News
Channel 5 show looking for people with nightmare neighbours in Manchester
[siteorigin_widget class="SiteOrigin_Widget_PanelImage_Widget"][/siteorigin_widget]
[siteorigin_widget class="SiteOrigin_Widget_PanelText_Widget"][/siteorigin_widget]
[siteorigin_widget class="SiteOrigin_Widget_PanelImage_Widget"][/siteorigin_widget]
[siteorigin_widget class="SiteOrigin_Widget_PanelText_Widget"][/siteorigin_widget]
News
Iconic Manchester nightclub Panacea reopens as IKaro, a new grill and champagne bar

The Manc
This week, an iconic Manchester venue will reopen its doors with a brand new concept.
The legendary city centre nightclub known as Panacea is about to reopen as IKaro, a new grill and champagne bar on John Dalton Street.
The move follows an application for planning permission earlier this year and sees a new team into the former popular celebrity hotspot Panacea, which has been closed since 2015.
At the restaurant, diners will find two menus focusing on two different elements, fire and ice. On the first, you'll find Grilled Lobster Tails, Japanese A5 Wagyu Ribeye, and Australian Wagyu Tomahawk.
On the second an array of Sushi and Sashimi such as Torched Hand Dived Scallops and Bluefin Tuna Otoro.
Behind the menus are talented sushi chef, Lattawan Buchanan, who's spent time at popular restaurants Ivy Asia and former 'Masterchef: The Professionals' finalist, Exose Grant.
Head Chef Exose Grant, said, "Our menu showcases the best of the land and sea. We'll be using fresh, quality produce in the best possible way. Innovative and impeccably presented dishes that don't compromise on flavour."
Read more: Manchester City loanee João Cancelo looks 'possessed' in viral post-match interview
Behind the bar, you'll find countless varieties of Champagne including a frequently changing sommelier's selection of rare bottles which, in keeping with the venue's reputation as a go-to late-night haunt, will be served up until doors close at 2.30am.
Head of bars, Sean McGuirk, said: "Alongside our extensive 'by the bottle' offering, you can expect elevated classic cocktails, as well as some uniquely extravagant options.
"Our team will play with flavours and theatrics to deliver an experience like no other."
IKaro will mark its launch with a VIP event on Saturday 23 September before doors open to the public on Wednesday 27 September.
Read more: Peter Kay wants to do a Phoenix Nights film and has already written multiple Max and Paddy Christmas specials
Company director, Zack Issak, said, "It's long overdue that this popular space opened its doors once more and we're thrilled to be able to do that.
"IKaro will create an unforgettable experience from start to finish. Guests will enjoy a choice of the world's finest Champagnes, paired with the best Wagyu steaks and seafood on the market."
Bookings for the intimate, 84-cover restaurant, are open now and can be made online at www.ikaro.co.uk for Wednesday 27 September onwards.
Featured image – The Manc Group
News
Trafford dog owner jailed after six-year-old girl was 'savaged' during attack

Emily Sergeant
A man from Trafford whose pack of dogs were described as having "savaged" a six-year-old girl during an attack has been handed jailed time.
Bernard Valentine has also been banned from owning dogs for life.
It comes after the 36-year-old appeared at Minshull Street Crown Court last week (22 September) in relation to the distressing attack involving a six-year-old little girl and his pack of Pocket Bulldogs at his address on Ackers Lane in Carrington back on Sunday 26 March.
The court heard how the attack took place as the youngster walked to her friend's house.
As she walked past the address Valentine was staying at in his camper van outside, she was set upon by a pack of six dogs that were being kept both in the back garden and in the defendant's camper van, according to Greater Manchester Police (GMP).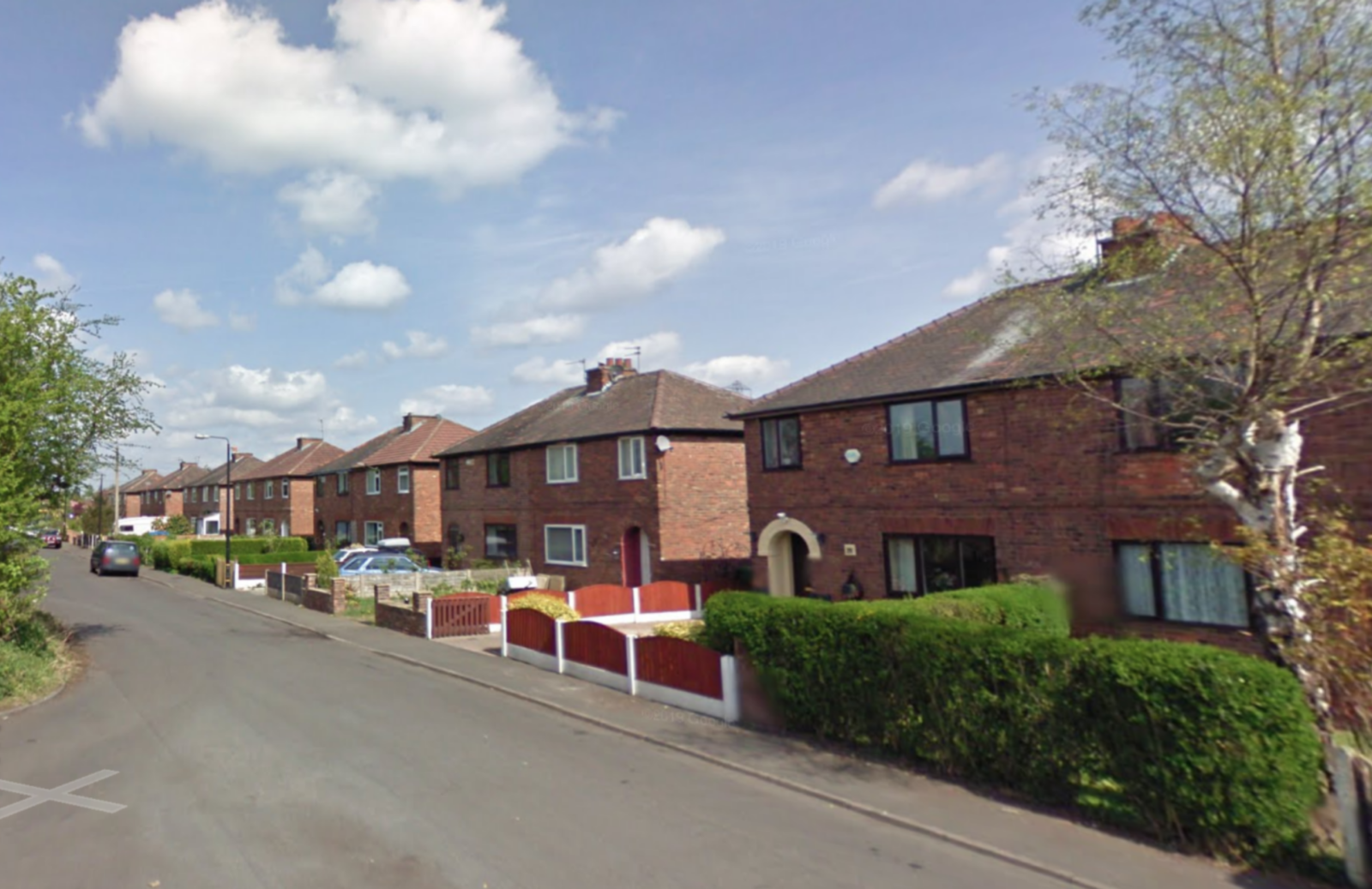 The little girl's older sister then bravely tried to wrestle the dogs off her as she was being attacked on the pavement.
It was only when her mother picked her up that the dogs ran off.
The little girl sadly sustained "serious injuries" to her face, scalp, hand, abdomen, arms, legs, back, and shoulder during the attack – which she has since had surgery for.
Following the traumatic incident, Valentine was arrested on Tuesday 28 March when his van was traced to Fallowfield in south Manchester, and the dogs were subsequently seized, before he was also arrested in connection with another incident back in December 2022 when a man was walking his pet Dalmatian.
Both the man and Dalmatian were injured after being set upon by the dogs, and a member of the public was said to have had to intervene.
Following his trial last week, Valentine was handed a 49-month prison sentence.
He was also banned from owning dogs for life, and has a 10-year restraining order after pleading guilty to eight charges of being in charge of a dog dangerously out of control, and possession of Class B drugs.
Speaking following the trial, DC Goodhand, of Trafford CID, thanked the victims for supporting the prosecution, adding: "Whilst nothing can take these experiences away from them, we hope that today's sentence goes some way to allowing them to heal and move on."
DC Goodhand also urged anyone with information relating to dangerous animals to report this to the police, so that "appropriate action can be taken".
Read more:
Any information can be reported via 101, or anonymously through the independent charity Crimestoppers on 0800 555 111.
Featured Image – GMP