News
Chef Tom Kerridge shares video of Christmas cancellations 'carnage' as hospitality pleads for support
Celebrity chef Tom Kerridge has shared a video showing the stark reality of Christmas cancellations, with hundreds of hospitality businesses calling on the Government to offer proper financial support.
The chef owns several restaurants and pubs across the UK, including two-Michelin star pub The Hand and Flowers and the acclaimed Bull & Bear in Manchester city centre's Stock Exchange Hotel.
Kerridge is arguably one of the most successful restaurateurs in the country – but even he is warning that many places 'will crumble' without help.
Businesses are now calling on Chancellor Rishi Sunak to give them some relief, saying that the 'cost of protecting the NHS is being put onto businesses'.
The Government hasn't ordered the closure of pubs and restaurants at this stage, but the rapid spread of the Omicron variant and the introduction of 'Plan B' restrictions is having a devastating impact on the industry anyway.
Kerridge posted a video on Twitter yesterday that showed a list of cancellations received in just one of his restaurants.
The list is pages and pages long and shows 654 guests pulling out of reservations.
He wrote: "Here we are… This is the list of cancellations taken in one of our restaurants in the past six days… 654 guests.
"I understand why. Public health is THE most important thing.
"But what will the government do to support the industry? Many places will crumble without help…
"And before some gammon faced idiot says "you can afford it fat lad!" ….. yes I probably can, but this isn't about me or my restaurants. It's about our industry and peoples livelihoods."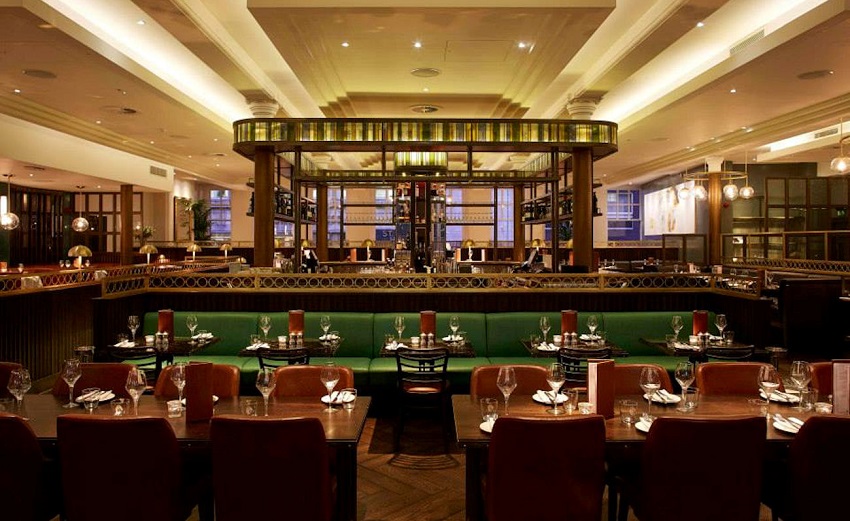 Gusto's CEO Matt Snell echoed this, posting: "15% of our booked covers cancelled on the day. 7% just didn't bother to show up and didn't let us know. This cost us almost 100k in sales.
"For us it hurts, for some it will finish them off! @RishiSunak"
Michelin starred chef Tommy Banks said: "Devastating!! @ChefTomKerridge asks the right question of the government. What are you going to do to support the industry's affected?"
Celebrity chef Raymond Blanc also replied to Kerridge, writing: "Hello Tom @ChefTomKerridge. I know my dear friend. It is the very same in all our @brasserieblanc. its a carnage. And we all hope that the governement will help the industry best."
Hospitality businesses across the nation have reported cancellations coming thick and fast in the run-up to Christmas – historically one of the busiest times of year.
Mayor of London Sadiq Khan tweeted: "Getting London's economy back on its feet is a top priority but businesses are already being hit very hard again this winter – this time without additional support. The Govt must provide proper financial support to get them through this difficult period."
Read more: Marcus Rashford challenges chef Tom Kerridge to create £10 Christmas menu for people in need
Prof Christina Pagel added: "Independent SAGE have been calling for more support for hospitality (& other affected) industries. (correct) Messages to avoid social contact *without* support or legislation puts the cost of protecting NHS onto businesses. Govt should step in – it's a collective responsibility."
Publican Adam Brooks has also shared shocking photos of an empty pub just days before Christmas, a time when most venues are packed to the rafters.
Featured image: Tom Kerridge