News
Christmas decorations stolen from Manchester bar by 'absolute low-lives'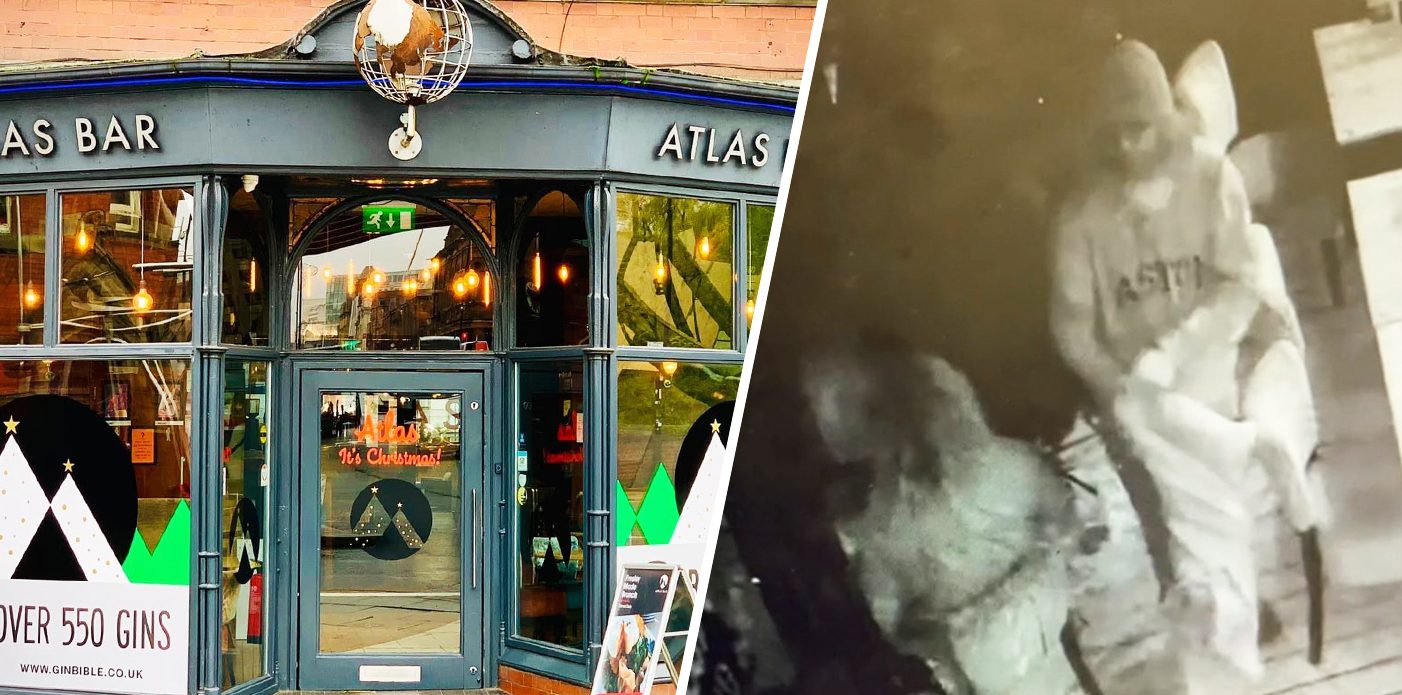 A pair of customers at Manchester's popular gin bar Atlas have walked away with stolen Christmas decorations.
The bar has shared CCTV footage of the duo, who left the Deansgate bar last night with a reel of fairy lights intended for the venue's Christmas tree.
Atlas's owner says it's 'unbelievable' that someone would steal from the business after such a difficult year.
Elaine Wrigley, who runs the bar with her husband Mark, says they spend a lot of time and money on finishing touches like this to make the bar as welcoming as possible.
Atlas has also had a run of people stealing its cushions, with one woman even stuffing them up her shirt.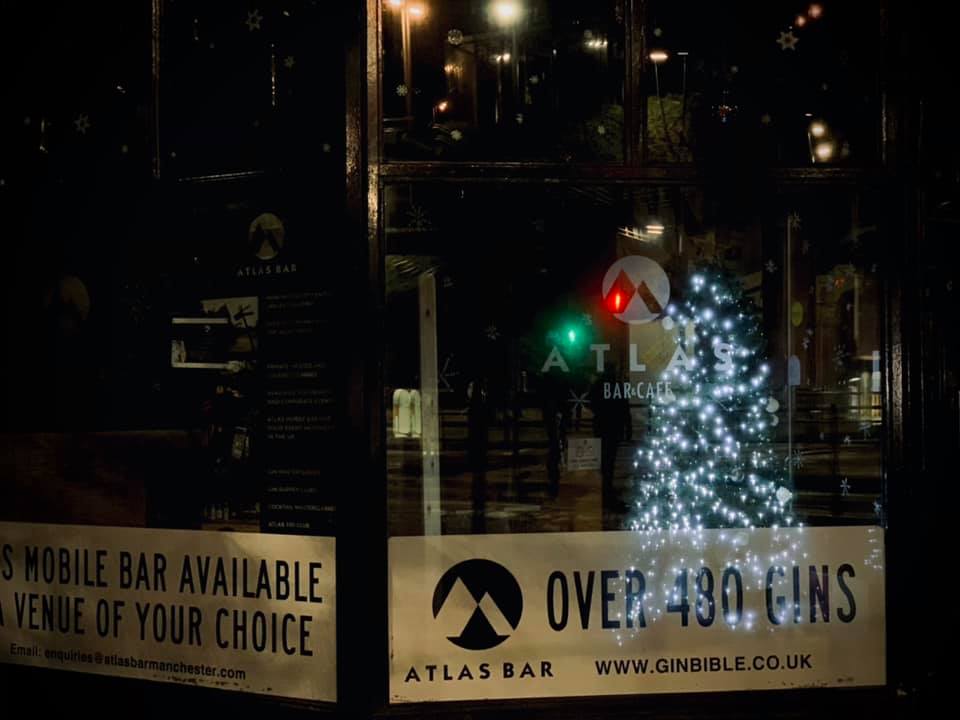 Elaine said the bar's manager had put the tree up and prepared the lights for decorating, but quickly noticed that they'd gone missing and checked the CCTV.
Speaking to The Manc, Elaine said: "It's unbelievable. This couple have just taken the whole lot.
"We wanted to do something special after being closed all last December.
"We've kind of done these new graphics in the window this year, and we always have our tree up in the window.
"We still put our tree up last year even though we couldn't open and it was so nice, even during lockdown we had people coming out for their daily walk to see the tree.
"We've had such a hard year and for people to do this, some people are just low-lives.
"It might not seem like much, but after a year of not taking much money, it's just another cost.
Read more: Go for the cheap menu, stay for the experience: Six by Nico, reviewed
"The city centre still isn't back to 100%.
"The worst bit is the impact it had on the team. They were so deflated that someone could do that."
Atlas is soon bringing back its early morning breakfast and coffee offering, with 8am starts on weekdays and 10am starts at the weekends.
Featured image: Atlas Bar