News
Coronation Street legend Roy Hudd has died
[siteorigin_widget class="SiteOrigin_Widget_PanelImage_Widget"][/siteorigin_widget]
[siteorigin_widget class="SiteOrigin_Widget_PanelText_Widget"][/siteorigin_widget]
News
Lee Rigby's son is raising tens of thousands for charity in honour of his dad

Danny Jones
Jack Rigby, the son of soldier Lee Rigby, is raising an absolutely huge amount of money for charity in memory of his father.
Rigby, a former Royal Fusilier who served in Afghanistan for three years, was tragically murdered by extremists Michael Adebolajo and Michael Adebowale outside the Woolwich Barracks in May 2013 and now, over a decade after his death, his son is hoping to raise as much as possible in his honour.
His dad was 25 when he was killed and Jack himself was only two-years-old at the time. Now 13, the inspiring young man set out on his fundraising journey earlier this year, completing a marathon on behalf of Scotty's Little Soldiers back in May, a military bereavement charity.
Setting himself the goal of reaching the 'Scotty's March' £10k target — i.e. hoping to raise a £1,000 for each year since his passing — Jack and his family have been blown after the fundraiser has already amassed over £55k in donations.
With the goalposts now being moved to £60,000 after Jack and his mum Rebecca's efforts have led to nearly £55k in contributions to the specialised bereavement organisation to support grieving military children and young people up to the age of 25.
Writing in his post when the fundraiser was first set up, Jack said, "This year marked the 10-year anniversary, it's never easy but this year felt even harder for some reason. To help me through this year I have been concentrating on raising funds and awareness for Scotty's Little Soldiers…
"This [has] really helped me to concentrate on something positive at a very difficult time while helping this amazing charity", an intitiave he has been a part ever since he was a young child, adding that he named his dog Scotty in tribute to their important work for military families across the UK.
It was only earlier this year that the teenager spoke out about his father for the first time having already smashed his fundraising target before he had even run his marathon.
Read more:
Speaking in an exclusive with the Mirror, who have decided to double his total donations to £100,000 as part of a Pride of Britain GoFundMe campaign, Jack says that the "It helps to know [he's] not the only one in [his] situation and that there's people [he] can reach out and talk to".
As for mum, she said: "Jack was so excited to see the amount grow and seeing how much each donation made him smile meant the world to me. He and I read all the messages of support and were thankful for them all. We honestly couldn't believe how kind and generous people were being."
You can donate to the fundraiser HERE.
For all the latest news, events and goings on in Greater Manchester, subscribe to The Manc newsletter HERE.
Featured Image — Gov.uk/Jack Rigby (via Scotty's Little Soldiers)
News
Greater Manchester's volunteer police officers are now trained to deal with 'high tension' events

Emily Sergeant
Dozens of volunteer police officers across Greater Manchester are now being given public order training to deal with "high tension" events.
In case you aren't too familiar, Public Order Public Safety (POPS) is an arm of policing that covers a wide range of events and operations that could present instances of high or increased tension, according to Greater Manchester Police (GMP).
Some events of this nature include protests, festivals, sporting events, and disorder – basically, anywhere where there may be a risk to public safety.
In order to make sure there's more hands on deck when these situations arise, GMP has now confirmed that it's beginning the process of training up its volunteer workforce – formally known as Police Specials, of which there are currently about 200 employed to work 16-hours each month – to be able to work such events.
This is so they know how to correctly handle and manage potentially tension-filled situations.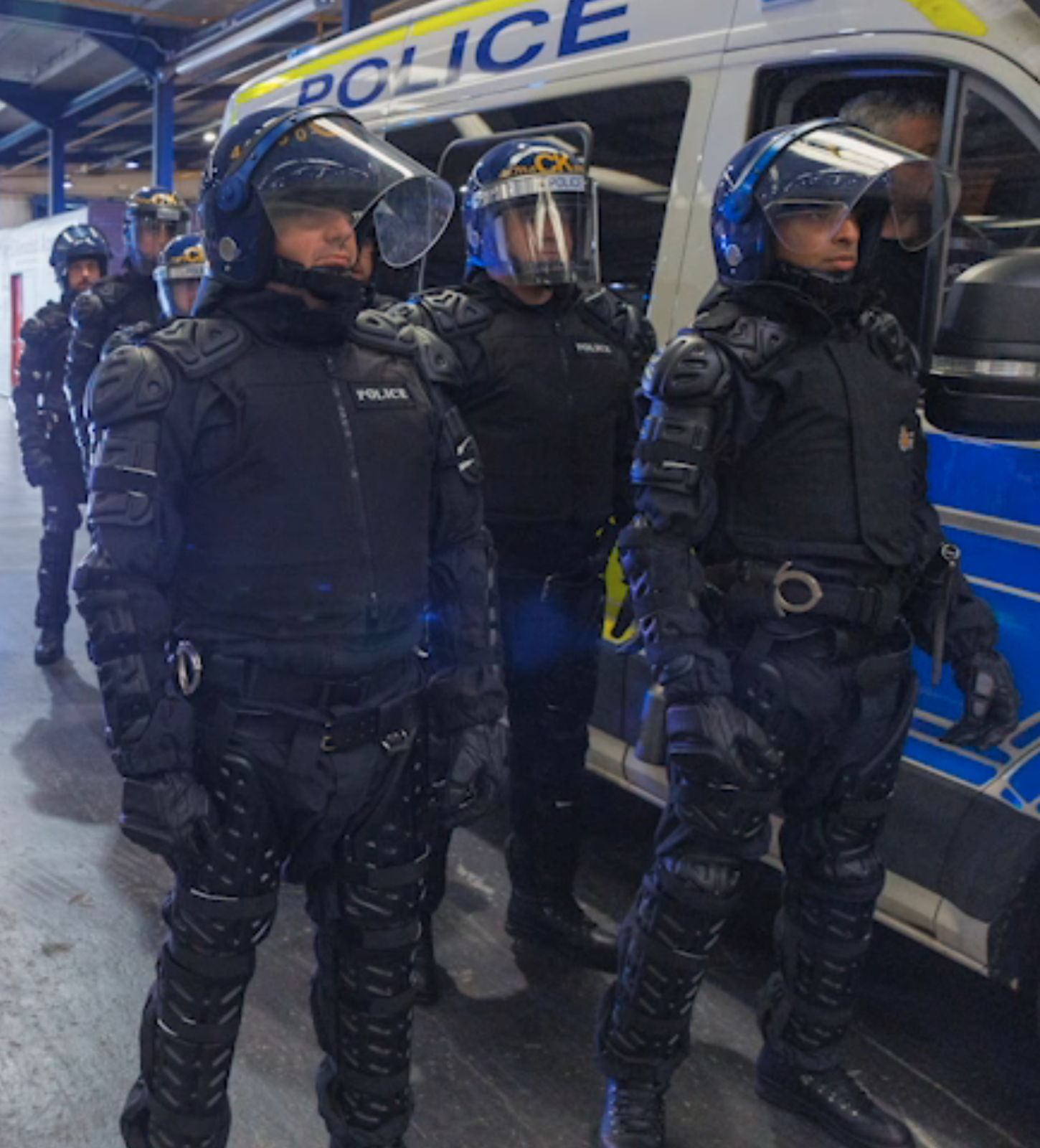 GMP says that around 30 Police Specials completed their level two training over four days at the police force's specialist training centre in Openshaw this week.
This means they can now be deployed at high-profile events.
Chief Superintendent Chris Hill, who is the strategic lead at GMP, say Police Specials play an "important role" for the police force, as they often join response teams or are put to good use by providing a link between local Greater Manchester communities and GMP.
"Special constables have the same powers and look the same as regular officers," CS Hill explained, "but the difference is they are volunteers and can have regular jobs as well.
"The specials that completed the training are now highly-trained in tactics, as well as how to use equipment including helmets and shields, and can be deployed to high-profile football matches and events or demonstrations where there is an increase in tension.
"We hope this will make joining GMP as a special a more interesting and exciting prospect."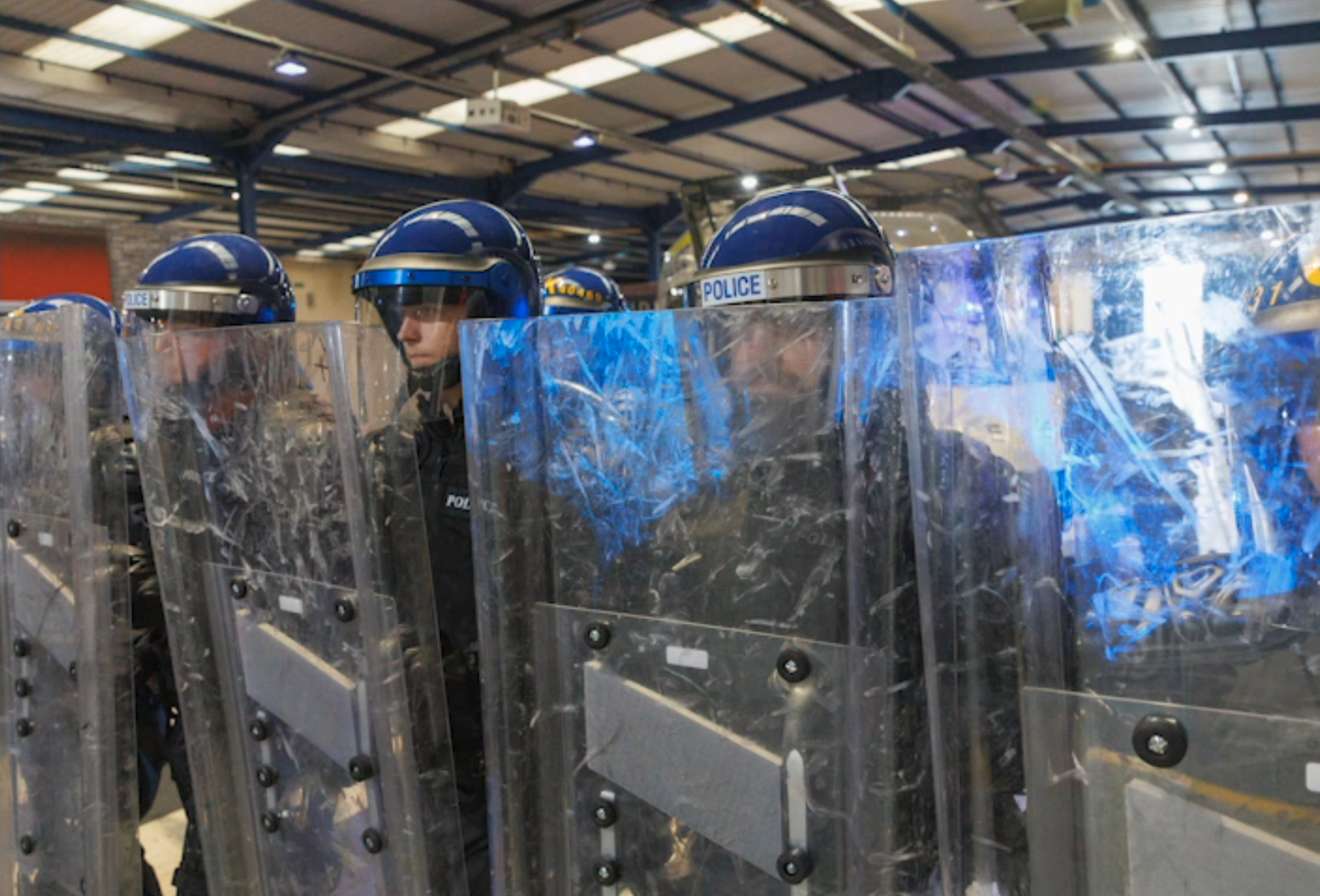 Mike Walmsley, who is GMP's Chief Officer and oversees the Special Constabulary, added how great it is to see a "continued investment" in the special constables.
He continued: "Having a team trained to public order level two allows us to further support our colleagues.
"[It will also] unlock more of the potential that the Special Constabulary has.
Read more:
"We have already started to map out structured learning and supplied them with laptops and, coupled with further opportunities, this will allow our officers to develop further and support in existing and new areas."
Featured Image – GMP