News
Coronavirus: Nurses line the halls to pay tribute to fallen colleague
[siteorigin_widget class="SiteOrigin_Widget_PanelImage_Widget"][/siteorigin_widget]
[siteorigin_widget class="SiteOrigin_Widget_PanelText_Widget"][/siteorigin_widget]
[siteorigin_widget class="SiteOrigin_Widget_panelQuote_Widget"][/siteorigin_widget]
[siteorigin_widget class="SiteOrigin_Widget_PanelText_Widget"][/siteorigin_widget]
News
Afflecks institution puts out appeal to help find thieves who stole £20,000 worth of Pokémon cards

Danny Jones
Collectors shop Card Empire has issued an appeal to help find two men who stole over £20,000 worth of Pokémon cards from the premises last week.
An Afflecks institution since 2005, the collectors shop that specialises in Yu-Gi-Oh! and Pokémon memorabilia had an estimated £20k worth of cards nicked from their shop situated on the first floor of the popular indoor market and emporium.
Card Empire has two other locations across the UK, one in Stockport and another in Liverpool, but it was their Manchester city centre site that was hit by two individuals who simply walked in and walked out with the expensive collection of cards whilst the staff were bust with customers.
The owners shared multiple CCTV videos of the large box of 4000 cards being swiped from the desk on 17 May at around 3:30pm.
Card Empire is now asking anyone with information or who might recognise the two individuals to come forward and help them recover the stolen cards.
Writing in the Facebook post, store manager Anthony said that "the police have been informed, and because of the value of the cards it is being treated as a burglary by the police which will result in prison sentences.
"I'd like everyone to take a look and see if you know who these two are. They are clearly working together. We of course would like to get our property back but any information identifying these two would be much appreciated."
He then went on to add: "To the thieves, you have 7 days to return the box before I make it my mission to see you behind bars." The appeal from the store has even led other members from the international Pokémon community, with US YouTube content creator Rattle Pokemon sharing the following video:
Read more:
The video above was also shared on the r/manchester subreddit too, with the comments section full of people full of sympathy for the family-run business.
If you happen to recognise the two suspects, you can get in touch with Card Empire directly via their website, through their social media or by calling 07982 232437.
You can contact the police directly by calling 101 to help report any information related to the crime.
For all the latest news, events and goings on in Greater Manchester, subscribe to The Manc newsletter HERE.
Featured Image — Card Empire (via Facebook)
News
Manchester given £72 million by Government to 'improve train services' in the North

Emily Sergeant
A £72 million funding package that's set to "improve train services" in Manchester and the North has been unveiled today.
After what can only be described as scenes of continuous travel chaos on trains throughout the Greater Manchester region, and across the North West and beyond over the past few years, with passengers being hit with ongoing strike action, lengthy delays, short-notice cancellations, and skyrocketing ticket prices, the Government has today unveiled a £72 million funding "boost" intended to address this.
The Department for Transport (DfT) says passengers across the North are set to benefit from "fewer delays and more reliable trains" under its new plans.
Rail Minister Huw Merriman revealed the latest of four infrastructure upgrades, which the Government says are aiming to "improve day-to-day journeys for passengers across the region" while supporting "productivity" and "economic growth", during a presentation at Manchester Victoria Station today.
According to the DfT, the £72 million funding will go towards building a third platform at Salford Crescent station, as well as carrying out track improvement works across Manchester to help reduce delays, bottlenecks, and station overcrowding – which meanings passengers will have more "comfortable and reliable" journeys.
Manchester Victoria Station is also set to get itself extra entry and exit points to platforms under the funding, which the Government says will make it easier for passengers to travel through the station during busier periods.
Transport Secretary Mark Harper says the work to improve Manchester's rail infrastructure will "leave a positive impact for generations to come".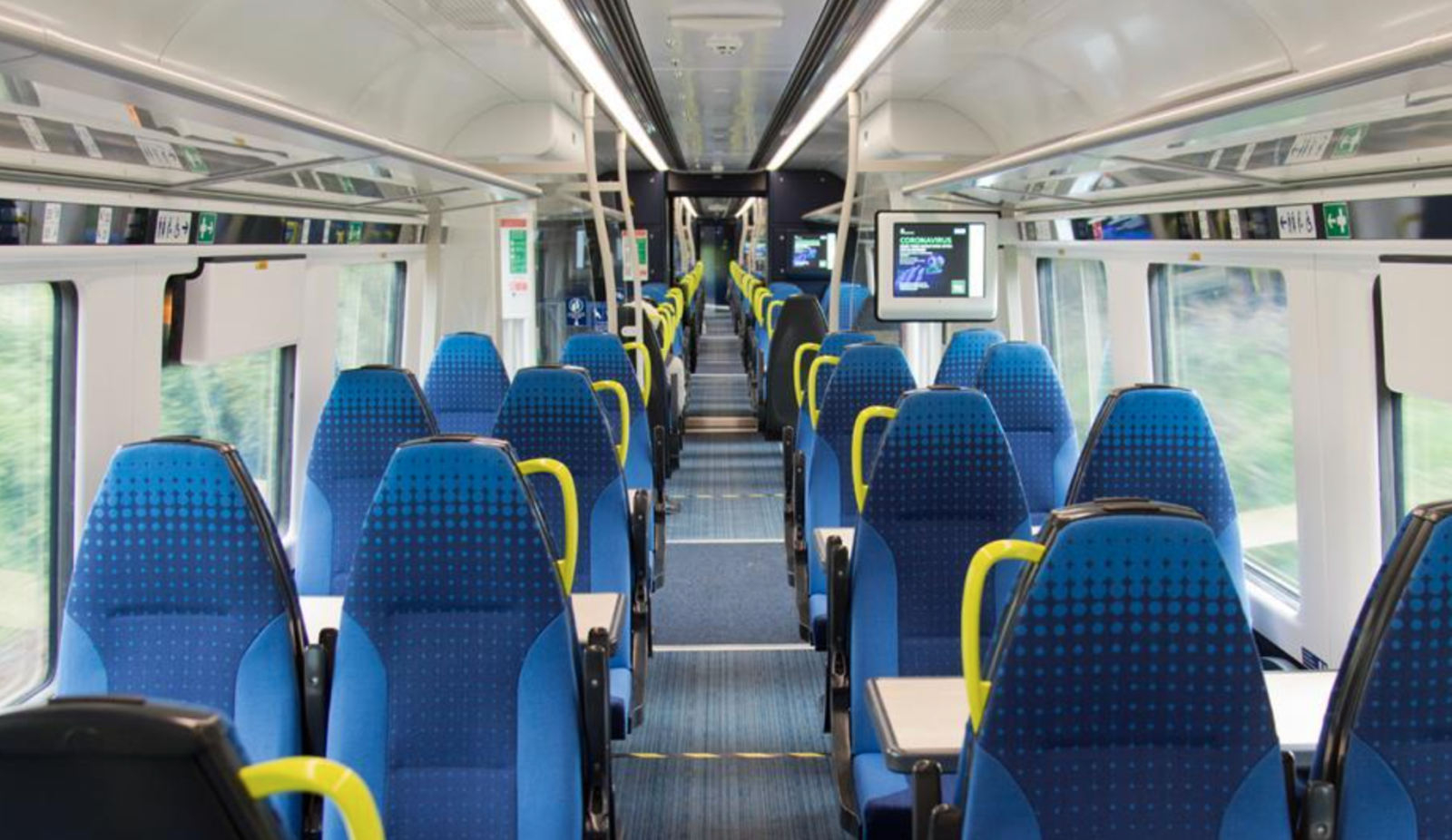 However, while several new measures have been announced as the £72 million funding boost has been unveiled today, it does appear that this has come at a slight cost to some previously-planned infrastructure improvements.
The DfT has today revealed that Network Rail has withdrawn its previous planning applications for the proposed construction of a platform 15 and 16 at Manchester Piccadilly Station, which was first submitted back in 2014, and has asked its task force to consider "alternative options to better serve passengers".
They also want plans to support the £26 million that has already been injected into improve services at the city's main train station, as well as at Manchester Airport and Manchester Oxford Road stations.
Greater Manchester Mayor Andy Burnham has also welcomed the funding boost, and called it an "opportunity to change rail journeys for people and businesses" in Greater Manchester and the North "for the better".
Read more:
"We will continue working with government and the industry to help shape the comprehensive package of improvements needed to transform rail travel," Mr Burnham concluded.
Featured Image – Network Rail