News
Council close down Burnage cafe at centre of police raid investigation
Owners have been told to shut until May 9 and pay the council's legal costs of £3,586.52.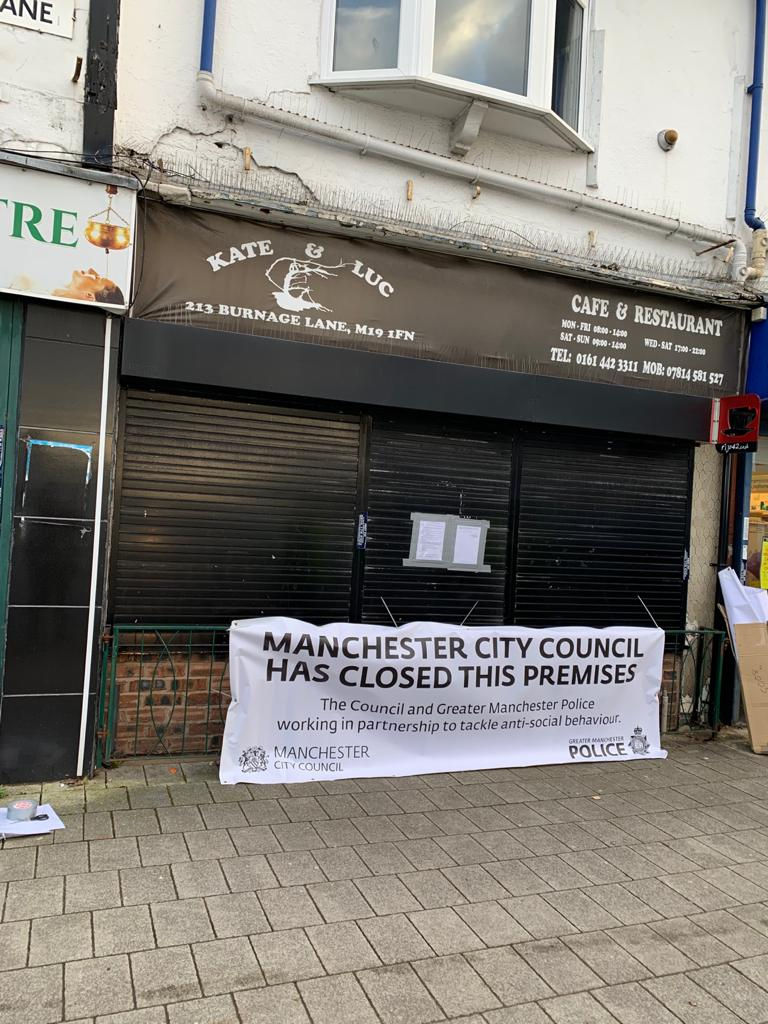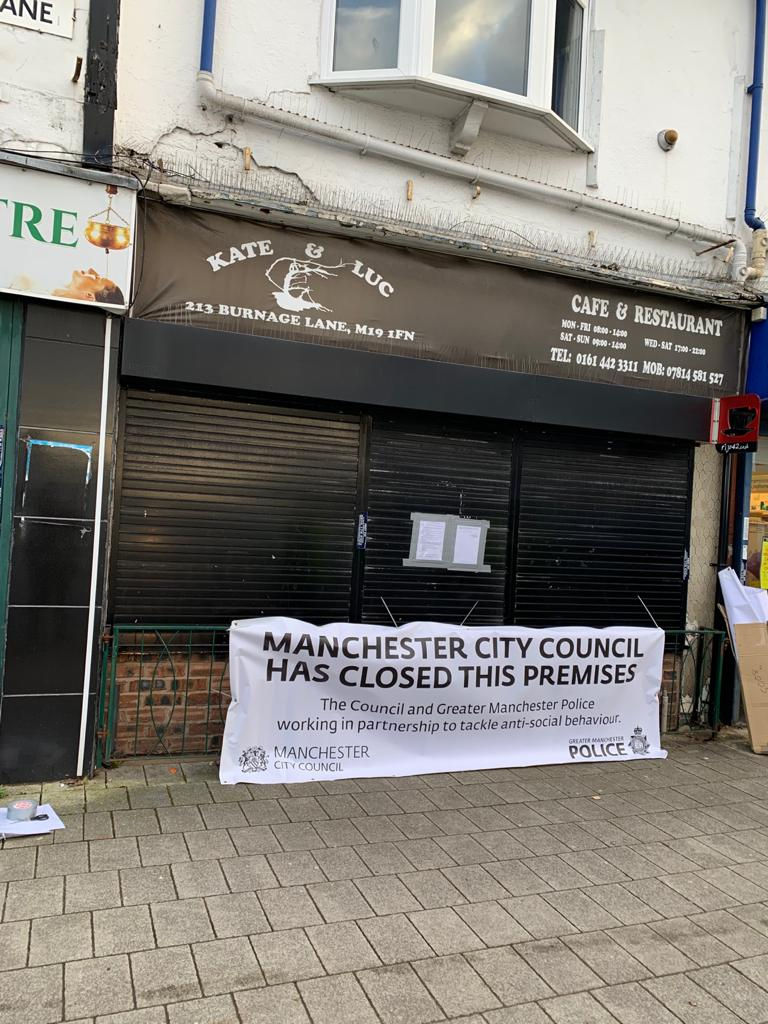 Manchester City Council has shut down the Burnage cafe at the centre of a police investigation following a scuffle between an officer and the venue owner.
A Closure Order for Kate & Luc was issued at Manchester Magistrates' Court this week – with the cafe described as 'the source of frequent complaints from the public to the Council and Greater Manchester Police over failures to follow COVID-19 restrictions.'
Owners have been told to close until May 9 and pay legal costs of £3,586.52.
The council said that breaches at the cafe date back to November 2020, with staff previously refusing to wear masks or put up protective screens; making 'no effort' to enforce social distancing.
Two separate Fixed Penalty Notices were issued in early February, along with a Premises Closure Warning.
But the cafe continued to operate and has officially been closed down after the 'disorder' last weekend (February 6).
Police arrived at the venue on Burnage Lane on Sunday afternoon following reports of people gathering, and within hours videos surfaced on social media showing a man being escorted out of the cafe and a struggle breaking out on the street, with bystanders accusing the officer of swinging a punch.
The incident has since been referred to GMP's Professional Standards Branch.
A total of 14 fines were distributed at the scene for breaches of coronavirus regulations and one man was arrested.
Councillor Rabnawaz Akbar, Executive Member for Neighbourhoods for Manchester City Council, said: "The behaviour of the owners of this café has gone so far beyond what is acceptable the closure of this premises was the only route left open for us to go down."
He added: "While hundreds of other businesses have adapted and put in place procedures to keep their customers safe, the same cannot be said for Kate and Luc's.
"They have shown a disregard for methods proven to slow the rate of COVID transmission and have verbally abused our officers as well as the police when they have been challenged. We have a diverse and dedicated staff who do not deserve this when simply doing their jobs.
"This could not be allowed to continue and I am appreciative of the work done by our Compliance Officers, our legal team and our colleagues in Greater Manchester Police for their work in securing this closure."