News
Police provide update on officer 'punch' probe after Burnage cafe arrest
The footage circulating on social media of a conflict outside a Burnage cafe over the weekend has prompted an investigation by Greater Manchester Police (GMP).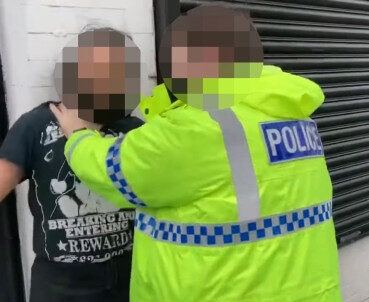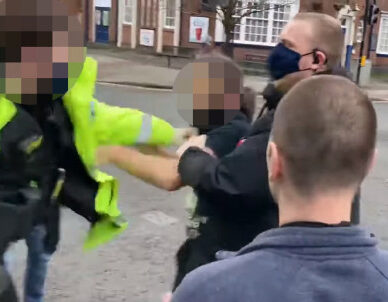 Greater Manchester Police (GMP) has issued an update after footage showing a scuffle between an officer and member of the public outside a Burnage cafe went viral.
The force had already confirmed it was investigating a video circulating on social media – in which officers are seen attending a busy cafe on Burnage Lane on Sunday before a conflict breaks out on the street.
GMP has now published a follow-up statement having seen the "full timeline of events" after reviewing officer body cam footage.
The conclusion has been to refer the incident to GMP's Professional Standards Branch.
GMP's statement reads: "Whilst initial reviews suggest that officers' actions were reasonable when assessed within the wider context of the situation, following concerns raised by members of the public, it has been referred to GMP's Professional Standards Branch in line with usual policy."
"Officers in attendance were confronted with verbal abuse from numerous members of the public – all of whom were in breach of coronavirus lockdown legislation – present at the scene.
"They were then further faced with a reluctance to cooperate by a number of those present, despite the officers attempting to engage with them. One officer sustained physical injuries in the process."
The statement concludes that given how one man has been charged in connection with the incident, it would be "inappropriate to comment further at this time."
GMP also revealed that an officer suffered injuries during the incident but did not require hospital treatment.
A total of 14 fixed penalty notices were distributed at the scene for breaches of coronavirus regulations.