News
Council responds after food truck arson victim has trading application rejected
Lekan Kamson Odesanya - who lost his food truck in a targeted arson attack - has been left 'living on handouts' after his trading applications were rejected.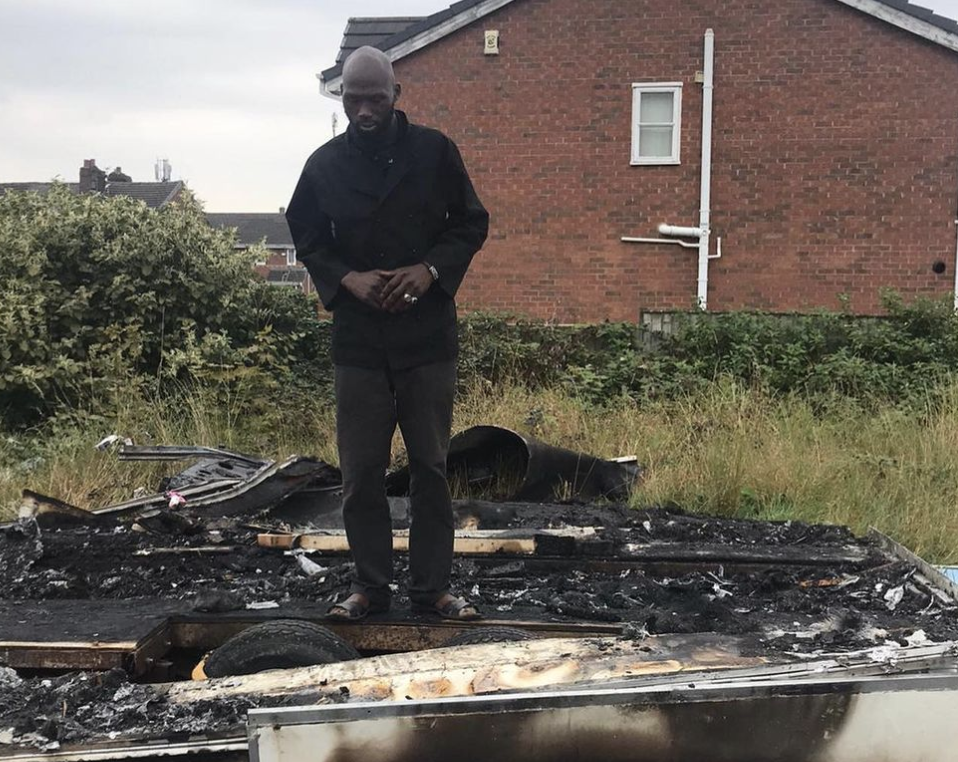 Manchester City Council has pledged it will still do "everything in its power" to support the food truck owner left without a trading license since his business was burned to the ground.
Lekan Kamson Odesanya – also known as David Kamson – lost his Moston Suya food van last year after it was set alight in a targeted 'racist attack'.
His story led to the community pooling together their money and raising thousands to buy him a new vehicle – but the chef has been unable to use it as his trading applications have been rejected.
A lack of income has apparently left Mr Odesanya living on 'handouts' and on the verge of eviction, with another GoFundMe page launched to help him 'pay his bills'.
A new petition has called on the council to reconsider Mr Odesanya's application to serve his food in a local car park.
Responding to The Manc's request for comment, Manchester Council published a timeline of correspondence with the Moston Suya owner; dating from October 30 until March 9.
A council spokesperson revealed that Mr Odesanya's initial application was rejected due to missing data, and that his preferred trading site was not suitable at the time of his second application as the area was being considered for potential NHS Covid testing.
After enquiring about a move to private land in Prestwich, the Moston Suya owner then made an application to trade on Bute Street instead – which was apparently under consideration before he asked for a refund of his application fee.
Councillor Rabnawaz Akbar called the arson attack against Moston Suya "a completely despicable act", and said that the council had "worked with Mr Odesanya" ever since his successful fundraiser to get a new food van.
The Councillor stated: "We have had two licence applications from Mr. Odesanya, the first of which was incomplete and had to be rejected, and the second in relation to the private car park he did not have permission to trade in.
"He also enquired about a potential new location in Prestwich, but was referred to Bury Council as Manchester City Council has no jurisdiction in this area."
Councillor Akbar added: "We have also tried to connect the applicant with a charity who supports start ups, as well as trying to explore another location where Mr. Odesanya could trade.
"During this process Mr. Odesanya withdrew his application and his fees were refunded. If he were to come to us again we would do everything in our power to support another application to trade."
More than £3,600 has been donated by the public so far to support the chef; with the fundraising page explaining that money will also go towards any future 'legal fees and human rights appeals.'
The campaign has also urged Greater Manchester police to re-open the investigation into the crimes committed against Mr Odesanya as the culprits have not been 'brought to justice'.