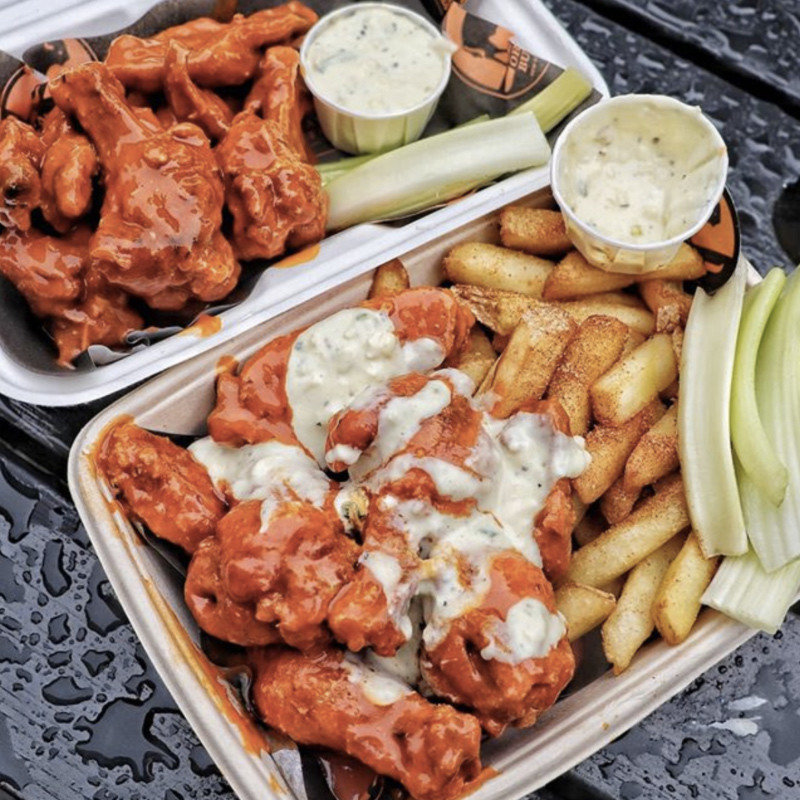 Chicken is social grub. It's the type of food we tuck into together with others. 
Whether we're flocking to a takeaway at 2am after a night on the town, pecking away at a huge pile of wings as we squawk at the sport on tele, or roasting an entire bird on a Sunday, chicken is a food we've come to associate with gatherings.
Whilst many of us are indoors with the people we love right now, most of the major chicken takeaways have been, well, taken away. The routine has been ruined.
But you needn't worry. There are more than a few delicious options for those missing out on the delights of truly tasty chicken recipes.
The little local chicken restaurants in Manchester are coming to the fore - and many are whizzing their dishes around town as we speak.
Here are a few worth sampling...
Flock is an international chicken restaurant - serving fowl from all four corners of the planet.
The restaurant "handpicks flavours and sauces from all over the world" and seems to have struck a chord with locals for their intriguing recipes, having even signed up to the iconic Manchester Wing Fest in August.
Orders can be processed via Deliveroo or JustEat. You may also be eligible for 20% off if you spend more than £25.
Cosy little hatch-like eatery Peck & Yard is situated a little further afield in Chorlton-cum-Hardy - serving wings, breast, thighs and bao buns.
Specialising in Pan Asian-style chicken and voted among the UK's best takeaways, Peck & Yard is the ideal solution for a Saturday night treat.
Customers go particularly mad for the wings here, which have been on show at some of the UK's biggest chicken events.
Fancy some chicken with a Caribbean twist?
Pull Up is your best bet.
They even do a Reggae Roast on Sundays - a truly incomparable dish with chicken, carrot, sweet potato mash, plantain, rice 'n' peas, mac 'n' cheese and spicy gravy.
The Great Ancoats Street cafe is still serving to homes across Manchester, and you can place orders via Instagram message, Deliveroo, or calling 0161 637 9370.