News
Crunchy Nut peanut butter is hitting UK supermarket shelves this weekend
Kellogg's has created a crunchy peanut butter that's filled with honey roasted nuts to celebrate the cereal's the 40th anniversary.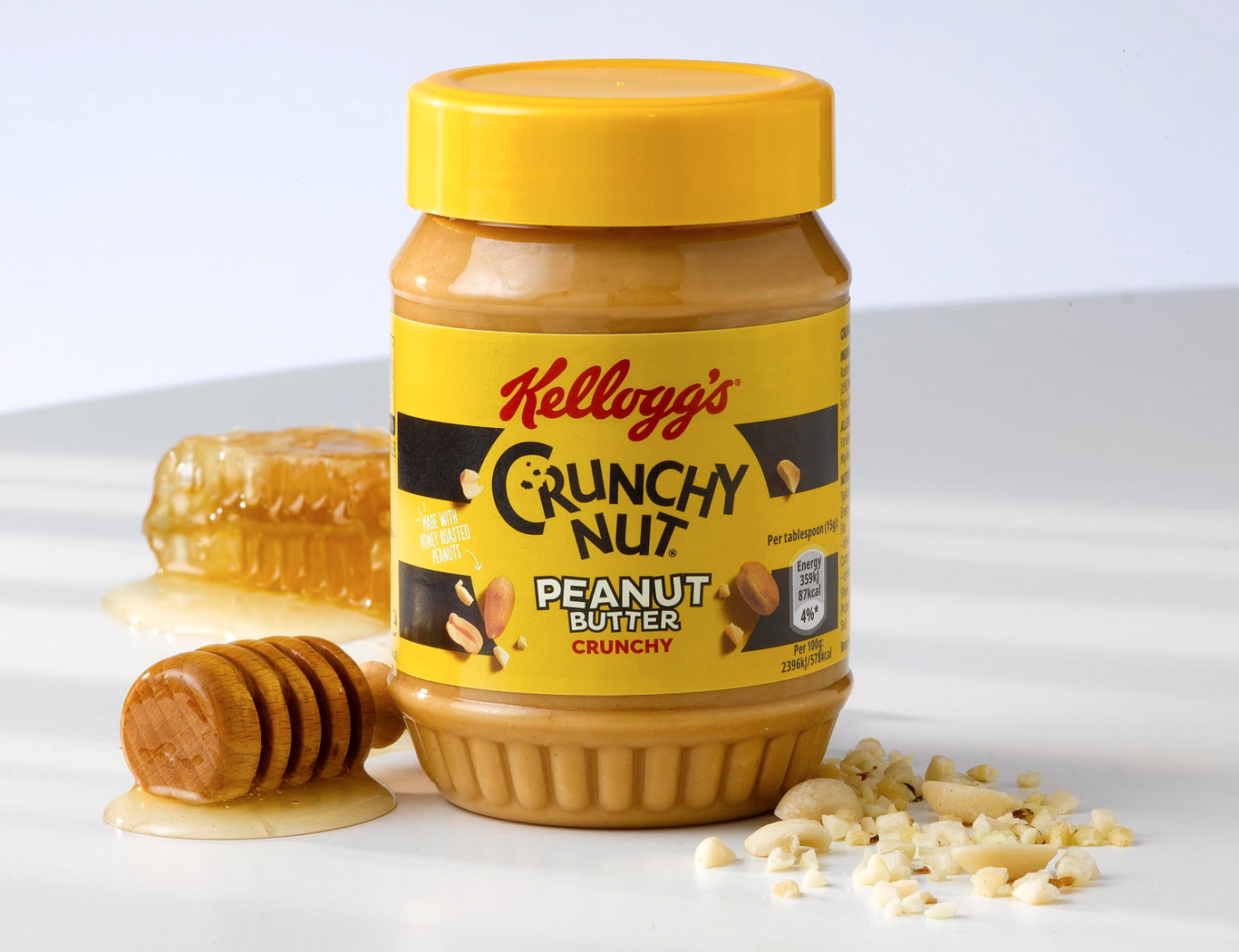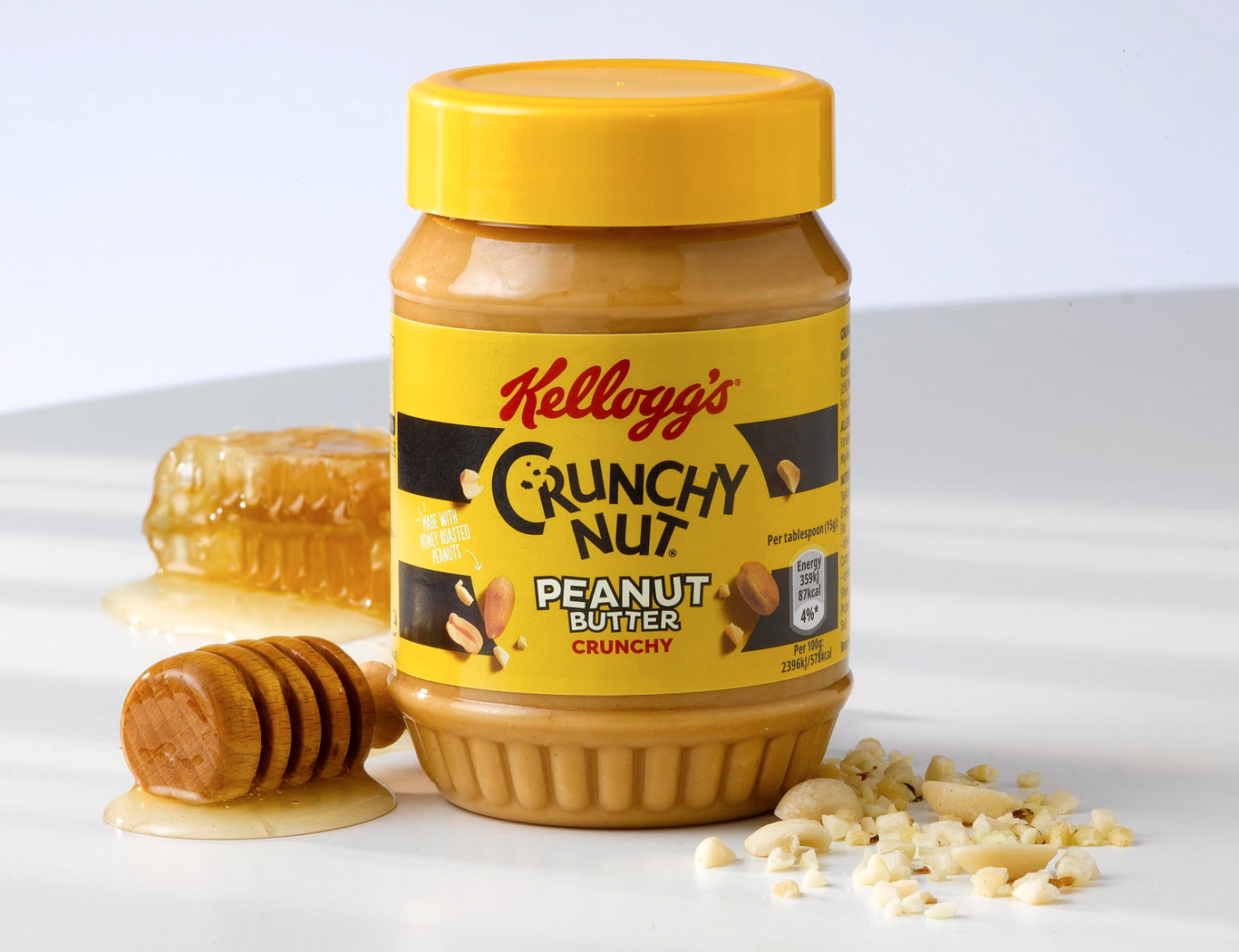 Kellogg's UK has revealed its latest creation to the breakfast spread market – Crunchy Nut Peanut Butter – and it's available at supermarkets nationwide from today.
Following on from the release of M&Ms and Snickers peanut butters, which are now available at B&M stores across the UK, Kellogg's has teamed up with peanut butter manufacturer Duerr's to create this unique crunchy peanut butter that's filled with honey roasted nuts.
The new spread is packed full of flavour, combining ultra-smooth peanut butter with the irresistible crunch of honey roasted peanuts to bring a sweet twist.
This release celebrates the 40th anniversary of the ever-popular breakfast cereal and meets the demand of recent reports suggesting that peanut butter is over-taking jam in the popularity stakes, so the new Kellogg's Crunchy Nut edition is set to make peanut butter even more desirable.
The jars are exclusively available at Sainsbury's stores nationwide from today and will set you back £2.50.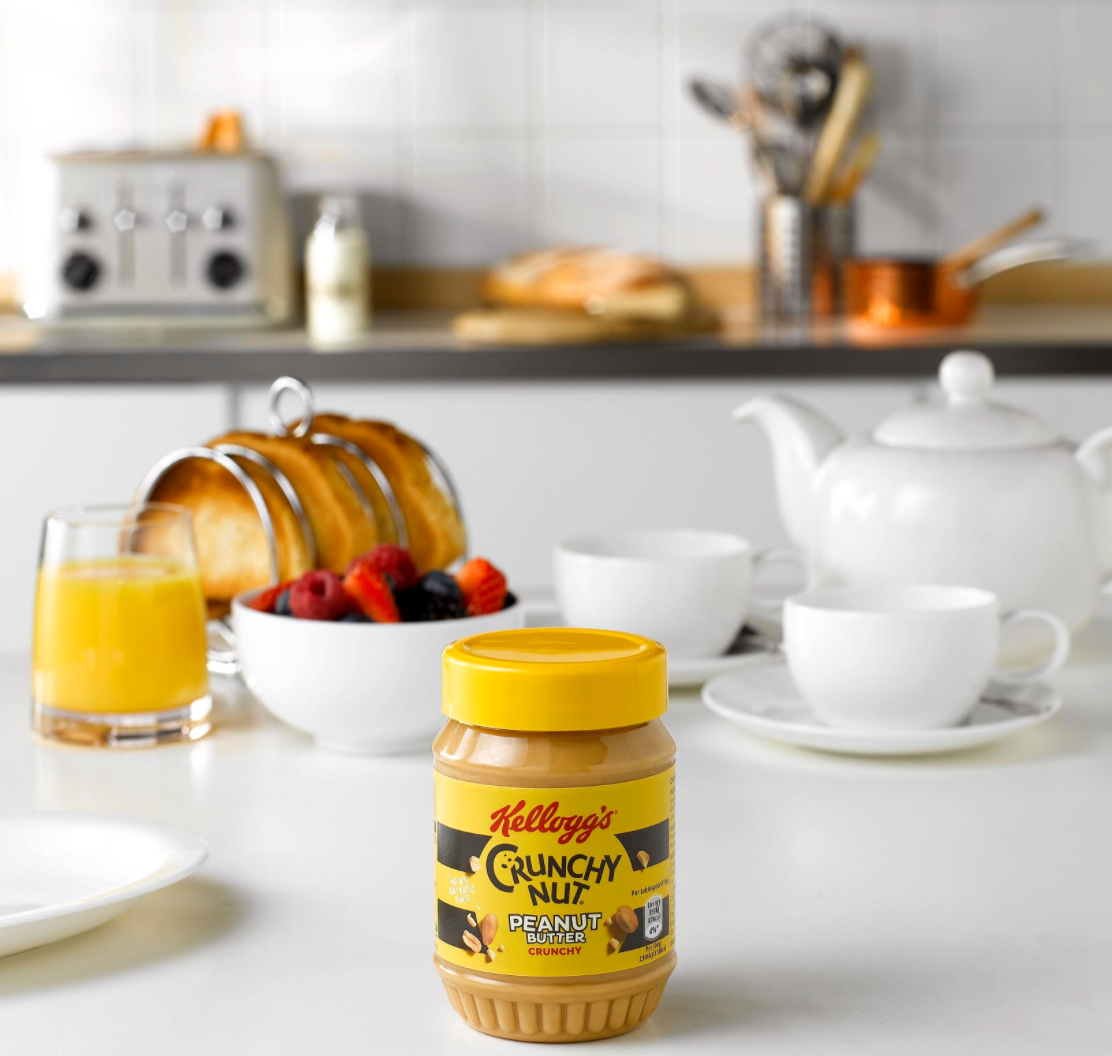 Speaking on the collaboration between Kellogg's and Duerr's to create the Crunchy Nut Peanut Butter, Sally Addenbrook, Brand Marketing Manager at Duerr's, said: "We're hugely excited to be working with Kellogg's to create this truly delicious peanut butter. We've effectively taken the iconic taste and much-loved crunch of Crunchy Nut and packed it into a jar of peanut butter."
"That's as much as we are willing to say – the rest is top secret."
"We hope Crunchy Nut and peanut butter lovers enjoy tucking into this moreish snack packed with peanuts."
Kate Stokes, Senior Brand Manager at Kellogg's UK, added: "Since launching in 1980, the popularity of Crunchy Nut has grown and grown and it is regularly hailed as the UK's favourite cereal. Knowing its popularity, we wanted to explore a new avenue and it's been great to work with Duerr's to bring the UK Crunchy Nut Peanut Butter."
"We hope that all of the Crunchy Nut fans out there are as excited as we are."
If you are planning on heading to Sainsbury's to get your hands on a tub of this peanut butter, then it's advised that you check the opening times of your local branch before making any trips in store, and you can do so via the Sainsbury's store locator here.
___
The COVID-19 pandemic may have taken its toll on industries of all shapes and sizes over these past few months, but supporting local/independent business has never been more important than it is right now.
Do your bit – support local.
The Manc is #BuzzingToBeBack – find out more about eats in Manchester here.