News
Daniel Craig has donated £10k to three Northern dads who are walking 300-miles for charity
The trio are raising funds for youth suicide prevention charity PAPYRUS.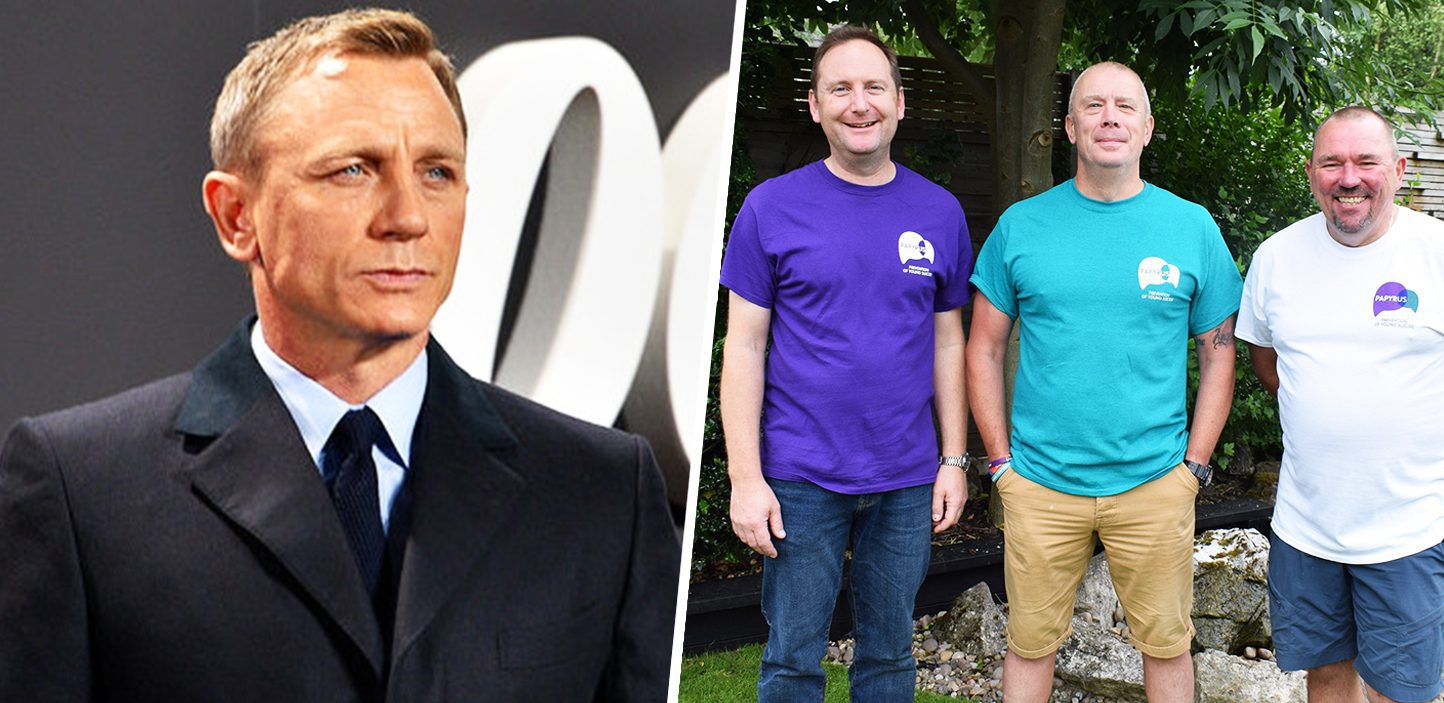 James Bond actor Daniel Craig has donated £10,000 to three Northern dads who began a 300-mile trek in the name of charity this past weekend.
Andy Airey, Mike Palmer, and Tim Owen – known as '3 Dads Walking' – set off on their 15-day trek on Saturday 9 October and began to walk a total of 300-miles between their homes in Greater Manchester, Cumbria, and Norfolk.
The trio are raising funds for youth suicide prevention charity PAPYRUS.
After each of their teenage daughters took their own lives, the dads – including Mike Palmer from Sale in Trafford, began talking about what they could do to prevent other families from going through the same heartbreak that they suffered, and so they set on the idea of walking from each of their homes in a bid to raise awareness.
They set up a JustGiving page in aid of PAPYRUS – which provides support and advice to young people struggling with thoughts of suicide, and anyone worried about a young person – and decided upon a fundraising target of just £30,000.
But after just two days since the trek began, they have already smashed that target by a whopping 788%.
They have raised a total of £236,671 – and the figure is still climbing by the minute.
The impressive fundraising sum has not only been assisted by coverage on a number of local and national news and media coverage, but was also given a helping hand when Chester-born actor Daniel Craig – of course, most known for the role of James Bond – donated £10,000 to the worthy cause.
"Daniel Craig has clearly been very moved by the indescribable pain which the three dads and their families continue to suffer following the tragic loss of their daughters to suicide," a spokesperson for PAPYRUS said of Craig's donation.
"His generosity and the kind donations from many others will help Andy, Mike and Tim to bring something positive out of the utter devastation of losing a child to suicide and enable PAPYRUS to continue giving hope to young people who are struggling with life."
Mr Palmer – from Sale, whose daughter Beth died in 2020 – said that being part of the challenge was "not a club I want to belong to, but [it gives us] an opportunity to fight back and maybe make a difference.
"We hope that by linking our three homes and telling our three daughters' very different stories, we will put a spotlight on young mental health."
You can donate to Andy, Mike, and Tim's trek via the JustGiving page here, and find more information about their journey on the 3 Dads Walking website.
Updates from their journey are also shared on Twitter and Instagram.
Featured Image – 3 Dads Walking