News
'Don't return to tiers': Andy Burnham says lockdown should be lifted 'carefully and nationally'
Andy Burnham has urged the government to 'go slow and go national' in their approach to lifting national restrictions in England.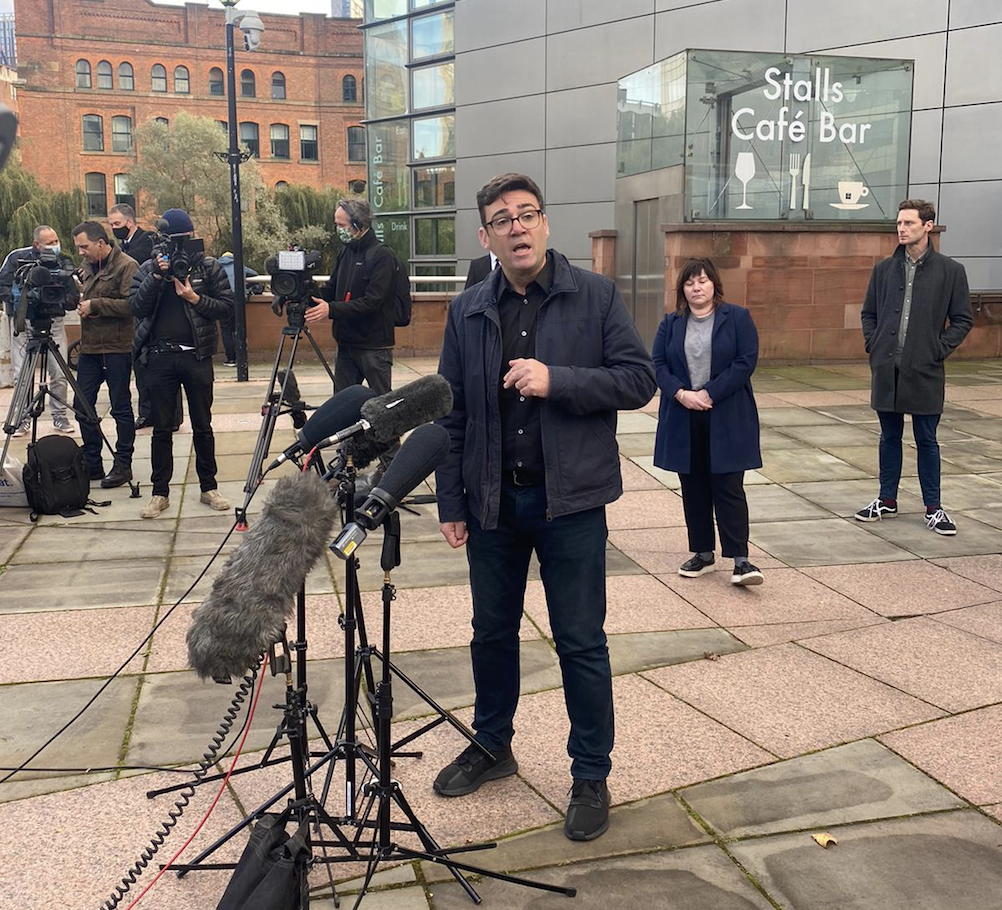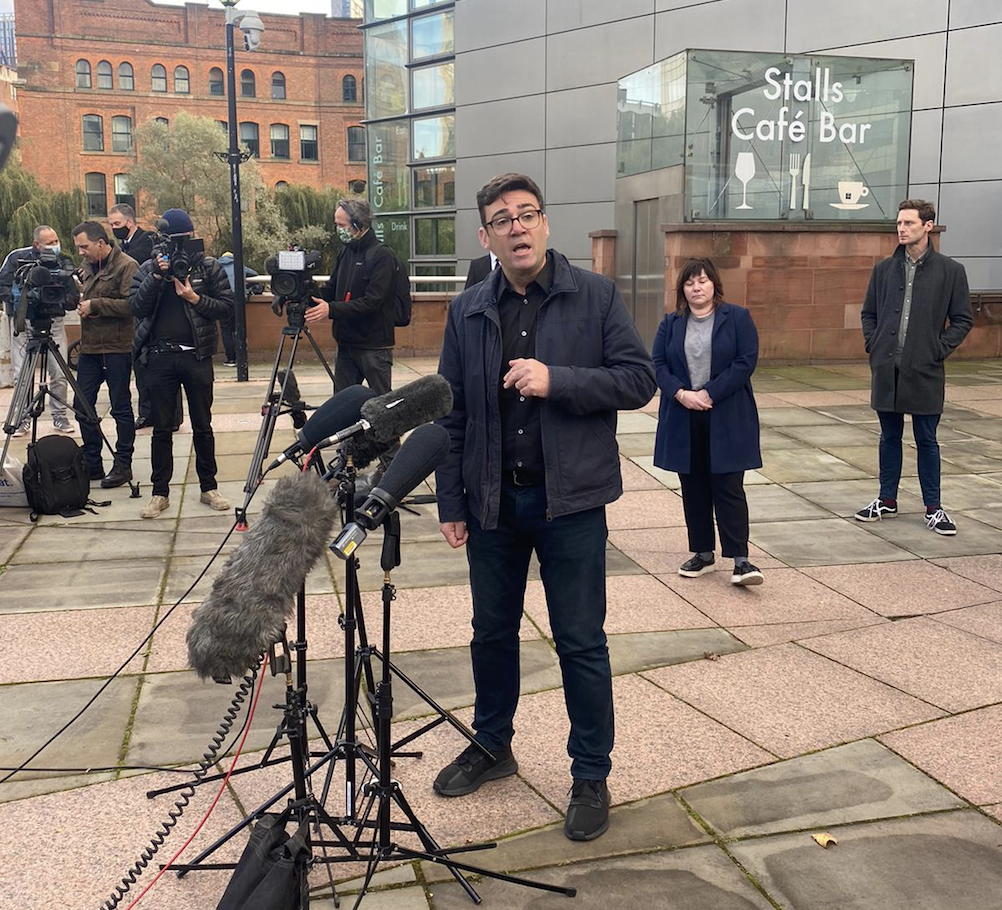 Andy Burnham has urged the government to 'go slow and go national' in their approach to lifting national restrictions in England.
Prime Minister Boris Johnson will outline the government's roadmap to exit lockdown on Monday (February 22), with England operating under tight COVID restrictions for almost all of 2021 so far.
Among the first sectors expected to reopen is education – with the PM already touting March 8 as a potential return date for school pupils. It is widely expected that non-essential retailers will open before gyms and the hospitality sector, with the return of crowds to sports venues and nightclubs much further down the list.
UK COVID rates have plummeted from a 7-day moving average of over 59,000 to less than 13,000 in the space of a month.
However, cases in Greater Manchester are falling much slower than in other areas.
All ten boroughs have higher rates than the national average (133.2 cases per 100,000 people), with Tameside even recording a slight increase in the week to February 14.
And the region's mayor is now warning the government to "move at the pace of the slowest" areas in order to avoid a stop-start approach to reopening the economy like in 2020.
Speaking on BBC Radio 4 on Friday (February 19) morning, Burnham stated: "I would say [to the government] go carefully and go nationally – don't return to tiers.
"Do not repeat the mistakes of 2020, where the national lockdown was lifted too early, certainly for parts of the north where the case rates were much higher.
"This year, we should proceed on a much more cautious basis – as I'm pleased to hear the Prime Minister saying himself – and that means looking at the places where case rates are highest before you take decisions to lift national lockdown."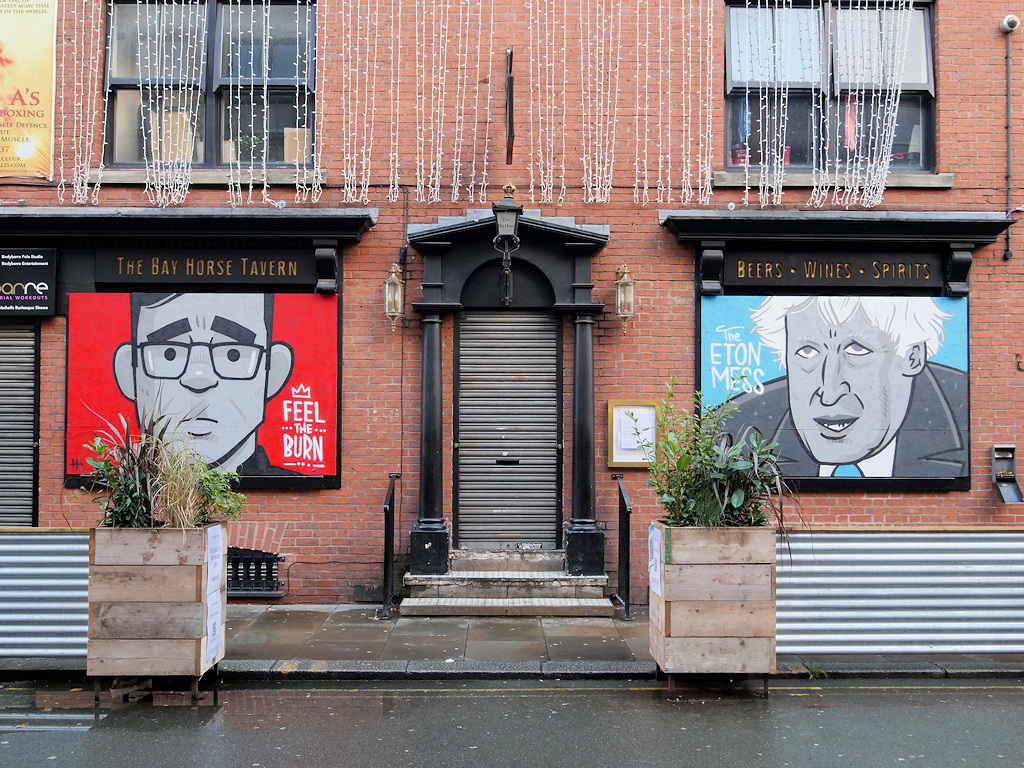 Burnham said that hurrying out of lockdown in 2020 may have attributed to the rapid reintroduction of measures in Manchester – which have been in place in one form or another since July.
He stated: "When we lifted national lockdown last year, case rates in the north were much higher than they were in London, and I think that explains why parts of the north including Greater Manchester went back under restrictions.
"I don't think the old tiers worked when we had the original strains. Now we have new strains, they simply would not be able to withstand the level at which these new strains can spread."
The PM said he would be focusing on 'data, not dates' when creating the lockdown exit plan, saying the relaxation of measures would be performed in stages.
Johnson said the exit route would be "cautious and prudent", designed in "such a way to be irreversible."
Around 16 million people in the country have now received their COVID-19 vaccination.
According to chairman of the UK Vaccines Taskforce Dr Clive Dix, the pace of the current rollout could see every adult receive their jab before September.