News
Driving instructor smashes into lamppost after overtaking ambulance in Bolton
Shocking pictures shared from the scene showed the front of the car completely smashed.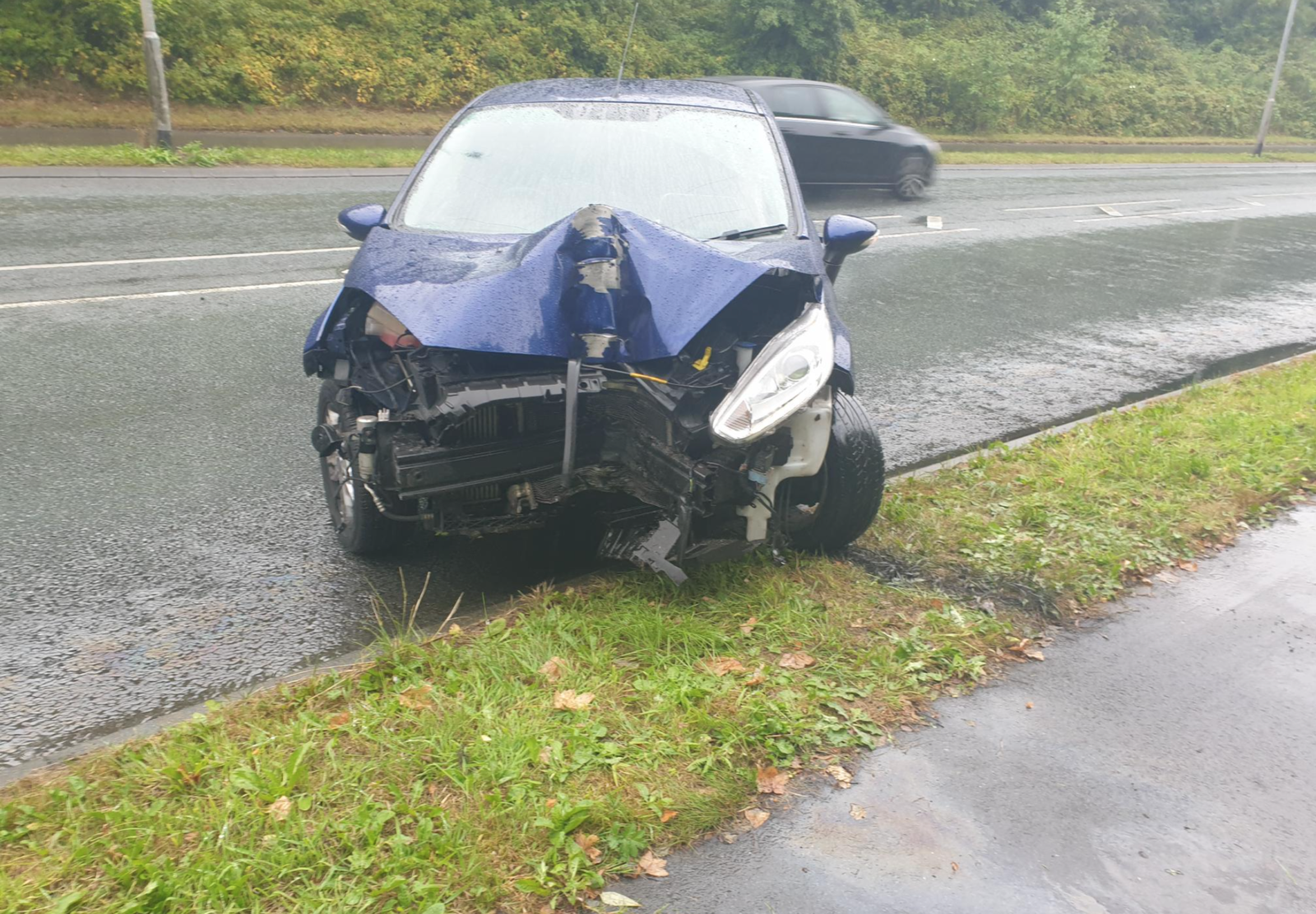 Greater Manchester Police (GMP) has shared shocking photos of the aftermath of an incident where a car smashed into a lamppost in Bolton.
The police force shared the images to social media after officers from its Traffic division, alongside North West Ambulance Service (NWAS), were called to reports that a car that had smashed into a lamppost yesterday on Watergate Lane, just off the M61, in Bolton.
GMP explained that the driver of the car had tried to overtake an ambulance while going round a bend, and subsequently lost control and crashing into the lamppost.
A shocking picture shared from the scene showed the front of the car completely smashed.
Other pictures shared by GMP Traffic to Twitter yesterday also showed the car's windscreen with significant damage, debris strewn across the pavement, the lamppost taken completely out of the ground, and the car's airbags having been activated.
In what is an unexpected part of the story though, is that the driver of the vehicle was confirmed by GMP to be a driving instructor.
Explaining the incident on social media yesterday, alongside sharing the photos from the scene, GMP Traffic said: "NWAS called on our patrols for assist at RTC earlier today on Water Gate Lane.
Read more: 'Brave' Bolton man given award after saving neighbours from house fire
"Vehicle overtook ambulance on a bend and took out a lamppost, [and it] turns out driver was a privateer driving instructor.
"Vehicle recovered and driver reported."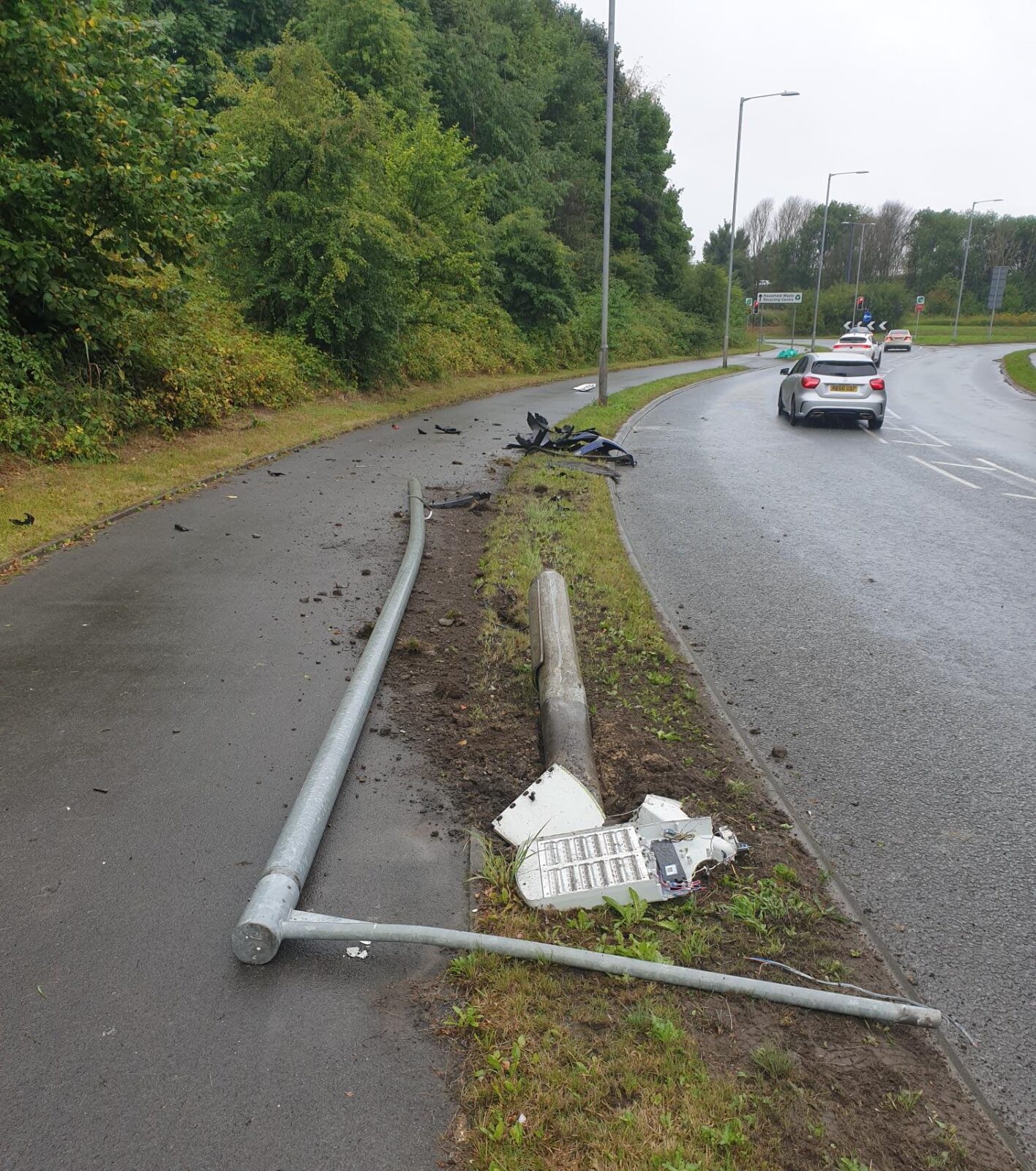 "You couldn't write it," one person said on Twitter in response to the pictures from the incident.
Another said: "First lesson, don't overtake on a bend," a third added: "This gives genuine driving instructors a bad name," and a fourth said: "Lesson title: how not to drive."
"Needs to go on a police driving course to teach him properly – great work as always team," another person said in praise to GMP Traffic officers.
No injuries were reported from the collision, GMP confirmed.
Featured Image – GMP Traffic