Trending
'Brave' Bolton man given award after saving neighbours from house fire
Jamie Jackson managed to guide his neighbours to safety after a chip pan fire blazed through their house.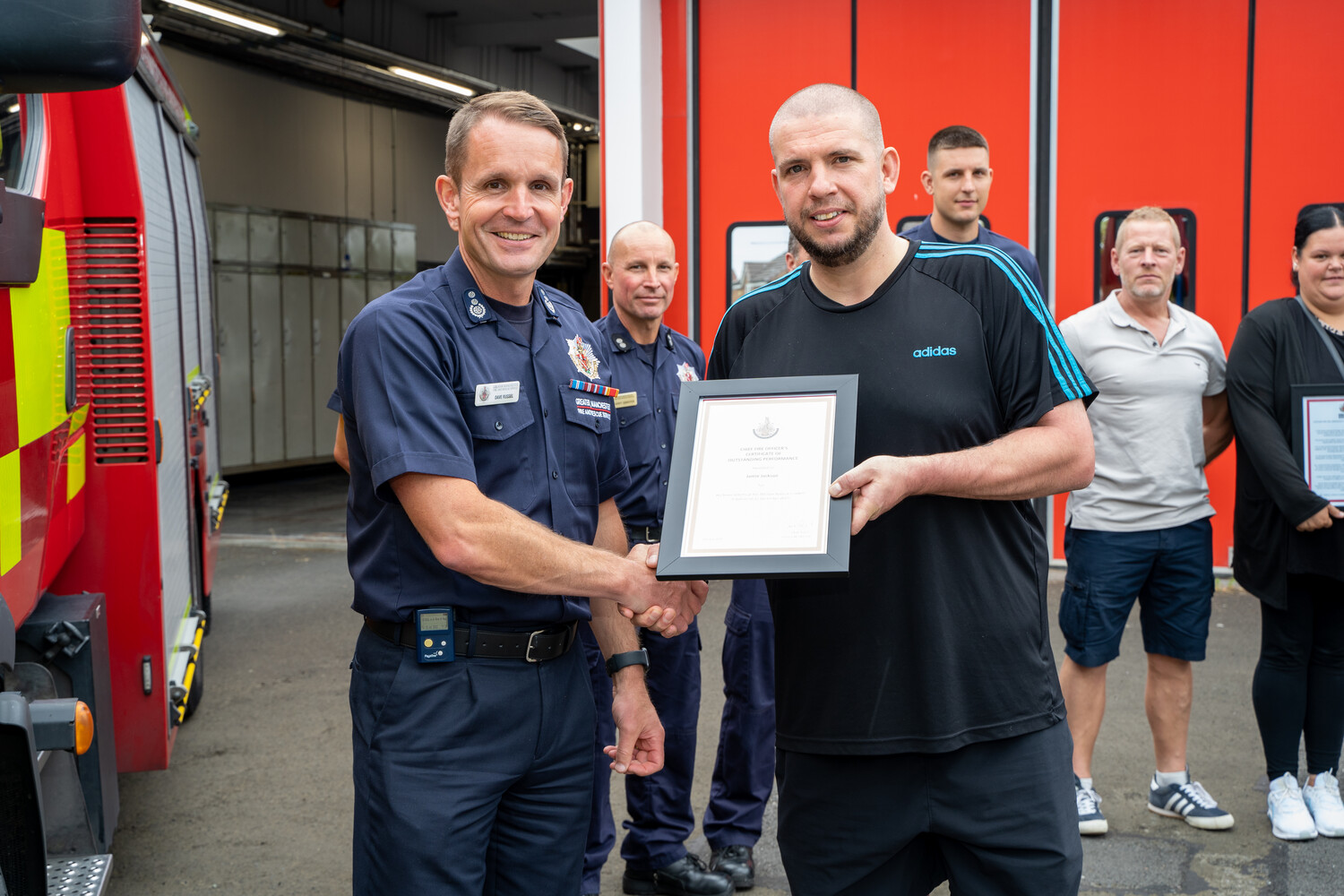 A man from Bolton has been recognised for his "brave" actions after saving his next-door neighbours from a house fire.
Greater Manchester Fire and Rescue Service (GMFRS) is honouring 38-year-old Jamie Jackson, from the Astley Bridge area of Bolton, after he heard a smoke alarm sounding from inside his neighbours' home in Athlone Avenue all the way back on 22 December 2019 shortly before 7pm, and immediately called 999.
Fire crews from Bolton North, Bolton Central, and Farnworth community fire stations were quickly sent to the scene at the semi-detached house thanks to Jamie's emergency call.
Without hesitation, the brave Boltonian then smashed through the back door of the property which allowed him to enter the house and lead his neighbours – an 82-year-old woman, and a man in his 50s – to safety.
Firefighters quickly arrived at the house, where they were confronted with a fire in the kitchen, and then got to work tackling the blaze wearing using a hose reel, GMFRS said.
The kitchen fire is believed to have started by a chip pan, and was contained to the kitchen.
"On the night of the fire when I heard the smoke alarm, it was my natural instinct to want to help them – though I surprised myself a bit," Jamie admitted.
"You never really know what you are capable of until you're in a situation like I was, but I'm glad there was a happy ending."
Read more: Fire service treating large woodland blaze near Dovestone Reservoir as arson
Thanks to his courageous actions, Jamie was presented with a certificate of recognition at Bolton North Community Fire Station near to his home a few days ago by GMFRS' Chief Fire Officer, Dave Russel.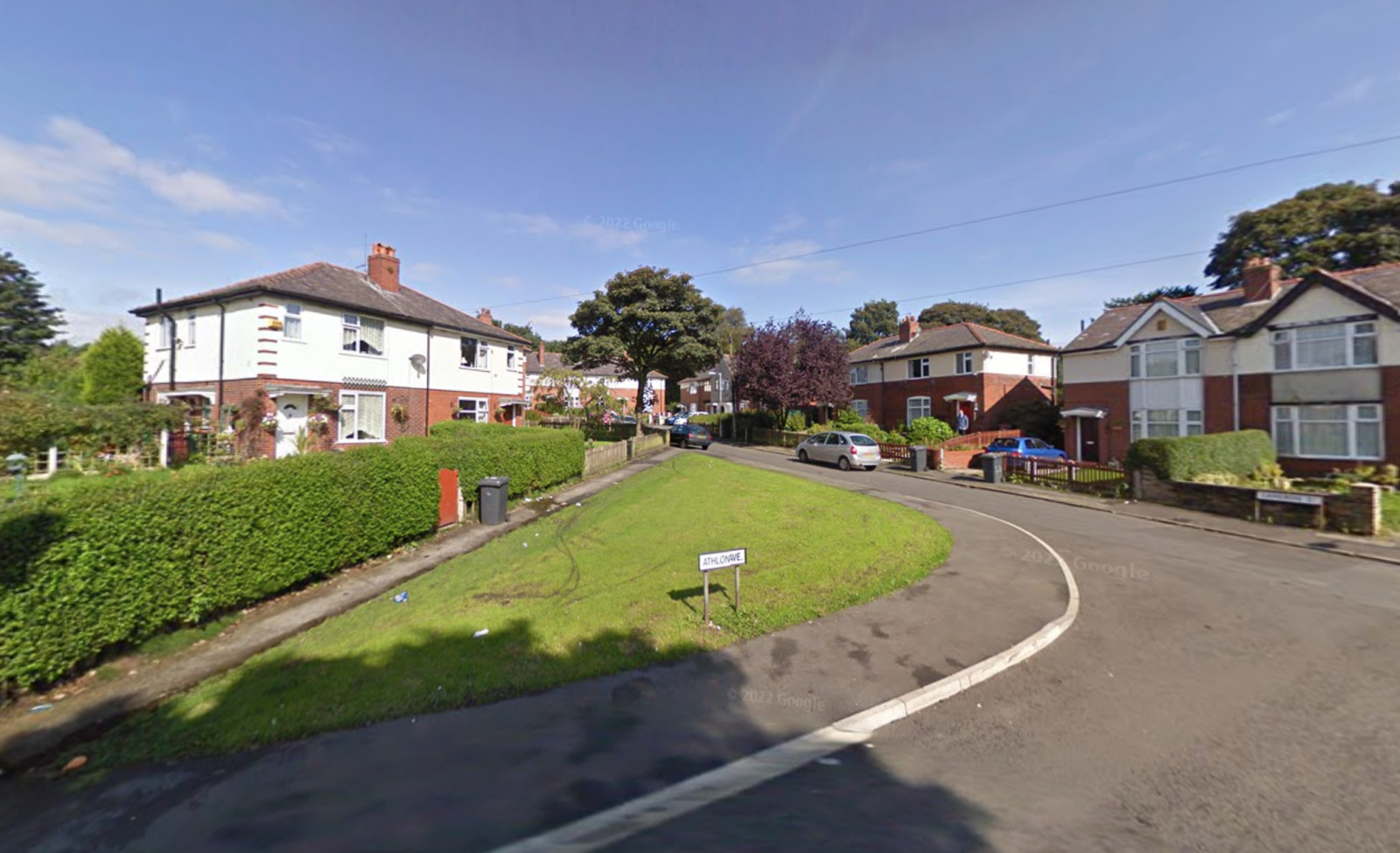 Speaking on giving Jamie his award, Dave Russel said: "On behalf of GMFRS, I want to thank Jamie for his swift and brave actions, which undoubtedly saved the lives of his neighbours on that December evening.
"You should be immensely proud for what you did and I'm sure your neighbours, their family and friends are extremely grateful."
Jamie said he feels "proud to be recognised by GMFRS" for rescuing his neighbours.
Featured Image – GMFRS