When Electric Chair first draped The Roadhouse in camouflage netting back in the summer of '95, nobody knew it would go on to be so iconic. Not just for Manchester, but across the wider UK scene too.

Bubbling away in the city for almost 13 years, the promotional night evolved into a mini culture: becoming a home-from-home for a beautiful melting pot of people (many of whom attended religiously – no matter the venue, guest DJs or local selectors booked to play that night).
Electric Chair took hold of the city's nightlife scene in the mid-nineties, steering things in a new direction at a time when Manchester was in a bit of a post-clubland raving rut.
Now, it's coming back with an all-dayer rave over at Concourse this September – opening the party up to a whole new generation of ravers with a special one-off show.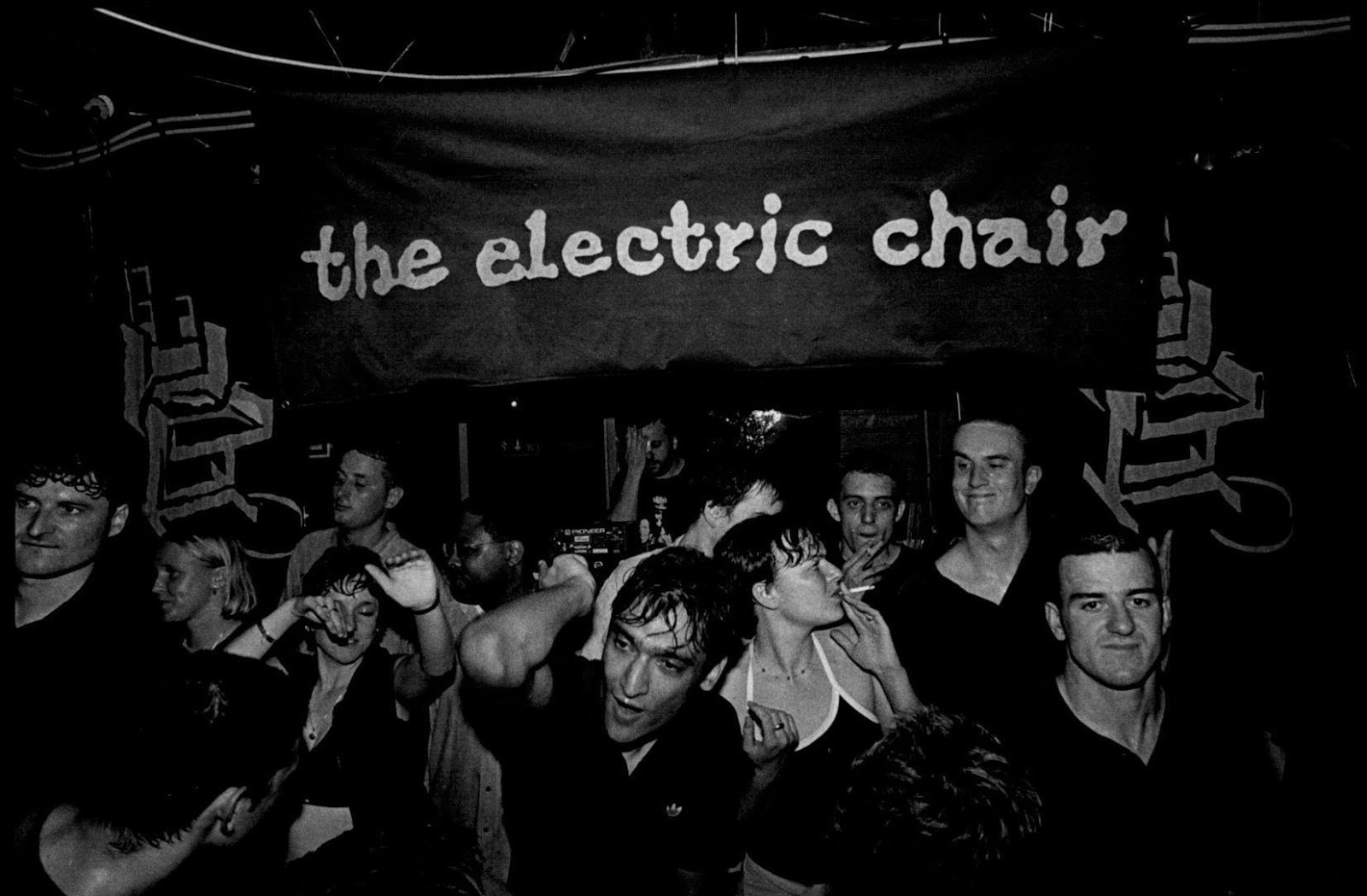 Famously referred to by founder Luke Unabomber (also of Homoelectric fame) as "attracting everyone but the devil," Electric Chair brought some huge iconic dance music producers into the city – including the likes of Detroit producer Carl Craig, French electronic music legend Laurent Garnier and American house music pioneer Marshall Jefferson.
Beginning life at the now-defunct venue The Roadhouse, it later moved across to the Music Box – another great venue that's since closed and is now a Tesco Express.
At its inception in '95, it marked a pivotal moment in Manchester's clubbing history, with the recent closure of the Hacienda, the city needed desperately to take things back underground, and it did so with a deep focus on the music.
The tunes played at 'the chair' transcended genres, and many of the world's best DJs came there to play.
One of the things that made the night unusual is that its selectors always had the freedom to explore their own musical boundaries and, more than that, were actively encouraged to push them further.
It was this that cemented Electric Chair as one of the UK's most loved forward-thinking club nights.
Speaking about his experience playing the iconic Manchester club night in the documentary film Manchester Keeps On Dancing, Detroit producer Carl Craig recalls: "That one is still in my memory banks from all the parties I've done in 25 years. That one was a real hyper one." 
Now, after an almost 14-year absence, Manchester's original underground party, Electric Chair, returns this September 19 to the Concourse at Depot Mayfield.
Expect a headline set from DJ Harvey, plus performances from Artwork, Lil' Minx and
The Unabombers during what is set to be a big evening.

Tickets go on sale on August 11 and are strictly limited to 1500.
Featured image – Manchester Keeps On Dancing.