News
Everything we know about the 'illegal car rally' in Denton yesterday
The town and surrounding roads were said to be 'gridlocked' by locals and eyewitnesses.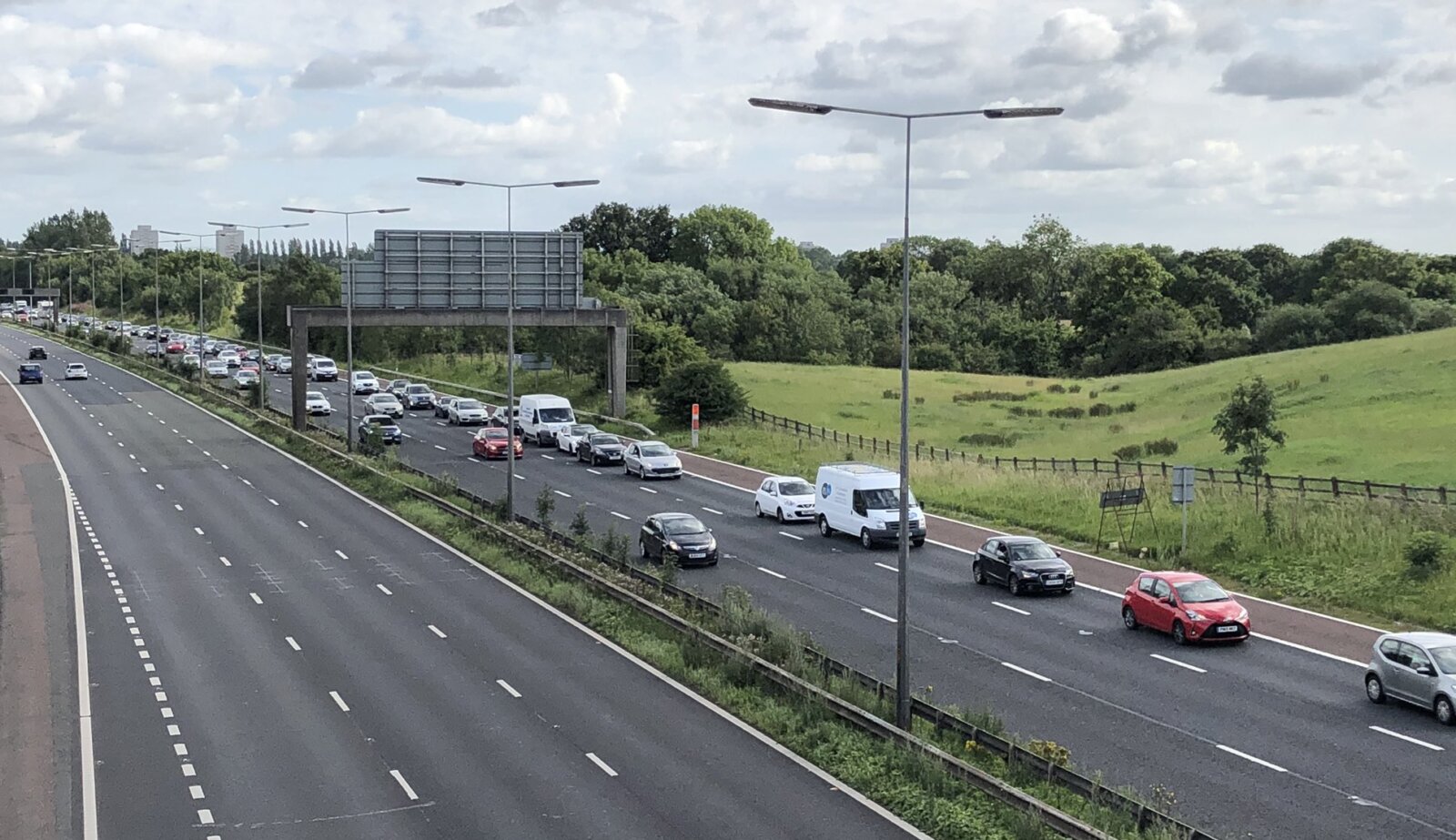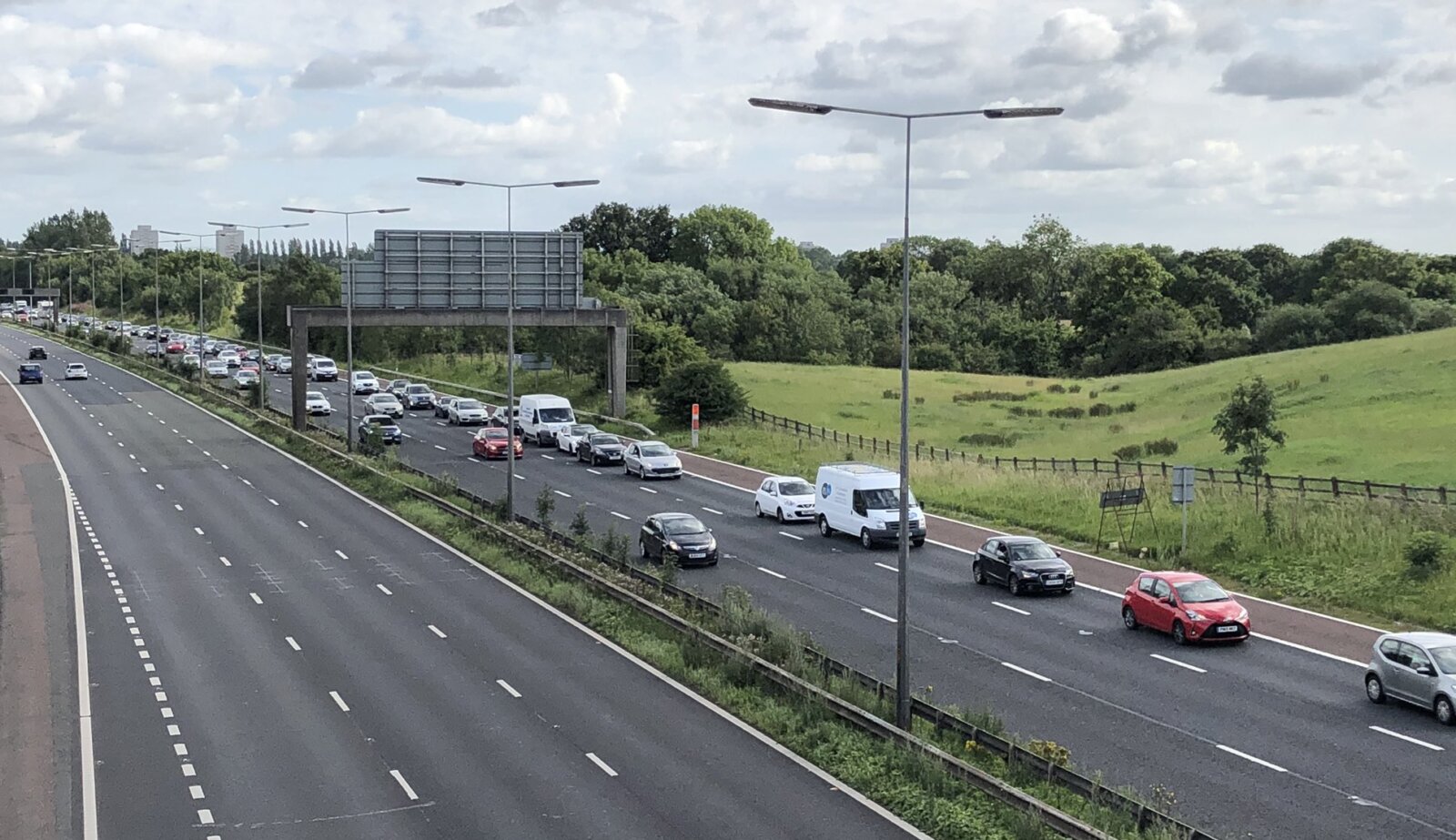 An illegal 'car meet' took place in Denton yesterday afternoon causing congestion and prolonged delays on roads in the surrounding areas and the M60.
The town was said to be 'gridlocked' by locals and eyewitnesses.
Hundreds of people were reported to have met up on an industrial estate on Windmill Lane, Denton – which is located just off the motorway – and footage from the event, shared widely on social platforms and in media outlets, showed large rows of cars queuing and lined up near the industrial estate.
A spokesperson for Greater Manchester Police confirmed in a statement on the GMP Tameside North and East Facebook page yesterday afternoon that: "Officers are currently dealing with an incident at Tameside Business Centre, Windmill Lane in Denton where there is an increased activity in vehicular traffic."
"Can we please ask that you avoid this and the surrounding area."
"Sadly this is putting a massive strain on our services at this time and causing a back log of traffic, however we hope we can quickly have things resolved with your help."
North West Motorway Police also confirmed on Twitter in relation to the event that reports were received of drivers speeding up and down the hard-shoulder of the M60 and that drivers should "take care".
Traffic was then later stated to be at "a complete standstill" in a follow-up tweet.
A police helicopter was also needed as emergency services became concerned with the large meet.
It was also widely noted by many that several members of the public were appearing to not conform to necessary social distancing regulations, nor did they wear a face covering among crowds.
Speaking to the MEN, a Denton resident stated that: "They have come from all over the UK as far as London [and] the whole of Denton is gridlocked."
"It sounds like bonfire night with the cars popping."
Another eyewitness, who works at Tameside Business Centre and was 'trapped' inside, added: "I got in at 7am, I saw there was a banner for a big event. It seems to have been a well organised event. This is a secure site, you're not allowed to have events like this. You can hear the cars revving. Wheels are spinning. They are doing wheelies on motorbikes."
"I'm glad I'm inside."
"There are young kids without their parents. I can't go until they go, I could be here until 10pm. It might get worse, you don't know do you?"
"I don't want my car being rammed by people wheel spinning."
The event was also publicly condemned on Twitter by Andrew Gwynne, Labour MP for Denton and Reddish, and branded as "completely irresponsible".
North West Motorway Police confirmed that traffic had begun easing off and clearing up just before 6pm.
Posts shared on social media platform Snapchat/SnapMaps also appeared to show a car that had been damaged in a potential minor collision and visible skid marks on the roads nearby to the industrial estate in the aftermath of the meet.
There has been no official follow-up statement on the event by Greater Manchester Police as of today.