News
Family of 9-year-old boy who died after being 'struck by lightning' reveal his donated organs will save three lives
"He always told us he wanted to be able to help other people if he could".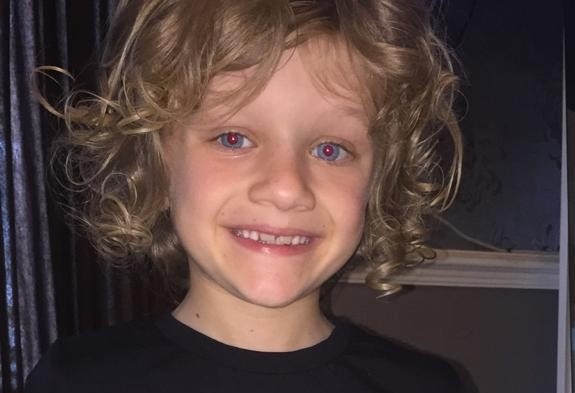 The family of the young boy who is believed to have died after being struck by lightning on a football field in Blackpool earlier this week have posted a heartfelt tribute.
It was revealed during the touching tribute that nine-year-old was an organ donor.
In a post on Facebook, Matt Banks – the father of Jordan Banks, who sadly died on Tuesday following a tragic incident in Blackpool during adverse weather conditions – shared a series of previously-unseen family photos and said his son's "kindness has meant that three other children may be able to live".
"He always told us he wanted to be able to help other people if he could so was a donor and has donated which we know will be what he wanted," Mr Banks added.
Mr Banks went on to describe Jordan as the "most amazing" person with the "biggest heart".
"If I ever could have asked for a perfect child, that was Jordan," he added.
"He always made sure he looked trendy and liked his outfit. His favourite t-shirt was his Cobra Kai top, as he was obsessed with Cobra Kai."
"Not only have I lost my little boy, I have lost my little best mate".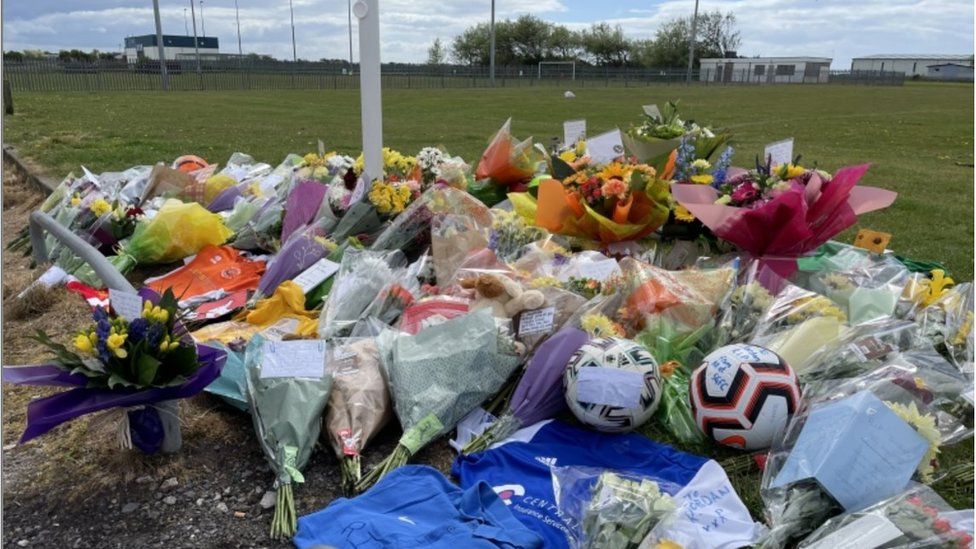 It was known that before he died, Jordan – who was a loyal fan of Liverpool FC – was raising money for mental health services in honour of his uncle who took his own life in 2018, and successfully managed to raise a whopping £2,500 in total by running 30 miles in 10 days.
His efforts attracted the attention of his hero, Liverpool footballer James Milner, who sent him a video congratulating him on his "incredible" work, and said: "Just remember you never walk alone, all the boys are behind you… well done bud you should be very proud".
Lancashire Police also told of how Jordan left sweets on police cars to help cheer officers up during lockdown earlier this year.
Since news of the tragic incident emerged on Tuesday, a number of poignant tributes have made by members of the local Blackpool community, and messages have been pouring in on social media from all across the UK.
Jordan's friends have paid tribute with flowers and gifts left at the scene of the incident.
Blackpool Tower was also lit up red and a tweet from the staff at the landmark said: "Yesterday, our community lost one of its brightest lights, so this evening we stand alongside Jordan Banks family, friends and our community to remember a remarkable young man. #LiverpoolFC."
Liverpool FC has made a number of tributes to Jordan on social media, first in an initial tweet on Wednesday which read: "The thoughts of everybody at Liverpool Football Club are with Jordan's family and friends.
"Rest in peace, Jordan Banks."
In a follow-up tribute tweet ahead of the club's Premier League clash with Manchester United, Liverpool FC said: "You'll Never Walk Alone, Jordan Banks. Nicknamed 'mini-Milner' by his coaches, Jordan was a brilliant person, as well as a passionate footballer.
"We're all thinking of his loved ones tonight".
Ahead of Thursday's match, Liverpool players also wore shirts with "Jordan 7" on the back in tribute to the nine-year-old, and James Milner later dedicated Liverpool's victory to the youngster.
He tweeted with a series of heart emojis: "A big win for Jordan."
A GoFundMe page set up for Jordan's family has already raised nearly £75,000.