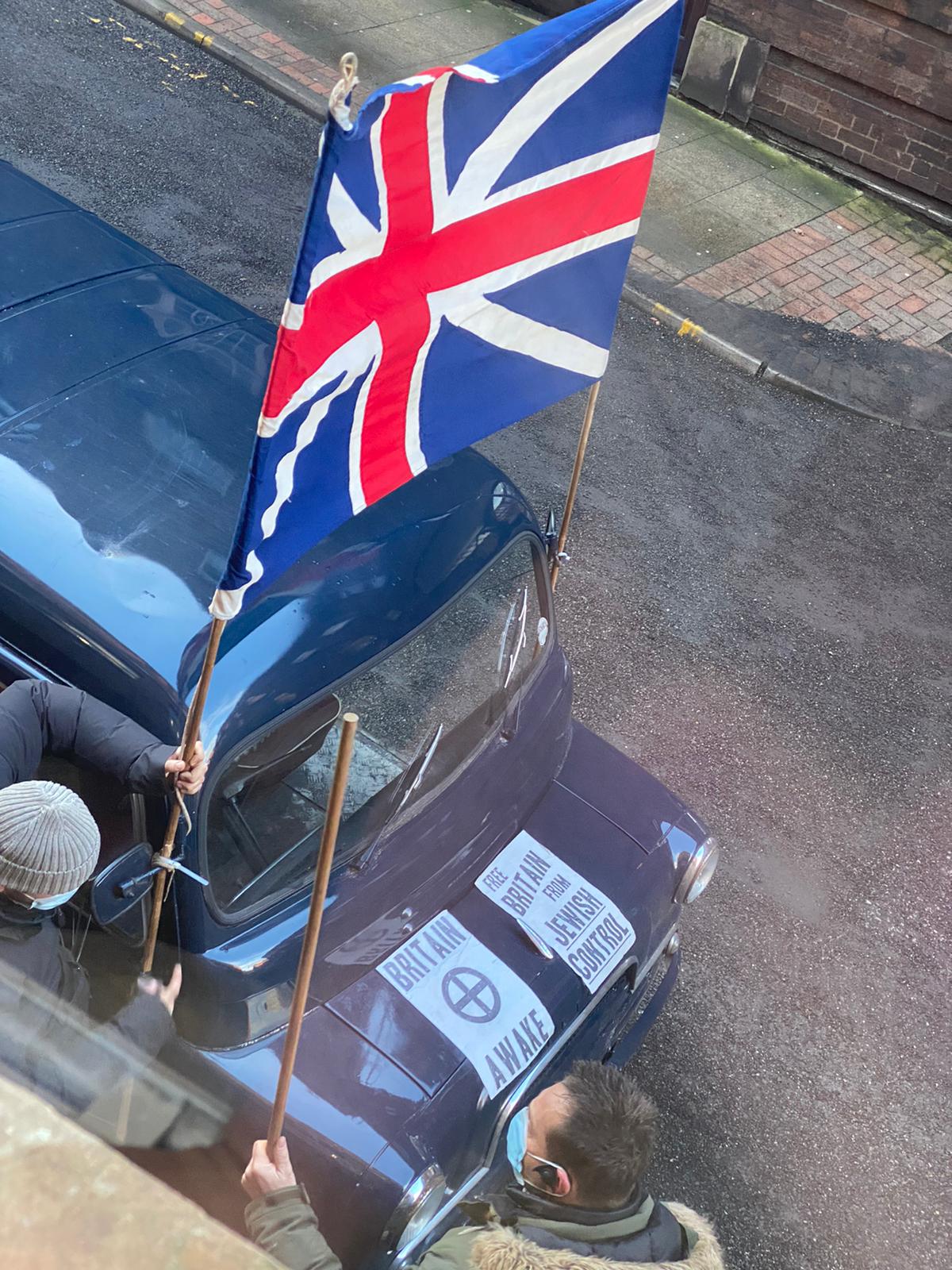 A rendition of a far-right protest was caught on camera in Manchester city centre today during the development of new BBC series Ridley Road.
The images – captured by Manchester Confidential – show filmmakers shooting a fascist demonstration unfolding on the streets, with protestors holding placards labelled 'Britain Awake'.
A vehicle can also be seen holding aloft a large Union Jack flag.
Ridley Road is an upcoming drama set in an alternate 'Swinging Sixties' where fascism is on the rise – telling the tale of a young woman who finds herself going undercover within a far-right group.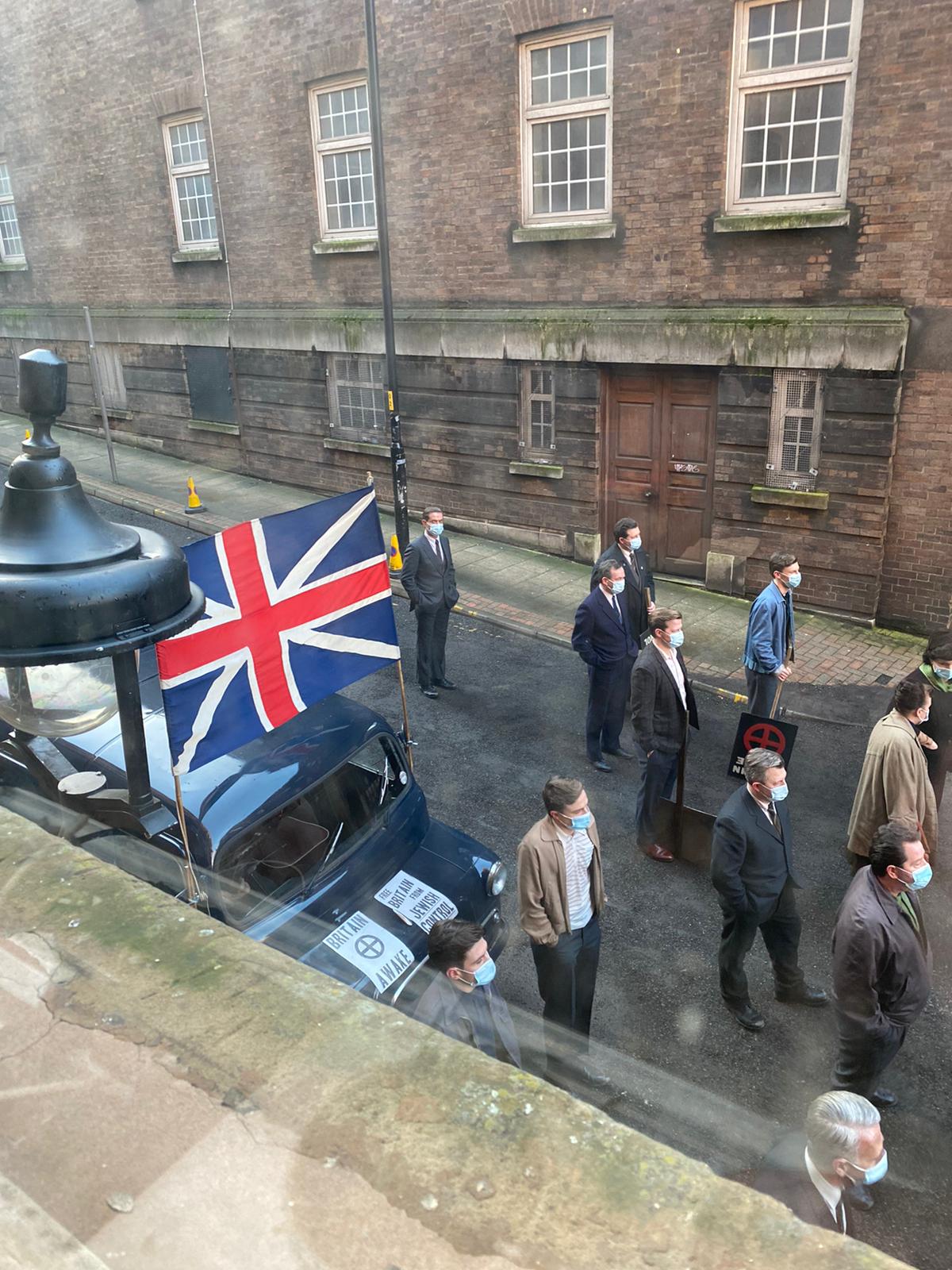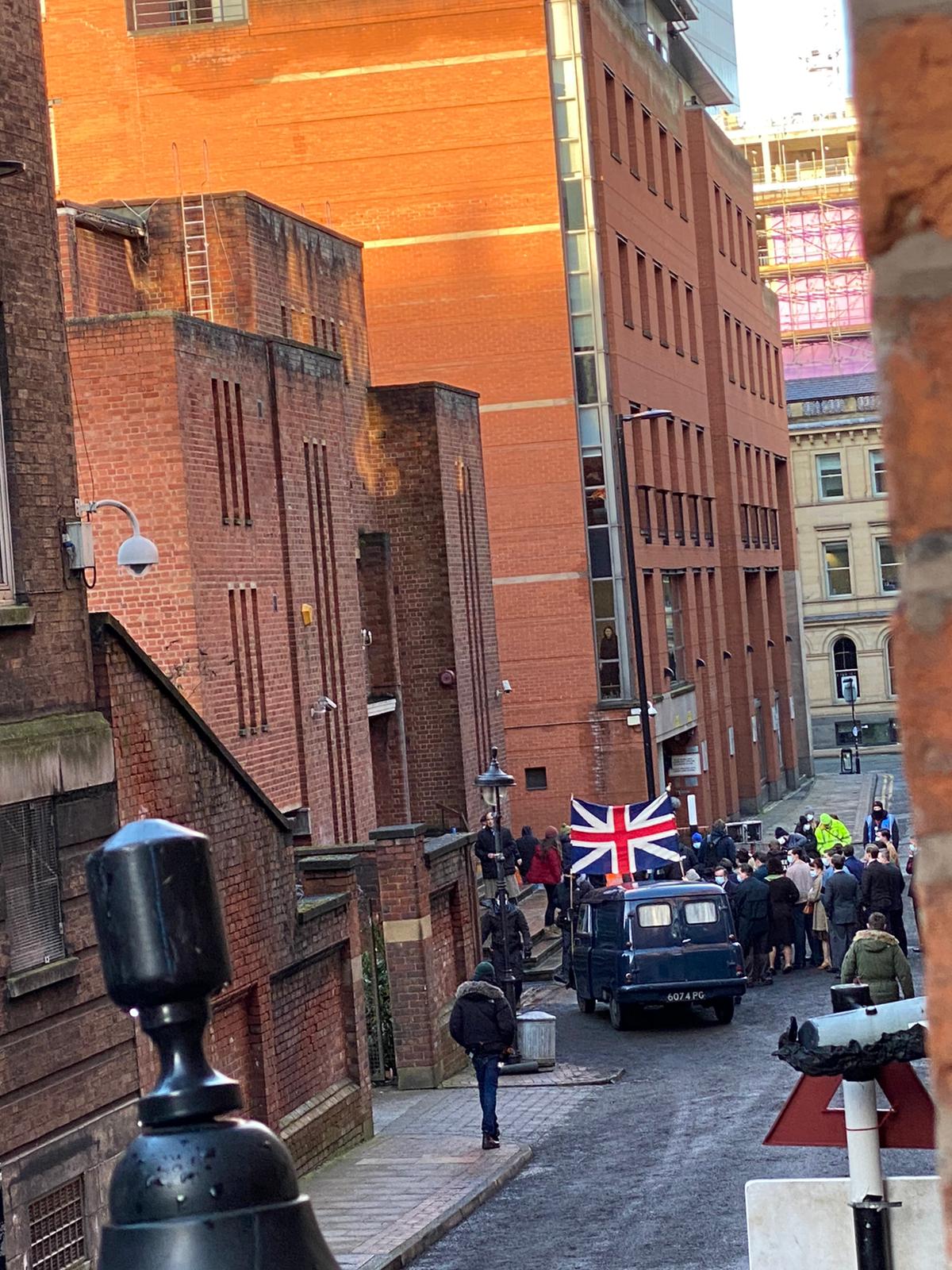 The BBC confirmed that Ridley Road was set for a small screen adaptation back in 2019, with filming commencing in the autumn of last year.
Shoots have also taken place in Lancashire – including Eddie Marsan starring as a taxi driver who leads anti-fascist organisation 62 Group.
The four-part thriller is being steered by the Manchester-based RED Production Company and written by Sarah Solemani, with Aggi O'Casey in the lead role.
Ayela Butt, BBC Commissioning Executive, said: "Sarah's brilliant scripts have drawn together an extraordinary ensemble cast of some the finest actors in the UK and we are delighted to have exciting new talent, Aggi O'Casey, in the lead role.
"We are thrilled to be working with RED to tell this hugely compelling and inspiring story about an ordinary woman risking everything to fight against fascism."