News
Firefighters condemn yobs who threw fireworks at them during Bonfire Night celebrations
'It's bang out of order'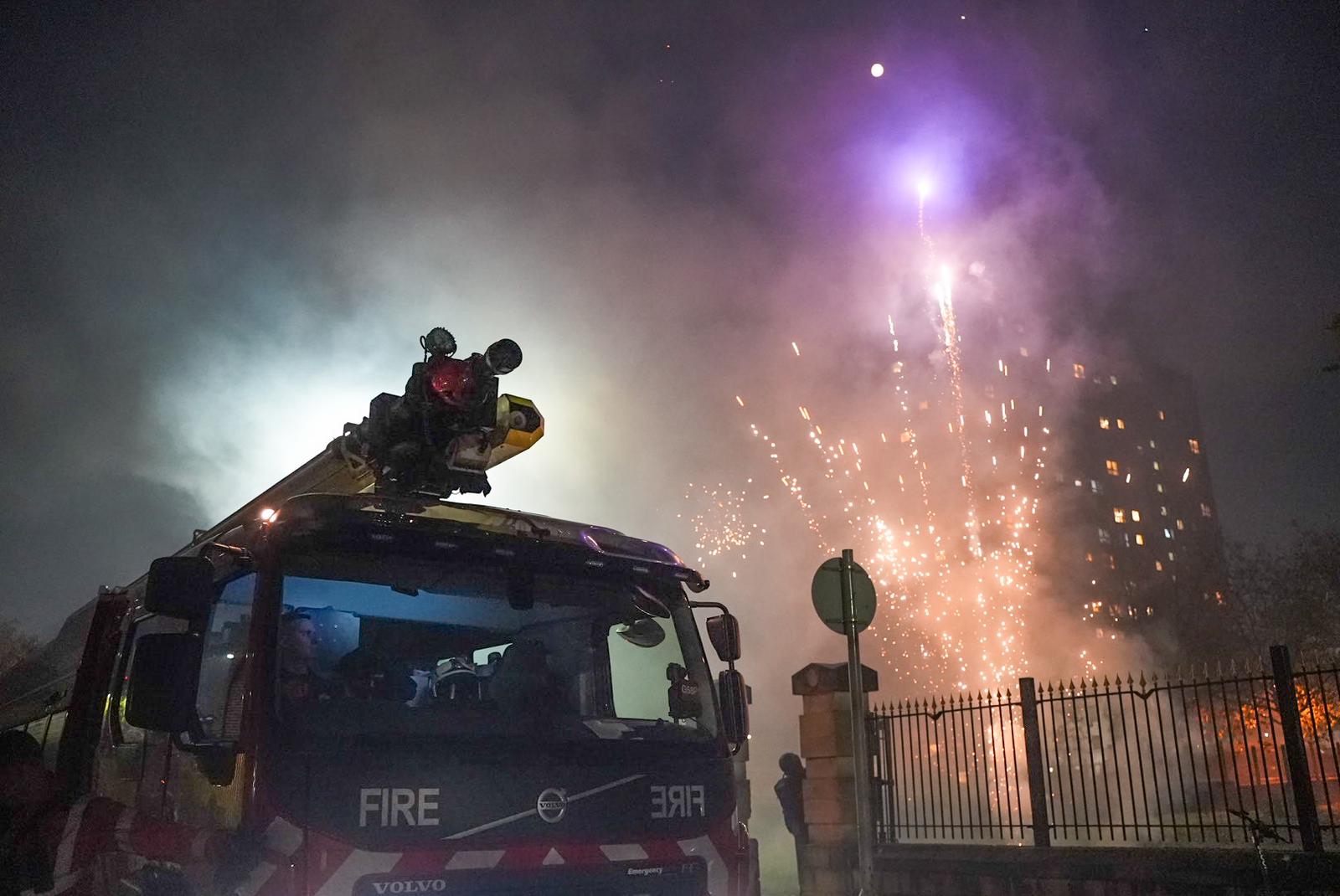 Greater Manchester Fire and Rescue have condemned the thugs who threw lit fireworks at crews who were working on Bonfire Night.
The annual celebration is one of the busiest nights of the year for firefighters, who attended 229 incidents on Saturday 5 November.
While fire crews were working tirelessly to keep communities safe, there were a handful of isolated incidents where they encountered anti-social behaviour.
One incident saw a firework thrown at firefighters in Eccles, who were trying to extinguish an unsupervised bonfire.
In Crumpsall Park, more fireworks were aimed at crews, while in Salford crews from Manchester Central, Salford and Broughton were called to an incident where a firework had reportedly been put through the letterbox of a home, causing a fire in the hallway.
There were also instances of wheelie bins, trees and playground equipment being set alight.
GMFRS launched a campaign ahead of Bonfire Night to try and tackle anti-social behaviour and criminal damage, called #BangOutOfOrder.
GMFRS Assistant Chief Fire Officer, Leon Parkes, said: "Bonfire Night is always a particularly challenging time for our fire crews. Our firefighters, alongside other emergency services did a fantastic job keeping the public safe and I'd like to thank them for all their hard work over the weekend.
Read more: Two men in court today after gunshots heard during mass brawl in Spinningfields
"I'd also like to thank the control room staff at North West Fire Control, who fielded hundreds of calls and did an excellent job in difficult circumstances.
"Unfortunately, there were a handful of isolated incidents where crews were met with abuse and had fireworks thrown at them. Firefighters should not have to deal with anti-social behaviour while trying to keep people safe.
"Thankfully no-one was hurt but I'd like to remind the public that this behaviour is totally unacceptable and will not be tolerated. Setting light to fires, throwing fireworks and making hoax calls can cost lives and keep our firefighters away from dealing with life-threatening incidents."
Featured image: @GMFRSPhoto