News
Fresh safety warning issued to Manchester residents after two balcony fires in 24 hours
"We want residents to be able to enjoy their balconies, but to also ensure they don't put themselves or anyone else in danger."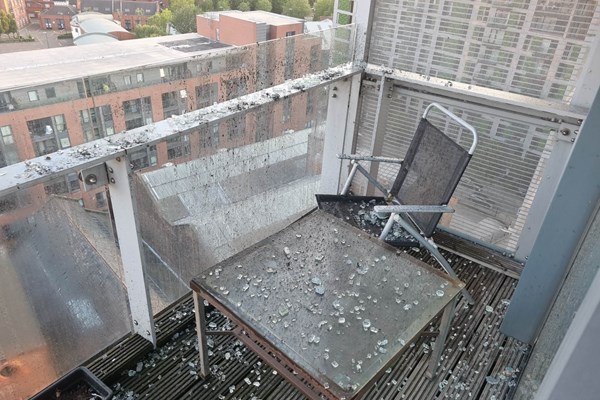 Residents in Manchester flats are once again being urged to take extra care when enjoying the warm weather on their balconies this summer.
It comes after instances of balcony fires occurred twice in a 24-hour period this week.
As the temperatures continue to soar as we power on into the summer months, Greater Manchester Fire and Rescue Service (GMFRS) has issued a fresh safety warning after crews first attended a fire at a residential apartment block on Blackfriars Road in Salford last Friday evening (9 June), and were then called out to another similar incident just before 11am the day after (Saturday 10 June) at a three-storey townhouse on River Street in Manchester city centre.
The fire at the Salford apartment block happened when a wooden balcony on the 13th floor ignited after a cigarette was left in a dry plant pot, and subsequently caused the balcony's safety glass to shatter and fall onto other balconies below.
Thankfully, firefighters were able to prevent the fires from spreading further and there were no injuries, but there was, however, "considerable damage" to balconies.
At the River Street townhouse, it was virtually the same scenario, as GMFRS confirmed the fire had also been caused by the unsafe disposal of a cigarette on a balcony, and although the blaze was extinguished before crews arrived, a damaged section of decking had to be removed to make sure the area was safe.
After these two fires within the 24-hour period, GMFRS is now warning residents in high-rise buildings to "take fire safety seriously", never have a barbecue on a balcony, and also be more cautious when smoking.
"The warm weather is welcome, but what we have seen in recent years is this often leads to residents deciding to barbecue on balconies," explained Jenni Seex – Head of Protection and GMFRS.
"We want residents to be able to enjoy their balconies, but to also ensure they don't put themselves or anyone else in danger."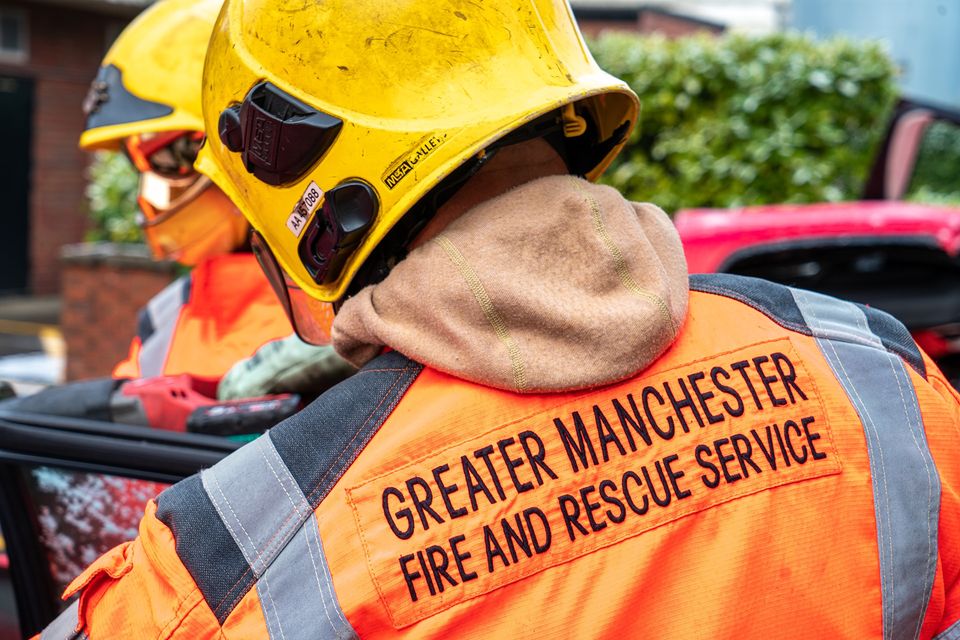 GMFRS says it will also be working with housing providers, landlords, and managing companies to ensure residents are aware of fire safety advice and, where necessary, "support action being taken" against those who put their neighbours at risk this summer.
Read more:
In extreme cases, GMFRS it will look at whether legal powers allow it to take action directly against residents to "place legal restrictions on how they use their balcony".
Featured Image – GMFRS