News
Giant Halloween monsters have taken over Manchester again – in pictures, and where to see them
The monster invasion is back in town.
Halloween is one of the festive occasions that Manchester really likes to throw itself in to – from the pumpkin-shaped lanterns that fill the trees to the special events that draw thousands to the city centre.
The ever-popular giant inflatable monsters have crept back onto rooftops and buildings over the course of this weekend.
Anyone passing through town this week will notice that our landmarks have been overrun with colourful tentacles and googly eyes and pointed teeth.
It's all part of Halloween in the City, Manchester Business Improvement District (BID)'s programme of shockingly good Halloween events, which will culminate with a family-friendly weekend on 29 and 30 October.
This year, families are encouraged to don their best fancy dress to come and join in with the activities.
Manchester's monsters have been created by artists Filthy Luker and Pedro Estrellas and there are 14 to discover.
You can see the full list, photos of the monsters around Manchester, and find the full trail map below…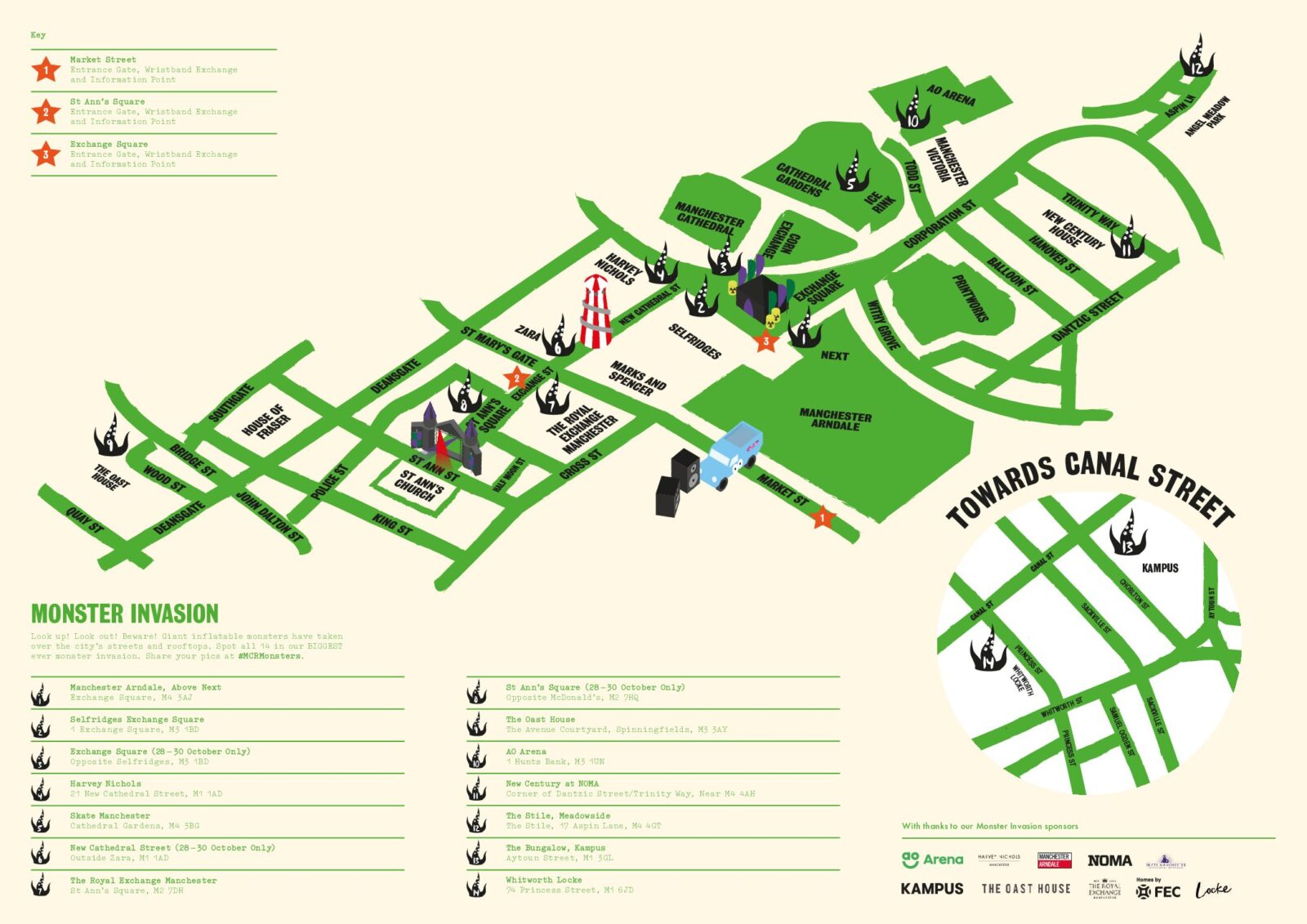 Rex-Tacular – Royal Exchange, St Ann's Square
Krampus – Kampus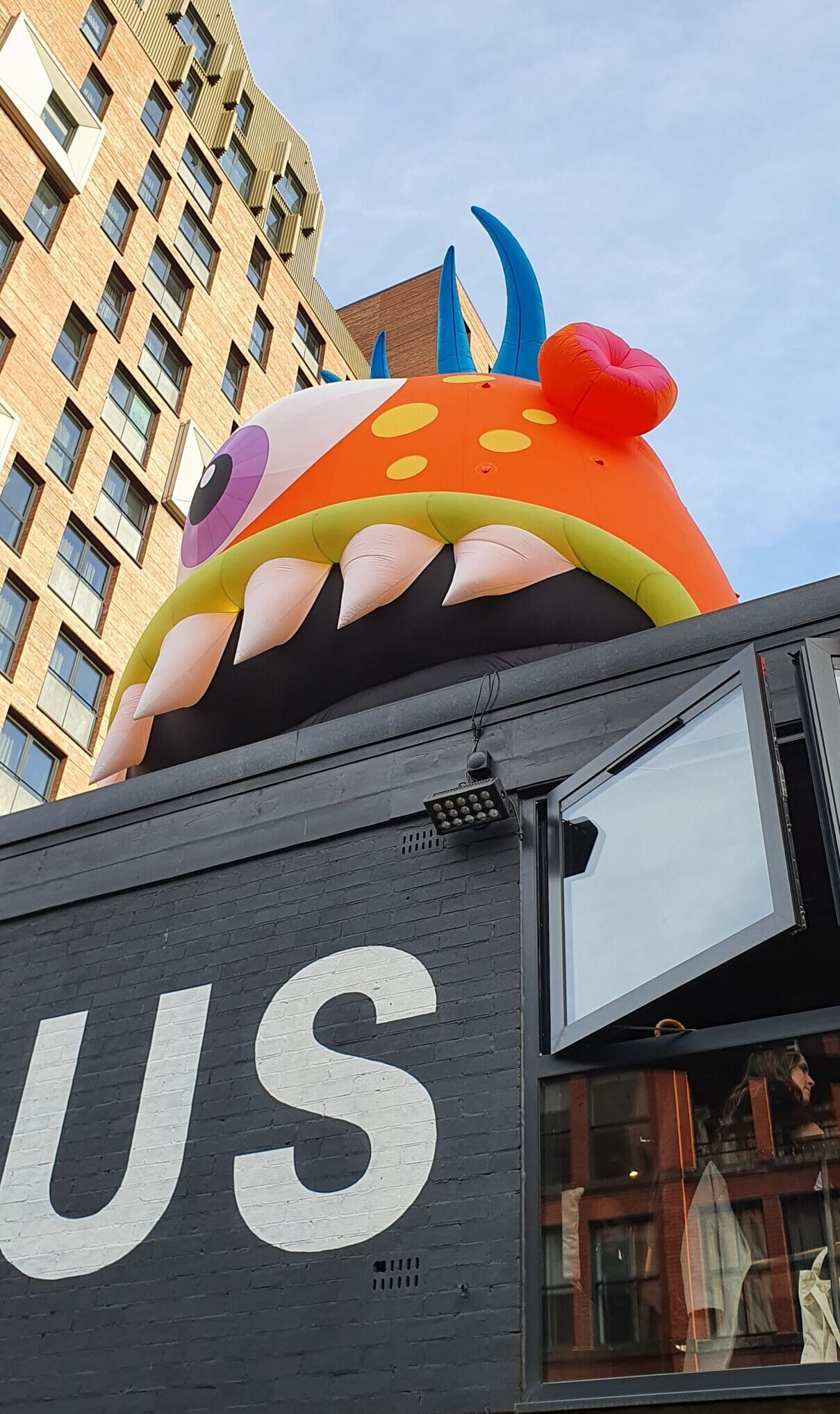 Snozzer – Manchester Arndale, above Next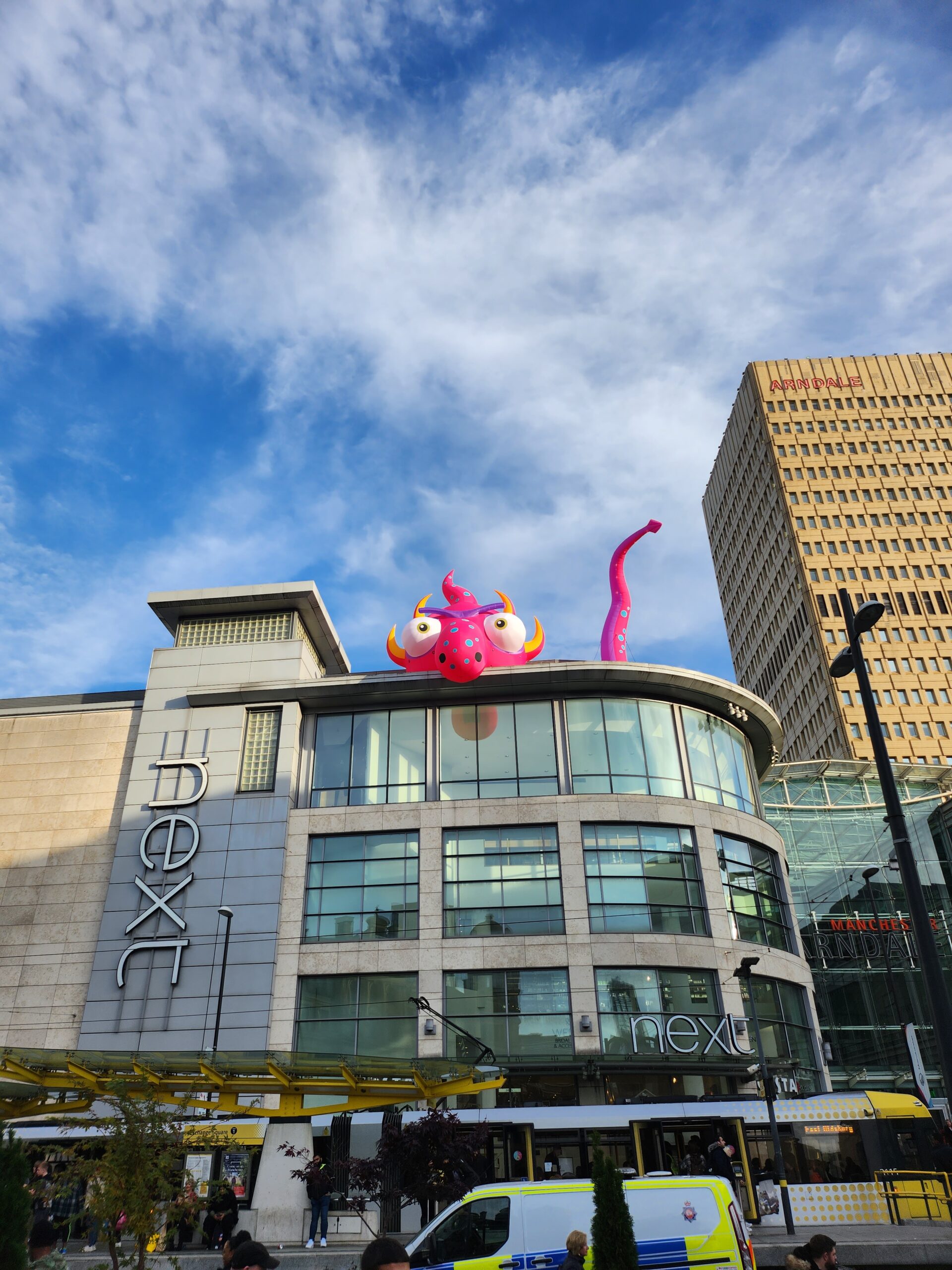 Eye-Scream – Skate Manchester, Cathedral Gardens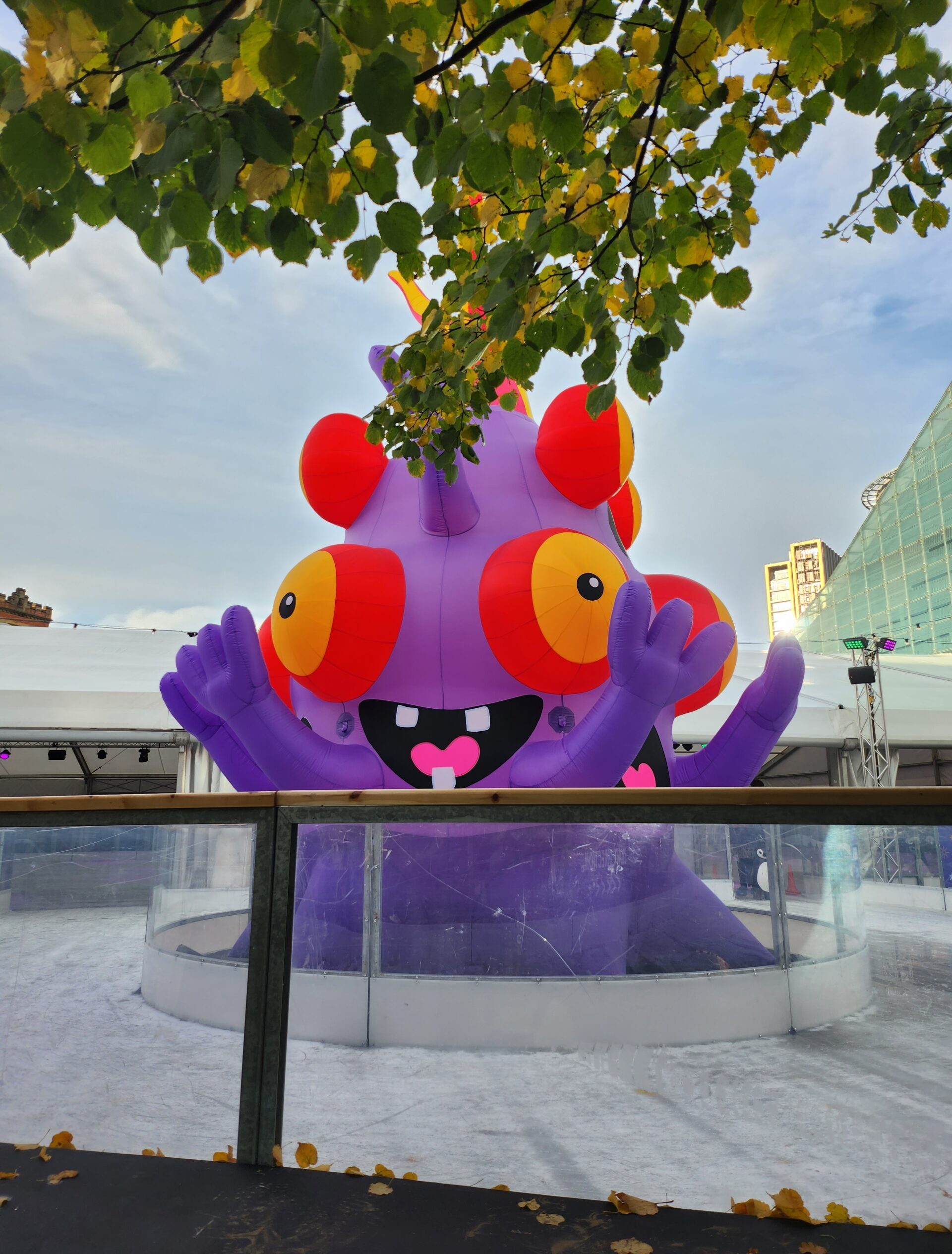 Superstar Mon-star – AO Arena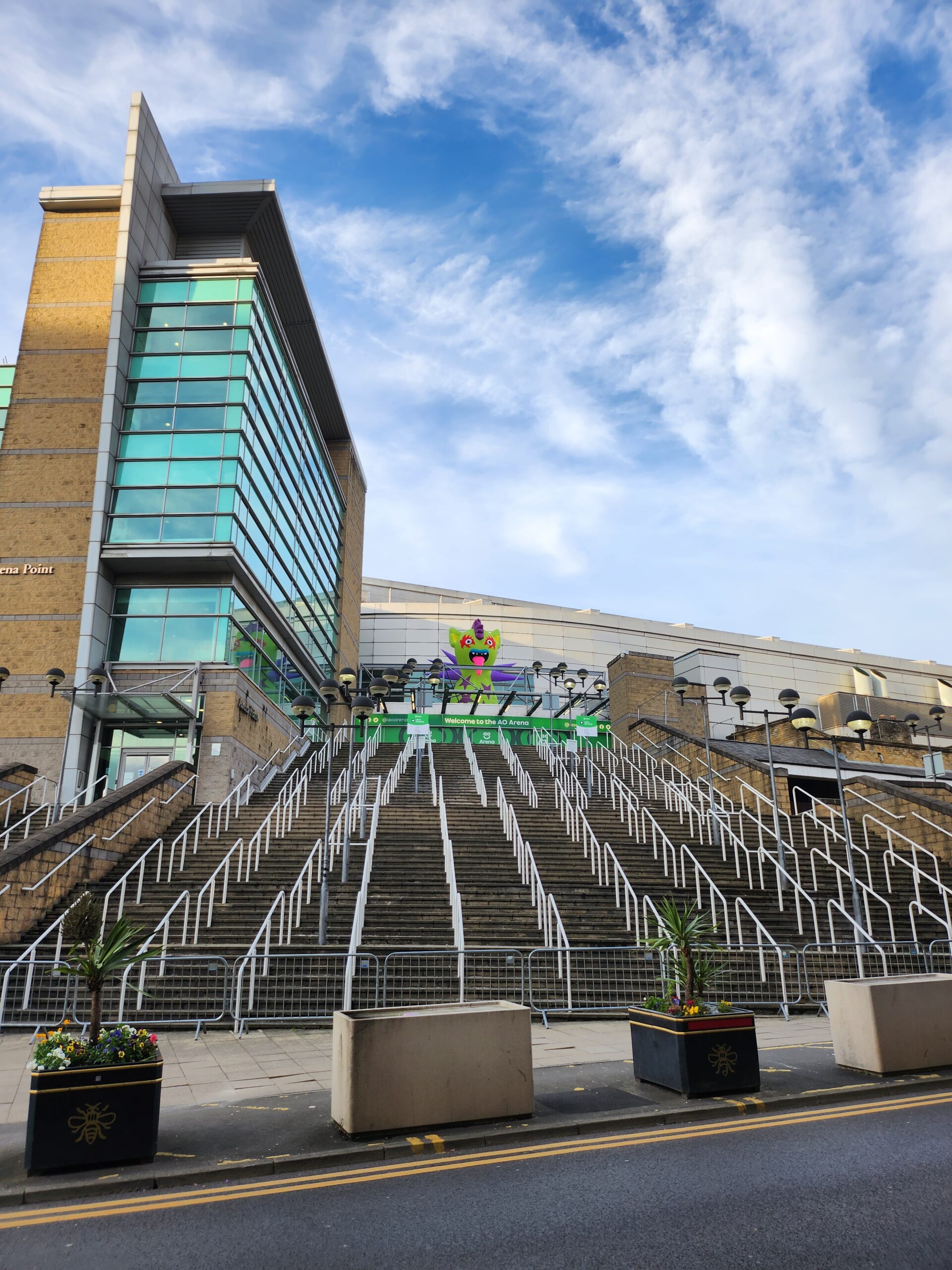 Dave – The Oast House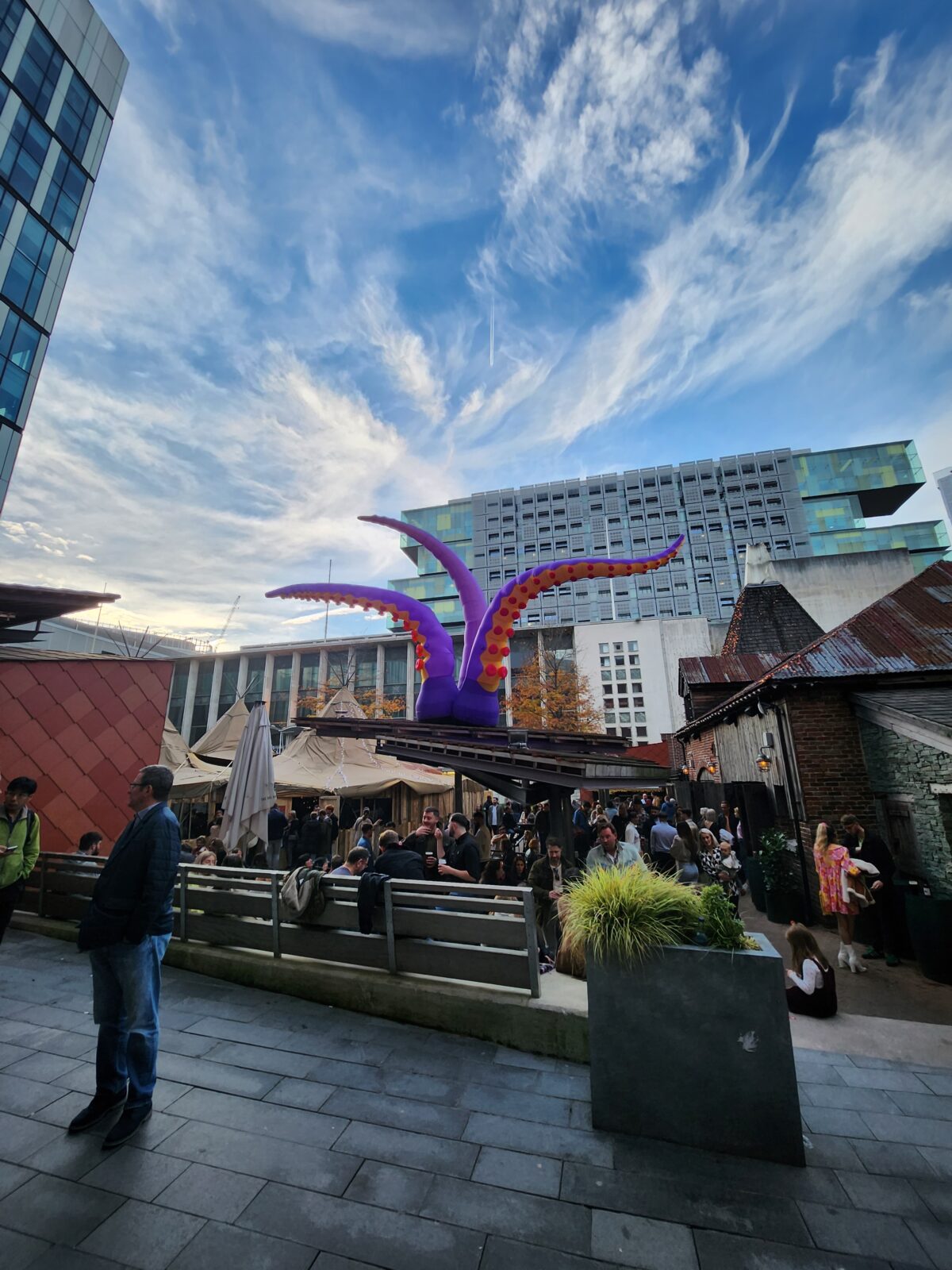 Sprites – Selfridges, Exchange Square
Horrible Harvey – Harvey Nichols, New Cathedral Street
Bloodoo Child – New Century at NOMA
Sucker – The F E Sea monster – The Stile, Meadowside
Lockelin – Whitworth Locke, Princess Street
Scary Garry – Opposite Selfridges, Exchange Square (28 – 30 October only)
Spooky Nelson – Outside Zara, New Cathedral Street (28 – 30 October only)
Ooey & Gooey – St Ann's Square, opposite McDonald's (28 – 30 October only)
Featured image: The Manc Group