News
Greater Manchester Police called out to 1,008 parties over Easter weekend
[siteorigin_widget class="SiteOrigin_Widget_PanelImage_Widget"][/siteorigin_widget]
[siteorigin_widget class="SiteOrigin_Widget_PanelText_Widget"][/siteorigin_widget]
[siteorigin_widget class="SiteOrigin_Widget_PanelImage_Widget"][/siteorigin_widget]
[siteorigin_widget class="SiteOrigin_Widget_PanelText_Widget"][/siteorigin_widget]
News
Manchester Airport announces direct flights to Las Vegas from 2024

Emily Sergeant
Manchester Airport has announced that passengers will once again be able to catch a direct flight to Las Vegas from next year.
The bright lights of the fabulous Las Vegas are calling.
When it comes to non-stop flights, those jetting off on holiday from Manchester Airport currently have over 169 exciting destinations in 50 countries to choose from – but now, you can add the party capital of the US to that list, as Virgin Atlantic has confirmed that its latest direct route from the Northern hub is Las Vegas.
The Nevada hotspot has always been a popular travel destination, not only because of its legendary nightlife scene, but also thanks to the fact it provides a gateway to the wide range of attractions in America's West.
The stunning scenery of the Grand Canyon and Yosemite National Park, the Pacific Highway, and the major cities of San Francisco, San Diego, and Los Angeles, are all within reaching distance from the desert city – which is presumably why Virgin Atlantic has chosen it as its next direct route from Manchester.
Starting from 2 June 2024, three flights a week will depart from Manchester Airport Las Vegas.
Flights to Las Vegas will operate on Virgin Atlantic's newest Airbus A350-1000 aircraft, and will be added to the US routes already available through the airline from Manchester Airport to Orlando, New York, and Atlanta
The new Las Vegas route makes Manchester the only airport in the UK outside London to fly directly to America's West Coast.
"It's hugely exciting to see the return of Virgin Atlantic's direct service to Las Vegas, which has always been one of our most popular long-haul routes," Manchester Airport's Managing Director, Chris Woodroofe, said of the new flight destination.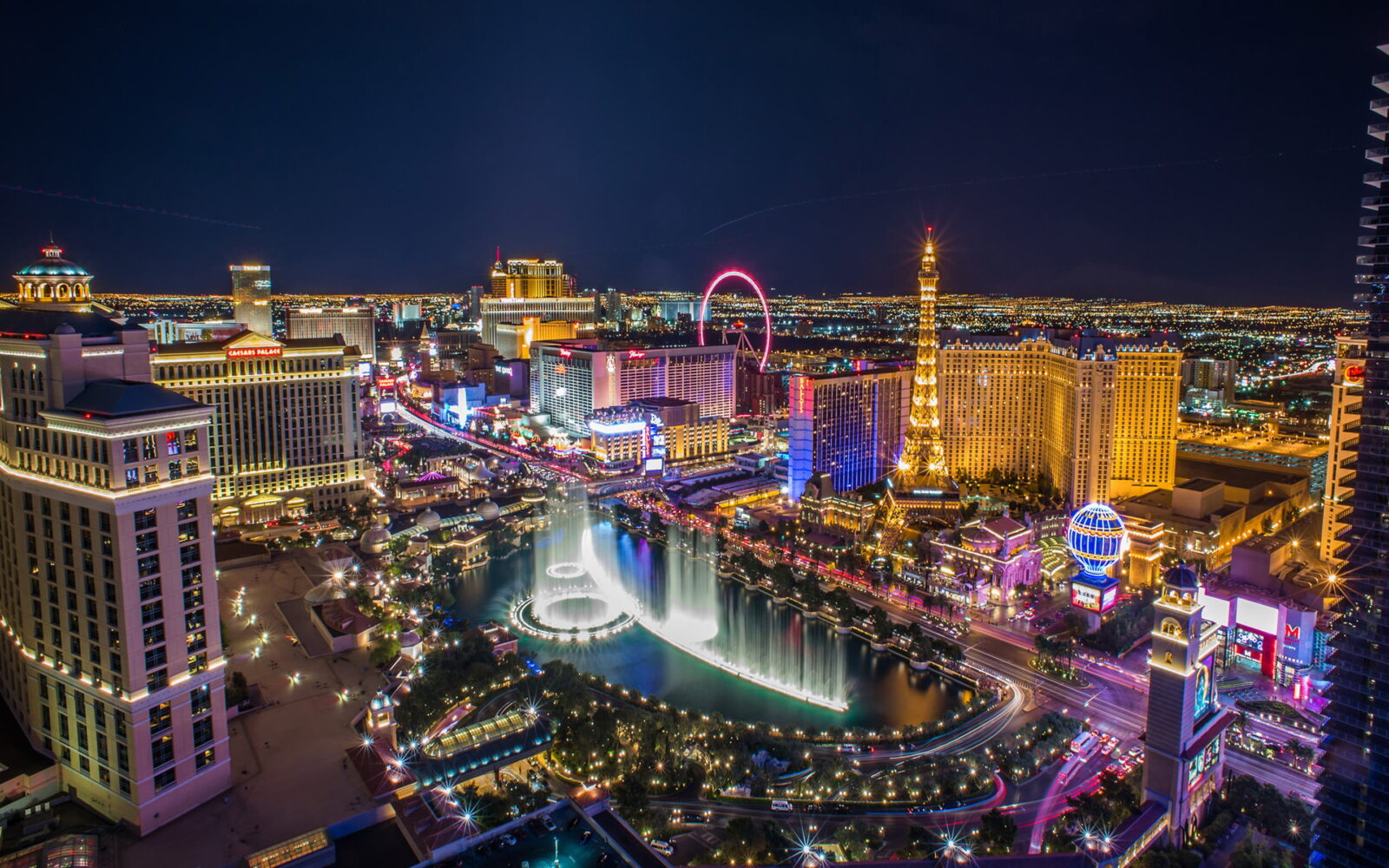 "As the UK's global gateway in the North, it's great to work with airline partners like Virgin Atlantic to connect the region directly to as many destinations around the globe as possible.
"I am sure this service will be really popular with passengers and we look forward to continuing our work with Virgin Atlantic to further grow its route network from its Northern home in Manchester in the years to come."
Read more:
Tickets from Manchester Airport to Las Vegas will go on sale from next month, with return Economy fares starting from £770 per person.
Featured Image – Ken Lane (via Flickr)
News
Manchester City named the most valuable football club brand in the world

Danny Jones
Manchester City have been named the most valuable football club brand in the world, topping the Brand Finance Football 50 Report for the first time in their history.
Following yet another successful season punctuated with a fifth Premier League title in six years, another FA Cup following their historic Manchester derby victory and potentially a first-ever Champions League trophy in just a few days' time, the club has arguably never been in a stronger position.
In monetary terms, it is a simple fact: according to this year's Brand Finance Football 50 report, Man City's brand value has grown 34% since the COVID-19 pandemic, rising to more than £1.3 billion and overtaking European giants Real Madrid to become the most valuable club in world football.
It is the first time an English club has held the top spot in six years, having been previously held by rivals Manchester United.
Despite Man United being named the most valuable club in the Premier League according to Forbes' latest rankings at the start of this month, this report suggests that Man City took in the most revenue on a global scale, reaching their all-time high notwithstanding the pandemic recovery period.
Further backing up the numbers, City also topped Deloitte's Money League for the second year running after announcing a record revenue of £613 million and profits of £41.7 million, the latter being more than double the previous Club record — and that was before the two most recent major honours. Crikey.
Responding to the news, City also stated that they have seen an "incredible demand for the new 2022/23 season kits", with the most recent kit launch apparently seeing "a new shirt sold every 12 seconds on the first day of sales."
Elsewhere in the report, United did jump back above Liverpool into fourth overall, with Arsenal seeing the most growth over the last year following an impressive runner-up season. As for around Europe, PSG leapfrogged German giants Bayern Munich, and AC Milan are said to be the fastest-growing Italian club.
Read more:
The City Football Group's Chief Operating Officer, Roel de Vries, said the following after the announcement: "Being recognised as the world's most valuable football club brand reflects the phenomenal growth story that Manchester City has had in recent years.
"This achievement recognises the evolution of not just the brand, but the Club as a whole. The Club has been performing consistently and has broken records on and off the pitch this season…
"As we look to the future, we want to keep investing in the right things – our football talent, the city of Manchester and our local community, infrastructure and fan experience. We have a proven track record of innovation and are excited for the next chapter in this Club's great history."
Pep Guardiola and his squad are now just one game away from winning the treble, an achievement which would not only see them join an exclusive club of just seven teams to do so, such as United's famous 1999 team, but would no doubt see their value skyrocket even further. Can they do it?
For all the latest news, events and goings on in Greater Manchester, subscribe to The Manc newsletter HERE.
Featured Image — Manchester City