News
Incident of major flooding reported on Hyde Road in Gorton after water main bursts
United Utilities have confirmed that the incident is "due to a burst water main which is icing over".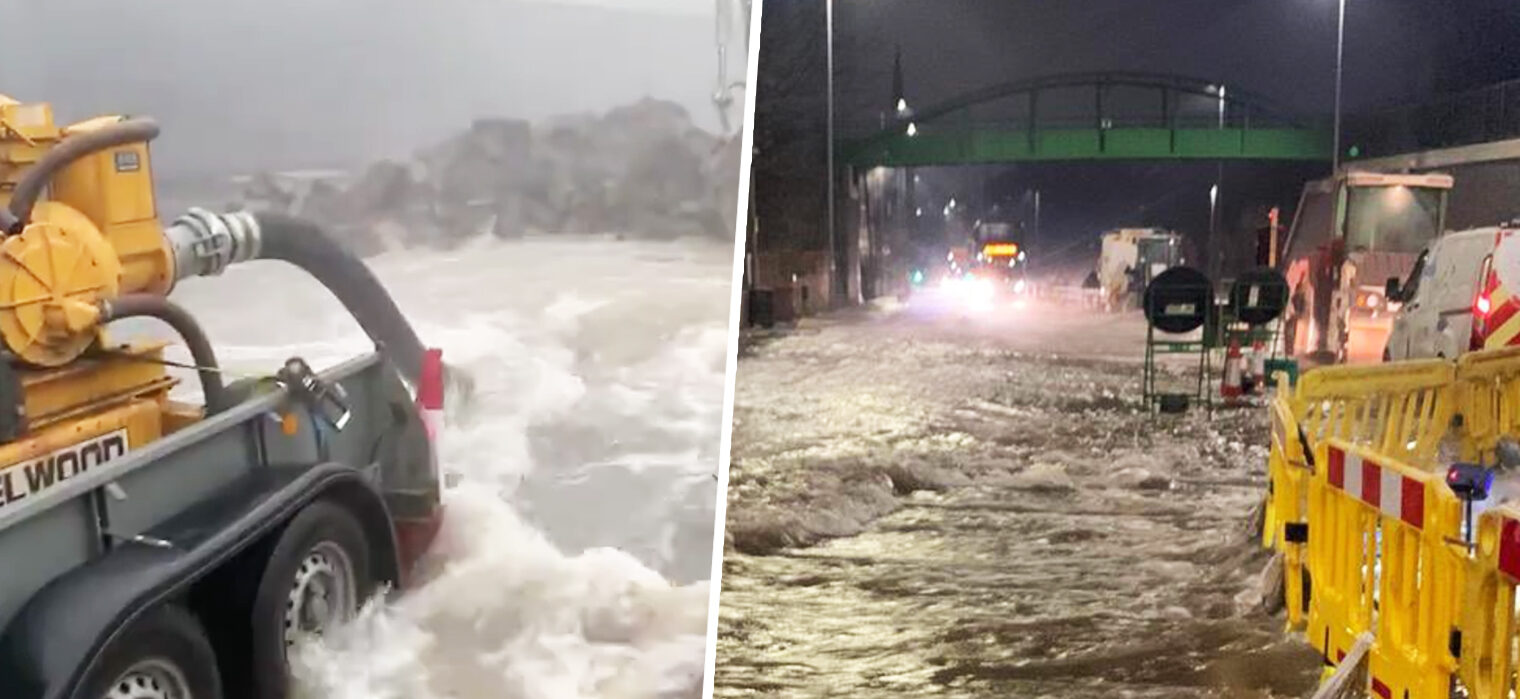 Emergency services have attended an incident of major flooding on a busy Manchester road this morning after a water main burst.
Dramatic photos and video footage shared across social media earlier today showed water gushing down Hyde Road in Gorton and the neighbouring Far Lane, and residents in the area had also reported that their water supply had been turned off following the incident.
Hyde Road has since been closed between Reddish Bridge and Thornwood Avenue to deal with the incident, and engineers and firefighters were spotted wading through the deep water.
Delays have been reported on roads in the area.
Transport for Greater Manchester tweeted about the incident and confirmed that it is "due to a burst water main which is icing over".
They said gritters were being used to get rid of the ice.
Councillor Julie Reid – Labour and Cooperative Councillor for Gorton and Abbey Hey – also took to social media this morning to alert United Utilites that "a main arterial water pipe has burst and emptied Debdale reservoir", but that thankfully "no one is injured".
United Utilities said engineers were on site to fix the issue.
Offering the latest update on the current situation, a spokesperson for United Utilities said:
A spokesperson for United Utilities said: "We are very sorry to say that a large water main burst in Hyde Road earlier today causing flooding and leaving some customers temporarily without water.
"Our engineers have been on site since the burst happened and have now successfully isolated the main.
"This should mean that water is subsiding and we can shortly start repair work [but] in the meantime, our fleet of water tankers are pumping directly into the mains at strategic points to support local supplies and get them back to normal as quickly as possible.
"Our insurance team is also on site to check whether the water has caused any localised flooding or damage to property.
"They will liaise with anyone who has been affected to make sure they get the help and support they need."
The incident also came as a number of crashes were reported on roads across the region, with icy conditions causing collisions on the M61, the M66 and Mancunian Way, and Greater Manchester Police urging drivers to "take care on the roads and only travel if you need to".
The force tweeted: "Please take care on the roads today and only travel if you need to.
"There have already been a number of collisions this morning due to adverse weather conditions across Greater Manchester.
"Thankfully no-one was seriously injured – follow @OfficialTfGM for any travel updates."