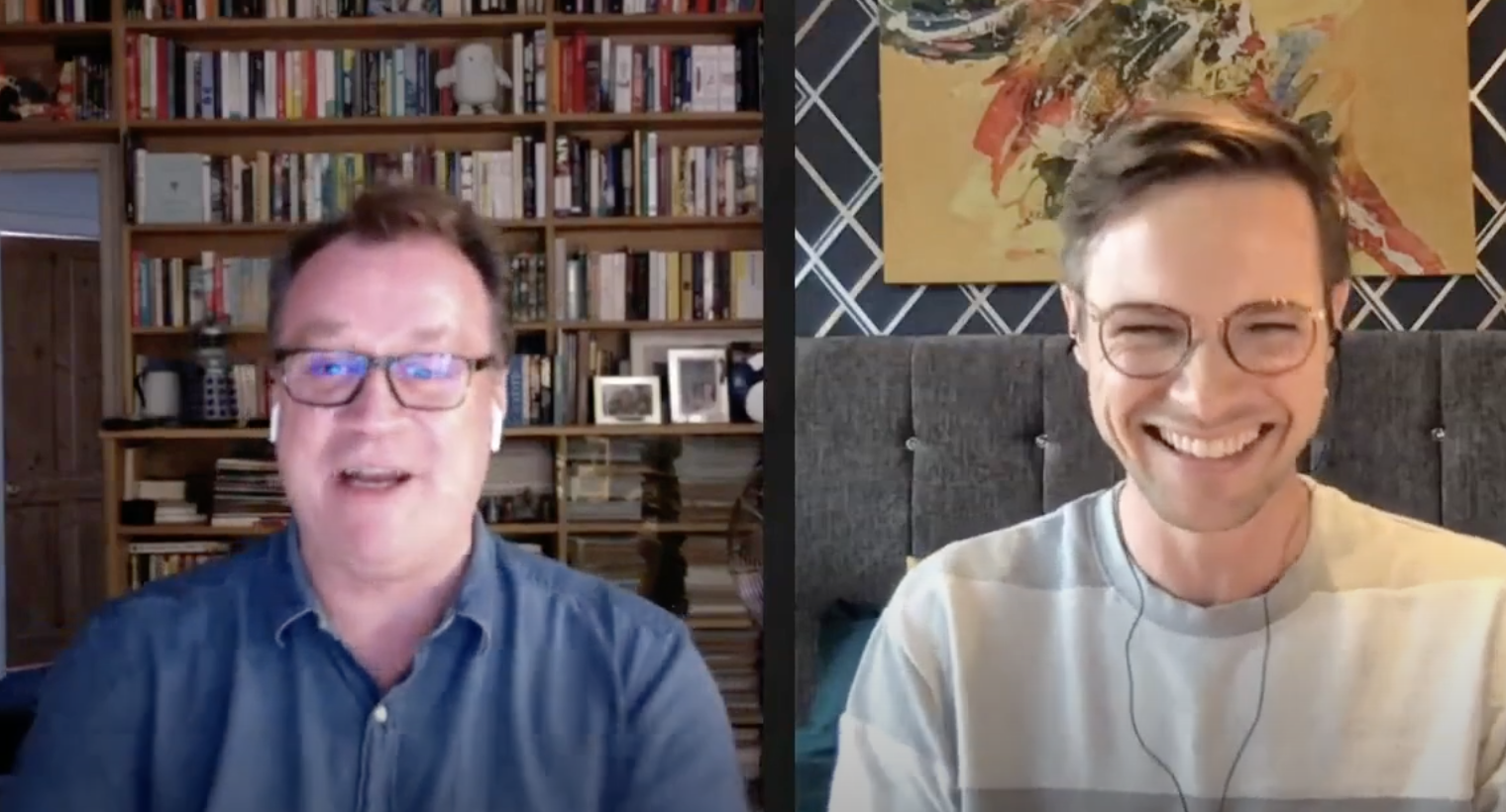 Manchester Pride has released an old interview featuring It's A Sin star Nathaniel J. Hall interviewing the show's writer Russell T. Davies as part of last year's festival.
The conversation – shot in August 2020 for Superbia Sunday – sees the duo discuss Davies' Queer as Folk series based in Manchester's Gay Village, with the writer expressing his love for the scene as a safe, gay space.
Davies also chats about Dr Who, Game Of Thrones, Harry Potter and Billie Piper during the interview – before diving into his then-upcoming series It's A Sin (which stars Nathaniel as Donald – a boyfriend of lead character Richie Tozer).
Russell's long writing career has tackled a plethora of subjects – with credits including Coronation Street, Torchwood, Cucumber, Banana and Tofu.
Some of his work has been set in Manchester including Queer as Folk – which catapulted Gay Village onto the small screen in 1999 and portrayed the rainbow-draped stretch of the city as a romantic escape.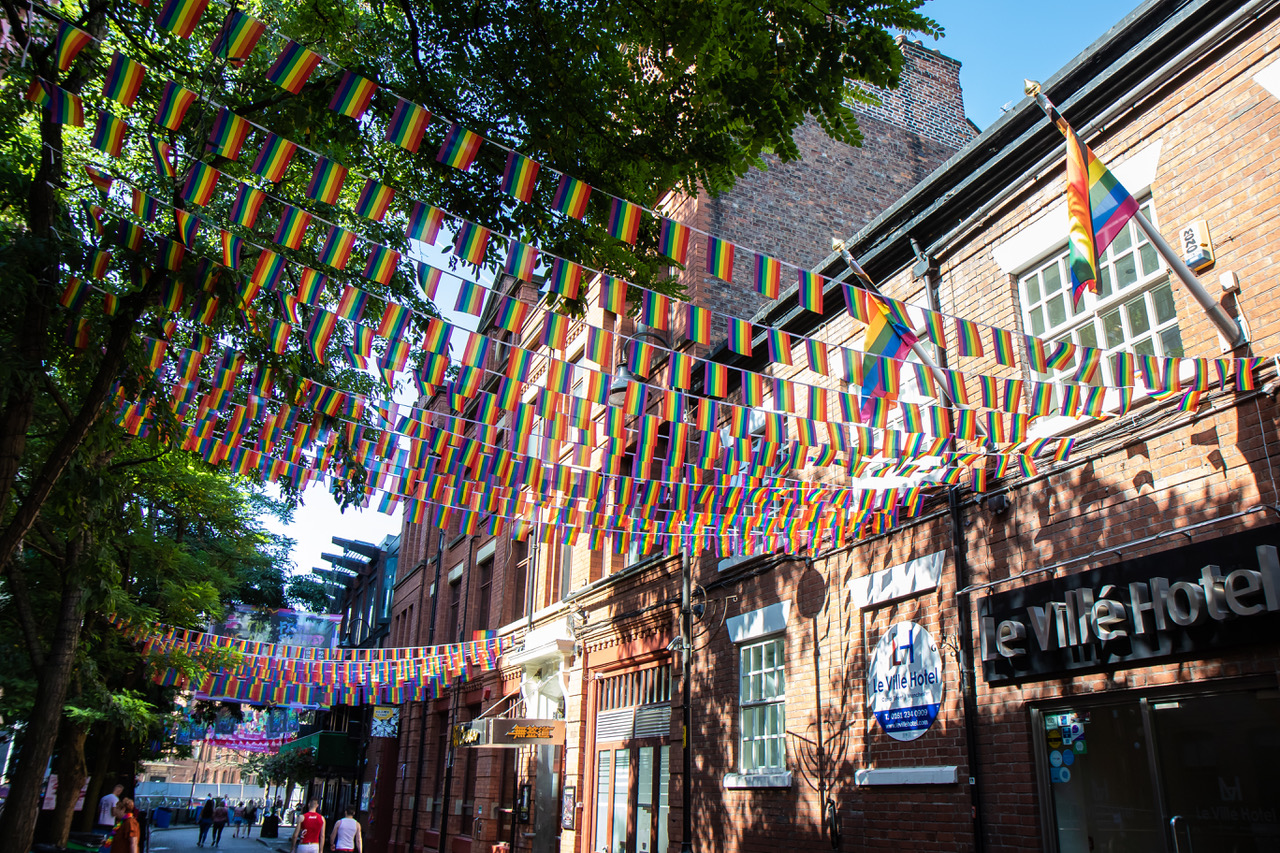 Davies says in the interview: "I didn't think it was possible to write about [Canal Street] and then I turned around and realised that I had 20 years of going out and clubbing and watching that scene.
"I had always loved going out on Canal Street, obviously but I love going out on my own.
"If I bumped into friends I used to say 'oh go away!' I would change clubs to be on my own. I realised afterwards it was like research – I used to stand at the railing of Cruz 101 and watch everyone dancing, and I'd be watching such a magical space.
"You're watching – even now today – a space that people escape to. You know, the heat and the light and the cigarette smoke and the noise, and you're just watching people dancing thinking: 'You're a bank clerk normally, you're in the closet, you can't be out to your mum and dad, you know, but you've come here and you are yourself.' 
"What a dramatic place!"
Davies says there's "true romance" to be found on Canal Street – which he calls a place of "liberation".
"You are yourself and sometimes you're not yourself you can go and be a completely different person," the writer explains.
"Sometimes you construct a self to go down there.
"I've always said I think it was a matter of time before someone would put that on screen, and a matter of time before a gay drama came along and I'm so glad it was me."
You can watch the whole conversation on YouTube here.