News
'Laughing gas' to be made illegal as government categorises nitrous oxide as class C drug
The ban will come into force before 2023 is out.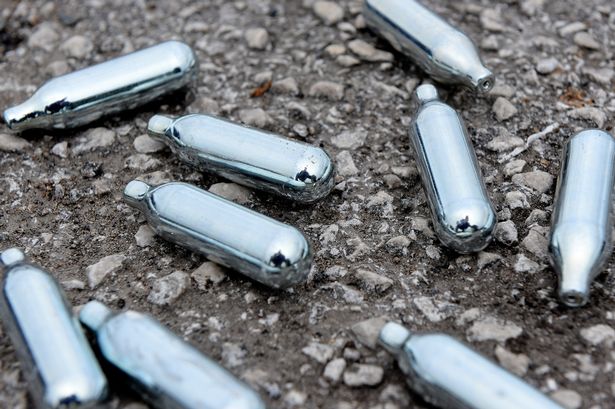 Nitrous oxide will be illegal in the UK by the end of this year, as the Government has confirmed it will be categorised as a class C drug.
Nitrous oxide – which is also known as laughing gas, 'hippie crack', balloons, and nos – is the second most-used drug among 16 to 24-year-olds in the UK, after cannabis.
If you're unfamiliar with the substance, as defined by FRANK, nitrous oxide is "a colourless gas most commonly found in pressurised metal canisters which you may have seen lying around in streets outside bars and nightclubs."
It's often consumed by "transferring the gas into a container (usually a balloon), then inhaling from the balloon", and this is because "inhaling nitrous oxide directly from the canister is very dangerous [as] the gas is under such high pressure, which can cause a spasm of the throat muscle and stop a person breathing."
The popularity of nitrous oxide is believed to be due to the fact that it's cheap and easy to get hold of, and it's while it's known to produce feelings of euphoria, relaxation, and calmness, as well as fits of giggles and laughter, it's also linked to a wide range of negative side effects.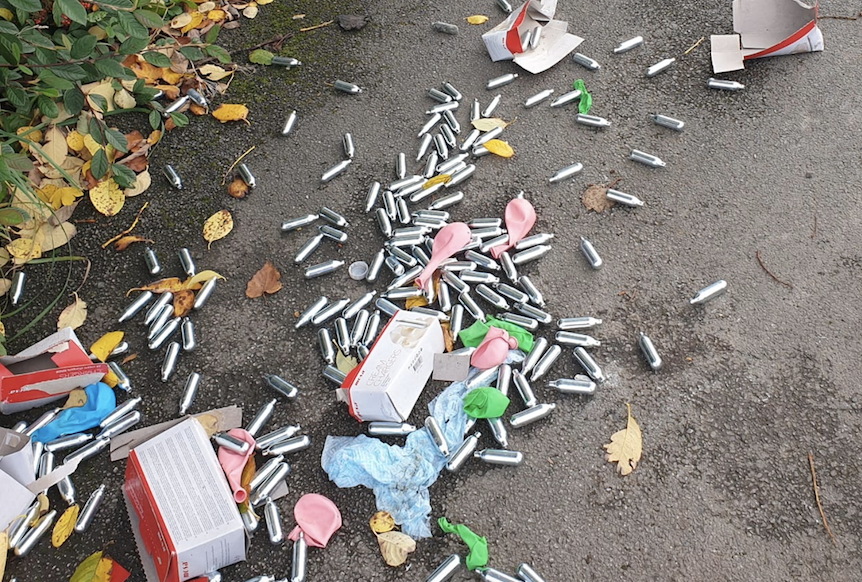 Doctors have regularly warned that prolonged usage could cause some serious health issues – and now, it seems the Government has finally listened.
The categorisation of the substance to a class C drug, in a move that's set to come into force before 2023 is out, means that users could face up to two years in prison, while sellers could see themselves spend up to 14 years behind bars.
"The British people are fed up with yobs abusing drugs in public spaces and leaving behind a disgraceful mess for others to clean up," Home Secretary Suella Braverman said in a statement as she announced the nitrous oxide classification yesterday.
"Earlier this year, the Prime Minister and I promised a zero-tolerance approach to anti-social behaviour and that is what we are delivering.
"If you are caught using 'laughing gas' as a drug, you could be hit with a hefty fine or face jail time."
Braverman says steps are already being taken to enforce the ban – which was promised as part of the Government's Anti-Social Behaviour Action Plan earlier this year – in hotspots across the UK, of which Greater Manchester is believed to be one, with the Home Secretary urging police forces to "get tougher on drug taking in the streets".
Crime and Policing Minister Chris Philp said the country "cannot allow young people to think there are no consequences to misusing drugs".
Read more:
He added: "There is no question that abusing laughing gas is dangerous to people's health, and it's paramount we take decisive action before the situation gets worse."
Featured Image – Geoff Davis (via Geograph)