News
Doctors warn of a laughing gas 'epidemic' among Britain's young people
Nitrous oxide is the second most-used drug among 16 to 24-year-olds in the UK.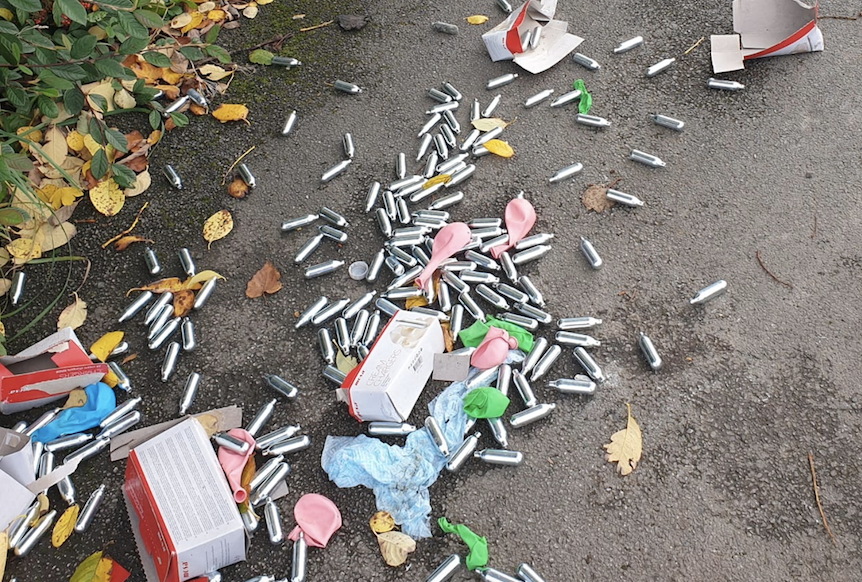 Doctors are warning that the use of laughing gas has risen to such concerning levels that it's becoming an "epidemic" among Britain's young people.
After a report in the British Medical Journal (BMJ) published in June 2020 revealed that there was "a visible mark of the increasing incidence of nitrous oxide (N2O) misuse" since the first COVID-19 lockdown began, concerns have been continually raised by medical professionals over the effects of the substance and what prolonged usage could do to the body.
Nitrous oxide – which is also known as laughing gas, "hippie crack" balloons, and nos – is now the second most-used drug among 16 to 24-year-olds in the UK, with more than half a million people in this age group in England and Wales found to have used the drug in 2019-2020.
As defined by FRANK, nitrous oxide is "a colourless gas most commonly found in pressurised metal canisters [which] you may have seen lying around in streets outside bars and nightclubs."
It's often consumed by "transferring the gas into a container (usually a balloon), then inhaling from the balloon" and this is because "inhaling nitrous oxide directly from the canister is very dangerous [as] the gas is under such high pressure, which can cause a spasm of the throat muscle and stop a person breathing."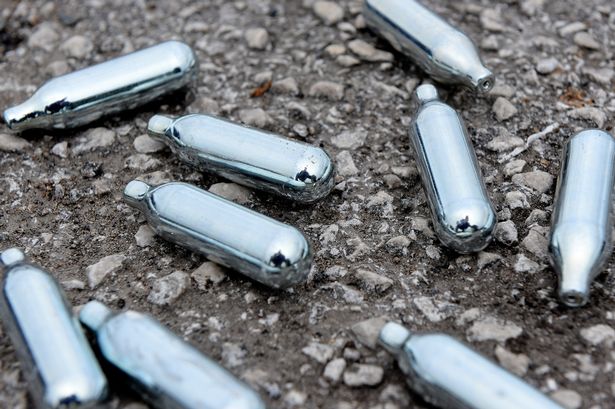 The popularity of nitrous oxide is believed to be due to the fact that it's cheap and easy to get hold of, and it's while it's known to produce feelings of euphoria, relaxation, and calmness, as well as fits of giggles and laughter, it's also linked to a wide range of negative side effects.
And now, doctors are warning that prolonged use could cause some serious health issues.
In a now-viral TikTok, Doctor David Nicholl – consultant neurologist at Queen Elizabeth Hospital in Birmingham – said he was seeing large numbers of young people coming into hospital after taking nitrous oxide, and warned that many using the substance recreationally may not be aware of the risks and that it was becoming an "epidemic".
"At the moment we are seeing an epidemic of young people being admitted to hospital off their legs because they have been taking whippets," he explained.
He adds that some patients are left with "life-changing neurological injuries".
"It's an absolute epidemic and some of these people using this will have no idea that actually they could end up not being able to walk for the rest of their life just for a bit of a laugh," Dr Nicholl concluded in the video.
Read more: Possession of laughing gas could become a criminal offence following 'concerning' rise in use
It was reported that the Home Office asked the independent Advisory Council on the Misuse of Drugs (ACMD) to analyse the harm caused by nitrous oxide last year, and was seeking advice on whether to make the possession of it a criminal offence.
There were also 36 deaths in Britain associated with laughing gas between 2001 and 2016, according to the Office for National Statistics (ONS).
Featured Image – Facebook