News
Man arrested after two police officers attacked with knife in Old Trafford
They were dealing with a different incident when they were assaulted.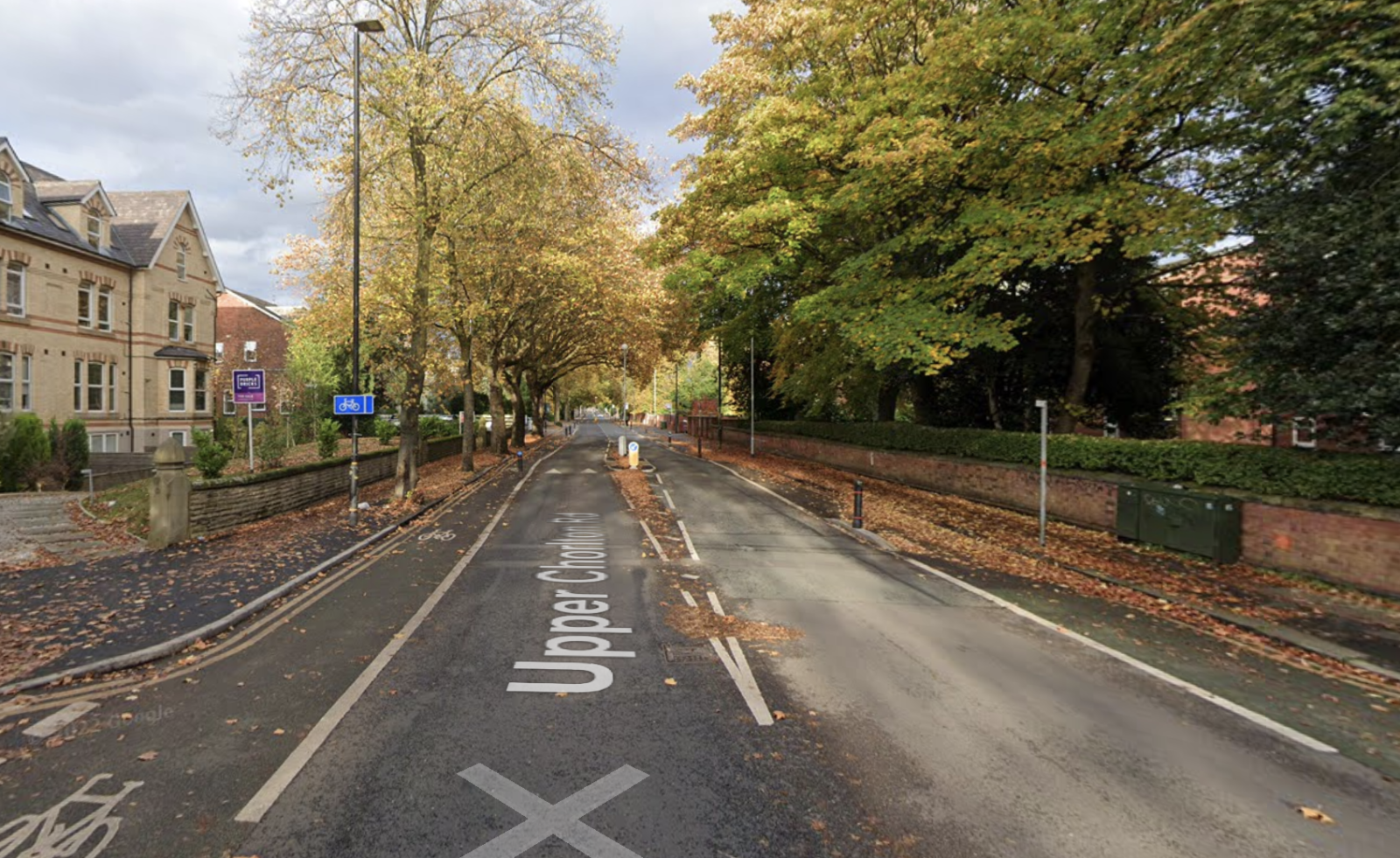 A 26-year-old male has been arrested following an attack on two GMP officers with a knife.
The officers were assaulted with a knife following a police pursuit on Wood Road in Old Trafford yesterday evening.
They were approached by a man carrying a knife while in the process of dealing with another incident, which is believed to be unrelated.
GMP had first been made aware of a moped being driven erratically at around 4pm on 26 July – the vehicle made off when they tried to stop it.
The moped was later involved in a road traffic collision near the junction of Wood Road and Upper Chorlton Road in South Manchester, in the Whalley Range and Stretford area.
And while officers were detaining the 18-year-old on suspicion of dangerous driving, another male – possibly unconnected to the collision – assaulted the police officers with a knife.
A taser was deployed to maintain the safety of all involved and the 26-year-old arrested.
He was also taken to hospital to ensure his welfare, before being taken into custody.
Superintendent Cara Charlesworth said: "This was a serious assault on two officers who were simply doing their jobs and trying to keep members of the public safe.
"Thankfully the injuries inflicted on our officers are not believed to be life-threatening or life-changing and I commend them for their bravery in bringing the incident to a swift and safe conclusion without risk to the public. One has required hospital treatment and we wish him a speedy recovery.
"I can assure you that we are treating this incident with due severity and whilst I am pleased we have a man in custody, this investigation is in its early days and we are working hard to understand the full circumstances.
"I urge anyone with information about this incident that could assist our investigation to please contact police as soon as possible. This includes if you were in the area at the time and have any footage – including mobile, CCTV or dashcam.
"Anyone with any information should contact police on 0161 856 7621 quoting incident number 2401 of 26/07/2023.
"Reports can also be made anonymously to the independent charity Crimestoppers on 0800 555 111."
Featured image: Google Maps