News
Manchester Airport warns of 'illegal' parking scams during busy summer holiday season
The airport is also taking action to "combat congestion" caused by the increased number of taxis and private hire vehicles in the area.
Manchester Airport and Manchester City Council is urging all passengers travelling throughout the busy summer holiday season to be aware of "illegal" parking scams.
The fresh warning has been issued after Greater Manchester Police (GMP) and Cheshire Constabulary joined forces back in June in an attempt to tackle "rouge" carparks and the fake firms running them by launching Operation Cicero – a multi-agency crackdown.
Operation Cicero was launched after an increase in the number of holidaymakers reporting issues relating to meet-and-greet car parks over the last six months.
Some of the reports police forces have already received this year include more than 55 incidents at the Lode Hill and Moss Lane car parks alone – with incidents raging from car thefts and criminal damage, to travellers returning home to find that their cars have been driven hundreds, even thousands, of miles away while they've been on holiday.
In April alone, around 150 people returned home to find that their car keys were missing and their vehicles were stuck in a boggy field in Styal, although officers were able to resolve matters and the cars were returned to their rightful owners.
Rogue parking firms have also previously caused problems in the Wythenshawe area too, leaving vehicles for long periods of time on residential streets, despite claiming they would be stored securely.
But, with the airport now entering what is likely to be its busiest month since 2019, those set to travel are being urged to "do their due diligence" on firms offering parking services before making a booking.
"We continue to take the issue of rogue meet and greet firms very seriously," explained Chris Woodroofe – Managing Director at Manchester Airport.
Read more: GMP and Cheshire Police join forces to crackdown on fake Manchester Airport carparks
"In addition to our own official parking, there are a number of reliable and reputable third-party providers located near the airport and we would always urge passengers to do their research before handing over their keys.
"We encourage customers to use initiatives such as Park Mark and the government-backed Buy with Confidence scheme to find a provider that has undergone a series of detailed checks and is committed to trading fairly."
The airport is also taking action to "combat congestion" caused by the increased number of taxis and private hire vehicles travelling throughout the summer.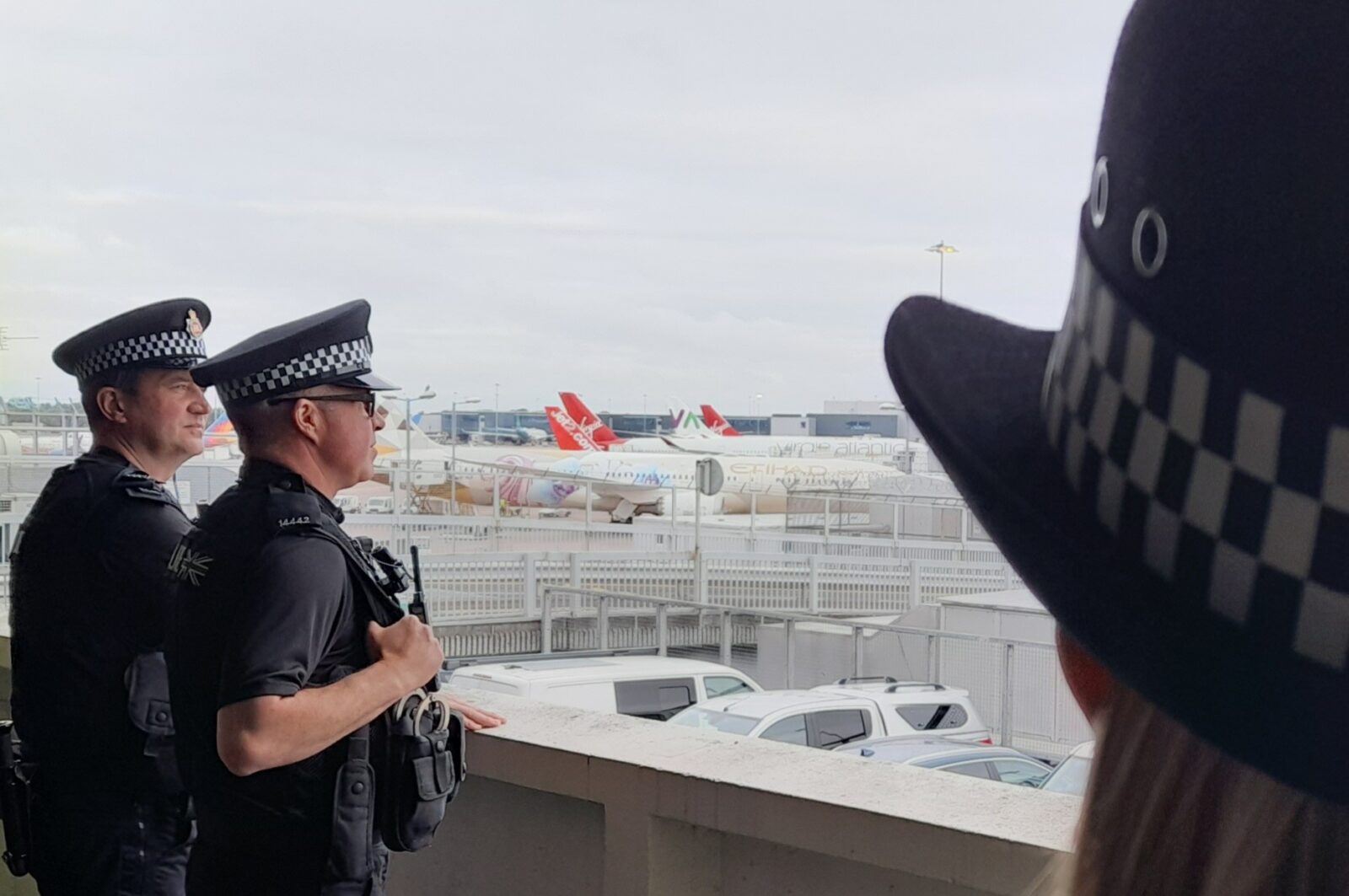 Although the airport operates a dedicated Private Hire waiting area for drivers to use in between jobs, some firms have been found to be avoiding this and parking up in neighbouring residential areas instead, so to prevent this, the airport has cut the cost of this waiting area in half to just £1 for up to three hours during the school summer holidays.
The airport says it will consider renewing the scheme over subsequent busy periods if it proves successful.
"We understand that for taxi drivers, particularly those based some distance from the airport, it makes financial sense to wait in the area for a return fare rather than to make the return journey without a passenger," Mr Woodroofe continued.
"However, when a high number of private hire vehicles wait in neighbouring residential areas, it can create congestion and increase the risk of inconsiderate or illegal parking.
Read more: 'The big issues of earlier this year are behind us' – New Manchester Airport boss speaks out
"That is why we have introduced this scheme for the summer holiday period, which we expect will alleviate pressure on street parking capacity in areas such as Wythenshawe and Woodhouse Park, by providing an affordable alternative for commercial drivers who need to remain in the area for extended periods."
Featured Image – Cheshire Police