News
'The big issues of earlier this year are behind us' – New Manchester Airport boss speaks out
"It won't be the perfect experience that I would have liked it to have been, but it will be an awful lot better than it was earlier this year."
The new boss at Manchester Airport has admitted there's no quick-fix to ongoing issues – but said things are "considerably better" than they were earlier this year.
The UK's third largest airport announced last month that Chris Woodroofe had been appointed managing director after former MD Karen Smart stepped down from the role back in early April 2022 to return to the south of England and "pursue fresh career opportunities".
And now, Mr Woodroofe has spoken out for the first time since his appointment to give an insight into the current situation at the airport.
He has broken his silence and spoken out after what has been scenes of chaos for travellers over the last few months, with long delays, unplanned flight cancellations, and queues so long that many were required to turn up hours in advance and even then still miss their flights in the most unfortunate cases.
Speaking to both BBC Breakfast and ITV Granada this past weekend, Mr Woodroofe acknowledged that customers had suffered a "poor" experience in 2022, but unfortunately admitted that peak-time queues would continue over the coming months.
He did however vow to "get passengers on their way" this summer holiday season.
Read more: Manchester Airport finally appoints new boss after weeks of travel chaos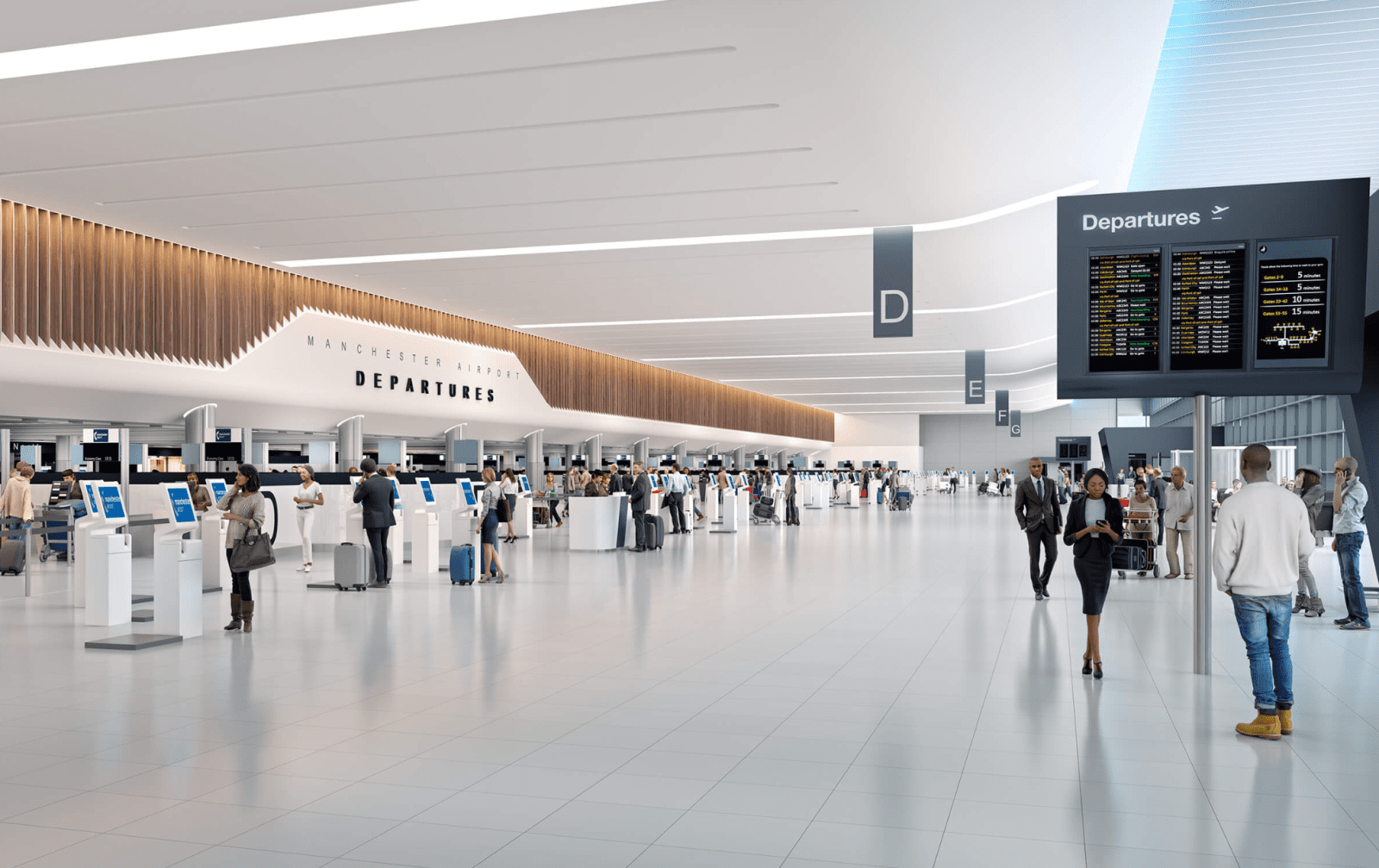 "It's not going to be as good as we want it to be, it's not going to be as good as it was in 2019 but what it will be is considerably better than it was three or four weeks ago," he told ITV Granada.
"The big issues of earlier this year are behind us.
"Are we in a position to say it's going to be like it was in 2019? No, there are still going to be difficult periods, we are still on a recruitment ramp-up and as a result security officers are going to be fairly new and they are still finding their feet but you can see the positive steps in the right direction."
He added that the airport was "looking to rebuild", and told BBC Breakfast that it would aim to return to the standards seen in 2019 by the autumn.
Mr Woodroofe did however say that, despite these admissions, the vast majority of passengers travelling through the airport this summer are going to have a "reasonable experience", but reiterated that people should still turn up no earlier than and no later than three hours ahead of their scheduled flight.
Read more: Manchester Airport tells travellers to 'take time' – but says hundreds of new staff are on the way
Chris Woodroofe – who is originally from Widnes – was previously the chief operating officer at London Gatwick Airport from 2016-2020, where he most-notably oversaw "a major programme of operational improvements" at the airport.
He held a number of senior roles there prior to that, including in customer service, security, and engineering.
Mr Woodroofe officially started in his new role at Manchester Airport on 15 June.
Since taking on his new role, Mr Woodroofe said his priority is to get people on holiday without having lots of cancellations, adding: "I'm sure we've all done what we can to line ourselves up to get everyone on their way.
"It won't be the perfect experience that I would have liked it to have been, but it will be an awful lot better than it was earlier this year."
Featured Image – ITV Granada