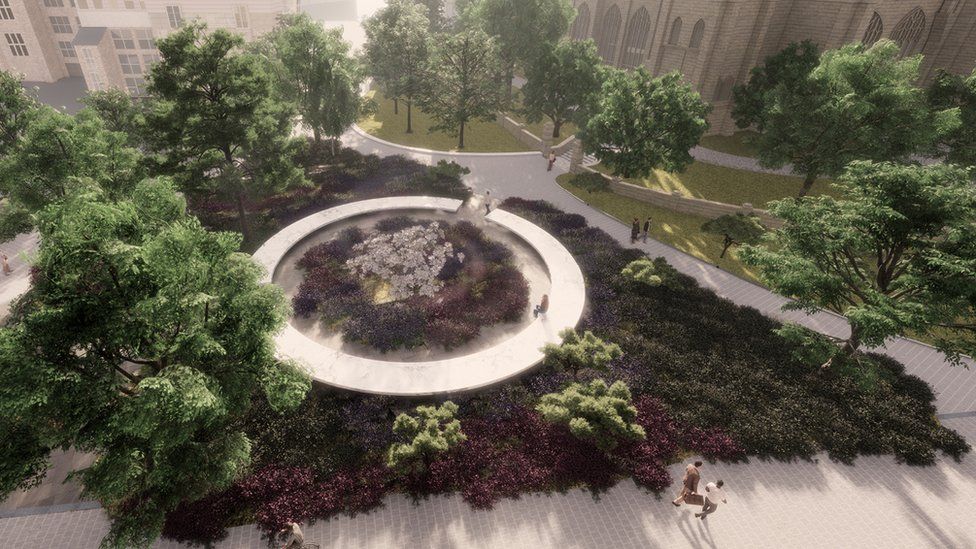 A permanent memorial for the victims of the Manchester Arena bombing has been given the go-ahead.
The Glade of Light garden will include a stone halo centrepiece engraved with the names of the 22 people who lost their lives in May 2017.
Personalised memory capsules – containing items provided by loved ones – will be stored within the centrepiece.
The memorial will be situated next to Manchester Cathedral in Medieval Quarter – close by to where the attack occurred.
A planning application for the gardens was submitted in September and has now officially received approval.
Construction will begin in March.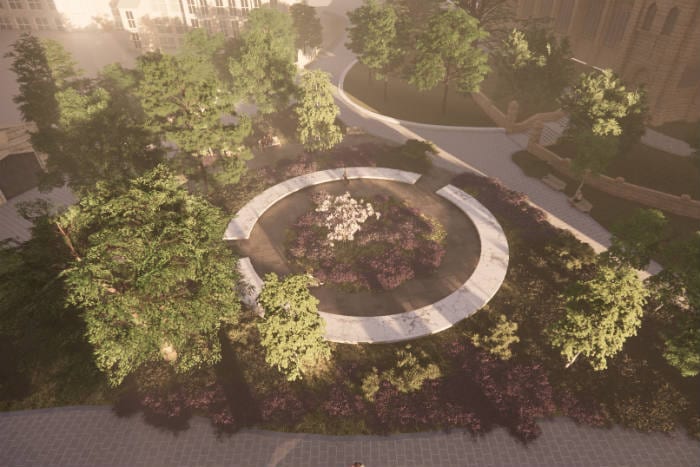 The original plans called the Glade of Light 'a tranquil garden space' – with a planting scheme built to reflect the changing seasons.
Sir Richard Leese, leader of Manchester City Council, said the memorial would be a "beautiful tribute".
"The Glade of Light will become part of the fabric of our city, a calm and peaceful place which will blend seamlessly with the regeneration of the wider Medieval Quarter in which it sits," said Mr Leese.
"Their memories will endure and Manchester will never forget them."
Joanne Roney OBE, Chief Executive of Manchester City Council, added that "great care" had gone into the plans to deliver "something moving and appropriate."
A public inquiry into the Manchester Arena attacks began in September – designed to investigate the circumstances surrounding the moments leading up to Salman Abedi's attack.