News
Manchester Food and Drink Festival announces 25th-anniversary event
The festival will be bringing back some of its original traders in celebration of 25 years on the city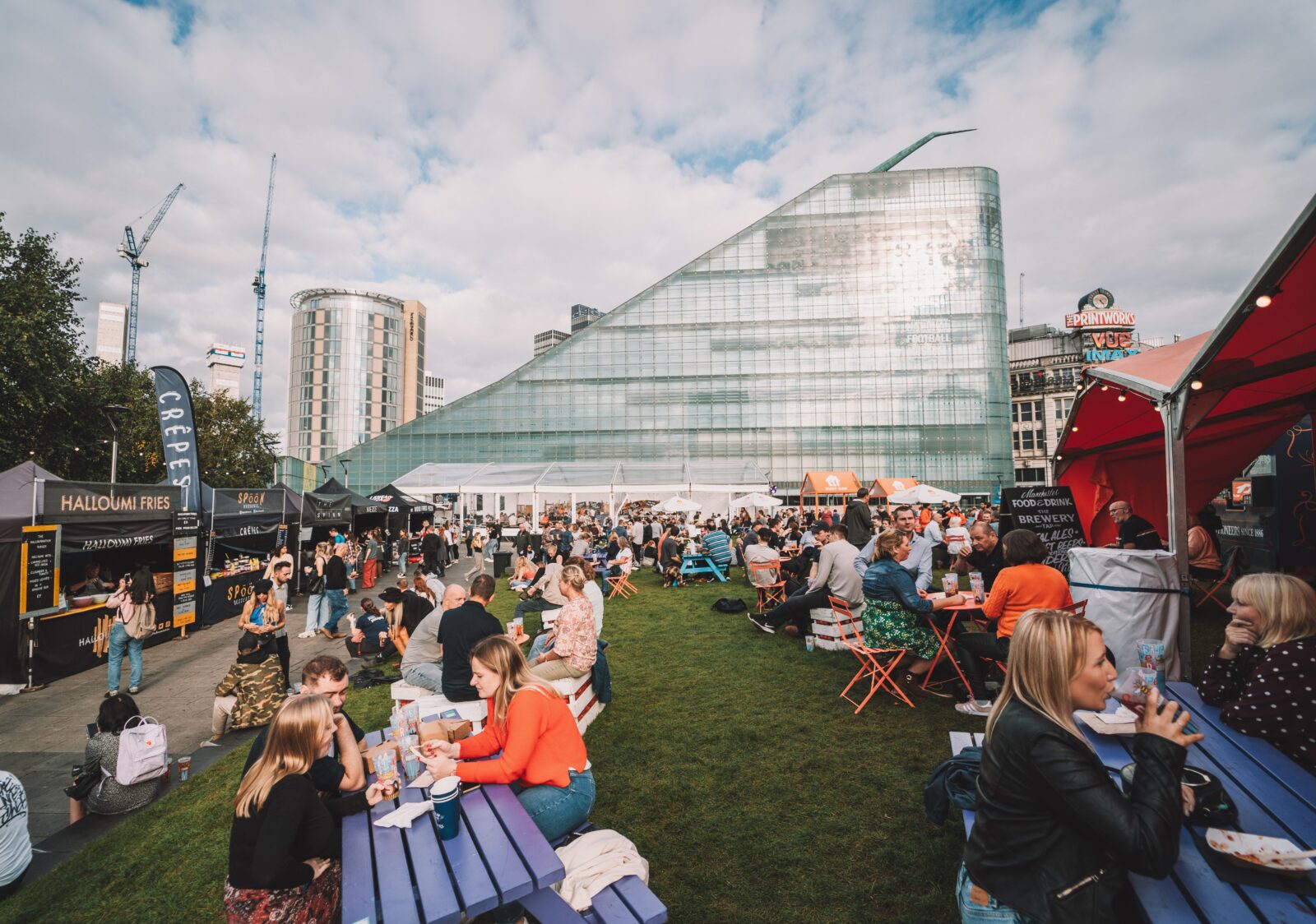 Manchester Food and Drink Festival will return to its home at Cathedral Gardens this September, marking 25 years in the city with some extra special events.
As part of its anniversary celebrations, the festival will bring back some of the most popular chefs and events to have taken place over the decades – including appearances from restaurants involved in its very first event.
Returning to the city from 15 – 25 September, as well as taking us on something of a nostalgia trip, this year's festival promises to bring together some of the most exciting new food talent in the region through its various street food pop-ups, banquet dinners and fringe events.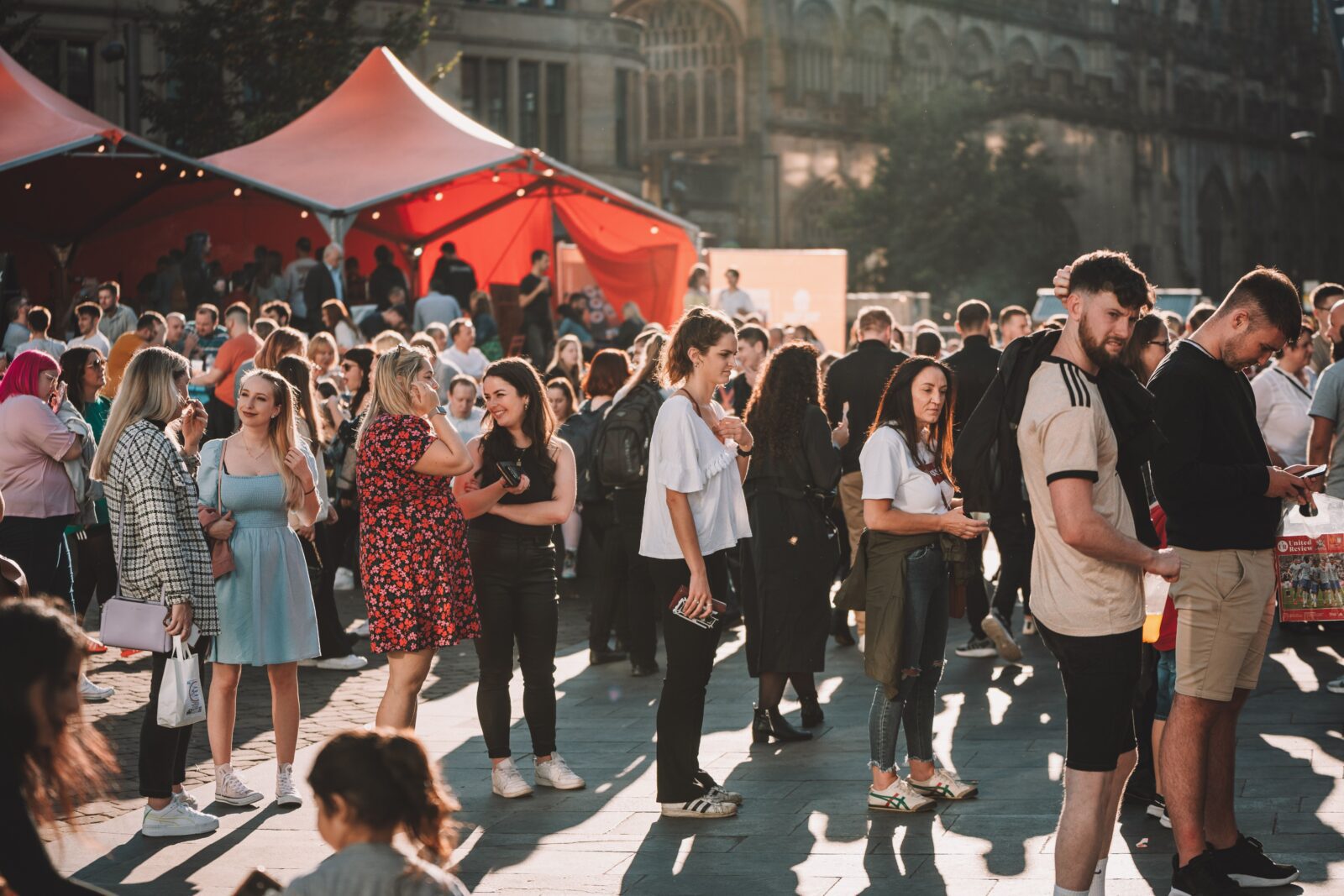 The 25th-anniversary events will also put a big focus on sustainability, with the free-to-access Festival Hub going completely plastic-free this year with dedicated panel talks, as well as zero waste and budget cooking classes.
Read more: Inside Blinker, the new Manchester bar with a dedicated martini menu
As ever, those heading down to the pop-up food and drink village will find a huge beer bar, wine and gin bar, alongside a raft of street food traders, live music and an artisan food market.
Elsewhere, there'll be some special banquets taking place throughout the week as well as masterclasses from some of the region's leading chefs.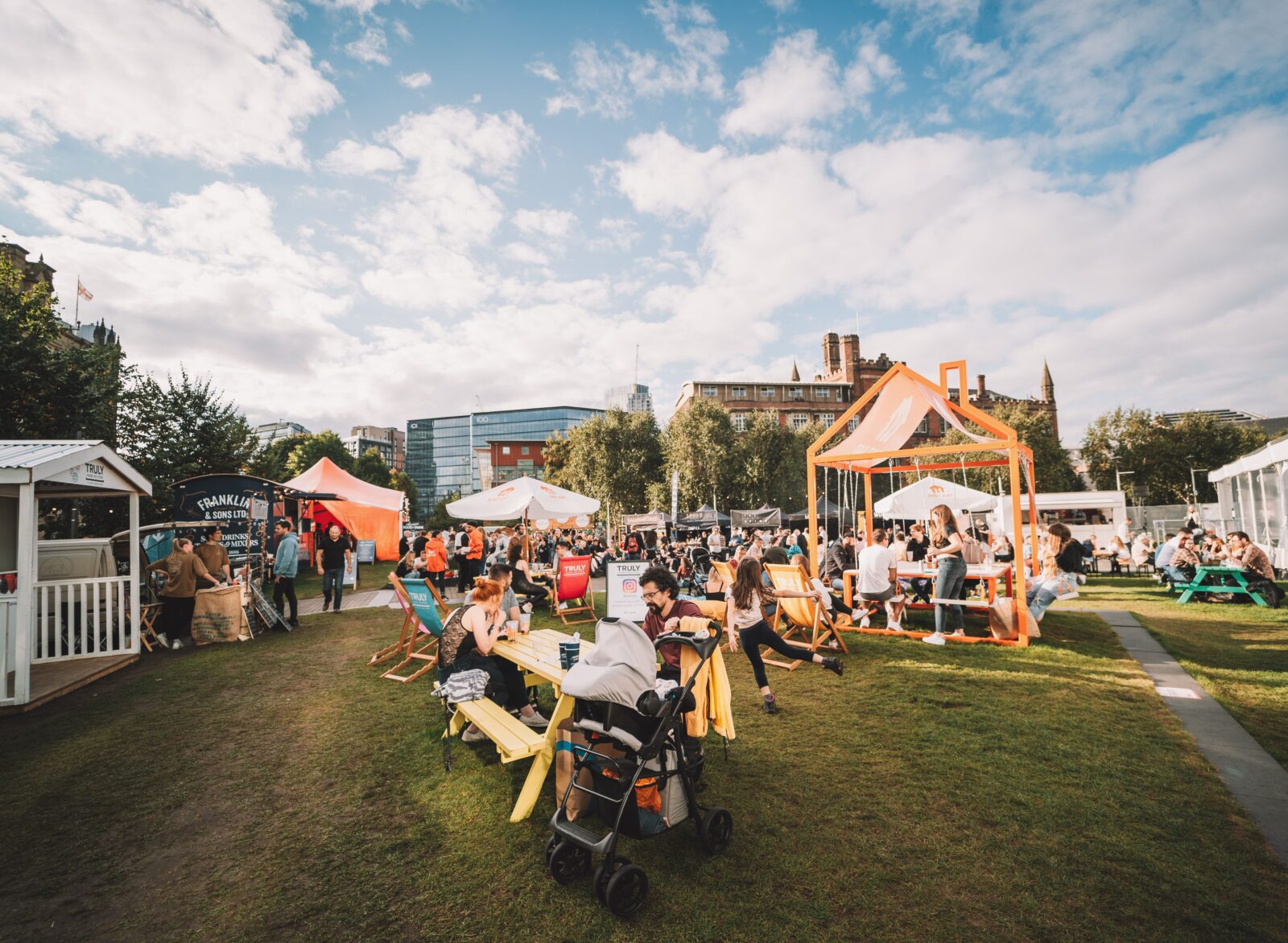 Speaking on the 25 anniversary, festival founder Phil Jones said: "We're proud and excited to be presenting the 25th Anniversary Manchester Food and Drink Festival. I can honestly say when we started the Festival 25 years ago we could never have imagined what was to come for the city or the event itself.

"This year's Festival will be about celebrating that progress and looking ahead too… From restaurants who took part in the very first MFDF to some of the hottest new talent, it's going to be a superb festival for everyone"
Read more: Sale pastry chef Jefferey Koo to compete on Bake Off: The Professionals
The festival is now looking for restaurants, bars, chefs, makers and bakers to take part in the 25th-anniversary celebrations. Anyone who would like to get involved is encouraged to email the team here.
Feature image – Supplied