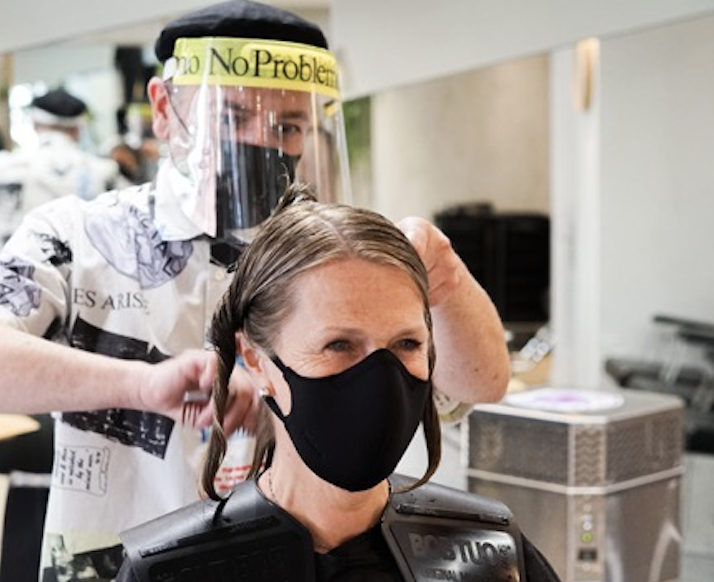 A Northern Quarter salon has become the first in the entire country to install a revolutionary Far UV filter air disinfection system that kills COVID-19.
Award-winning Reuben Wood Salon, which has stood on High Street for 16 years, has added the filtration system to offer greater protection for its customers – meaning they can now come in for a cut with complete confidence.
The Hepacart Germ Buster 5000, which has been labelled a "game-changer in infection control", uses state-of-the-art Far-UV light technology from America; the kind typically found in U.S hospital operating theatres.
Reuben's entrepreneur brother Jordan brought the filter system to the domestic market – and his sibling has since become the first to harness the tech for his busy salon.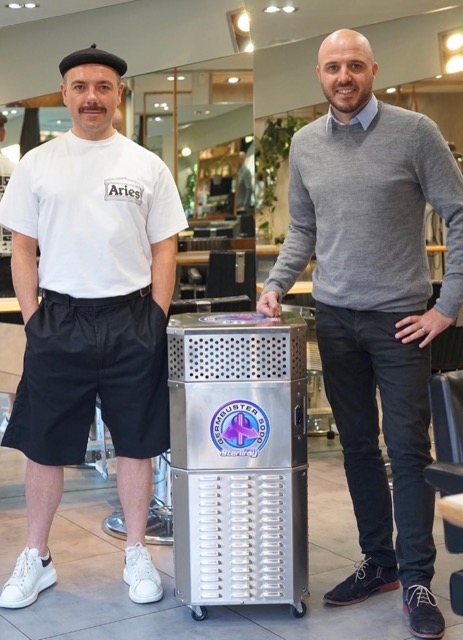 Salon partner Karl Collins said: "When the government confirmed that salons could re-open, Reuben and I thoroughly read the official guidelines and all the up-to-date information from the British Hair Federation.
"Although we were confident about reopening our business, we were also looking for other ideas to keep our ten stylists and our clients as protected as possible.
"Reuben knew his brother was working on Far-UV technology but we weren't sure if it was the kind of equipment you could have in a hair salon. We had wrongly assumed it would be a huge piece of laboratory style equipment that would be installed in the ceiling of a hospital but that just isn't the case. This kit isn't invasive, not as expensive as you might think, and can be fitted anywhere.
After realising the benefits of the kit, Karl called the addition "a no-brainer".
"The response from our clients and staff has been amazing, it seems to reassure them that we have taken their wellbeing into consideration," he said.
"Reuben and I just wanted to do all we could to keep everybody who comes into our space, safe.
"With all the team using full PPE, and clients wearing face masks, the Germbuster gives everyone who comes into the salon extra peace of mind."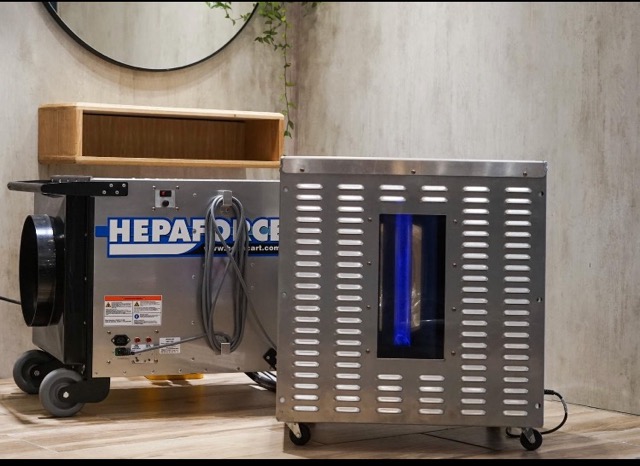 Far-UV light has been proven to destroy coronaviruses, SARS, MRSA, influenza, tuberculosis, measles, bacteria and pathogens.
Whilst typical UVC light has previously been used as a means of disinfecting hospital wards and operating theatres for decade, these lamps operate at a harmful wavelength that can cause damage to the skin – meaning they can only be used in empty areas.
Far-UVC lamps, however, emit shorter wavelengths – safely absorbed by proteins in the skin.
One of Reuben's regular clients Debra Williams – a nurse who works in operating theatres at Manchester Royal Infirmary – said the tech made her feel comfortable and safe when she went for her much-anticipated post-lockdown cut and colour.
She said: "I have never seen or heard of this kind of technology before. I didn't know what the silver box was in the salon, but when the science behind it was explained to me, I was so impressed.
"Knowing that Reuben and Karl have gone that bit further and invested in this groundbreaking technology for their salon makes me feel very comfortable that this effort has been made to make me and their staff a lot safer from infections.
"After leaving the salon I went home and researched Far-UV cleaning light technology. I know it's very new, and would make such a difference if it was in every hospital, as it would help so much in the fight against coronavirus and other killer infections."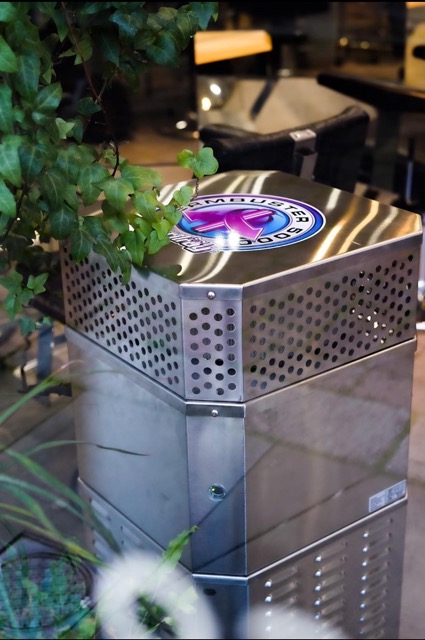 Jordan, explains: "There is no other company in the UK doing Far-UV light disinfection yet and Reuben's salon is certainly the first salon in the UK, and possibly Europe, to use Far UV infection control technology.
 "I was blown away when I discovered the Hepacart technology in America, knowing how many health associated infections there are each year in the NHS, costing an estimated 1.2 billion and countless lives.
"It didn't surprise me when I compared the methods used currently in the NHS, to the Hepacart technology available in America. Over the last six months Hepacart has been deployed in some of the major NHS hospitals the UK taking the standard of infection control for estate managers to another level.
"I knew this equipment would be perfect for them as the Germbuster makes the air cleaner for everyone in the room, so there's significantly less risk of infection."