News
Manchester reacts as new £19bn Elizabeth Line unveiled in London
It appears that the coverage of the new £19bn Elizabeth line is not going down well here in Manchester.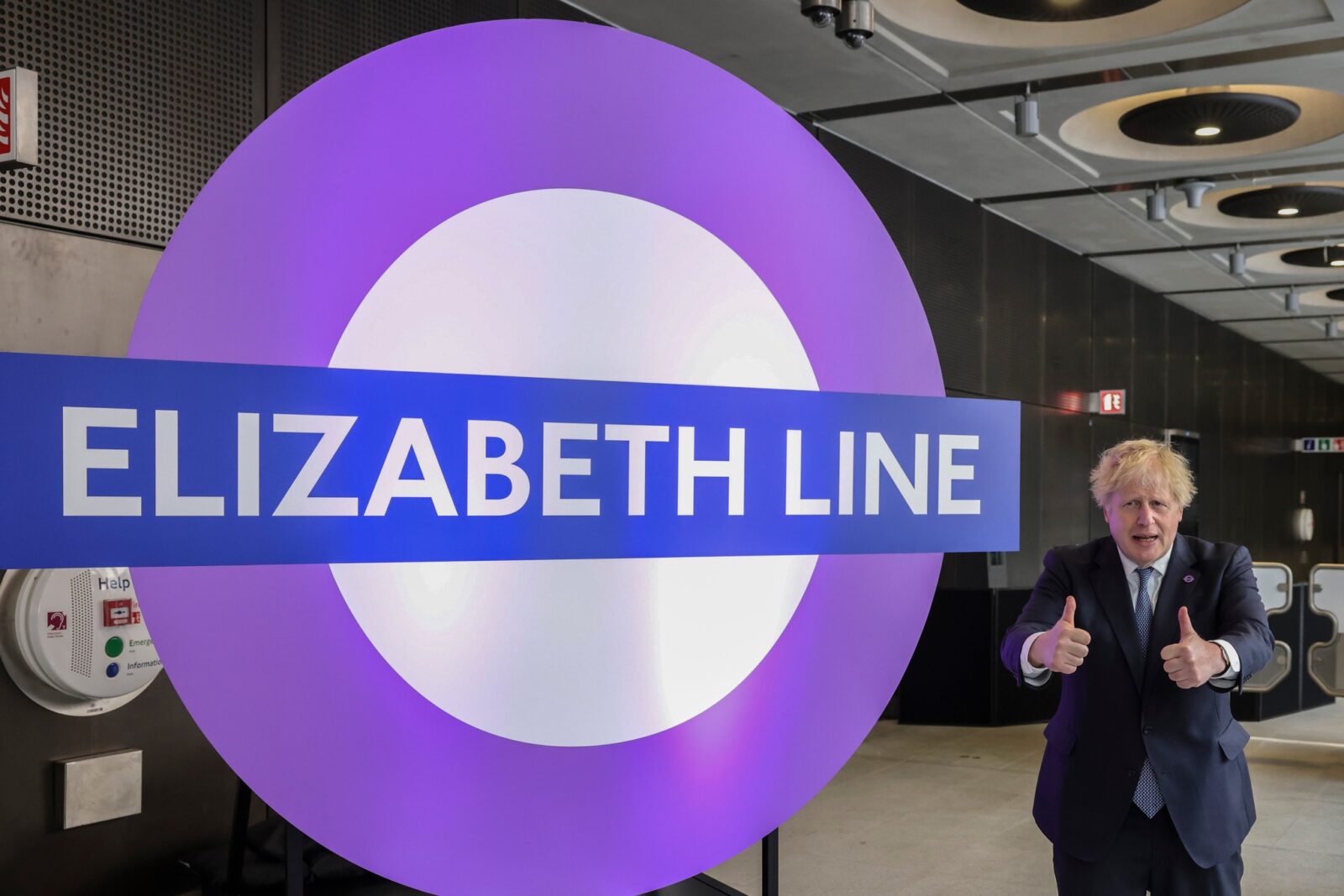 This morning, a new £19bn Crossrail line has been unveiled in London as the capital gears up to celebrate the Queen's Jubilee.
Four years late, £4bn over budget and still not completely finished, whilst the new Elizabeth Line is undoubtedly a welcome new arrival in the capital, the aplomb with which it has been announced has left a sour taste in some northerner's mouths.
Amidst the rejection of plans for an underground here in Manchester and a series of derailed promises regarding the scrapped Eastern HS2 leg, which planned to connect the East Midlands with Leeds; whilst the capital hails its new 'cathedral-like' stations and the 'longest trains ever seen' in London, some northerners are feeling decidedly ticked off.
As the new Elizabeth Line was unveiled in London this morning, the Prime Minister tweeted that "it's not just Londoners that will reap the rewards, but the whole country".
The new Crossrail Line in the capital sees more than 70 miles of train lines and 10 new stations open, spanning London and the South East from Reading to Heathrow.
The new 205-metre-long trains can each carry up to 1,500 passengers and will run every five minutes to start with, cutting the journey time for Londoners crossing the capital in half.
The project has already created 42km of new tunnels under central London, with the Prime Minister revealing last week that he already has a second £30bn London Crossrail 2 project in his sights.
However, whilst Londoners will be enjoying better connectivity than ever across the city over the Jubilee Bank Holiday weekend, here in the north of England it has just been announced that train services in and around Manchester will be 'severely disrupted'.
Read more: Manchester trains replaced with buses over Jubilee Bank Holiday weekend
Network Rail will complete a 'major signalling overhaul' in Manchester over the Jubilee weekend, seeing a large number of Manchester trains replaced by buses in order to help our trains 'run on time'.
As part of these upgrades, a 132-year-old signal box near Philips Park will be removed. Network Rail will also replace nearly 4km of track and secure over 2.8km of overhead wires.
As a result, passengers travelling between Leeds, Liverpool Lime Street, Manchester Victoria, and Stalybridge over the weekend will likely suffer delays as services are re-directed and/or replaced with buses.
The 'colossal upgrade' to Northern rail is part of another delayed project, initially forecast to be completed in 2018.
A part of the Transpennine Route Upgrade, it was originally part of George Osborne's Northern Powerhouse Rail pledge, which also featured plans to upgrade Manchester's Piccadilly and Oxford Road stations
Once labelled a 'priority' by the Prime Minister, this original Northern Powerhouse Rail line was envisioned as a 40-mile, high-speed route that would connect east to west between Manchester and Leeds via Bradford.
It would have enabled more hourly trains to run between northern cities and allowed for shorter journeys on almost every important route, but the £36bn plan was ultimately rejected by Westminster for being too costly.
Here in Manchester, rail passengers have become quite used to travelling on cramped, overcrowded trains with reduced timetables – but it appears that the coverage of the new £19bn Elizabeth line is not going down well on social media today.
Taking to Twitter, Mancs have not held back on voicing their opinions, with one person tweeting: "So excited for the Elizabeth line to improve Manchester! It's what we've all been waiting for up here."
Another said: "How is this good news for the 'entire country'? Good news for London yes, but is the Elizabeth Line going to mean a more frequent service between Lancaster and Barrow? Or more carriages on trains down to Manchester? Or more affordable rail fares nationwide?"
A third added: "£9,000,000,000 for the Elizabeth line while the quickest train between Leeds and Manchester is still 53 mins to do 47 miles. Northern powerhouse plans scrapped. Disgrace."
A fourth said: "So the Elizabeth line opens 3years 6 months late at a cost of 18.8 billion but meanwhile in the north we can't half a major route built between Sheffield and Manchester still??? Talk about levelling up."
Another added: "New Elizabeth line is 100km. If you put a pin in central Leeds and drew a 100km radius, you could reach as far as Liverpool, Manchester, Lincoln and all coastal towns in the north east and west. WHY does London need a an inch of dazzling new infrastructure?"
Whilst a further person commented: "Nice to see the London based, The Queen Elizabeth line, which has cost the UK taxpayer £20billion is making national news. I look forward to using the service from the north where a trip to London costs £140 return or a trip to Manchester takes longer today than in 1965…"
The Department For Transport said in a statement: "We continue working towards delivering a rail network that is cleaner, greener and fairer to taxpayers, while boosting opportunity right across the country.
"Our work to date has seen 800 miles of electrification in just four years and the largest ever single investment with the £96bn Integrated Rail Plan. This will deliver improvements to the Midlands Main Line, as well as the completion of the Transpennine Route Upgrade."
Feature image – Boris Johnson / Facebook