News
Manchester restaurant Dishoom scribbles calories off menu at customer's request
The restaurant has now said it will be making a calorie-free menu available for customers going forward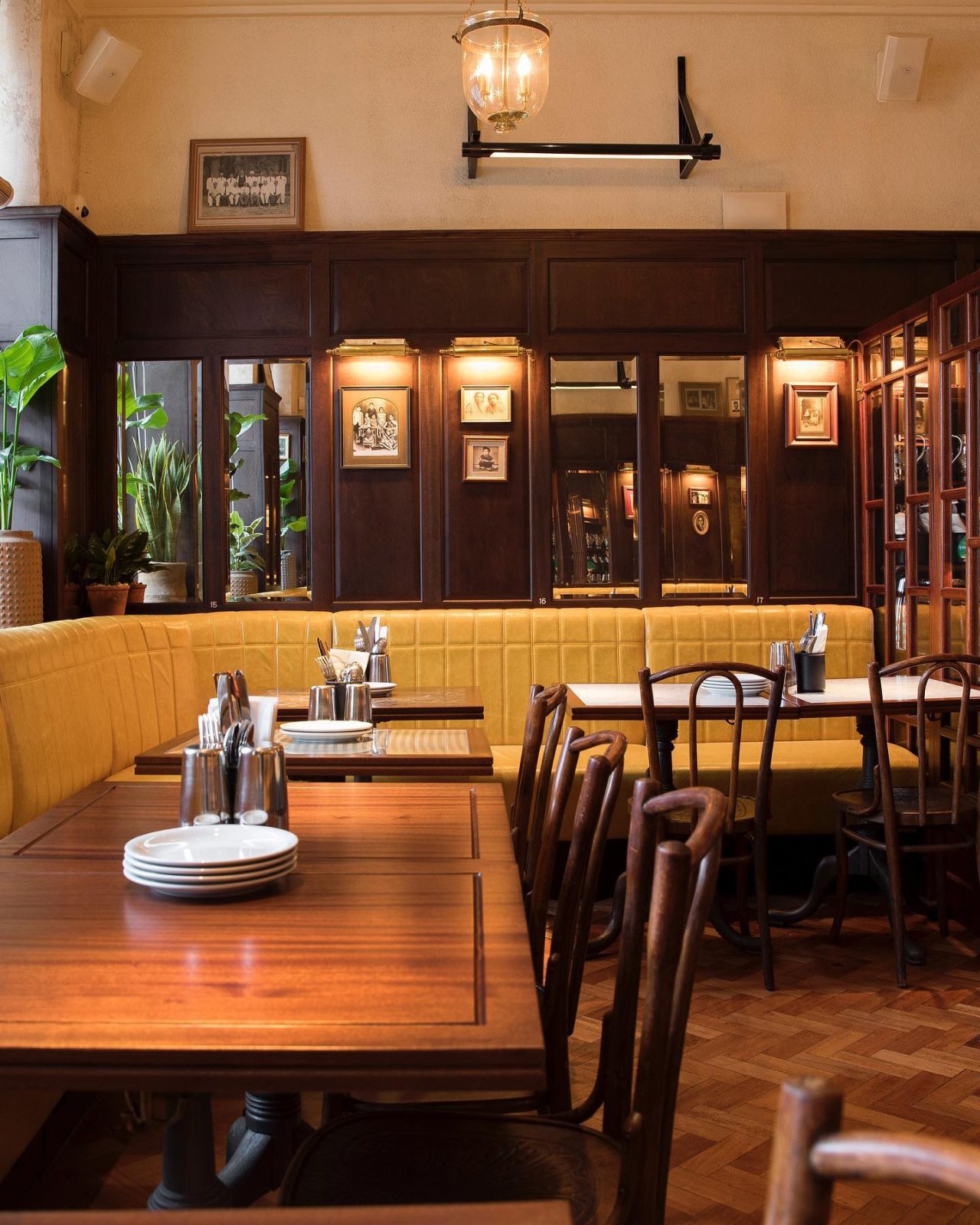 Manchester restaurant Dishoom has been praised online after one of its servers scribbled the calorie counts off its menu at a customer's request.
Calorie labelling on menus became a legal requirement for restaurant groups employing over 250 staff in the UK earlier this month, but the move has already been widely criticised by eating disorder charities, restauranteurs, chefs and food critics.
Visiting Dishoom's popular Manchester restaurant over the weekend, English teacher Sophie Bartlett asked the staff for a menu without the calories listed next to every dish but was told that they didn't have one – so one of her servers took a pen and scribbled them all off for her instead.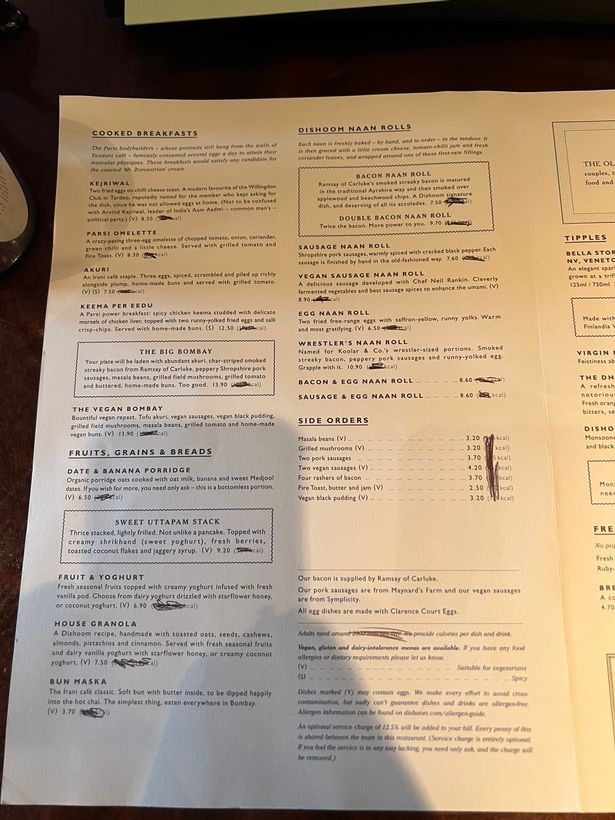 Sharing an image of the menu alongside her experience in the restaurant to Twitter, Sophie praised Dishoom and her server Georgia, writing: "Massive kudos to @Dishoom Manchester – I asked for a menu without calories but they didn't have one so one of the staff (Georgia) took a menu and scribbled out all the calories for me."
The restaurant has since replied to Sophie to say that it will be adding a calorie free menu option, available on request, at all of its sites 'very soon'.
The tweet from Dishoom in reply said: "Hi Sophie, I'm glad to hear our Manchester team was able to help. We will be having an option of a calorie free menu, if requested, very soon in all our cafes."
Speaking to the Manchester Evening News yesterday, Sophie described the government's new calorie labelling legislation as a 'lazy' response to promoting health and wellness in the UK.
She said: "I know some restaurants have calorie-free menus available upon request already, I visited three restaurants over the weekend at the servers at each of them said they disagreed with the policy – one of the servers ever offered to handwrite out the entire menu for me.
"I think this is a lazy, cheap and easy solution to the 'obesity problem' that has allegedly cropped up since Covid. This has been done in the US and hasn't worked. There is also SO much more to nutrition than calorie intake.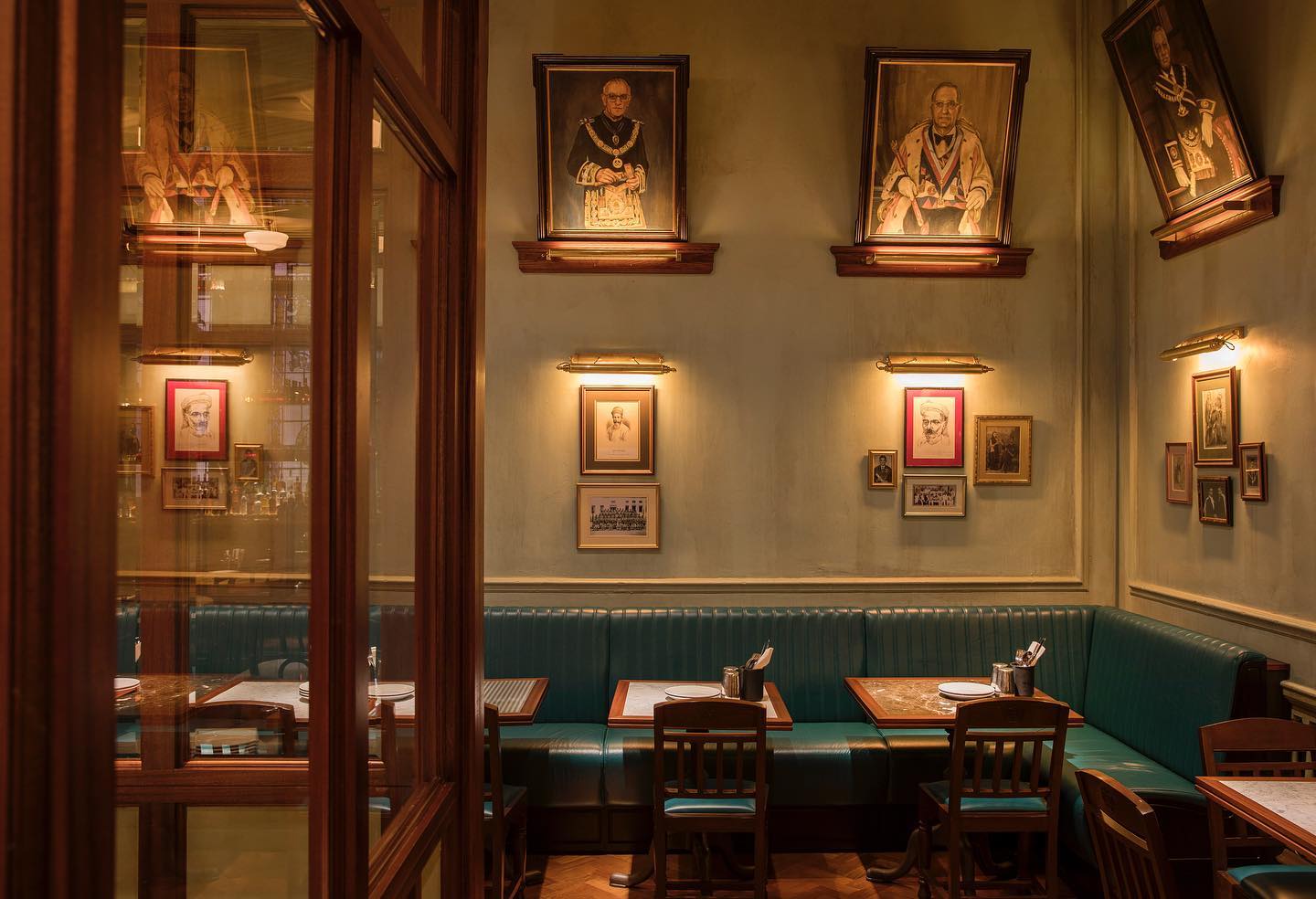 "I fear it will create such a negative relationship with food with people – particularly women. I think there should at least be the option of a calorie free menu – and to have it offered, not just upon request."
Sophie's original tweet has since been liked over 16,000 times with hundreds piling into the comments to give their thoughts on the new calorie-listed menus.
One person wrote in reply, "This is great, a calorie listed menu should be available to those who want it rather than forced on everyone."
A third wrote, "Jumping in to answer this. 🙂 For people with a history of eating disorders, seeing calories on a menu can spark intense anxiety and inhibit their recovery (Or potentially stop them eating anything which is heartbreaking to witness)"
Another said, "I wish I could remember the exact numbers for you but children are like 200% more likely to develop an eating disorder than diabetes. Our societies obsession with diets and weight is causing a lot of problems for our kids. :("
Read more: 'Until I'm forced to do it, I wouldn't' says Simon Wood as calorie counts added to UK menus
However, some users appeared to be in support of the calorie labelling system and defended the new calorie labelling system.
The Department of Health and Social Care has said that obesity is one of the biggest health issues being faced in the UK today, and claims that food labelling plays an important role in helping people to make healthier choices.
A spokesperson added people were 'used to seeing nutritional information on products sold in supermarkets' and that the governments' policy has been informed by extensive research conducted with mental health charities and experts.
Feature image – Dishoom