News
Manchester United star Antony accused of domestic violence by ex-girlfriend
She alleged four different instances of abuse.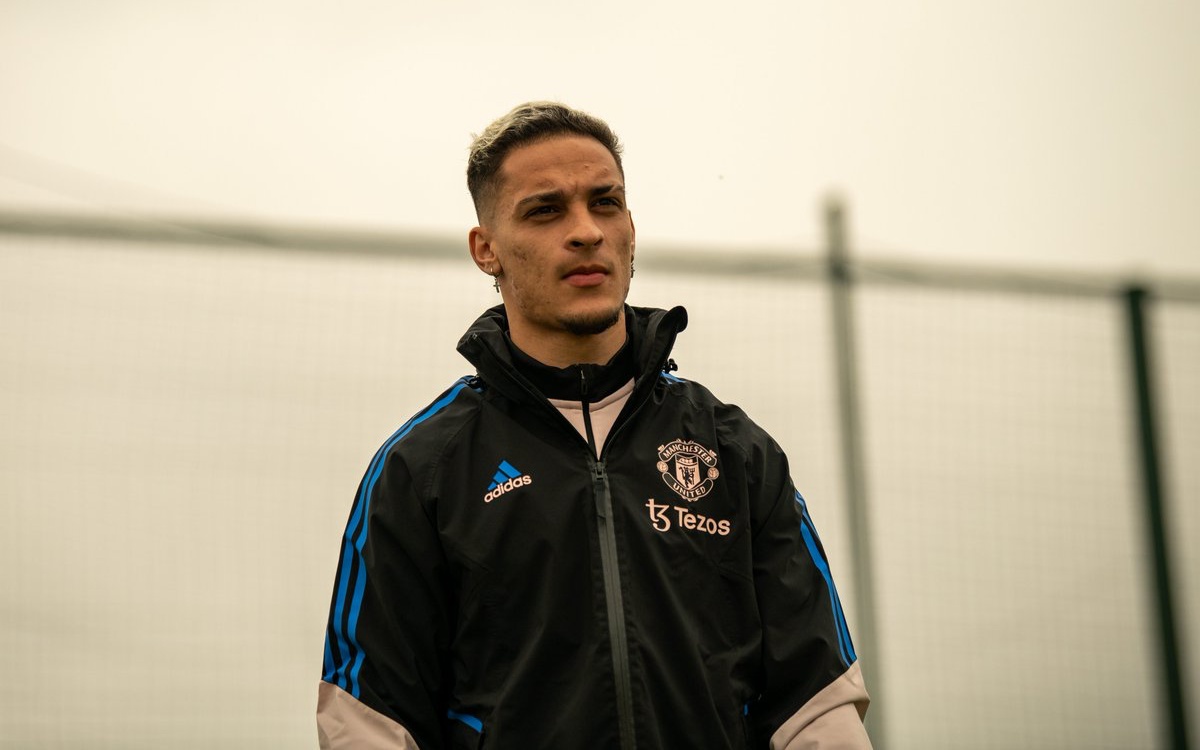 Manchester United winger Antony dos Santos has been accused of domestic violence by his ex-girlfriend in Brazil.
The 23-year-old has been hit with multiple allegations of assault, bodily injury and threatening behaviour by Antony, including one incident which is reported to have required surgery.
As per ESPN Brasil, a police report was filed against the United star by his ex-partner Gabriela Cavallin on Monday, which listed a total of four different incidents beginning in July 2022.
The DJ and influencer alleged that the first instance of abuse happened after the pair broke up at a party, with Antony apparently pulling her by the arm and by her hair before pushing her into a car. Cavallin was also estimated to be about 17 weeks pregnant at the time, though this wasn't cited in the incident report.
As the report goes on to detail, Cavallin sadly lost the child and while she does not attribute the miscarriage to the domestic violence, she claims that Antony continued to abuse her physically and emotionally up until as recently as May this year, having got back together with him for a time.
Other instances of abuse are said to include Cavallin being attacked in her own apartment in January (citing "reasons of jealousy"), which reportedly caused the displacement of her silicone implants and required surgery, as well as two more attacks — one of which was apparently witnessed by a friend and Antony's mother.
The 22-year-old also mentioned that she was left with a cut on her finger by a glass broken by Antony — photos of the scar being attached to the police report — adding that he assaulted her again later that day and broke her phone "so she would not call for help". She claims she only managed to leave five hours later after the Brazilian international's physiotherapist took her to the doctor.
While an initial report by globo.com suggested that the fourth and final alleged attack took place on 20 May when Antony had already travelled with his club teammates for their game against Bournemouth, it has since been clarified that the abuse and threatening behaviour took place over the phone.
Read more:
Cavallin claims Antony threatened her during a call on 20 May, warning that "if he saw her with someone, he would kill her"; she also noted several instances when the player had threatened to "kill himself" after they fought in the past.
She claims the two haven't spoken since 28 May.
Brazilian police are now said to be investigating Cavallin's claims after she presented photographs of multiple injuries supposedly sustained by the footballer and also requested "urgent protective measures" against him. There is no indication whether British authorities are currently involved.
The details of the case are yet to be fully verified and neither the player nor his club have issued a statement at this time.
For all the latest news, events and goings on in Greater Manchester, subscribe to The Manc newsletter HERE.
Featured Image — Antony Dos Santos (via Twitter)