News
Manchester woman admits criminal damage after pouring human faeces on Captain Tom Moore memorial
The stunt was part of a climate protest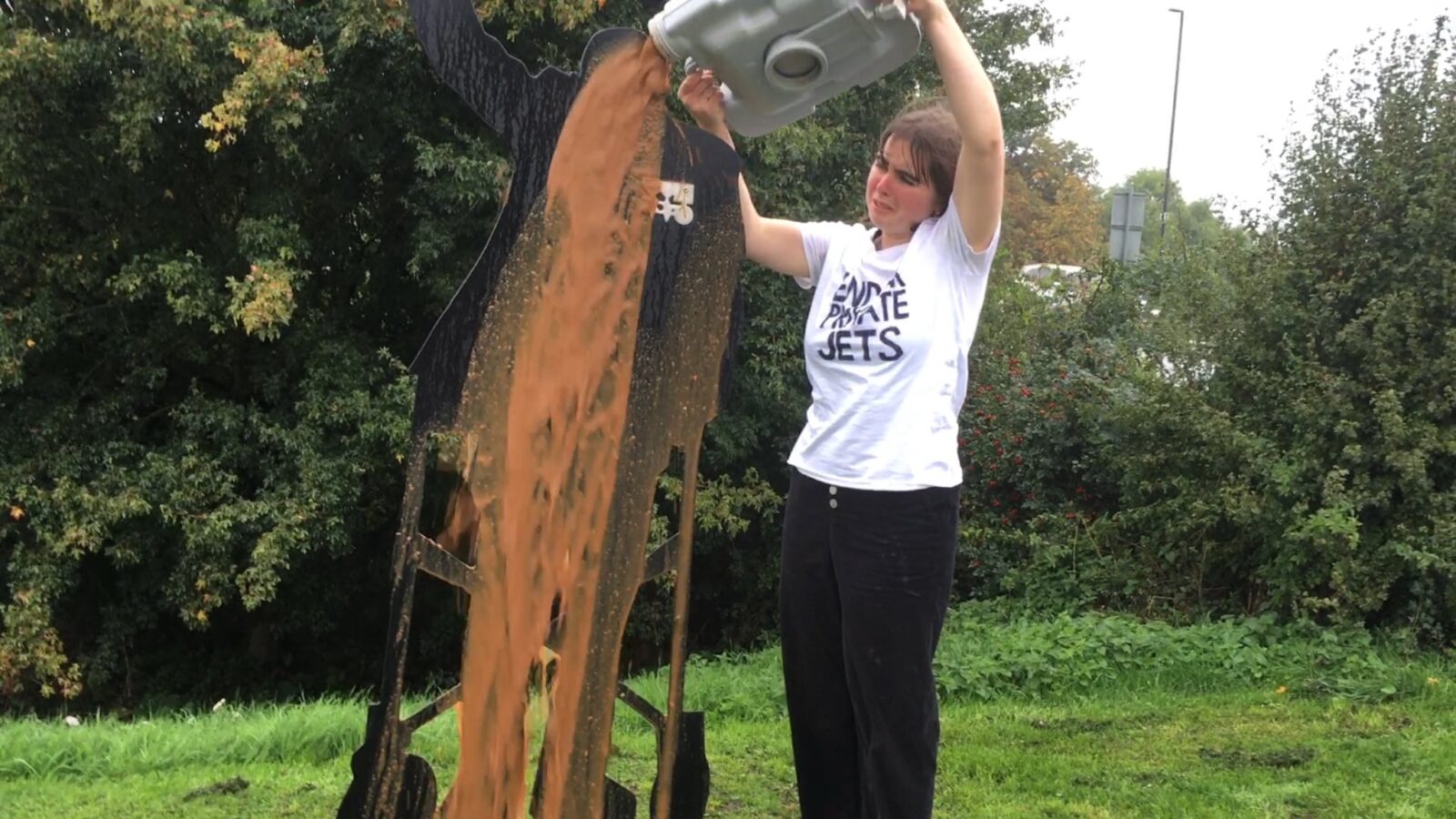 A woman from Manchester could be facing jail after pleading guilty to criminal damage – an incident in which she poured human faeces over a memorial to Captain Sir Tom Moore.
The 21-year-old carried out the stunt as part of a climate protest, wearing a t-shirt that said 'End UK private jets'.
Video shared on social media showed her pouring a canister of human waste over the life-size statue of the World War II veteran and fundraiser.
The statue is located in Thistley Meadow, Hatton, south Derbyshire, and was placed there as a tribute to Captain Tom, who raised almost £33 million for NHS charities by walking lockdown laps of his garden in the run up to his 100th birthday.
He died with Covid-19 in February 2021, shortly after he was knighted by the Queen.
Madeleine Budd of Kedlestone Avenue was arrested in London on Sunday 2 October.
Derbyshire Police charged her on Monday with criminal damage to a war memorial to the value of £200.
She appeared at Westminster Magistrates Court today, where she pleaded guilty.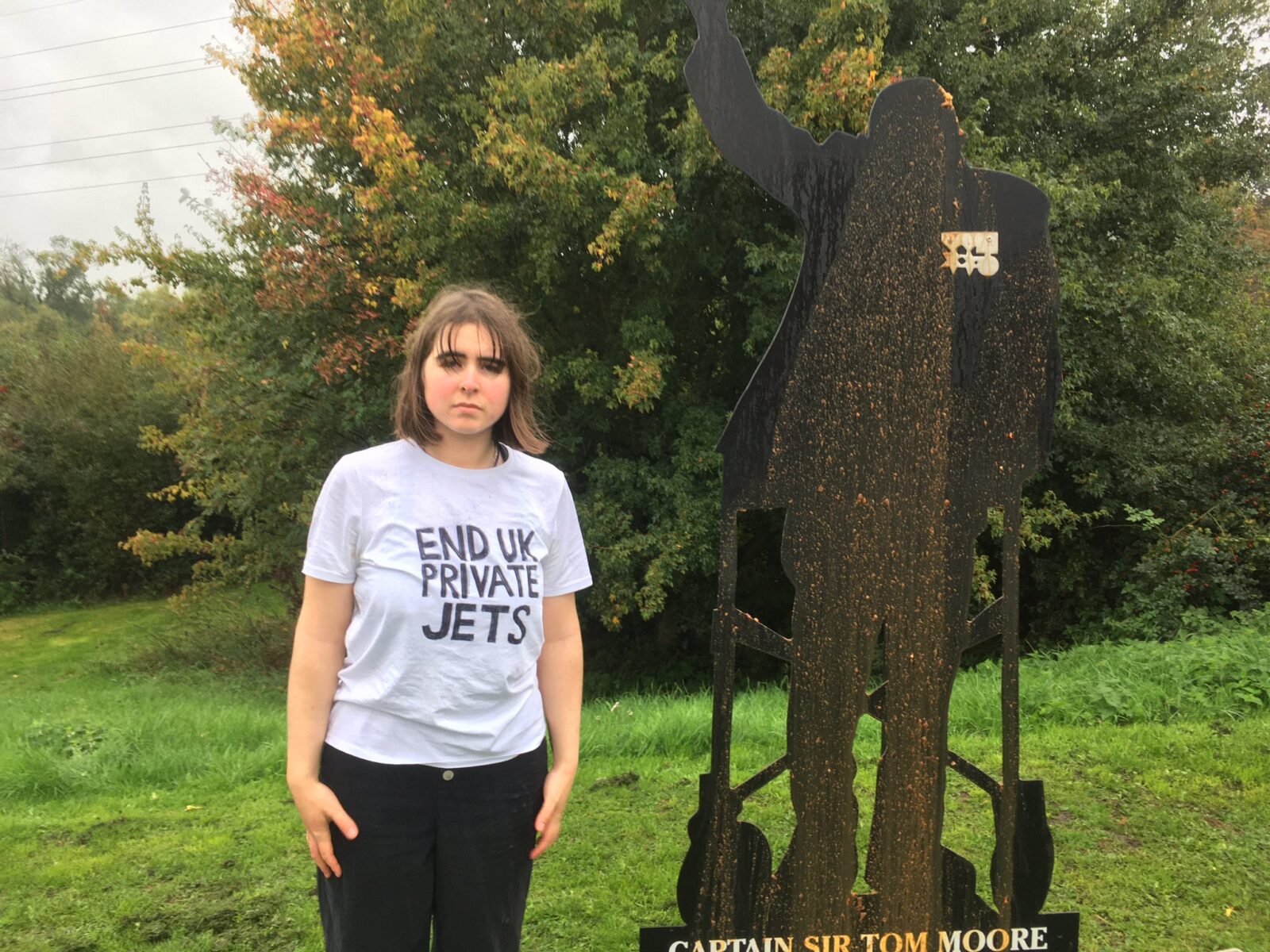 Prosecutor Jordan Pratt told the court: "This offence lasted for a short amount of time, it is only 30 seconds in length but the impact of this offence is substantial."
He continued: "This is an abhorrent act. I do not need to remind the court of the impact that Sir Tom had.
"He was a figurehead that a number of people rallied around in a fundraising effort that raised tens of millions of pounds in the height of the pandemic."
Read more: M People's Mike Pickering 'very angry' at Liz Truss for using their song Moving On Up at Tory conference
In posts from the End UK Private Jets campaign group, Budd was quoted as saying: "Every time a private jet takes off, we pour a bucket of sh*t and blood on everything captain Tom stood for."
Budd was remanded in custody until her hearing on 25 October.
For all the latest news, events and goings on in Greater Manchester, subscribe to The Manc newsletter here.
Featured image: Twitter, @EndUKPrivateJets