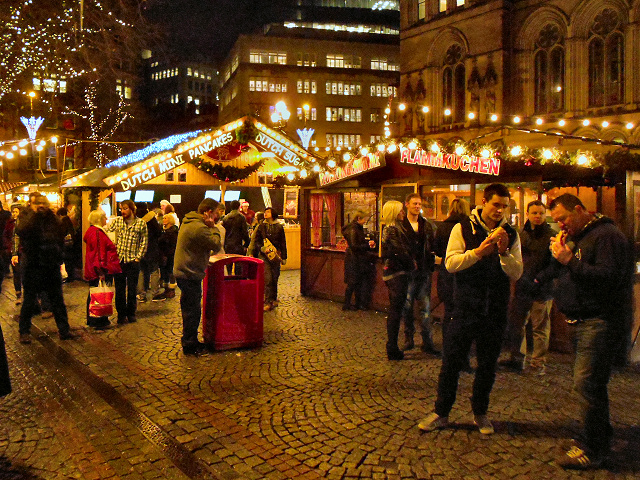 The 2020 edition of the Manchester Christmas Markets may not go ahead this year, with council leaders forced to consider the event's feasibility in the current climate.
The markets, which are held all over the city centre throughout November and December, attract thousands of visitors every year.
The sheer volume of people in the area will make social distancing a challenge, raising fears that such a gathering could lead to the virus spreading in the region.
Christmas Markets in other parts of the UK, such as Bath and Lincoln, have already been cancelled way ahead of schedule.
Manchester City Council is currently reviewing the situation, and it is believed they will confirm their decision by the end of August.