News
Manchester's best bars, pubs and hospitality staff celebrated at the Manchester Bar Awards
The Manchester Bar Awards, held at First Street bar Bunny Jackson's, saw hospitality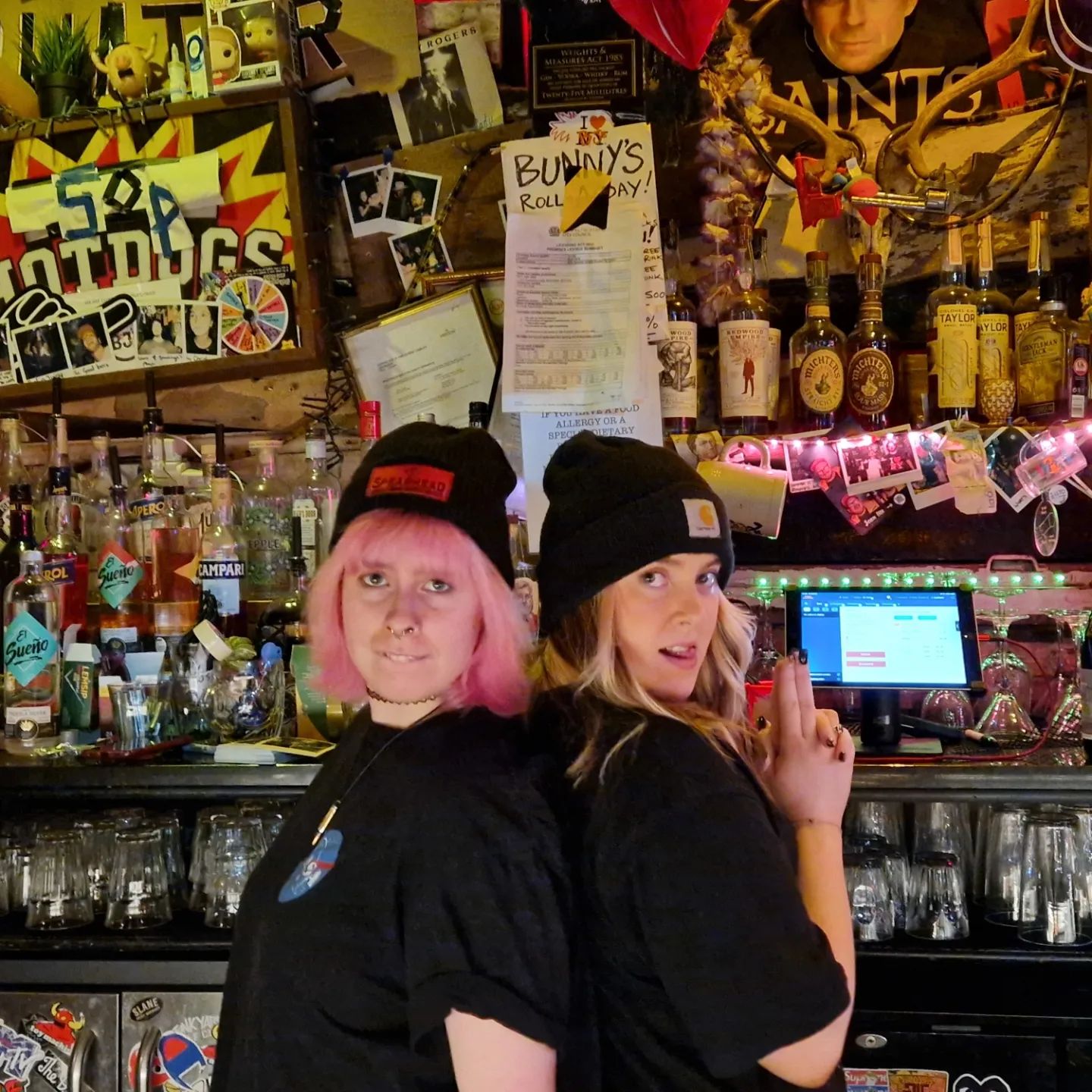 Manchester's bars, restaurants and hardworking hospitality staff have been celebrated at the Manchester Bar Awards.
Now in its fifth year, the Manchester Bar Awards took place last night, Tuesday 14 March, in a high spirited ceremony at industry favourite Bunny Jackson's.
Following on from a jam-packed first day back at the Northern Restaurant and Bar Show, the creme de la creme of Manchester's bartending scene flocked across to the First Street dive bar for a night full of Hooch, tequila and well-deserved accolades.
Put together by a group of Manchester bartenders and hospitality professionals, the awards were organised by the admins of a local Facebook group and first began in 2018 to champion local people working in the industry.
Winners were decided by a public vote from within the Manchester bar community, which is some 17,000 members strong.
Every year the awards pick out the very best operators in the city – with 2023's categories championing the city's best new bars, speciality venues and restaurants.
Further categories paid homage to professionals within the industry, with awards given to the best bar backs, front-of-house staff, and rising stars.
Big winners included underground cocktail bar Project Halcyon which took home the award for best new bar, Mulligan's of Deansgate, which won the speciality venue award for its incredible pints of Guinness, and modern Chinese takeaway Salt & Pepper, taking home the award for best restaurant/food concept.
See the full list of winners from last night's awards ceremony below.
Manchester Bar Awards 2023 winners
Best New Bar sponsored by Ford's Gin
Winner: Project Halcyon
Shortlisted: Briton's Protection – Whisky, Flawd – Wine,Northern Monk – Beer, Mulligan's – Guinness, Whisky Jar – Whisky
Speciality Venue of the Year sponsored by Tipples
Winner: Mulligan's, Guinness
Shortlisted:
Best Restaurant / Food Concept sponsored by Tito's Vodka
Winner: Salt & Pepper
Shortlisted: Salt & Pepper, Sparrows, Kong's, Climat, Lazy Tony's Lasagneria
People's Choice Bar of the Year sponsored by Jameson Irish Whiskey
Winner: Schofield's
Shortlisted: Blinker, Sterling, Exhibition, New Century, Project Halcyon
Bartender of the Year sponsored by Angel's Envy Bourbon
Winner: Conor Knowles, Schofield's
Shortlisted: Jonathan Moncur – Speak in Code, Deana Ferguson – Hawksmoor/Redlight, Adam Montanaro-Taylor – Project Halcyon, Dionysios 'Dio' Tzorouchof – Cane & Grain, Conor Knowles – Schofield's
Outstanding Achievement sponsored by Jagermeister Cold Brew
Winner: The Schofield Brothers
Shortlisted: Abi Dunn – 68 People, The Schofields – Schofields, Sterling, Stock Market Grill, Atomeca, Nathan Larkin – Speak in Code, Dan Berger – Blinker Bar, Paddy & the Team at So Let's Talk
Front of House Hero sponsored by Cazcabel
Winner: Alex Proudfoot – Wolf at the Door
Shortlisted: Alex Proudfoot – Wolf at the Door, Paola Mariotti – Sterling, Hannah Wingfield – Ramona, Taylor Martin – Tariff & Dale, Oliver Hughes – Ramona
Manchester's Rising Star sponsored by Old J
Winner: Reah Owen, Project Halcyon
Shortlisted: Reah Owen – Project Halcyon, Caitlyn Grocott – Blind Tyger, Eddie Smyth – Tariff, Joe Kereszteny-Lewis – 10 Tib Lane, Ben Topham-Taylor – Blind Tyger
Bar Back of the Year sponsored by Belle de Brillet
Winner: Sid Curry, Sherlock's
Shortlisted: Sid Curry – Sherlock's, Huanxuejiao Xiong – Sterling, Craig Dwyer – Junior Jackson's, Eduardo Barbosa – 20 Stories, Iglis Zaraj – Tattu
Feature image –