News
Manchester's huge Italian festival Festa Italiana returns in August – here's what to expect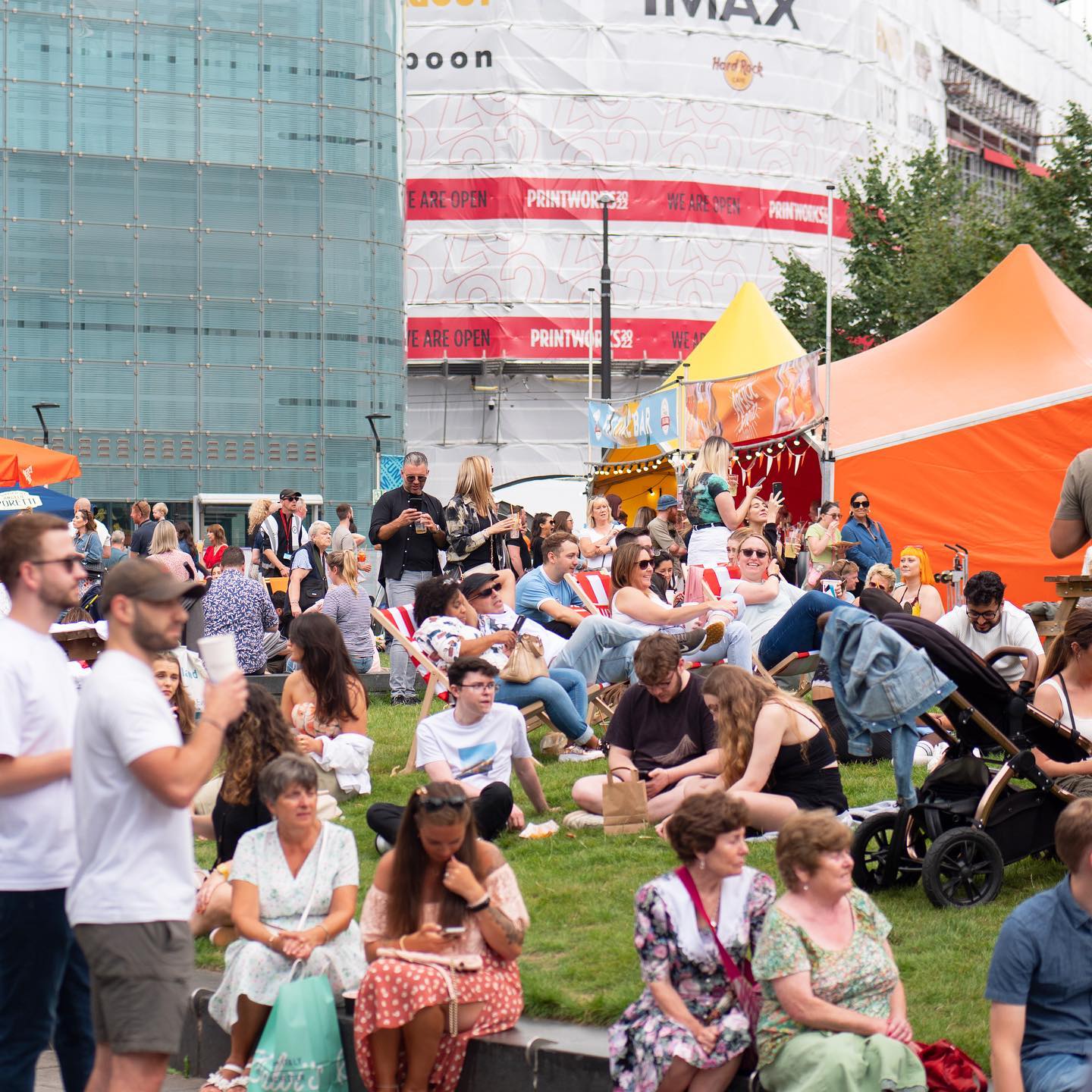 Festa Italiana, the UK's biggest Italian food festival hosted annually in Manchester, will return for its sixth season this August bank holiday weekend.
The free-to-attend event, which every year brings together some of the best Italian food traders from across Greater Manchester, has revealed this year's line-up of food, drinks and culture as it gears up to take over Cathedral Gardens once again.
The brainchild of Maurizio Cecco, the Neapolitan chef behind family-run Manchester restaurant group Salvi's, every year Fest Italiana brings together Manchester's huge Italian community for a three-day knees up in at its Cathedral Gardens home.
This year, the festival is mixing it up with brand-new additions to its much-loved programme, including Friday's Festa Italiana Della Donna – a full day dedicated to outstanding female cooks including Cucina Con Sofia, Carmela's Kitchen, Salvi's head chef Valentina Ambrosino, and Claire and Maurizio's daughter Sienna Cecco – and a grand dining experience, curated with Italian brewery Poretti.
Speaking on the upcoming 2023 festival, Maurizio said: "This year Festa Italiana is all about celebrating our huge Festa family. We're delighted to introduce Friday's Della Donna, and of course the very special Poretti Grande Tavola dining experience, which will gather diners around a huge table, transporting them straight to beautiful Naples.
"We have also prepared a feast of authentic Italian food, drink and entertainment, with fully vegan and gluten free options. Our menu is brimming with love and we can't wait to welcome visitors from across the city into our little Italy right in the heart of Manchester."
2023 Festa Italiana line-up highlights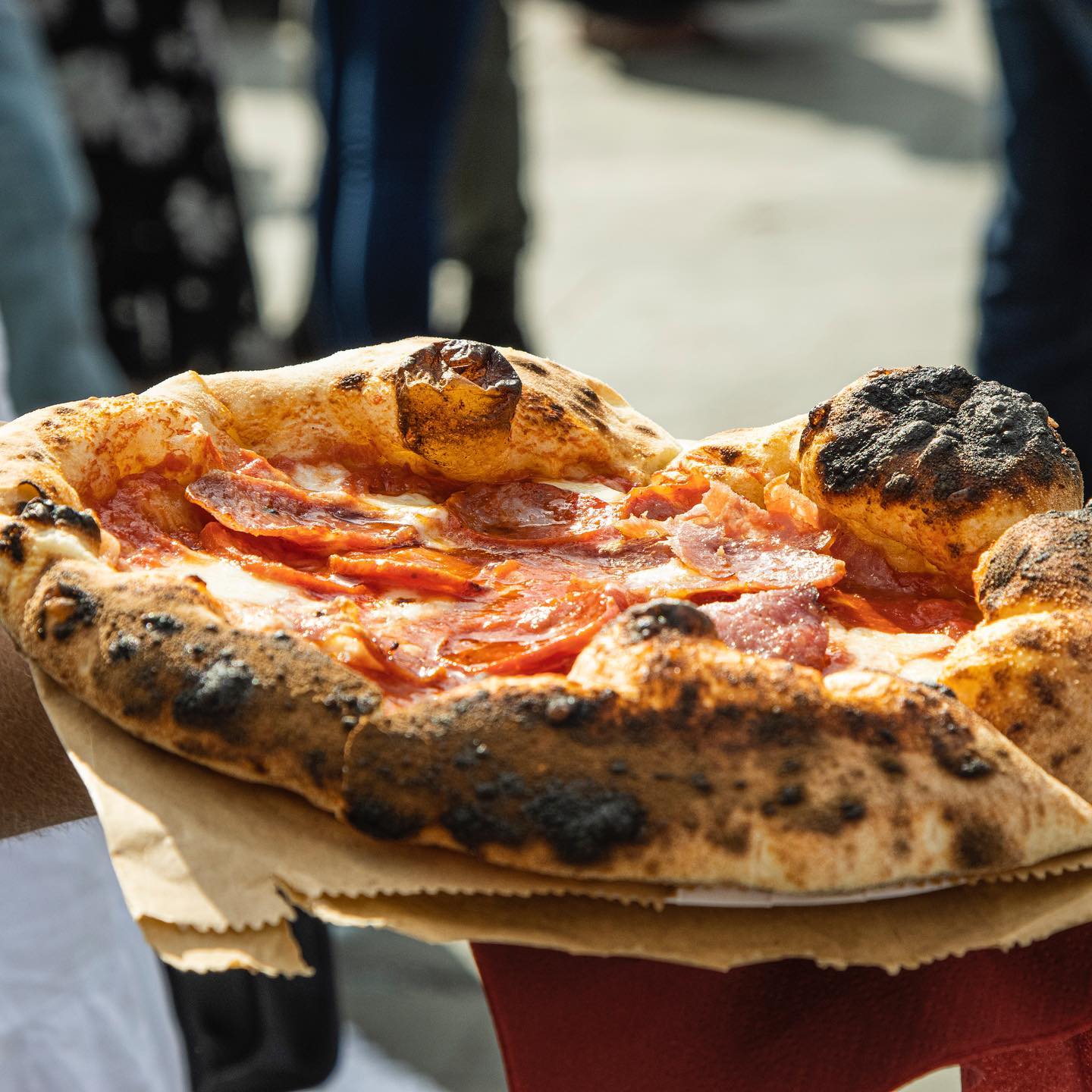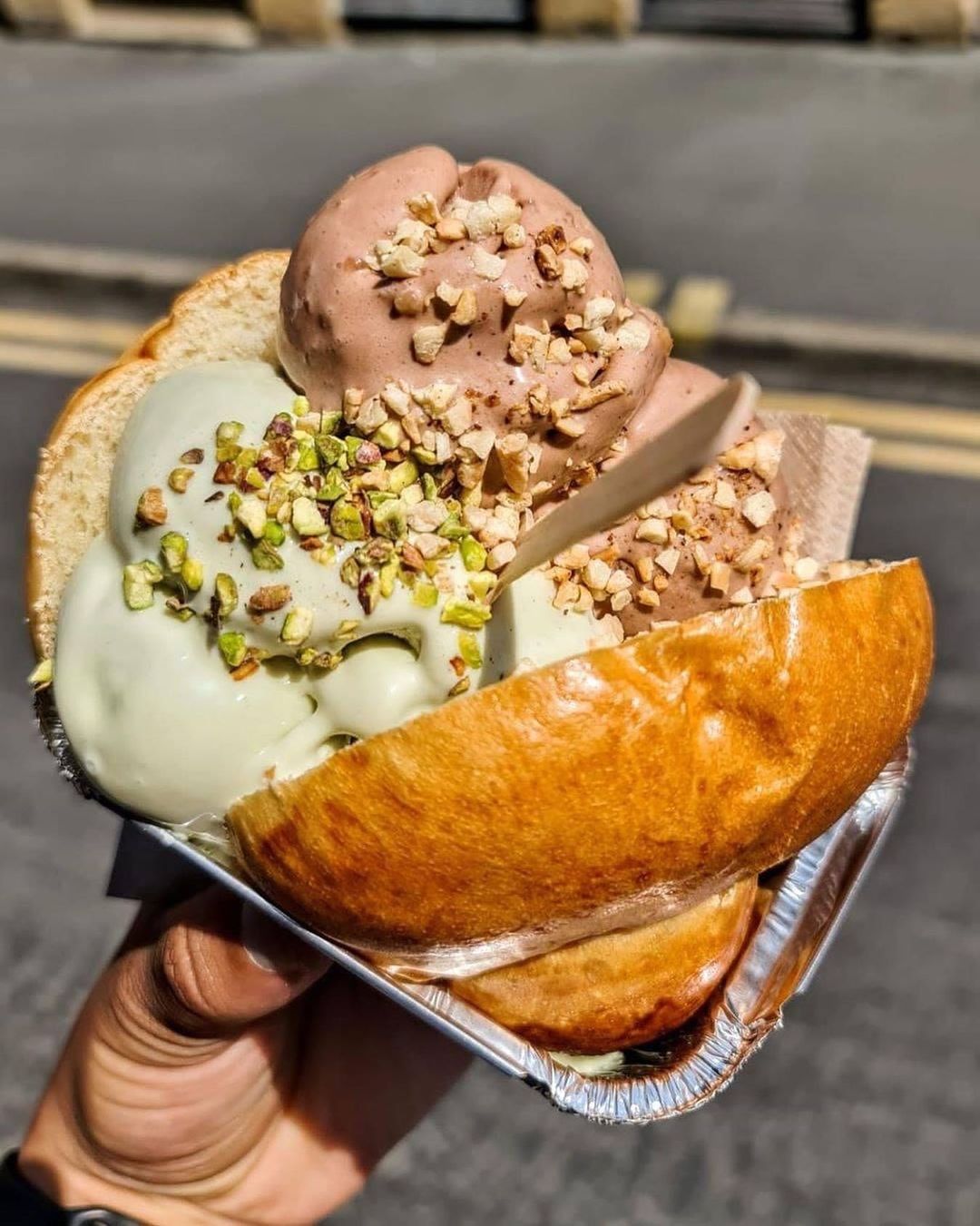 Festa Italiana Della Donna
This year, Festa Italiana is set for a powerful opening day with the brand-new Festa Italiana Della Donna, where three outstanding women will take centre stage to showcase their craft.
Proud MasterChef UK 2021 contestant and inspiring Culinary Generations winner, chef Sofia Gallo, will be passing down her family knowledge to Festa audiences with a live cooking demo at. Pastaia and Festa regular Carmela Sereno Hayes will be sharing her personal take on the art of fresh pasta making. There will also be cooking demos by Salvi's head chef Valentina Ambrosino, and Claire and Maurizio's daughter Sienna Cecco, with details to be announced.
Claire Wheeler, Managing Director and Salvi's matriarch, said: "Creating a platform for women in such a male-dominated sphere is important to us because, as much as we love creating traditions, we also love breaking them and starting afresh."
Poretti Grande Tavola
Bringing something new to Festa Italiana 2023, Birrificio Angelo Poretti is hosting the ultimate ticketed dining experience on Saturday 26th August.
Festival goers can pull up a chair and enjoy a classic Italian menu from Salvi's that has been curated to pair perfectly with Poretti and sip on the authentic Italian lager from Poretti's iconic airstream – from a delicious Italian Fritto Misto, including an array of Neapolitan street food dishes such as fried courgette flowers, stuffed olives, croquettes, and more, to a beautiful lemon sorbet.
Poretti has been elevating mealtimes for over 140 years so what better way to showcase the lager than at the UK's largest Italian food festival. Not only can guests enjoy a glorious sit-down meal, Poretti's beer sommelier will be on hand to explain why each dish, curated by Salvi's, pairs perfectly with Poretti.
This experience is a ticketed event on Saturday 26th August and the area is then open to all on Sunday 27th August, where visitors can gather, grab a Poretti and dine on their favourite food from the festival food vendors. Buy tickets to Birrificio Angelo Poretti's Grande Tavolahere
Live Cooking Masterclasses – Festa Marquee (free)

On Saturday 26 August, there will be a masterclass and book signing from Italian cooking superstar and Parmigiano Reggiano's UK brand ambassador, Gennaro Contaldo (Saturday Kitchen, Two Greedy Italians, Jamie and Jimmy's Friday Night Feast). He is followed by TV star and restaurateur Giancarlo Caldesi (Returning to Tuscany, Saturday Kitchen, Sunday Brunch), who will bring his Caldesi cookery school and endless charm to the Festa masses.
Sunday 27 August will see an encore masterclass from Gennaro, while Great British Bake Off 2021 winner, author, and proud Britalian, Giuseppe Dell'Anno dives into the world of bread and cakes.
Street Food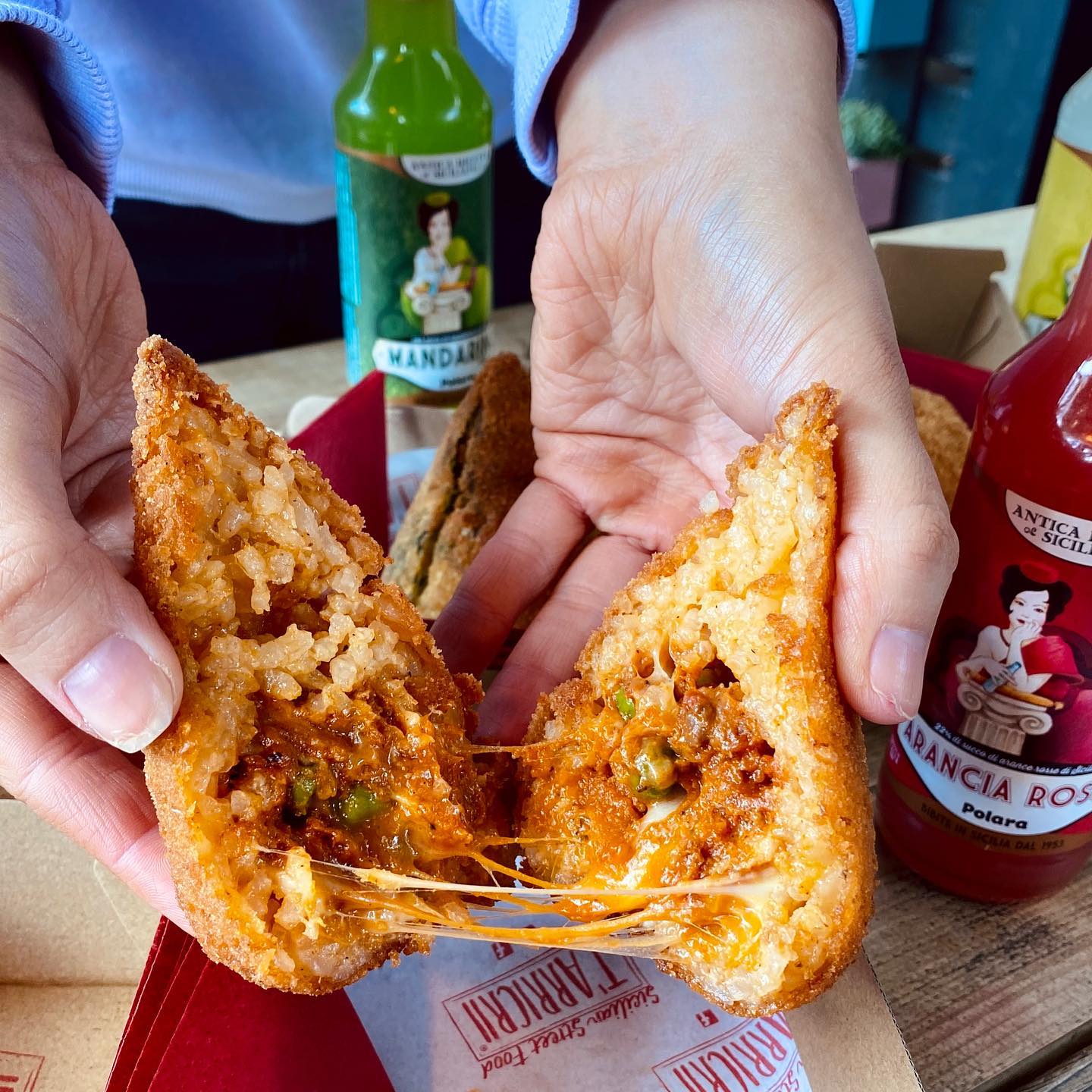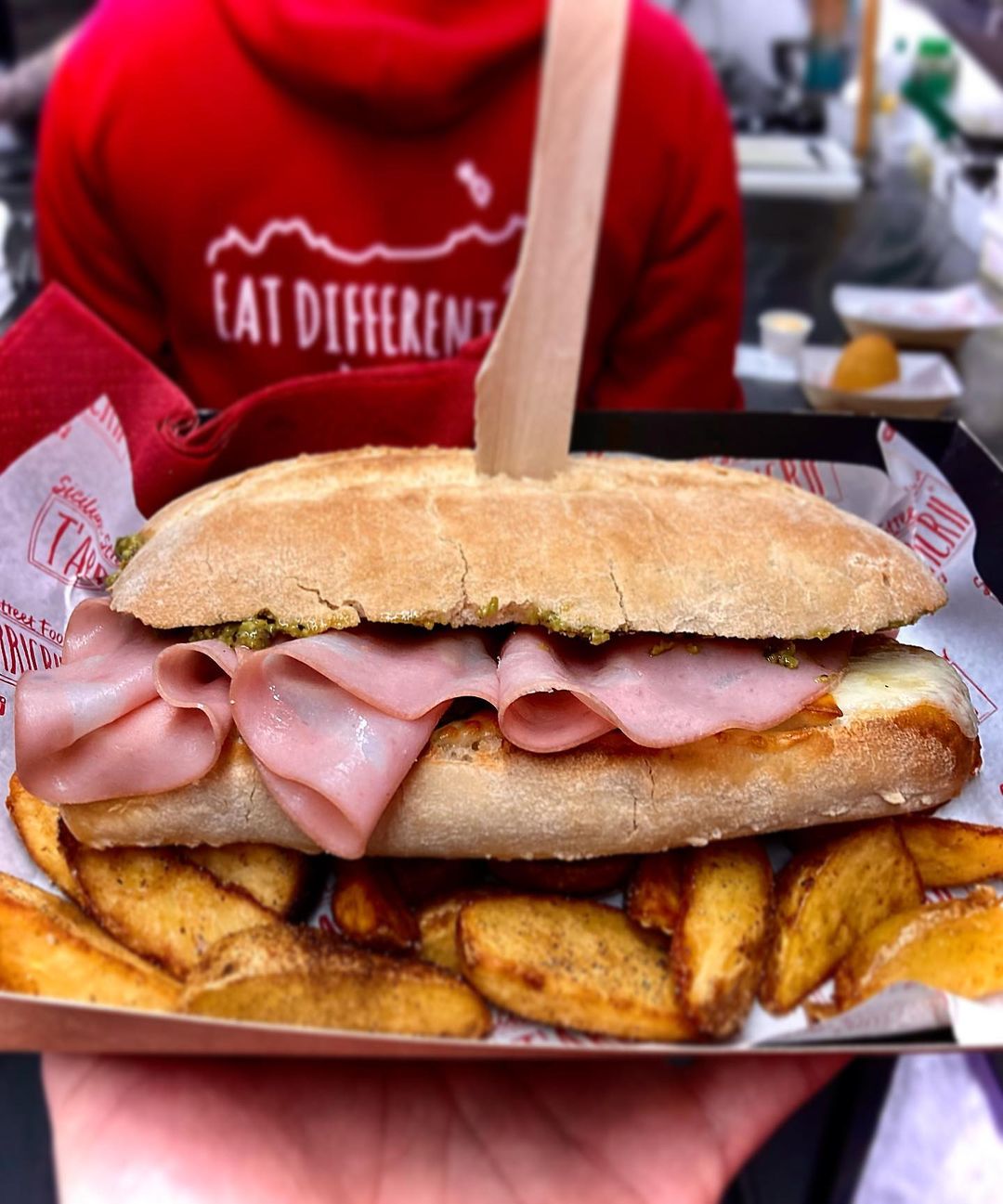 Firing up the authentic Neapolitan ovens will be local legends and traditional pizza-makers I Knead Pizza, alongside the award-winning and proved to perfection, Proove.
For the first time ever, Festa will also welcome sustainable pizza champions Purezza who will challenge the preconceptions of authentic Italian food, delivering full of flavour, fully vegan pizza with gluten-free options available.
The Pasta Factory will be serving up fresh handmade pasta, cooked according to the family recipe books. Priding themselves in traditional homemade sauces, they will also feature vegan options, one of which is well-loved vegan parmesan. Pasta La Vista.
Bringing classic Sicilian street food to the heart of Manchester will be T'arricrii, serving specialty arancini, alongside much-loved freshly-imported Polara drinks, while anyone with a sweet tooth can head over to Cafè Cannoli and Prendi Il Biscotto, who will bring an extensive range of hand-made Italian cannoli and biscuits.
Luxury gelato parlour Grandpa Greene's will once again be serving classic Italian ice cream out of their signature truck, with a surprise charity Festa Italiana collaboration flavour, the full proceedings of which will go to The Christie NHS Foundation Trust.
In keeping with tradition, Salvi's will be serving sweet treats and branded Salvi's delights brought in from their Deli.
Bars
In addition to its extensive Grande Tavola dining experience, Italian brewery Biriffico Angelo Poretti will be serving craft pints from its beautiful Poretti Piazza airstream.
Festa fans will also be treated to a brand-new spritz bar serving a selection of authentic Italian aperativi, including summer hits Aperol Spritz, Campari Spritz, and Limoncello Spritz, with a surprise cocktail to keep things fresh.
With a dedicated bar this year, Birra Murano will be inviting Festa goers to take a moment to appreciate the magical atmosphere with a clean, crisp and refreshing Italian-style pilsner.
Plus, the Salvi's festival bar will be serving Italian craft beer, DOP-stamped wine, and, of course, glasses of Prosecco.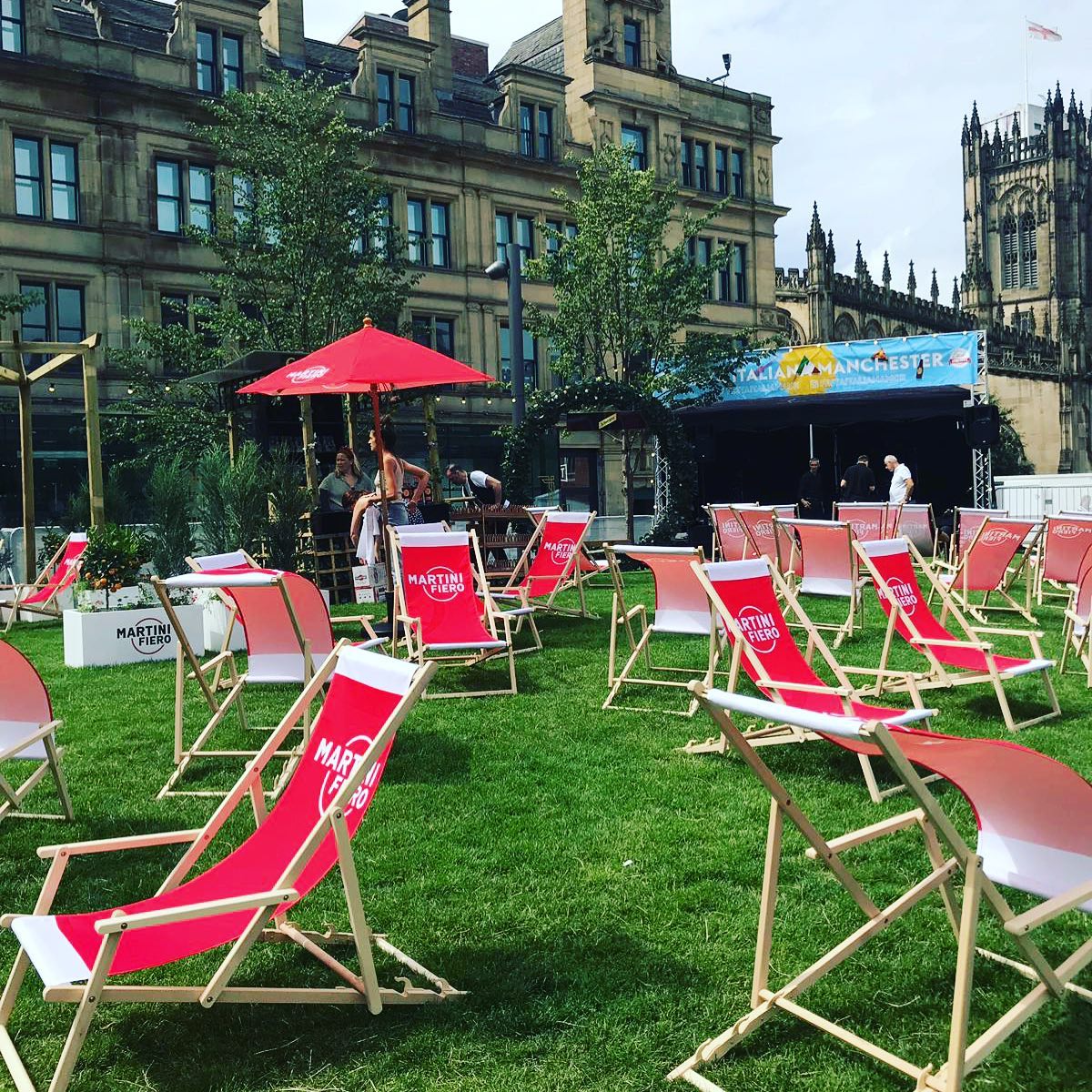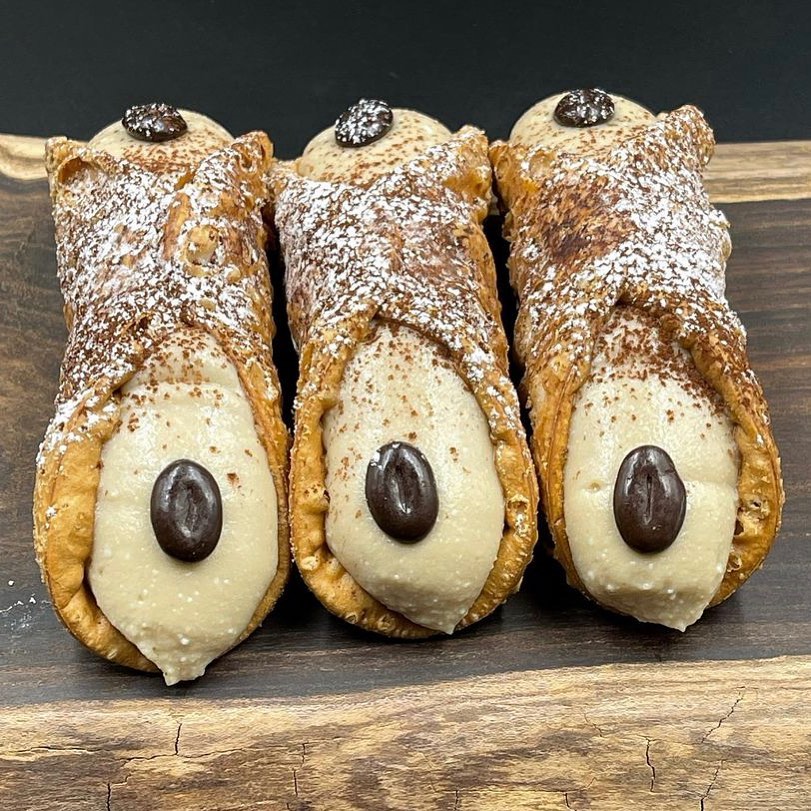 Music
Italian-turned-Manchester-favourites Compagnia Sole Luna will once again be flying in from scorching Naples to provide a traditional Neapolitan folk music, revisited in a folk-rock style.
The music under the Festa sky will also feature local artists and bands, including the city's best-loved opera singer The Manchester Tenor, Mojoband, and more.
Families
Carmela's KitchenPasta maestra Carmela Sereno Hayes is back with 'Carmela's Kitchen' across the entire weekend, with free drop-in sessions, teaching pasta-loving adults and kids alike how to make beautiful AND delicious fresh pasta from scratch.
Featured image – Festa Italiana