News
Mancs urged to get COVID boosters and flu jabs to avoid a potential 'twindemic'
"Getting vaccinated is the best way to keep yourself and those around you healthy this winter."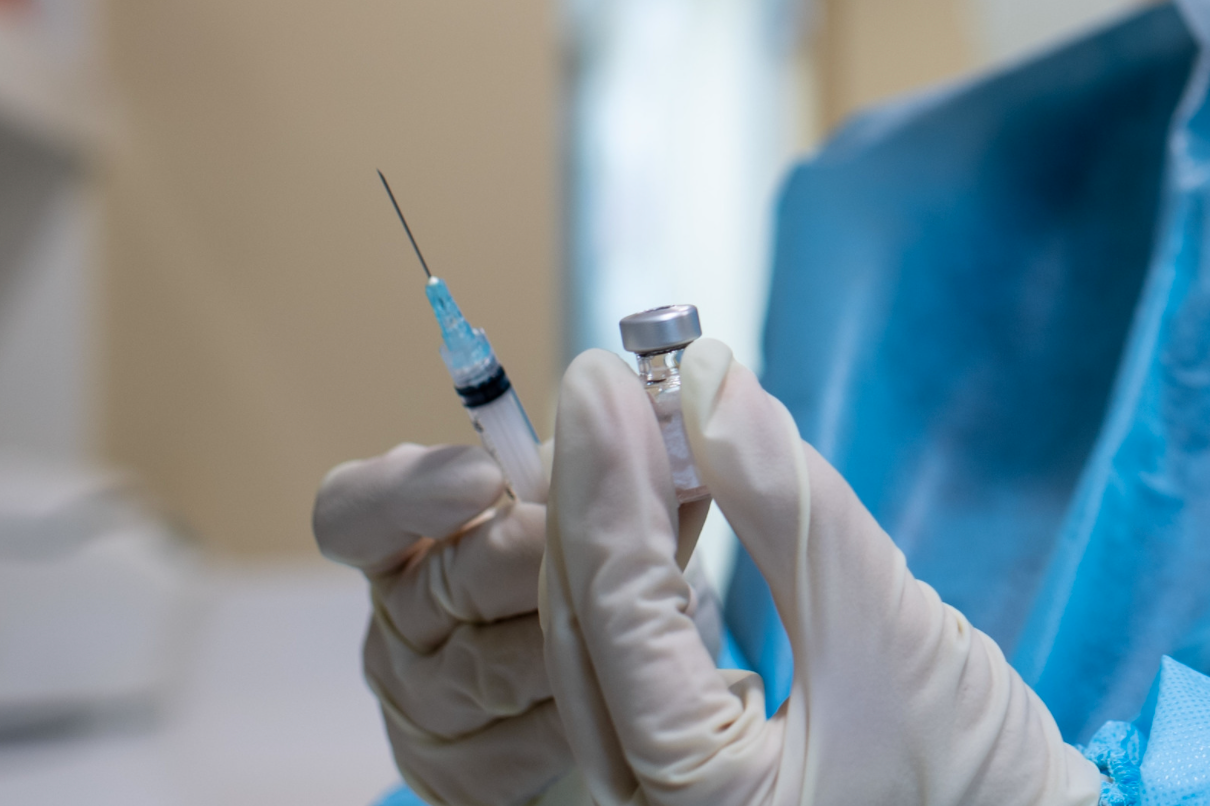 Manchester's public health chief is urging people to get their COVID boosters and flu jabs this autumn so they can avoid the potential 'twindemic' of catching both at the same time.
Over the past two years, the UK has seen some of the lowest flu case figures on record, which medical professionals say is probably due to the self-isolating and social distancing measures that were introduced amid the COVID-19 pandemic – but now, there's evidence cases are returning and numbers are creeping up.
This is why, alongside the predicted rise in COVID numbers, Manchester City Council is inviting eligible residents to come forward and get their jabs as we approach winter.
The Council is wants those eligible to get vaccinated so that they not only avoid getting ill themselves as the temperatures start to plummet, but also so that they don't pass either of the viruses on to anyone else, or find themselves in need of hospital treatment.
"As the weather turns colder, respiratory infections like COVID-19 and flu start circulating more," the Council explains on its website.
"Many people who are more susceptible to flu are also at greater risk of COVID, and vice versa. And you're much more likely to get severely ill or die if you catch them at the same time. Even if you experience relatively mild symptoms, flu or COVID can still make you feel really poorly, and will most likely mean you'll miss education or work.
"Getting vaccinated is the best way to get peace of mind, stop the spread, and keep yourself and those around you healthy this winter."
Manchester's Director of Public Health David Regan has also said "high levels of COVID" are expected across the city-region yet again this winter.
Read more:
"We all have to do everything possible to stop people becoming seriously ill and it's even more important that we protect those most at risk," Mr Regan said in his call to get residents to take up vaccination offers.
"Many people will think they don't need another vaccine because they have already had COVID or the vaccine didn't stop them from getting the virus, but immunity wears off, and even if the vaccine doesn't stop you from getting the virus, it should stop you from getting it as badly and reduce the risk of Long COVID."
He also added that if new variants arrive in time to cause widespread infection, then boosters for older adults and those with health conditions will also be critical in reducing pressure on hospital services throughout Greater Manchester too.
A full list of who is eligible for the Autumn COVID booster and free flu jabs can be found on the Manchester City Council website here.
Featured Image – Flickr