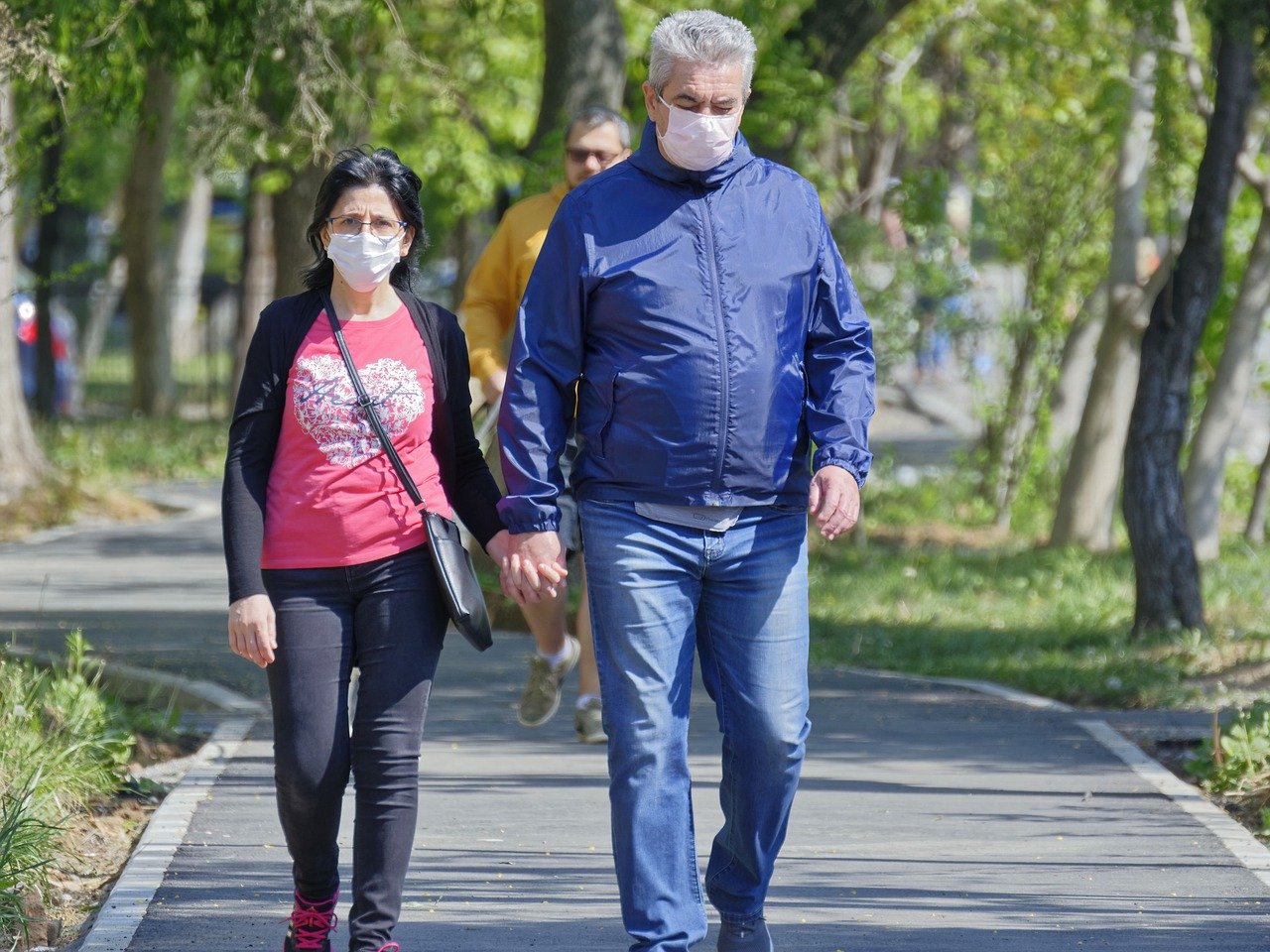 Leaders in Greater Manchester have said that restrictions imposed in the region should continue.
New data shows the 7-day rolling average for coronavirus cases has experienced a moderate increase in most Greater Manchester boroughs.
Oldham remains in a league of its own at one end of the scale, with an infection rate of 108.8 per 100,000 people – making it the worst-affected town in the UK.
Whilst figures in Oldham remain a 'cause for concern', other areas of Greater Manchester have seen only a slight rise.
Cases in Salford and Trafford have fallen, whilst Wigan still has a significantly lower infection rate than its nine neighbours.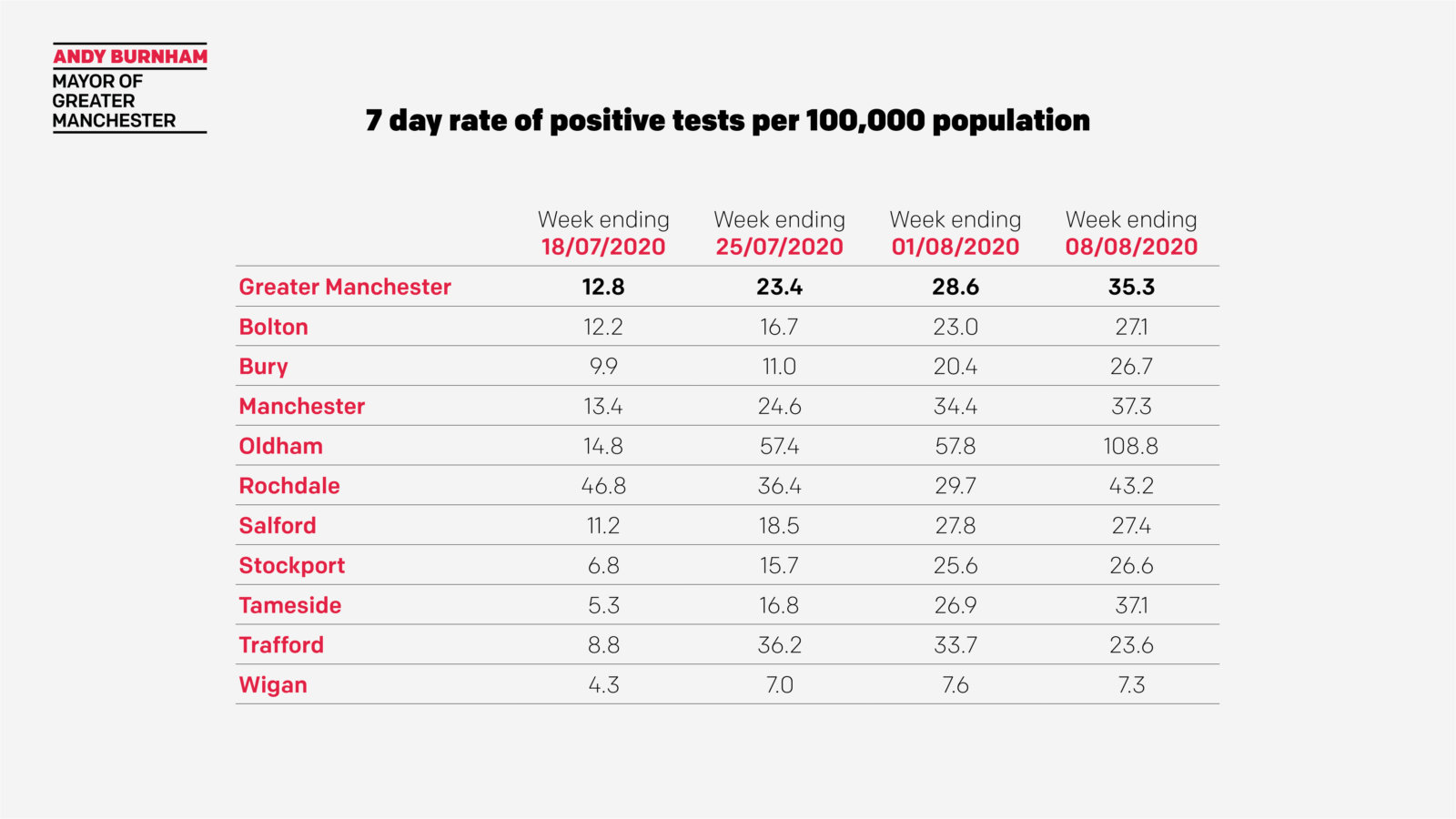 Mayor Andy Burnham and council leader Sir Richard Leese hosted a press conference on Thursday (13 August) afternoon to provide the update.
The Government will be making an announcement regarding restrictions tomorrow (14 August).
Mayor Burnham said: "The main message I've got today is that everyone needs to get more serious about doing what we can to bring the situation back to a better level.
"When I say everyone I'm talking about pubs, restaurants, supermarkets; everybody following the regulations as set out."
Both Mr. Burnham and Mr. Leese have also sent a letter to Matt Hancock, informing the Health Secretary that Greater Manchester does not wish to proceed with the reopening of casinos, ice skating rinks and theatre performances just yet.
The Government was set to consider lifting restrictions on these venues from 15 August, originally delaying their launch by a fortnight due to a spike in cases.