News
Memorial service to be held on 10th anniversary of PCs Nicola Hughes and Fiona Bone's tragic deaths
PCs Nicola Hughes and Fiona Bone tragically lost their lives whilst on duty on 18 September 2012.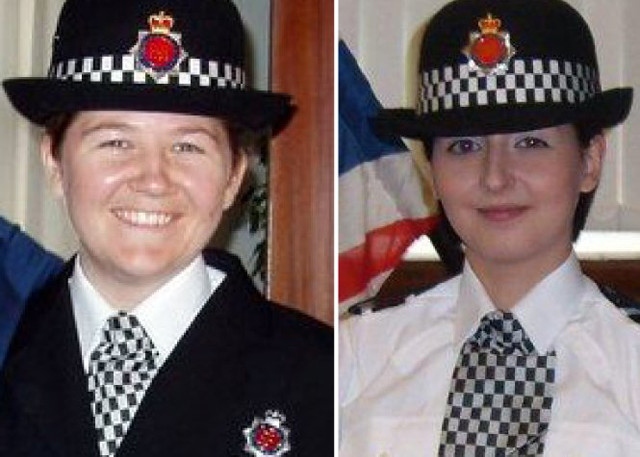 This Sunday marks 10 years since Greater Manchester Police PCs Nicola Hughes and Fiona Bone tragically lost their lives whilst on duty.
On a day that will forever be devastatingly etched into the memory of the city – 18th September 2012 – PC Fiona Bone and PC Nicola Hughes were on patrol and responding to hoax reports of a burglary at Abbey Gardens in the village of Mottram in Longdendale in Tameside when they were murdered in a gun and grenade ambush.
PC Bone was pronounced dead at the scene, and PC Hughes later died in hospital.
The horrific incident was the first on the island of Great Britain in which two female police officers were killed on duty.
Their tragic deaths were met with nationwide shock and anger – with Greater Manchester Police's then Chief Constable Peter Fahy calling the attack "cold-blooded murder" and then Prime Minister David Cameron describing it as a "despicable act… of pure evil" – and the next day, a moments silence was held by Greater Manchester Police at 11am in remembrance.
The Union Flag was lowered to half-mast at Greater Manchester Police's headquarters as a mark of respect.
Their funerals were held on 3 and 4 October at Manchester Cathedral – with large parts of the city centre coming to a standstill and huge crowds attending to pay their respects to the brave officers.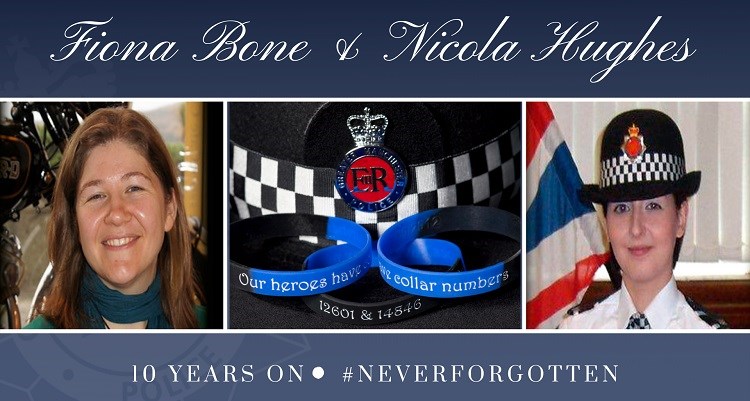 The pair will be remembered at a service at the Nicola and Fiona memorial garden at Hyde Police Station on Sunday 18 September, with family and friends, officers, colleagues, MPs and representatives from Tameside Council, and members of the local community all set to attend and remember the fallen PCs on the 10th anniversary.
At the service there will be a minute's silence at 10:53am, wreaths will then be placed by the families and GMP's Tameside District Commander, Chief Superintendent Phil Davies on behalf of GMP.
"Although 10 years has past, the emotion and grief is still felt on anniversaries such as this and reminds us of the dangerous situations officers face on a daily basis," Chief Superintendent Phil Davies said ahead of the memorial service.
"On Sunday, we will come together with Nicola and Fiona's families and honoured guests to reflect on the passing of a decade since they made the ultimate sacrifice for the oath they took as police officers.
"Nicola and Fiona's essence and presence remain with us and is tangibly felt by those who knew and worked with them,
"But also their colleagues who have joined the GMP family after their passing."
Read more:
The memorial service is also open to the public to attend, so those who are wishing to join in remembering PC Hughes and PC Bone can make their way to Hyde Police Station on Sunday 18 September at 10:40am.
Featured Image – GMP