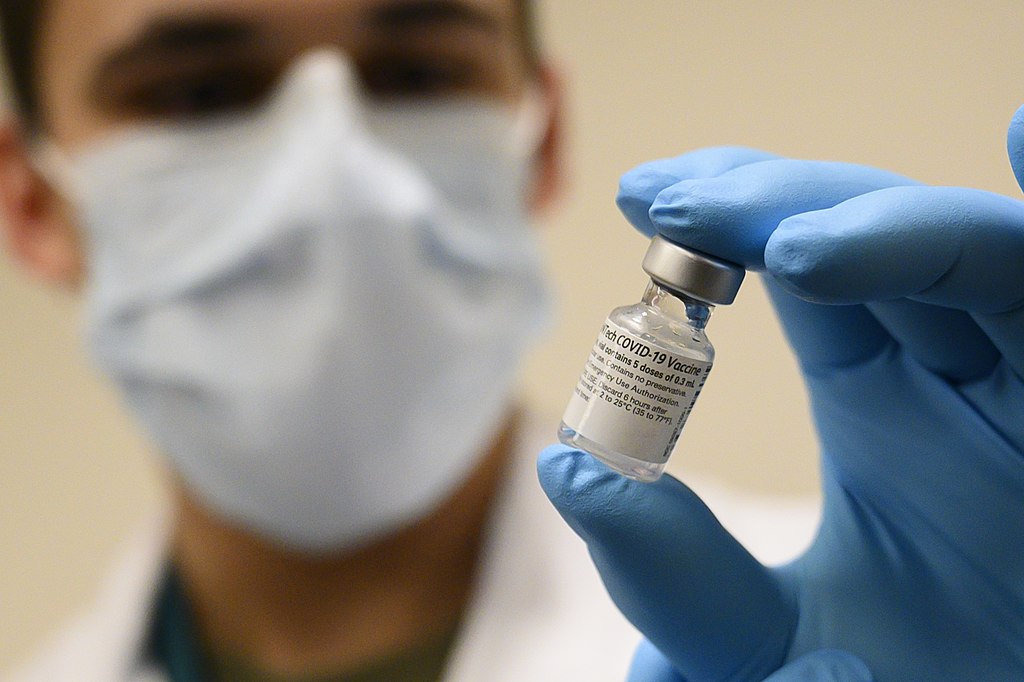 The UK medicines regulator has approved the Moderna COVID-19 vaccine for use in Britain.
The jab, which requires temperatures of around – 20C, is expected to be available in the spring.
The UK has pre-ordered 17 million doses.
Britain is already administering both the Pfizer-BioNTech and Oxford-AstraZeneca vaccines at nearly 1,000 inoculation sites around the country.
Around 1.5 million people have received their first dose so far.
The government has set a target of supplying 15 million vaccines to the most vulnerable by February 15.
The addition of the Moderna jab is expected to increase the acceleration of the national vaccine rollout – with the Prime Minister still eyeing March as the month whereby some degree of normality can return.
Vaccine Deployment Minister Nadhim Zahawi said: "The NHS is pulling out all the stops to vaccinate those most at risk as quickly as possible, with over 1,000 vaccination sites live across the UK by the end of the week to provide easy access to everyone, regardless of where they live.
"The Moderna vaccine will be a vital boost to these efforts and will help us return to normal faster."