News
Bread Flower opens new bagel shop inside Ducie Street Warehouse
Established by friends Maya Black and Scarlett Jamieson, the concept combines the duos' love of sourdough baking and floral design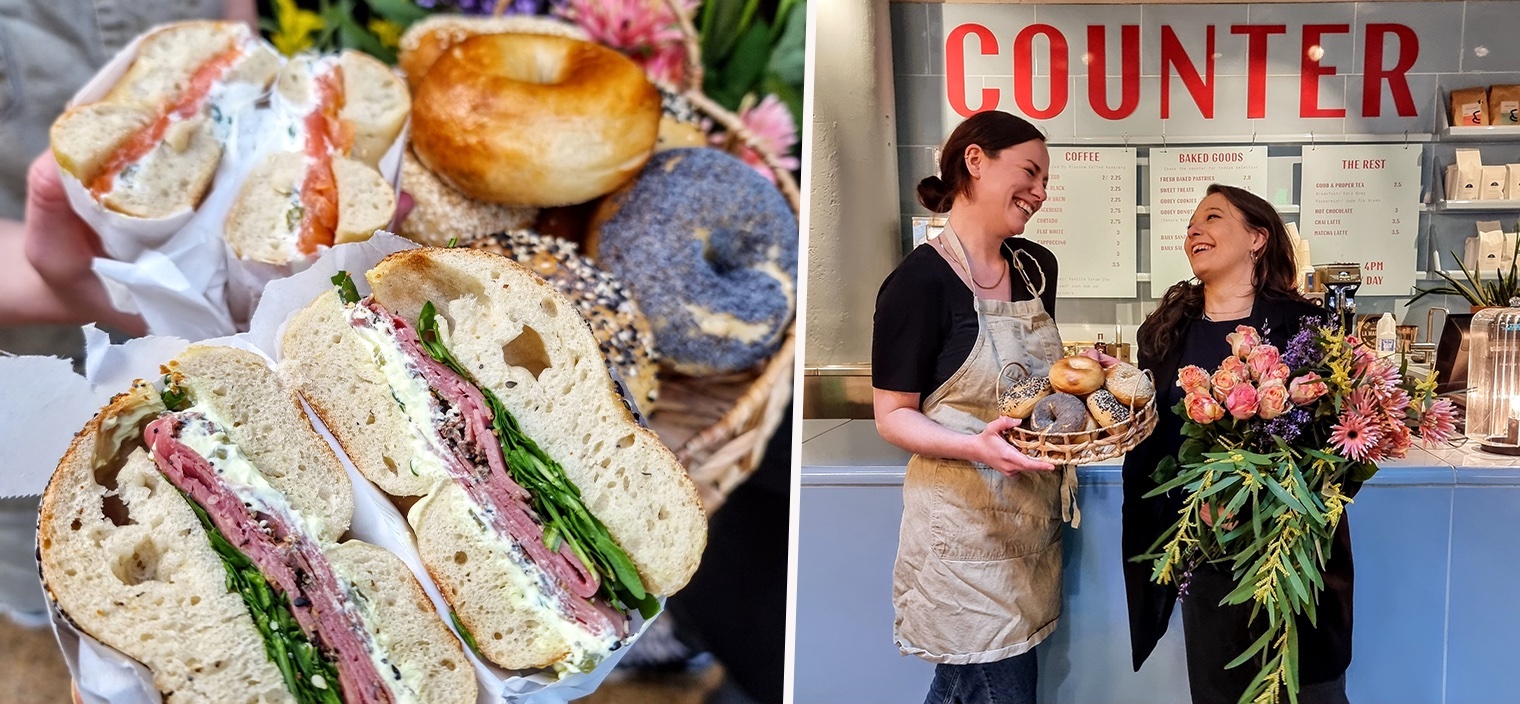 A new sourdough bagel shop that also sells bouquets of flowers has just opened inside Ducie Street Warehouse.
A project founded in lockdown 2020, Bread Flower has just enjoyed a busy run at KAMPUS over Christmas – and will now fill the Counter at the Warehouse with fresh flowers and freshly baked, hand-rolled bagels.
Bagels will available to buy by the dozen or half dozen with flavoured schmears (cream cheese), or as sandwiches that can be enjoyed to eat in or takeaway.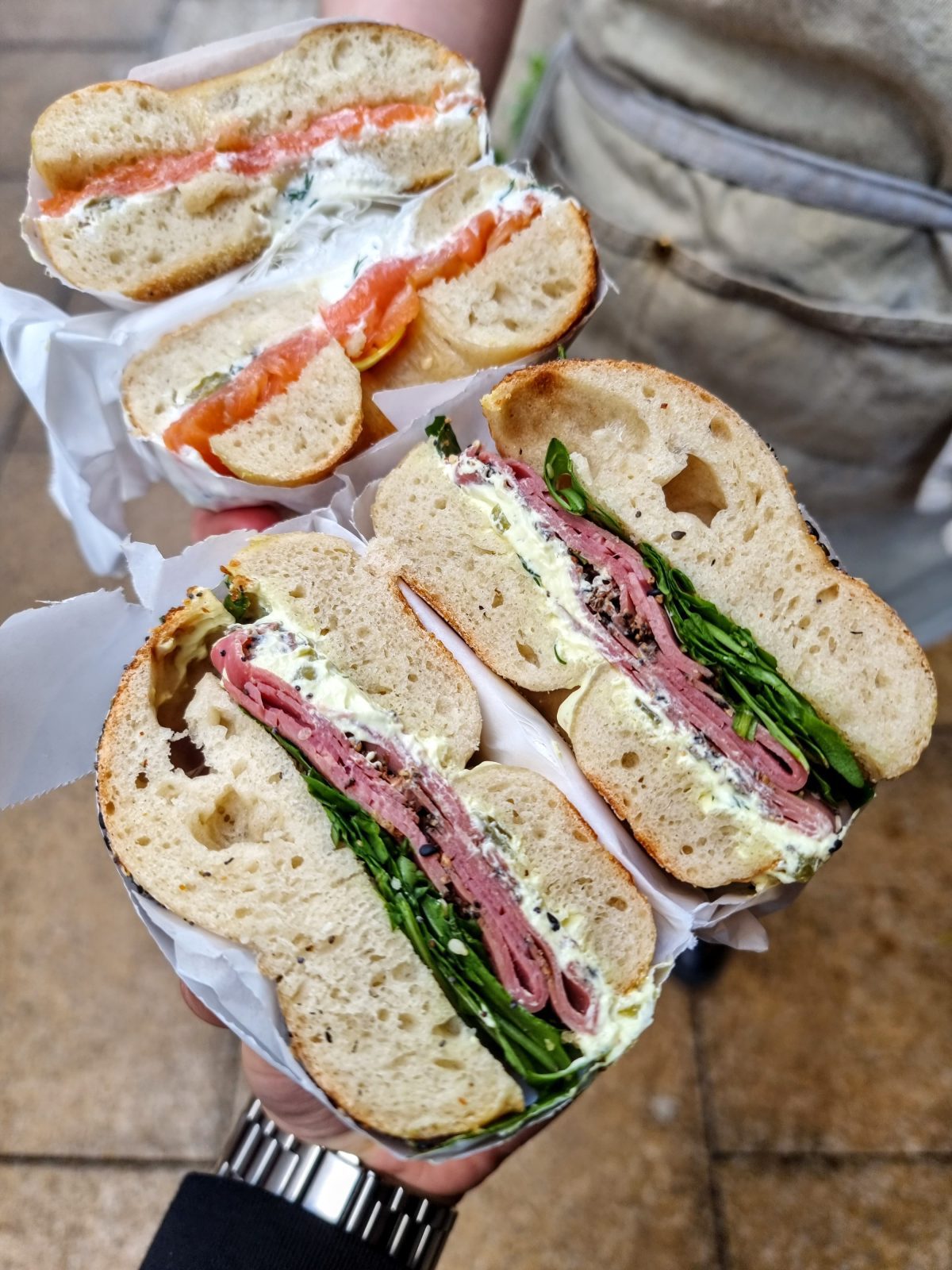 A new bespoke bagel menu has been created for the collaboration, which will see Bread Flower bring bagels stuffed with the likes of rainbow veggies with beetroot schmear and pastrami with mustard and pickle schmear.
These will appear alongside staples like smoked salmon with capers and schmear, or their vegan alternative – carrot lox with dairy-free caper and dill schmear.
Flowers will be available to buy in single-variety bunches and mixed arrangements over the counter, but larger bouquets will need to be pre-ordered through the Bread Flower website.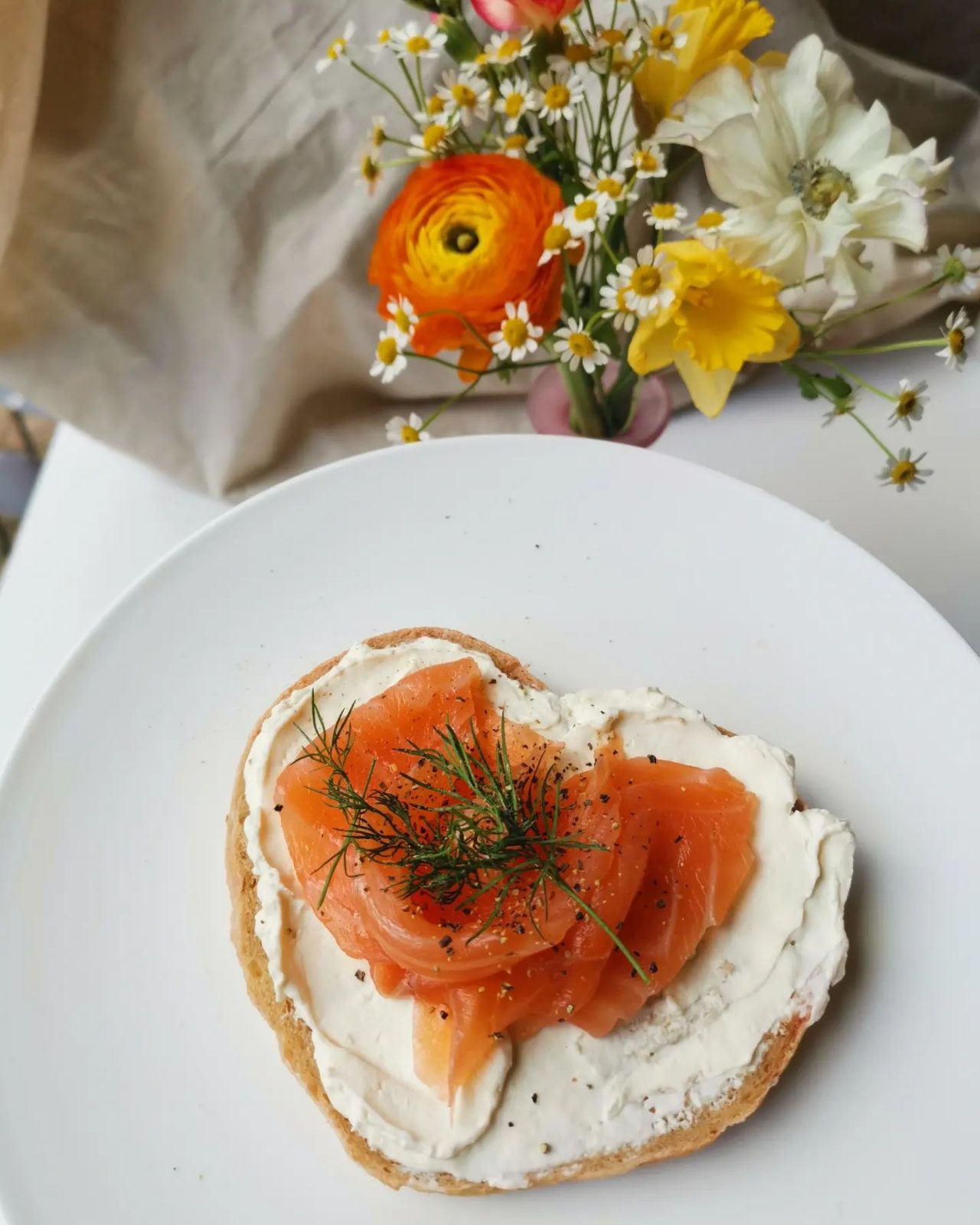 A selection of flowers will be available and change monthly from single variety bunches such as Tulips, Anemones, Rose, Eucalyptus, to bouquet arrangements, vases and cards.
The Bread Flower bagel shop and florist concept, established by friends Maya Black and Scarlett Jamieson, combines the duos' love of sourdough baking and floral design.
It will take over the Counter space are the warehouse from Monday 14 February, opening every Monday to Saturday between 10am and 2pm throughout 2022.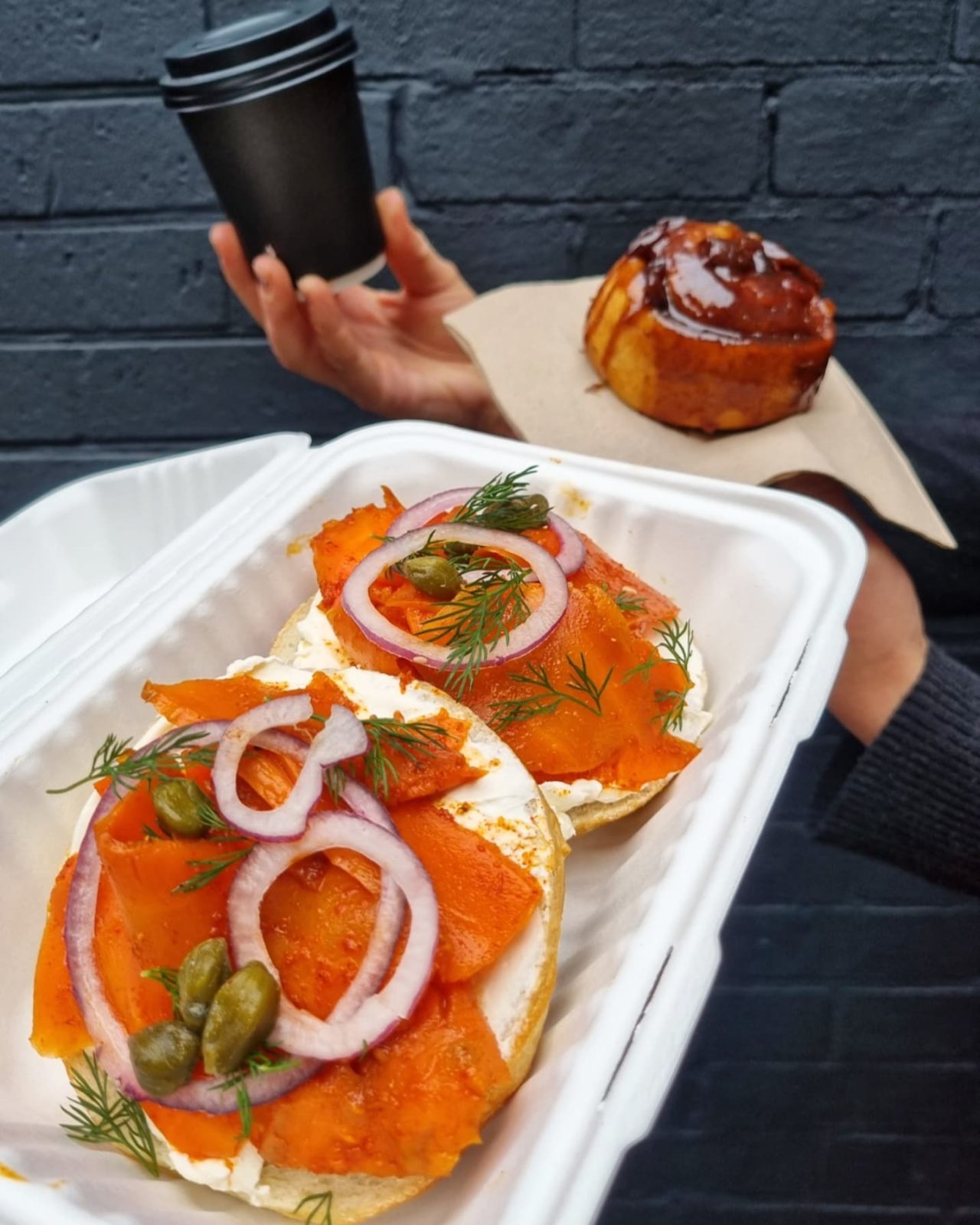 The Counter also serves drinks, such as teas, and coffees from Manchester-based speciality coffee roasters Blossom Coffee, whilst next to the Counter is the Pantry, which offers a wide selection of beers, wines and canned cocktails as well as snacks and an artisan food cupboard.
All housed within the warehouse-chic surroundings of the Grade II listed building, Ducie Street Warehouse and its aparthotel, Native Manchester, are right in the heart of the city centre.
The Bread Flower takeover at Ducie Street Warehouse is part of a food concept collaboration series that will be hosted across the warehouse space throughout 2022.
Feature image – Ducie Street Warehosue