News
NEW MANC EATS: feat. Michelin star doner kebabs and a bottomless BBQ brunch
Plus a first-of-it's-kind Thai street food buffet and basque-style Sunday lunch from Manchester's best restaurant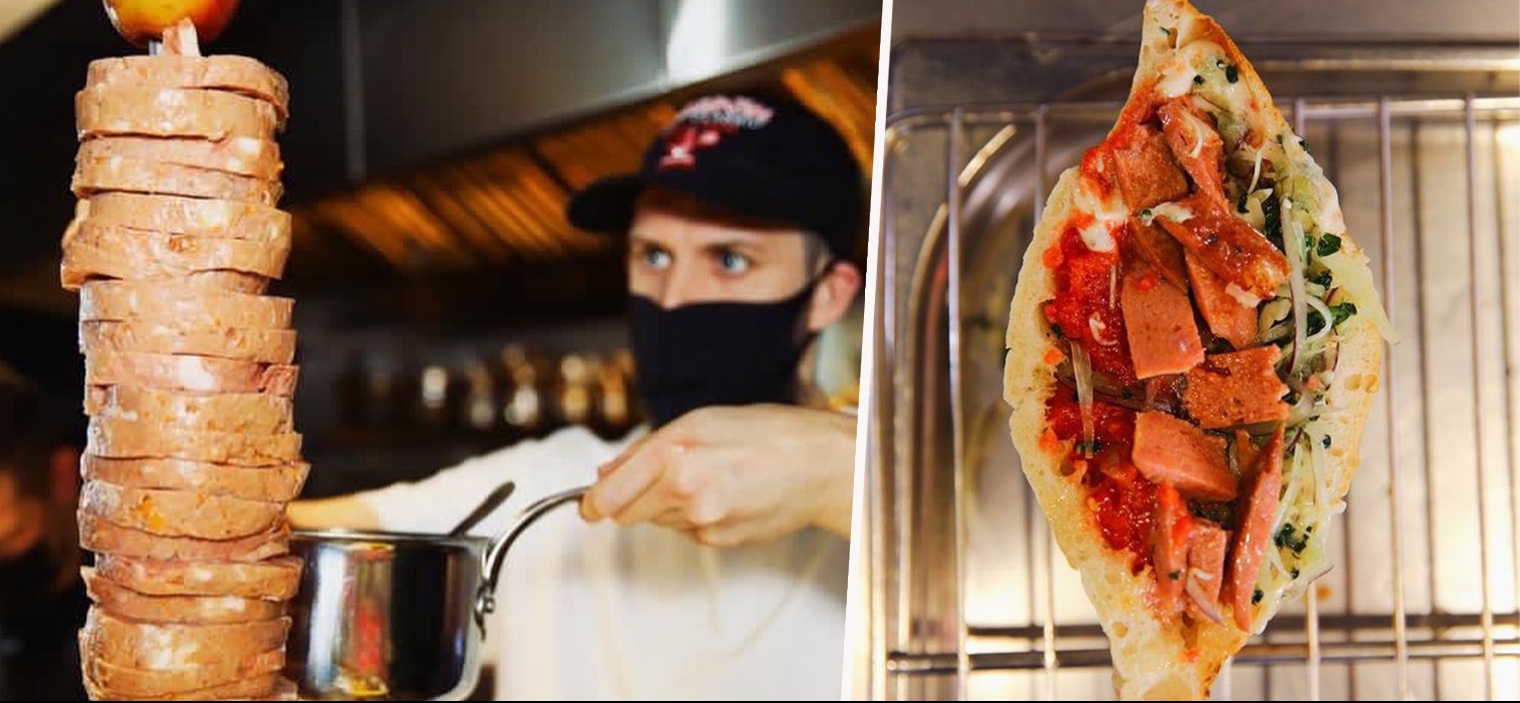 It's another great week for eating and drinking in Manchester, and boy have we got some tasty newcomers for you to check out this week.
From doner kebabs created by a Michelin star chef to a bottomless BBQ brunch at Manchester's cricket-themed restaurant Sixes, plus a new Sunday menu from MFDF's restaurant of the year winner Baratxuri an entire street of Thai street food at the Trafford centre you're absolutely spoilt for choice.
Keep reading to discover this week's top picks.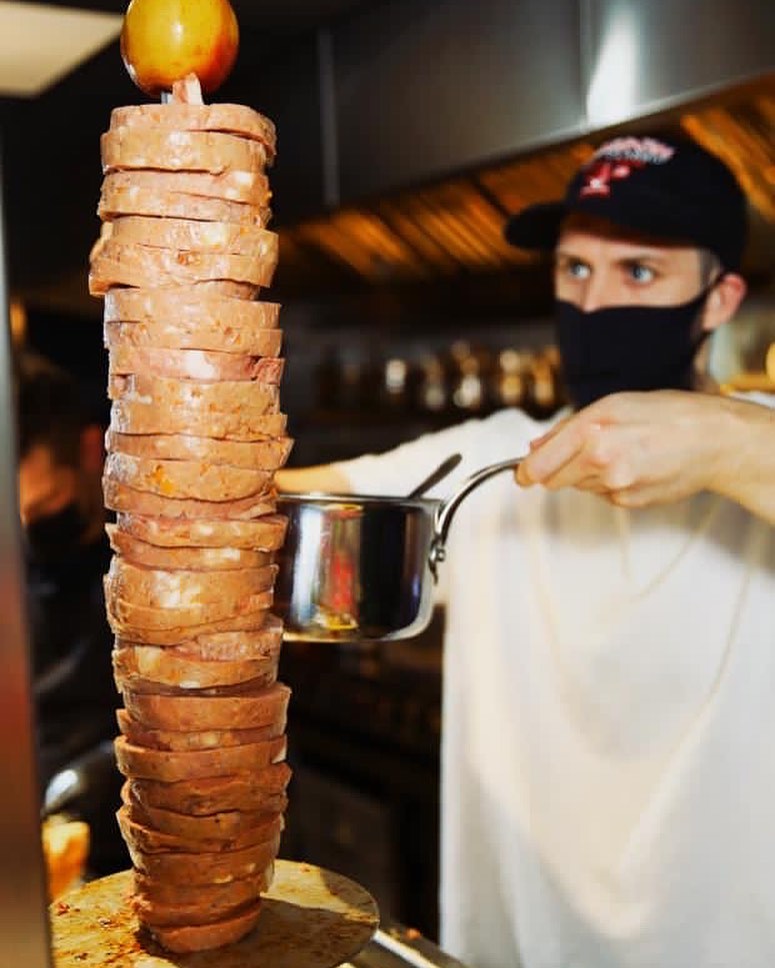 Berlin street-style kebabs from a Michelin star chef
Michelin starred Brummy chef Brad Carter, behind restaurant Carters of Moseley, launched his kebab shop in lockdown – taking meat from his existing suppliers and repurposing them into fancy doners.
inspired by an amazing Berlin chip shop kebab he queued for four hours to get in minus twelve temperatures, he started making a different one every week – using his high-end cheffing skills to develop some of the fanciest doners going
Now he's opened a proper shop here in Manchester at Escape to Freight Island – bringing some top-shelf doner tackle to the city (think squid doner, made by taking squid and pork fat and emulsifying them on the spide to pave off squid sausage meat).
Find it at Escape to Freight Island, 11 Baring St, Manchester M1 2PZ.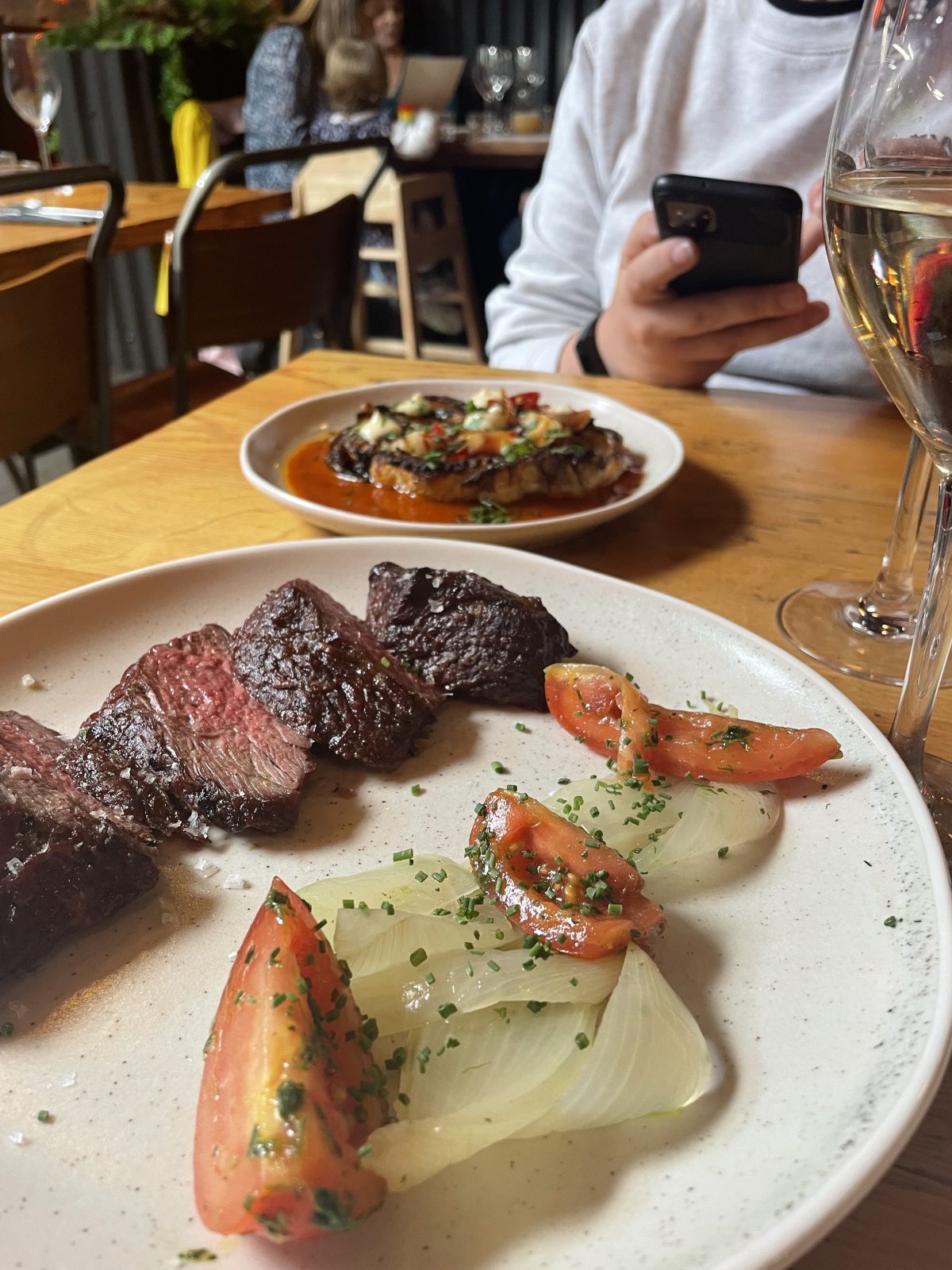 A basque-style Sunday lunch at Baratxuri
Baratxuri is the place to be this month after winning two of the top gongs at this year's Manchester Food and Drink Festival. Since taking home awards for Chef of the Year and Restaurant of the Year, the bookings have flooded in.
Whilst the Ramsbottom restaurant is, by all accounts, a complete joy to visit if you don't fancy trekking that far out of town you can also enjoy Baratxuri's food at Escape to Freight Island. Even better, the team there has released a new Basque-style Sunday lunch menu priced at just £21 for two courses.
Think wood-fired cuts of suckling lamb, beef cheek and whole-grilled sardines, plus smoked beetroot braised figs with blue cheese and a gorgeously spicy cauliflower bravas, finished off with a choice of Basque-style rum and orange syrup-topped trifle or orange and almond torta.
Find it at The Ticket Hall inside Escape to Freight Island, 11 Baring St, Manchester M1 2PZ.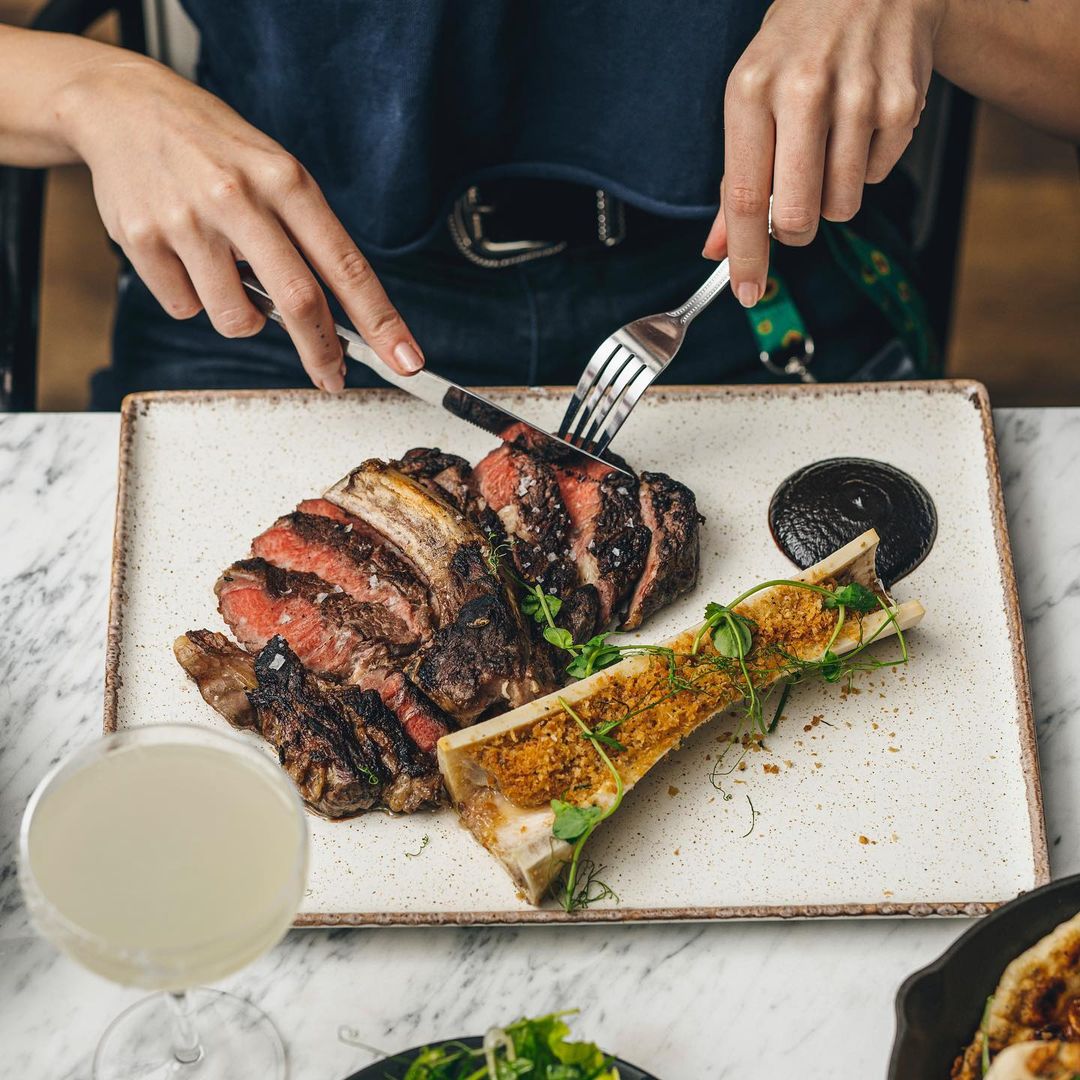 A British bottomless BBQ brunch (with optional cricket)
Manchester's cricket-themed restaurant Sixes, housed inside the Corn Exchange, has launched a new bottomless brunch menu with a selection of dishes inspired by classic English BBQs.
Think mac and cheese croquettes, and beef short rib on bone marrow toast, burgers, steaks and sweet potato 'from the ashes.'Drinks choices, meanwhile, include 90 minutes of unlimited prosecco and cocktails like 'girl next door' and 'garden variety' for £35, or you can opt for a champagne upgrade for an additional £5.
If you want to make a proper afternoon of it, you can play a game of cricket or two whilst you're here too. Off-peak prices start from £20 for thirty minutes for up to three people.
Find it at The Corn Exchange in the former Alston Bar & Beef unit on Cathedral St, Manchester M4 3TR.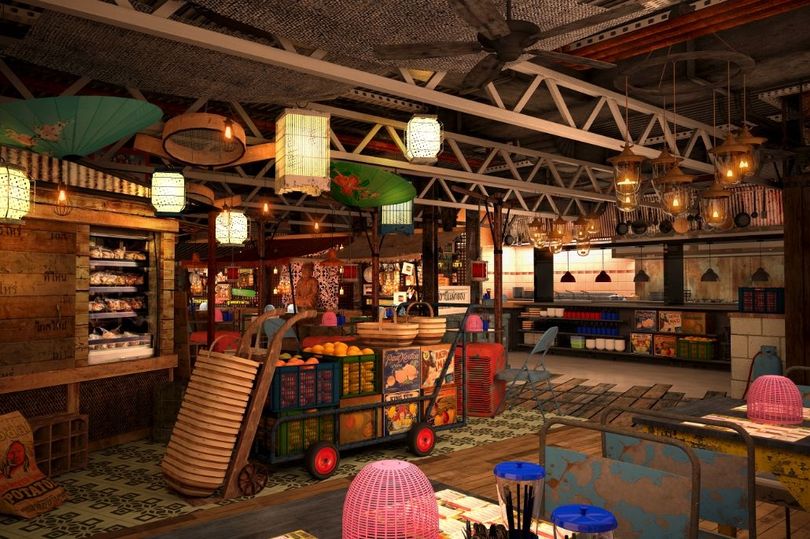 A first-of-its-kind Thai street food buffet
In what owners say is a first-of-its-kind opening, the team behind Thaikhun has launched a buffet restaurant dedicated to popular Thai street food dishes.
Mains on offer will differ every day, but customers can expect to find classics like pad thai, massaman, and khao soi gai soup here – with owner Kim Kaewkraikhot promising every dish is one you'd really find on a Thai street food stall.
With loads of savoury favourites and its own fully-equipped dessert station boasting a chocolate fountain, popcorn machine, slushy machine, and ice cream machine, the Thaikhun Street restaurant makes an impressive new addition to the Trafford Centre.
Find it at The Trafford Centre, open seven days a week.