News
NEW MANC EATS featuring a new hotpot restaurant and the return of legendary 'nonna' pizzeria Slice
Plus a new wine bar from the Gooey team, the fittest lemon pepper wet in Manchester and more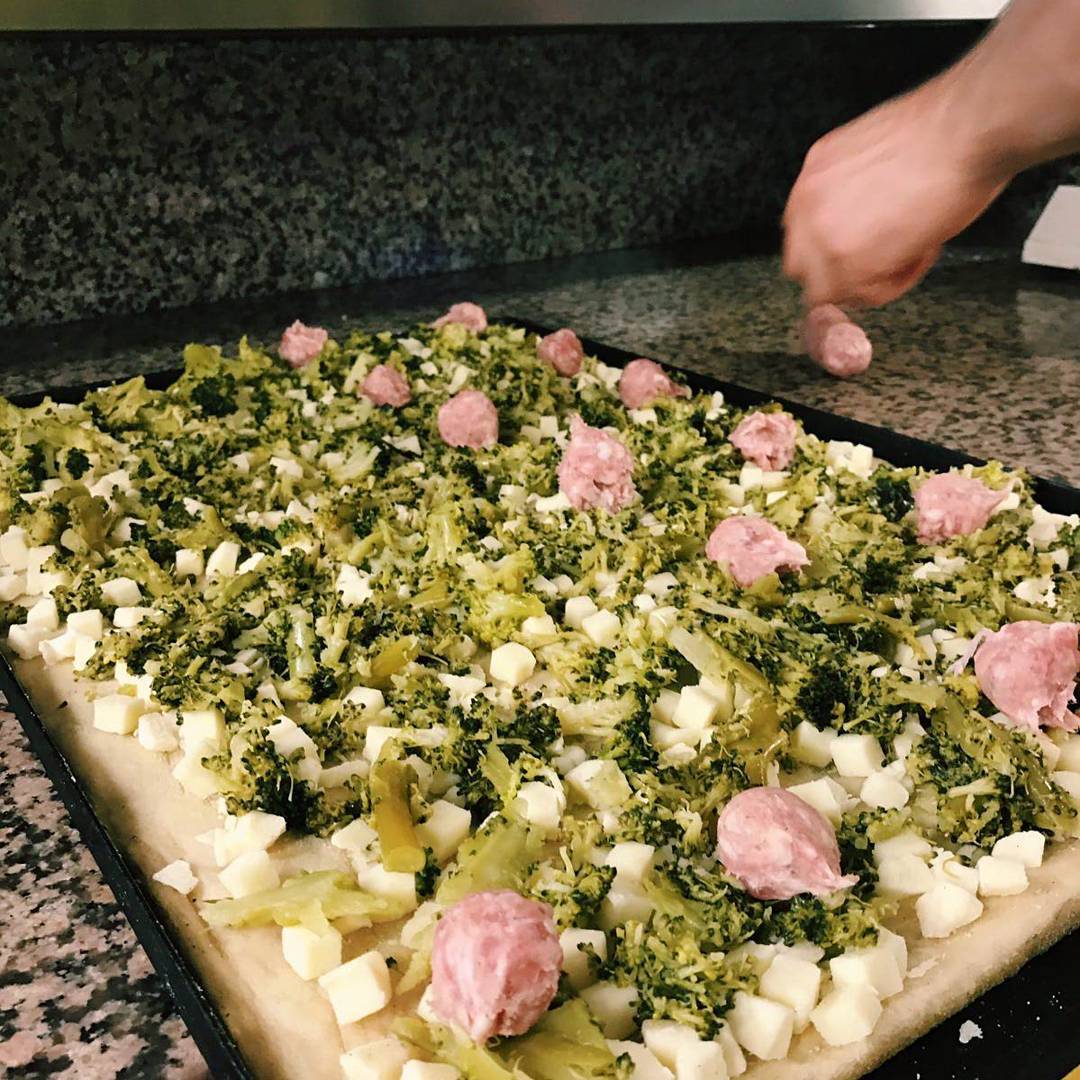 September looks set to be an exciting month for eating and drinking in Manchester, with a whole host of exciting new openings on the cards.
With new venues from Bundobust, Higher Ground, and Track Brewery all tipped to open their doors later this month we've got absolutely loads to look forward to – but this week, we're celebrating the return of the legendary Stevenson Square 'nonna' pizzeria Slice, which has opened a new home just off Oxford Road after a lengthy two-year closure.
We also welcome new Chinese hot pot restaurant Xiong qi to the city, wax lyrical about Manchester's new lemon pepper wet wings (if you know, you know), and check out a new natural wine bar in the Northern Quarter that's turning things on its head by serving some gorgeous-looking cake on the side.
Keep reading to discover our top food and drink picks in Manchester this week. You won't be disappointed.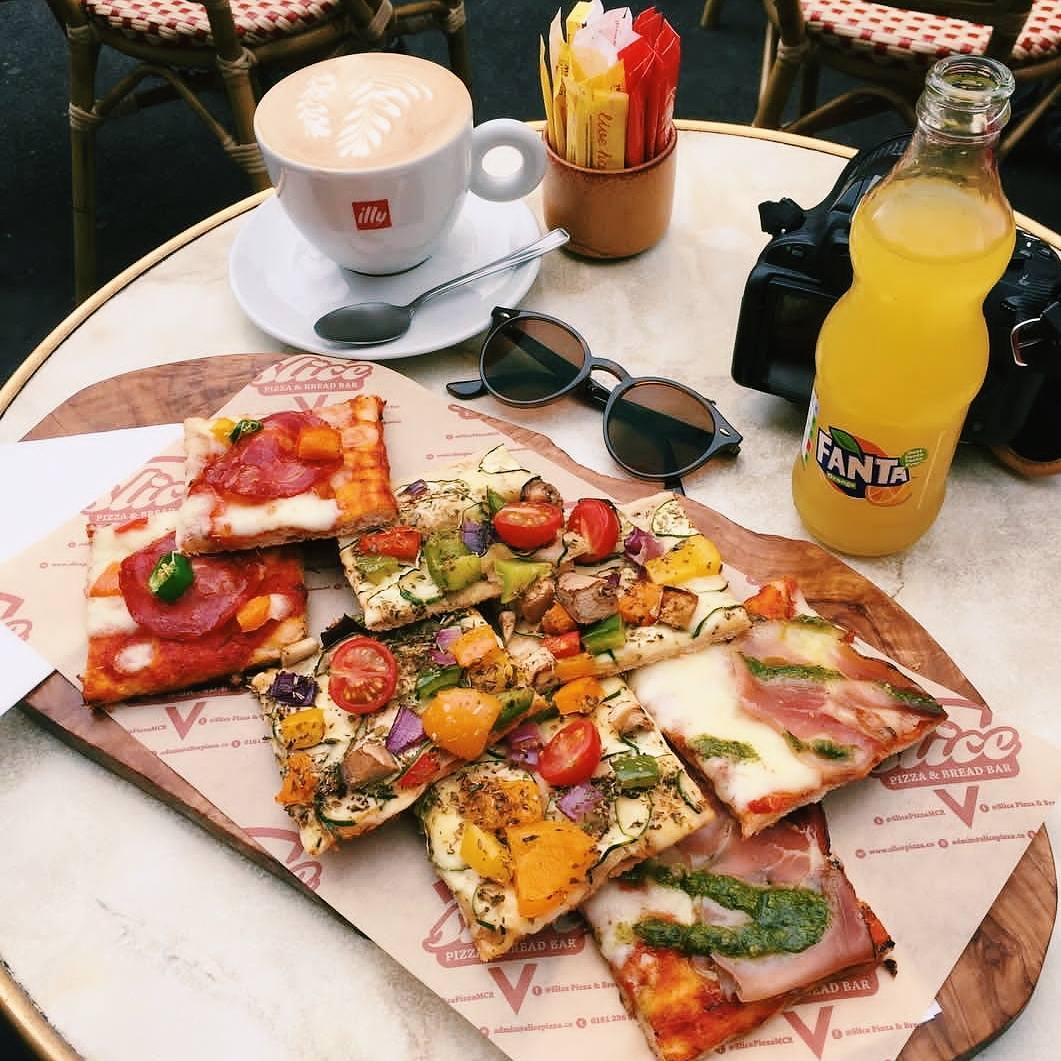 The return of the legendary 'nonna' pizzeria, Slice
Long before Detroit pizza became a thing and we got used to eating our pizzas square, Slice was down in the Northern Quarter serving up the original 'nonna' to queues of hungry Mancs.
The Stevenson Square restaurant was forced to close in early 2019, but has since found a new home and has now finally reopened outside Oxford Road train station after leaving us hanging for two very long years.
The signature slice here has to be their broccoli, chilli, and sausage – but on any given day there's a whole host of rectangular pan-cooked pizzas to choose from. The old Slice site also had a banging homemade gelateria which is pipped to make a return soon, too.
Find it at Manchester Oxford Road train station, M1 5NP.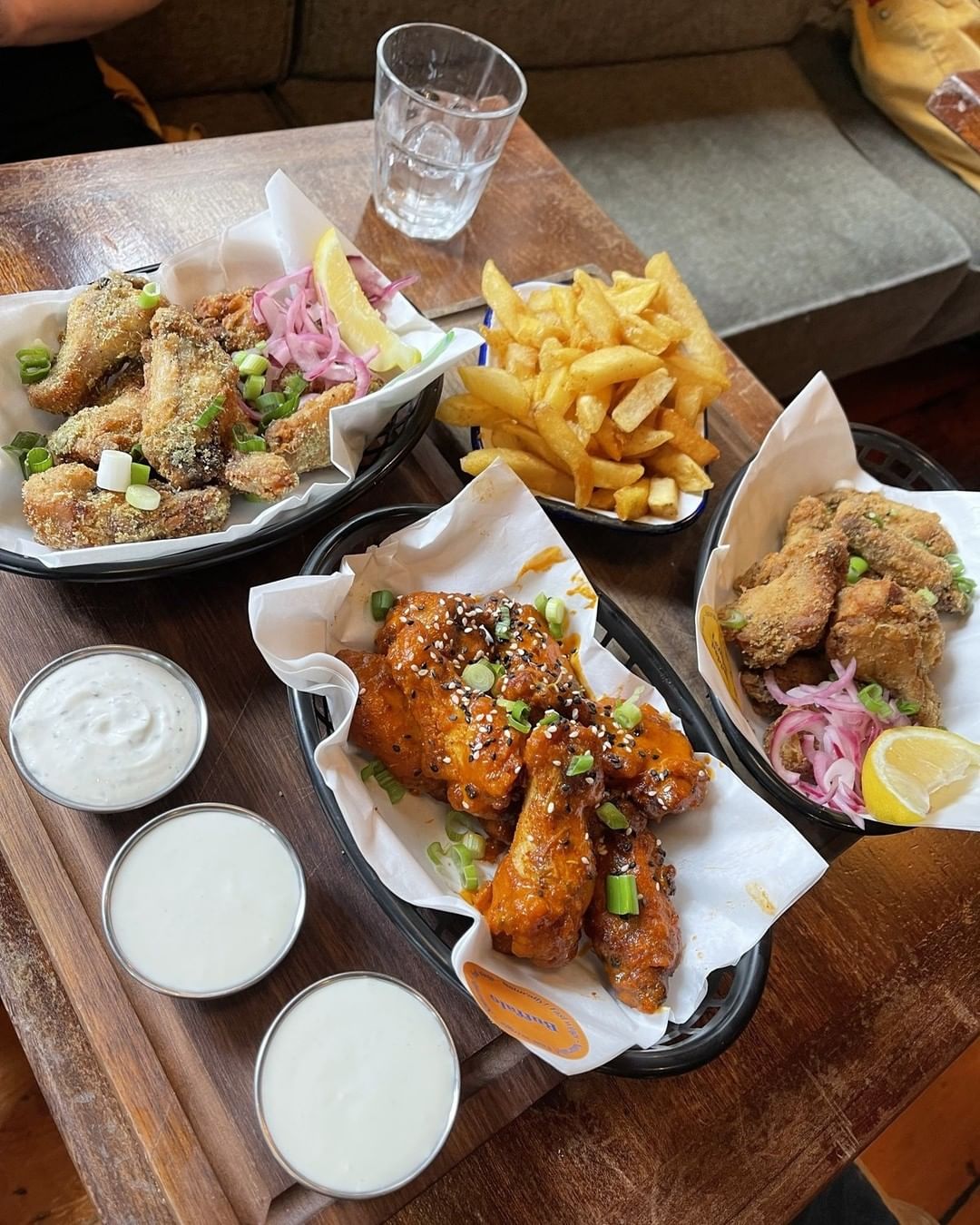 The best lemon pepper wet wings in the city
Ok, truth be told, we've never actually found anywhere that does lemon pepper wet wings in Manchester before – so to our knowledge, these may well be the only ones about.
The cult food is an institution in the peach state, originating in Atlanta's strip clubs and progressing into the rhymes of hip-hop artists like Rick Ross, Drake and Meek Mill before ultimately getting its international TV debut courtesy of Donald Glover in 2017.
Now, they've been brought to Manchester by the team behind Burgerism – a lockdown success story in its own right. Crunchy, salty, peppery, and oh so lemony, these beauties can now be ordered for delivery online via their new brand Wing Dash and are an absolute must-try for any fried chicken fans.
Find it available for online delivery here.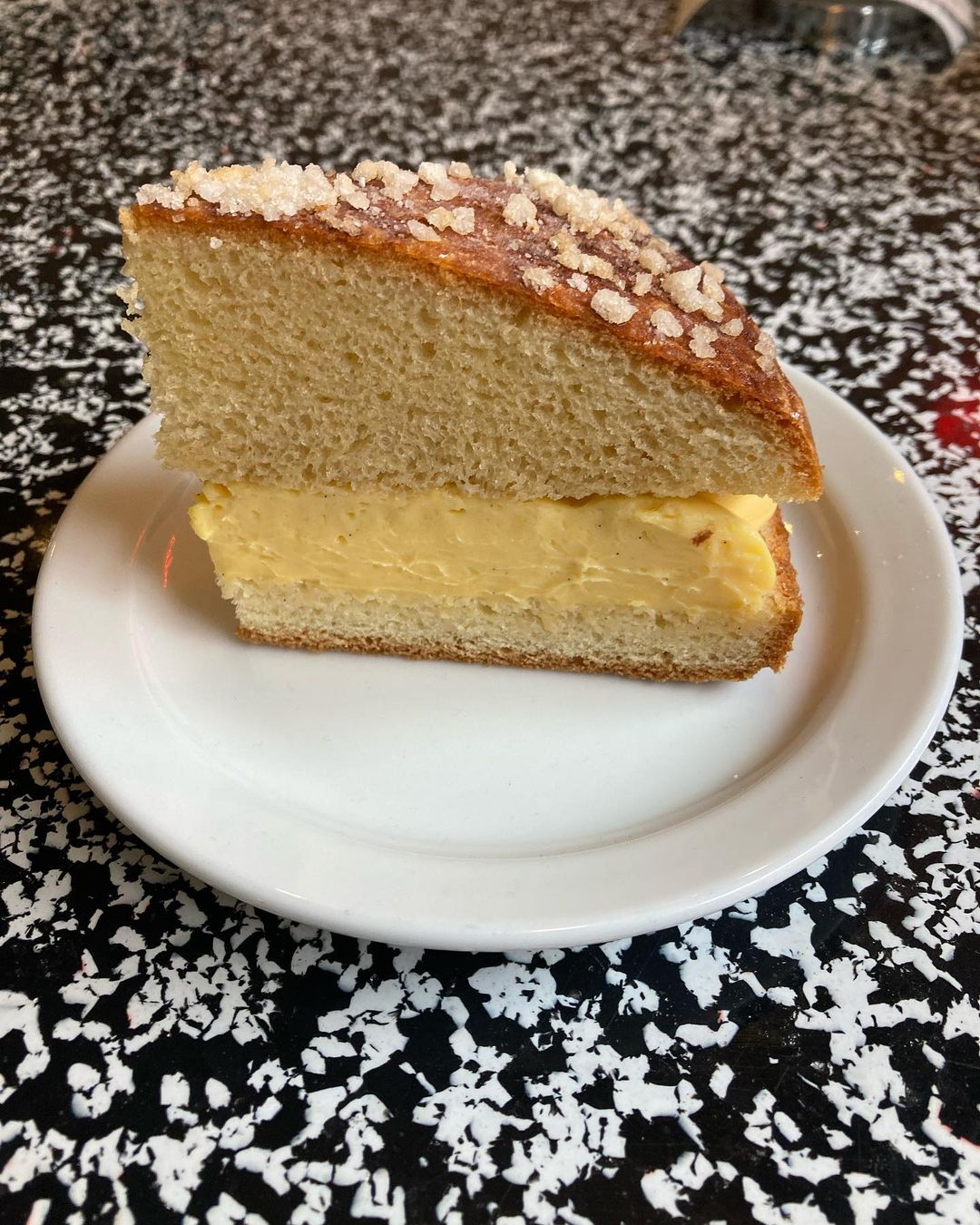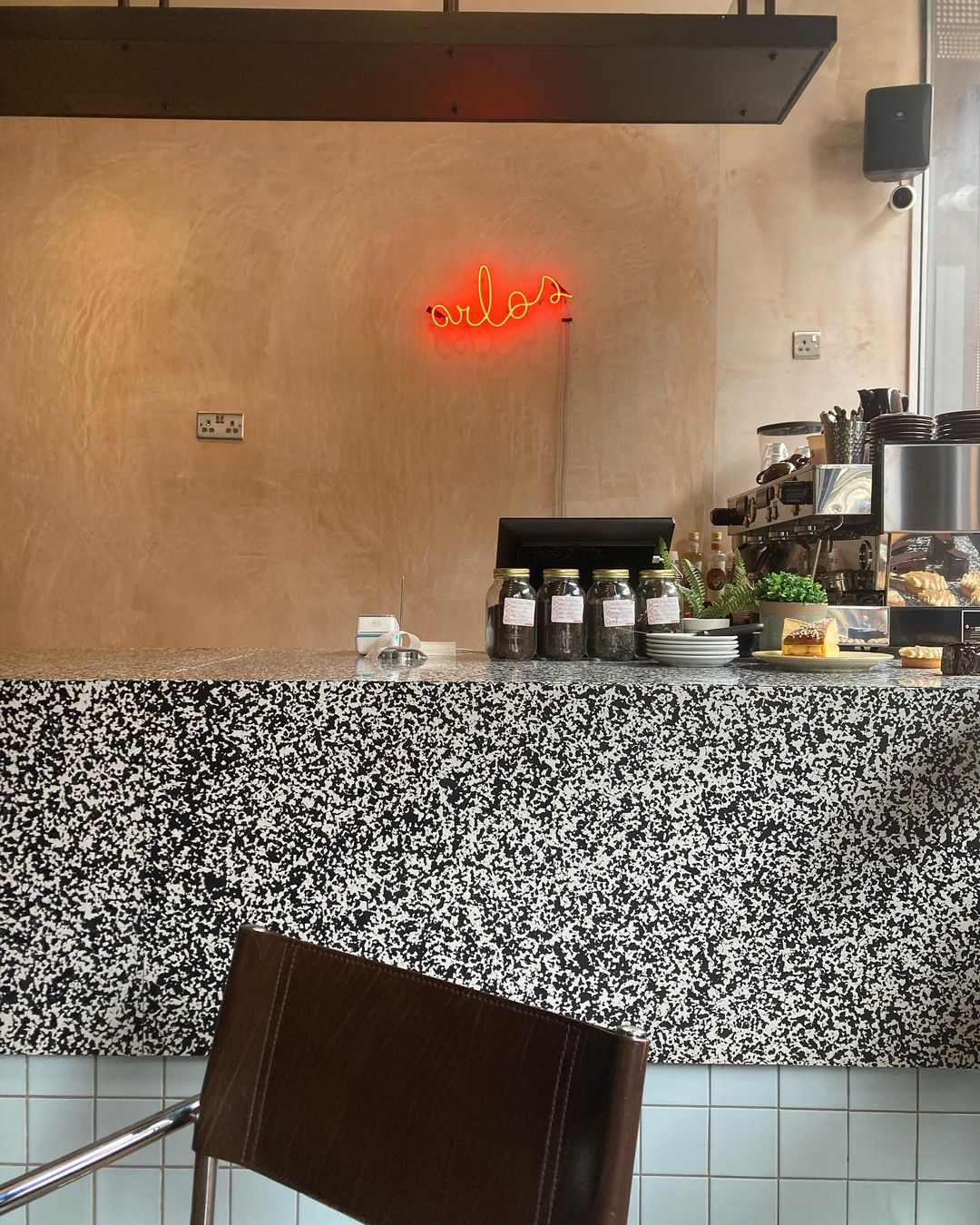 A new natural wine bar (with cake) from the Gooey team
The founders of Instagram food account Eatmcr have teamed up with hospitality heavyweight Sax Arshad (Mughli, Evelyn's Cafe, The Daisy, Les Deux Pizza Bar) to launch a new natural wine bar concept called Arlo's.
The trio previously co-founded the successful cookie and donut brand Gooey, now they're venturing into new territory on Stevenson Square with this tiny little wine bar/coffee shop/deli.
As previously mentioned, Gooey's bakers are providing some top-notch fancy bakes created especially. Elsewhere, a small deli menu features local produce from the likes of Holy Grain, the Crafty Cheeseman and Northern Cure.
Find it at 19 Hilton St, Northern Quarter, M1 1JJ.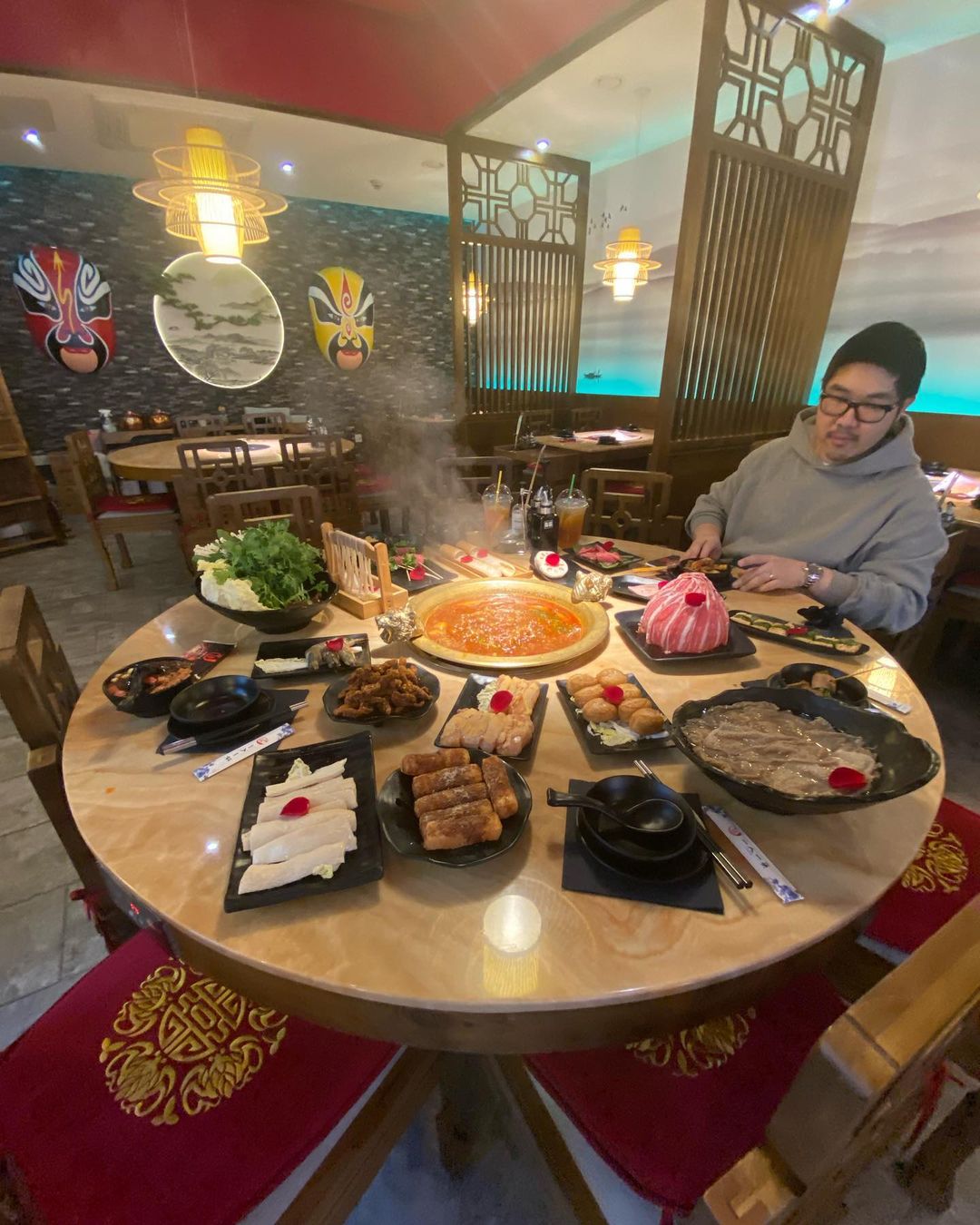 A new build-your-own Chinese 'hot pot' restaurant
Xiong qi specialises in serving traditional Chinese 'hot pot' and can now be found on Faulkner Street, right in the heart of Manchester's China Town.
Already established in London, Birmingham, Sheffield, Southhampton, Coventry, and Leicester – they've now landed in Manchester with their award-winning concept, which aims to transport you back to Chengdu, China with its authentic and healthy bowls.
For those who've never hot-potted before, this is an absolute cold-weather staple. You start by picking your own broth from a choice of four before choosing from a selection of meat, fish and vegetables which you cook yourself in the boiling liquid at your table.
Play it safe with a mixed meat platter, or go more adventurous with choices like ox tongue, mutton, and prawn mash with bamboo fungus. The beauty is, it's a hyper-personal experience meaning you choose to eat exactly what you want.
Find it at 56 Faulkner St, Manchester M1 4FH.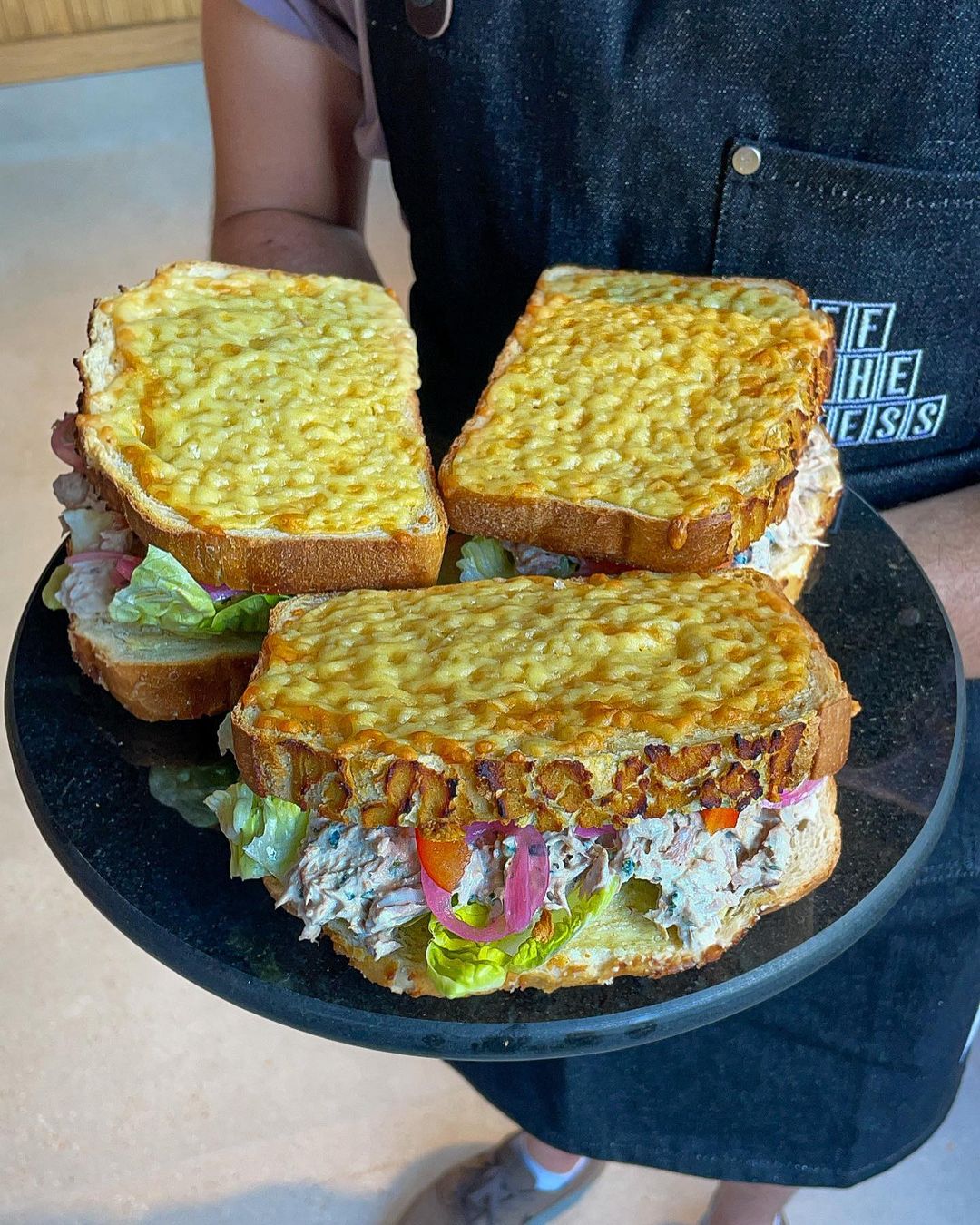 A new speciality coffee shop and deli in the Express Building
It's one of Manchester's most iconic buildings, even more so following a recent £4m refurbishment. Now, the Express Building has welcomed in a new coffee shop and deli downstairs – fittingly called Off The Press.
Complete with its own in-house bakery, this little spot offers some cracking breakfast and lunch options like cheese-skirt-loaded toasties, alongside wholesome muffins, salted chocolate chip cookies, and a whole host of gorgeous-looking cakes.
Coffee-wise, choices abound – you'll find bright pink beetroot lattes here alongside more standard choices like flat whites and americanos. An ideal choice if you're working from home and looking to get out of the house for a few hours.
Find it at The Express Building, 9 Great Ancoats St, Manchester M4 5AD.
Feature image – Slice.