News
New measures introduced at Dovestone Reservoir to cut risk of summer wildfires
The RSPB, United Utilities, Oldham Council, GMFRS, and GMP have all joined forces to prevent any more devastating damage to the beauty spot.
Some new measures have now been introduced at one of Greater Manchester's most popular beauty spots ahead of the summer in attempts to cut the risk of wildfires.
Every year, as the summer sets in and the temperatures start to rise, Dovestone Reservoir often sees people flock to make the most of what the bordering picturesque Peak District landscape has to offer – but this has sadly meant that the area has been hit by several devastating wildfires as of late.
This has caused thousands of pounds worth of damage and has destroyed precious habitats.
While a public space protection order may currently be in place to stop any BBQs, campfires, and fireworks from being lit, the RSPB and landowners United Utilities have decided to go one step further this year to prevent catastrophe.
The RSPB has been given a grant by the Nature for Climate fund, and this has allowed for two seasonal fire rangers to be employed at Dovestones, who's job it will be to help raise awareness of wildfires and their devastating consequences.
Read more: Dovestone will take 'many years to recover' after moorland fire this weekend
Over the summer months, the new fire rangers will patrol Dovestone Reservoir and the Longdendale Valley to watch out for any fires, report what they deem to be suspicious activity, and pick up litter, as well as remind visitors about the public space protection order and the fact BBQs, campfires, and fireworks are all banned from the site.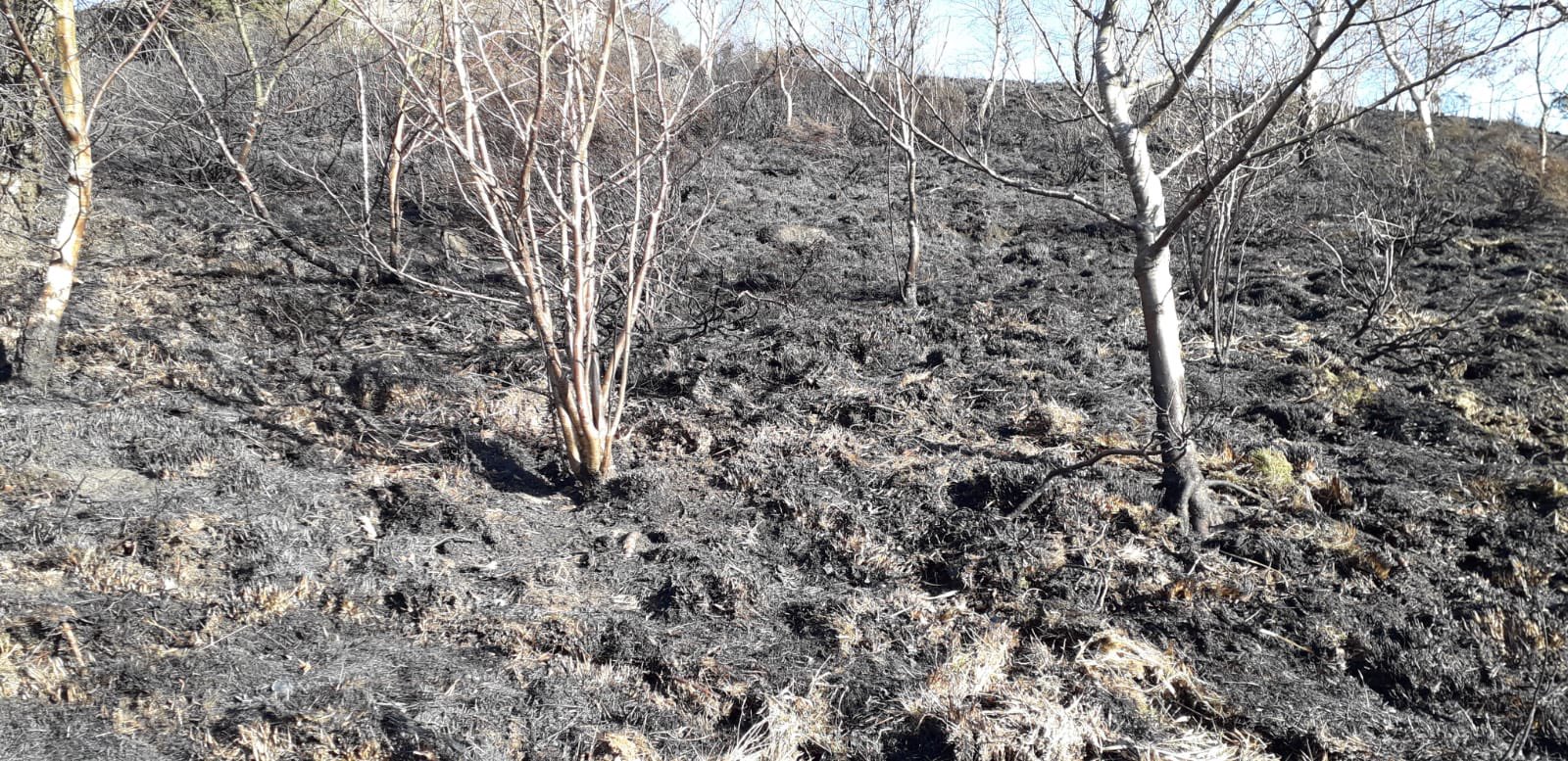 Anyone found to be breaching this order risks a large fine, or even prosecution if their actions lead to a wildfire.
Not only that, but the rangers will also conduct an outreach programme in schools and the local community to help visitors understand what they can do to prevent them.
Oldham Council, Greater Manchester Fire and Rescue Service (GMRFS), and Greater Manchester Police (GMP) are all working alongside the RSPB and United Utilities to protect the moorland over the next few months as the wildfire risk increases, and just like the rangers, one of the main things they will be doing is making sure people are aware of the public space protection order in place.
"Even a small wildfire can cause a huge amount of damage and destruction to the local environment and wildlife and they also take up significant time and resources for our crews to respond to," said Jim Willmott – Group Manager for Bury, Oldham and Rochdale at GMFRS.
"I'd like to remind people to protect our moors and never light a barbecue or fire of any kind in the countryside."
GMP will be carrying out dedicated patrols in the Dovestones area in Greenfield to help raise awareness and deal with any breaches of the order.
Local primary and secondary schools have been given assemblies about the risks of wildfires and how they can be prevented, with a competition taking place for primary school students to design signs for the area telling people about the dangers of fires.
Read more: Reservoir walks around Greater Manchester that aren't Dovestones
The RSPB is also looking for volunteers to help with fire watch.
"When it comes to wildfire prevention we all have a role to play and no one organisation is doing this single-handedly," said Miriam Biran – Visitor Experience Manager at the RSPB.
Featured Image – Pixabay