News
New mosaic mural inspired by Manchester's music and sporting heritage unveiled
The Manchester Originals mural was unveiled outside of Emirates Old Trafford yesterday.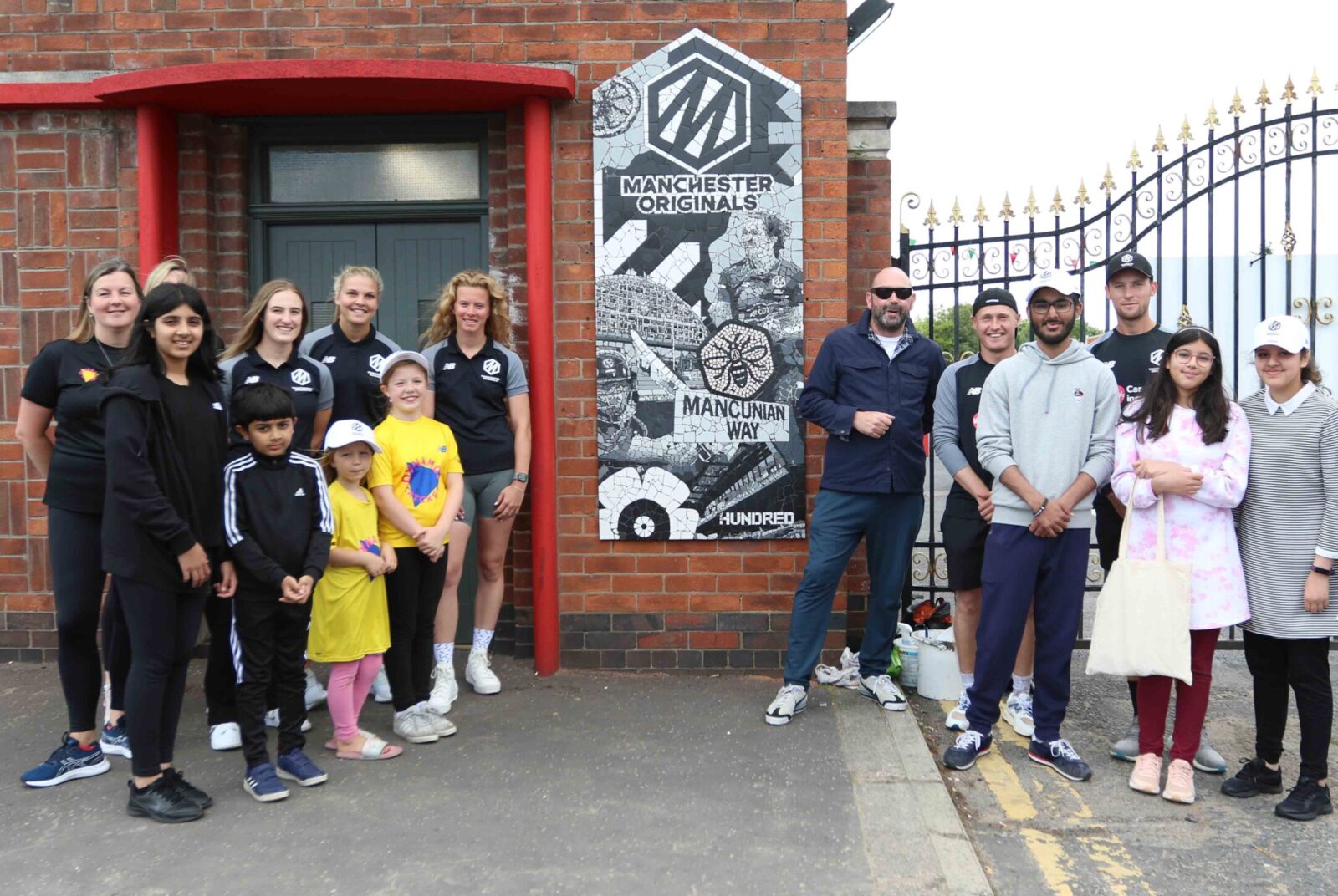 A brand new mosaic mural inspired by Manchester's iconic music, sporting, and architectural heritage has just been unveiled.
Ahead of the return of cricket's newest and most entertaining tournament, The Hundred, later this week, the new mural has been unveiled just outside of the Emirates Old Trafford cricket ground and it pays homage to the city's very-own team, Manchester Originals.
The new mosaic mural – which is described as being a "legacy artwork" – not only brings to life the Manchester Originals' striking monochrome branding that fans will know well, but it also draws inspiration from the architecture, music, and sporting heritage that the Greater Manchester region is world-famous for.
It also features the city's emblem, the Manchester worker bee, The Stone Roses' lemon, and also a clever nod to "the Mancunian Way of doing things".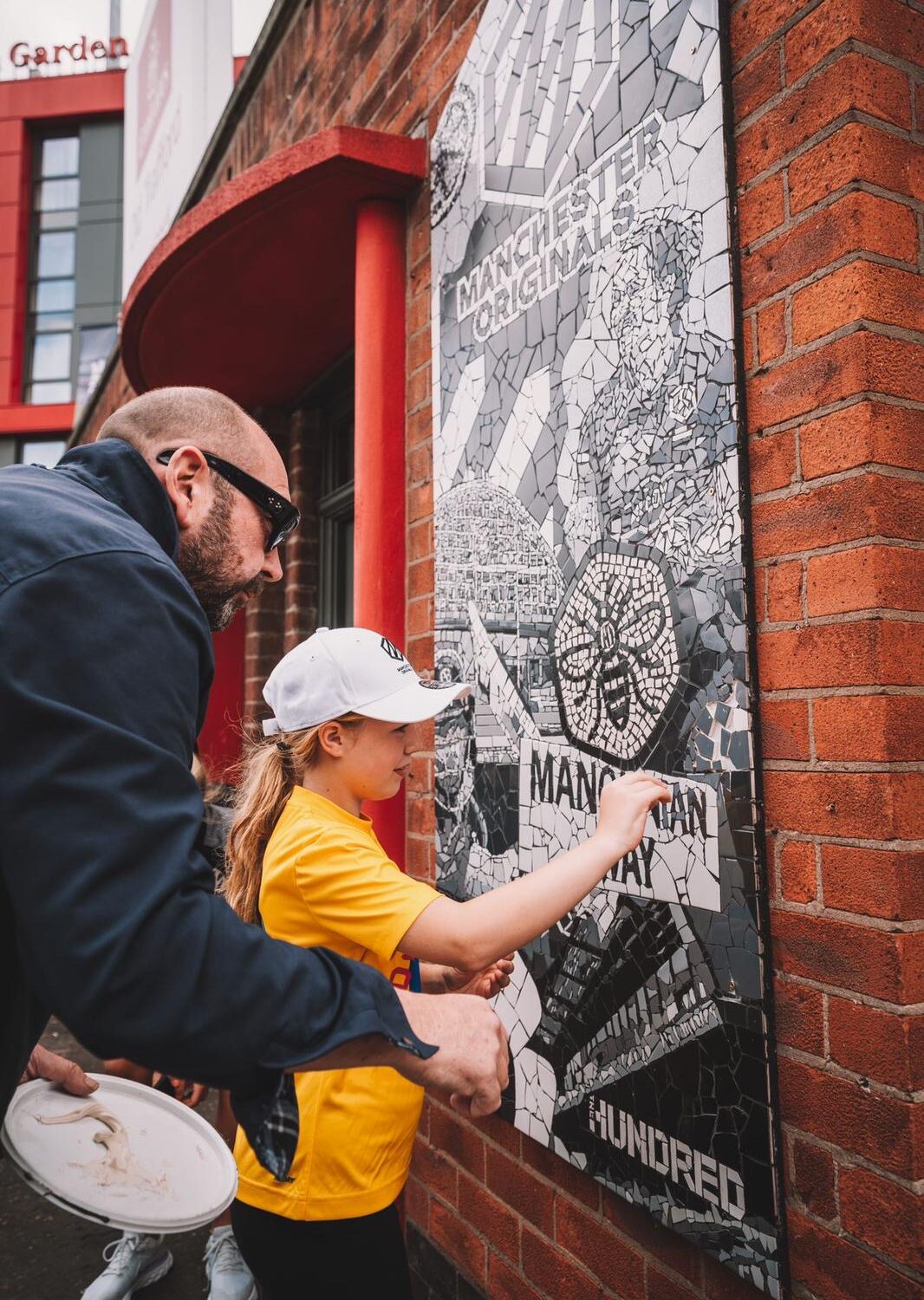 The new mural is the impressive work of renowned local mosaic artist, Mark Kennedy – who's recognisable creations adorn the streets of Manchester, and have become synonymous with the city for over 20 years now.
Mark was as at Emirates Old Trafford himself to help unveil the mosaic yesterday.
"Manchester has been my canvas for nearly 30 years, I can't imagine being from, or based, anywhere else," Mark said on the unveiling of the new mural.
"We wanted this piece to be modern, but with references that will stand the test of time."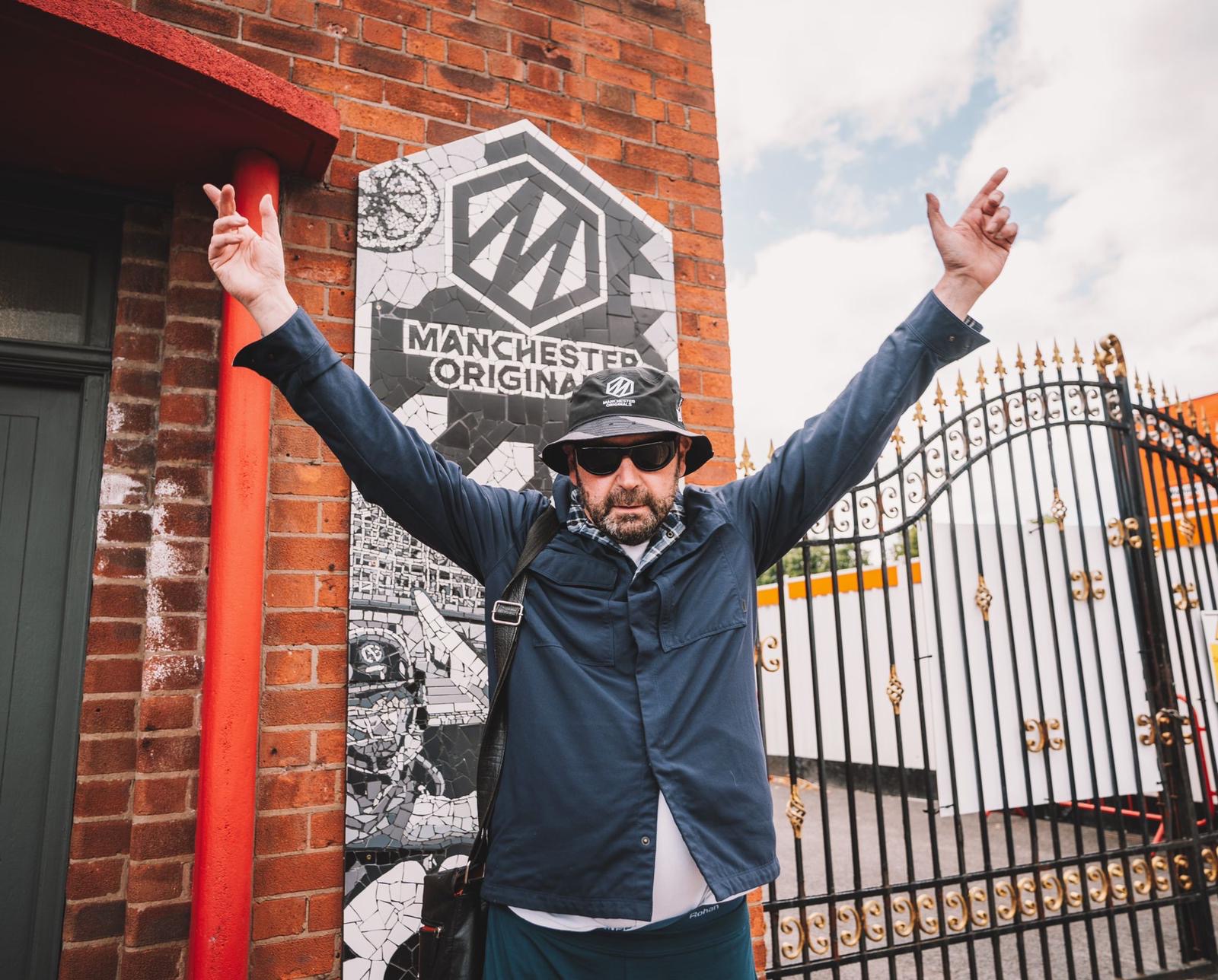 A handful of local residents and cricket fans were also invited down to Emirates Old Trafford to place the final pieces into the mosaic ahead of Manchester Originals' first home game of the tournament against the Northern Superchargers this Friday.
The mural also depicts Manchester Originals' Women's captain, Kate Cross.
Read more: Manchester Originals and The Hundred is returning with cricket, music, and more
Speaking on the mural's unveiling, Kate explained: "Manchester is more than our name, it's our home, so to be part of a piece of art that captures that iconic Manchester spirit is a real honour… and I hope to see plenty of photos [of our fans] stood next to the mosaic."
Unfamiliar with The Hundred?
Now in its second season and already proving popular with people of all ages, it's cricket's newest one-day 100-ball tournament that runs for four-weeks and gives spectators the chance to enjoy a mix of fast-paced world class cricket, along with music, entertainment, and street food off the pitch.
"This concept of cricket is radical – and Manchester is a radical city," Mark Kennedy added.
Featured Image – Nathan Whittaker (@Manc_Wanderer) via Manchester Originals