Eats
New pizza place coming to Manchester Arndale serves breakfast pizza
[siteorigin_widget class="SiteOrigin_Widget_PanelImage_Widget"][/siteorigin_widget]
[siteorigin_widget class="SiteOrigin_Widget_PanelText_Widget"][/siteorigin_widget]
[siteorigin_widget class="SiteOrigin_Widget_PanelImage_Widget"][/siteorigin_widget]
[siteorigin_widget class="SiteOrigin_Widget_PanelText_Widget"][/siteorigin_widget]
Eats
A traditional cafe serving retro favouties has opened on the third floor of Affleck's

Georgina Pellant
A brand-new cafe has opened on the third floor of the iconic Afflecks building, offering an all-day menu of British classics, from breakfast through to closing time.
Serving cafe classics, Third Floor Rising will dish up quality breakfasts with specialities including meat, vegetarian and vegan fry-ups and breakfast rolls, BLT, teas, coffees – basically everything required to kick start the day.
There's also a solid list of homemade favourites – such as Tommy's homemade pies, paninis, toasties and filled rolls, alongside Sarah's tray bakes and cakes.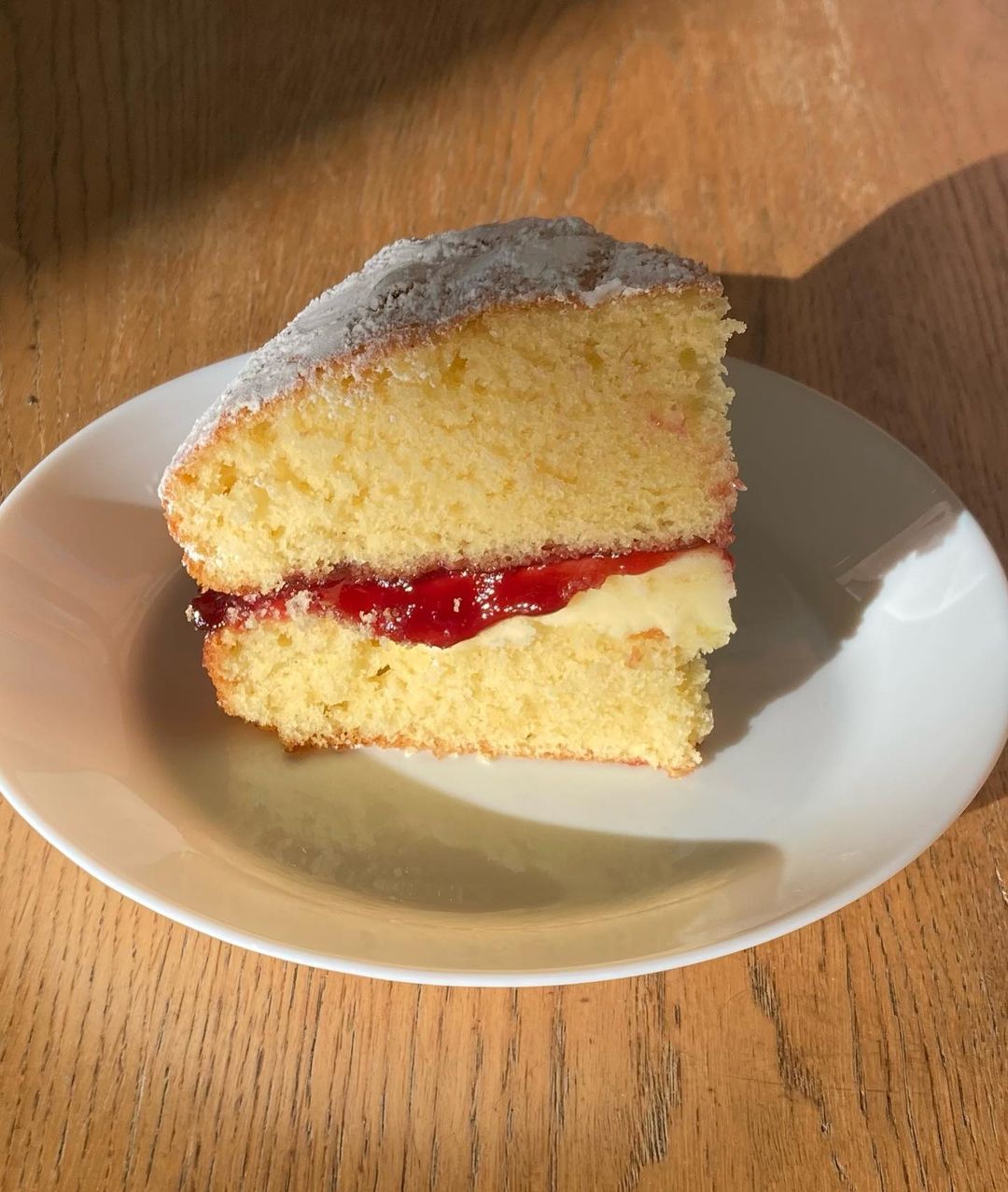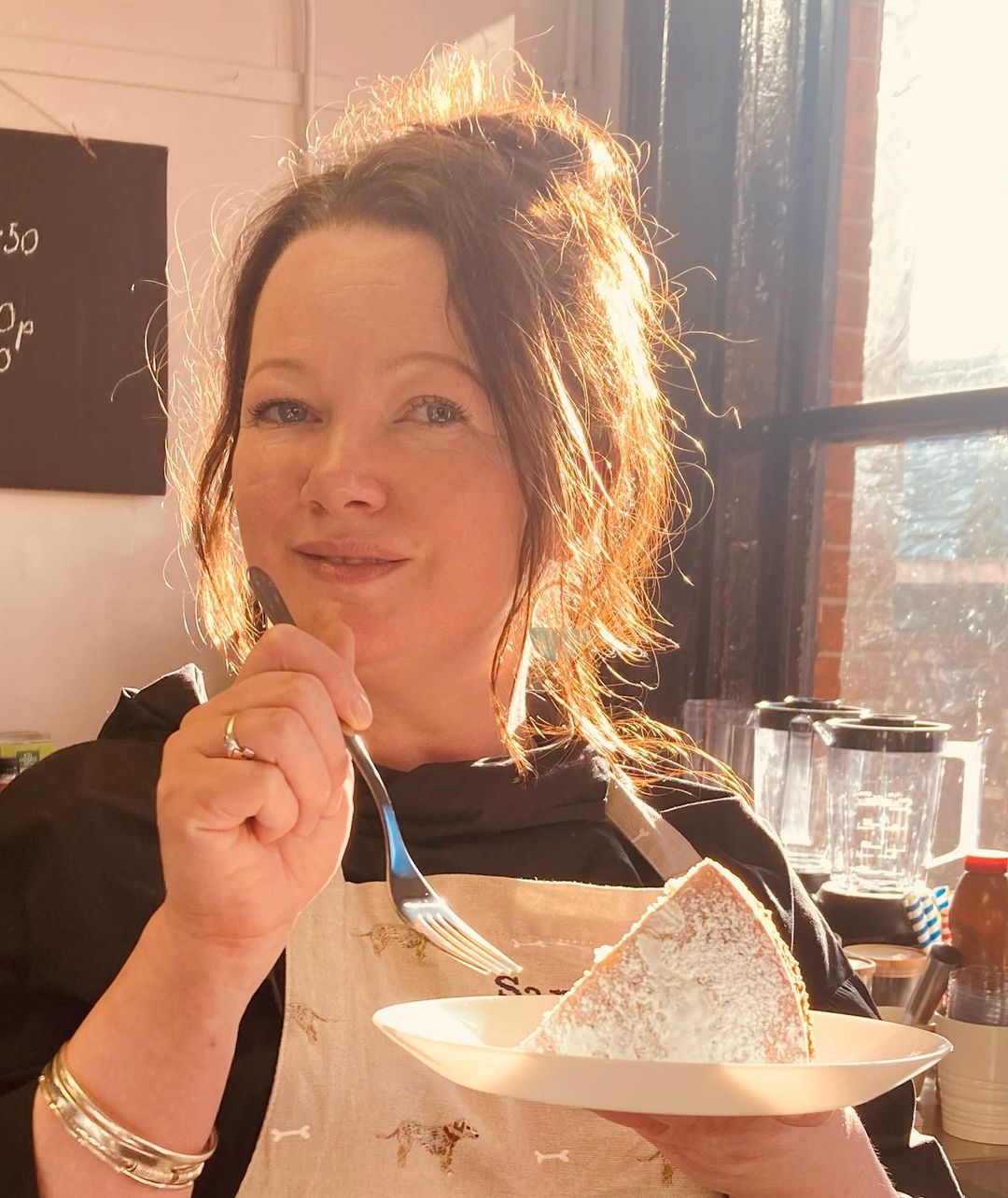 Third Floor Rising has been brought to Afflecks by husband and wife team Tommy Heaton and Sarah Abell – long-time Afflecks fans who felt that it was the perfect space for their new venture.
With a wealth of experience in hospitality spanning over 20 years, the pair decided now was the time to open their first space and atop one of the city's most iconic buildings was too good an opportunity to miss.
As one of Manchester's most famous café spots rises again, the inspiration for the name comes from the book of the same title written by author Hilary Mantel when she worked at Affleck and Brown.
The cafe will be serving breakfast from 10.30am when Afflecks opens, as well as lunch and drinks all day long, designed to refuel hungry shoppers, visitors and traders alike.

The drinks menu includes coffees, smoothies, milkshakes and coolers. All of this will be brought to customers in a relaxed, homespun atmosphere with carefully considered vintage inspired interiors.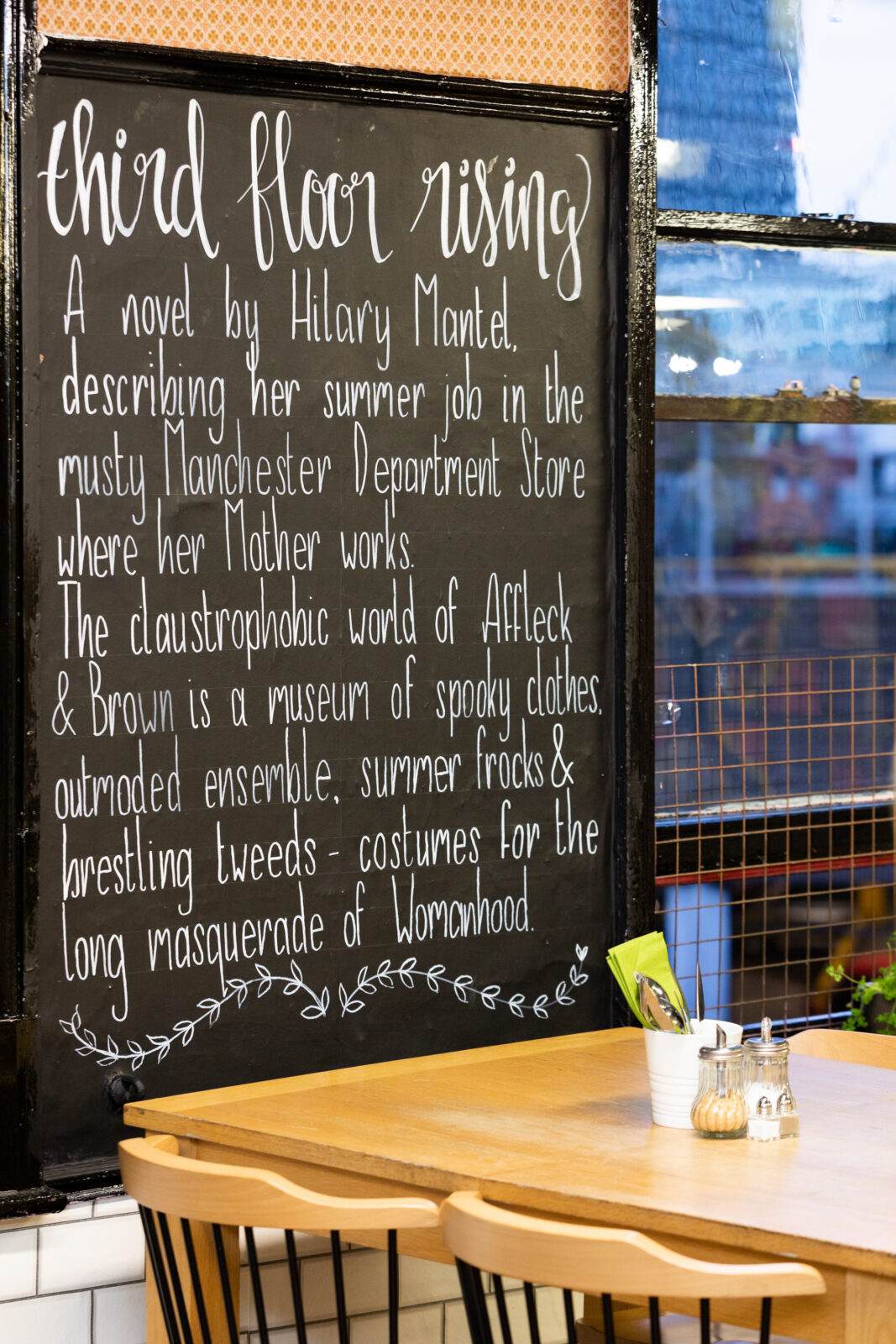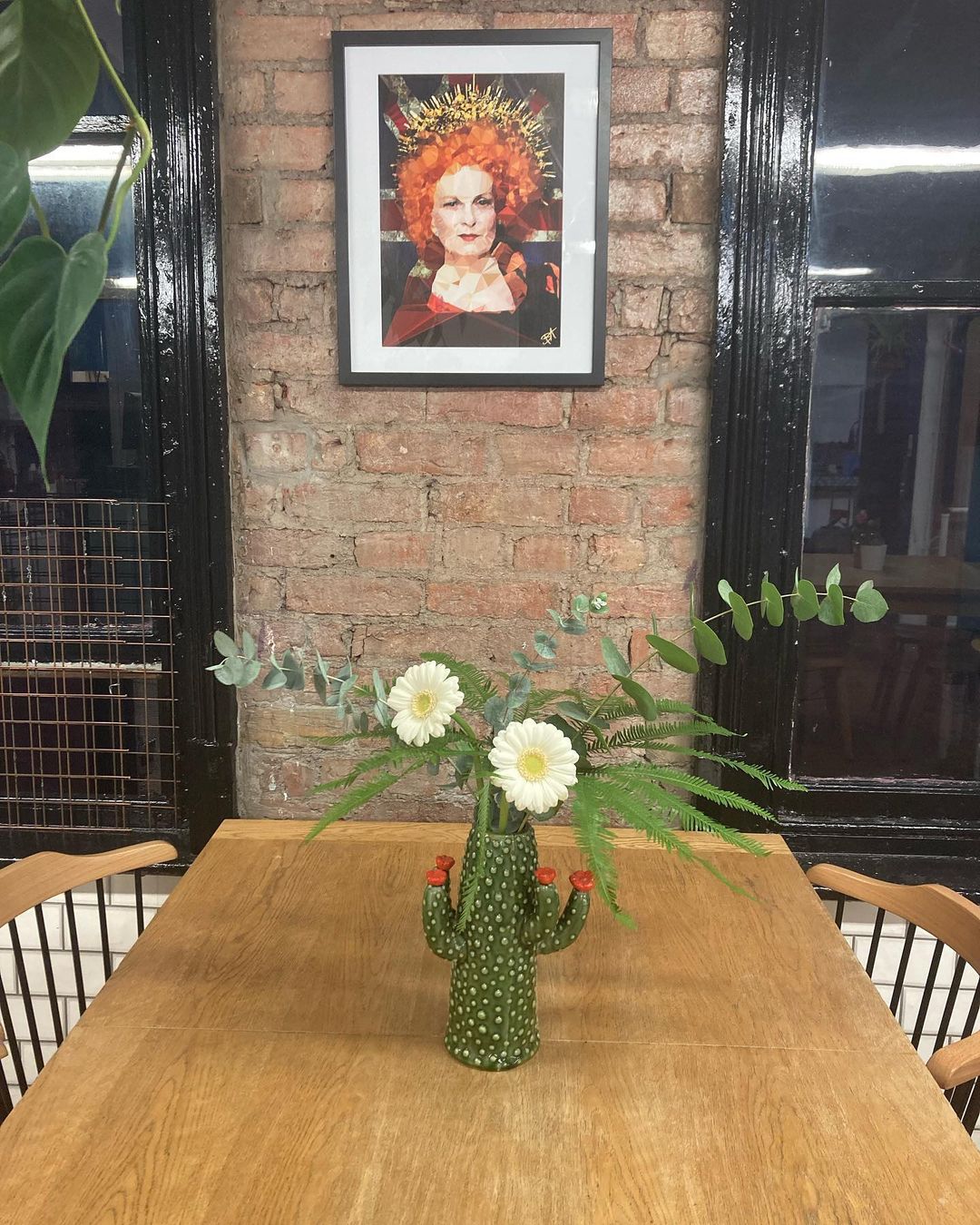 From handwritten, daily-changing menus, to original 70s printed wallpaper, owners Tommy and Sarah wanted to emulate their own home and love of all things retro in the surroundings for the city's new community cafe.

The welcoming space also reflects the amazing light and history within the building with its panoramic windows looking out onto the Northern Quarter. Plants and artwork from fellow Afflecks traders City and Bloom and Egoiste Gallery adorn the space.
Read more: Manchester has a stunning new rooftop restaurant as Climat opens its doors
Commenting on the launch, Tommy said: "Since we've joined we have loved getting to know everyone, from the cleaners to the management to the stall holders and the techs!
"It feels like a family – a family we are proud to be part of. We are excited about the next few years as we plan to serve up hearty, homemade food in one of our favourite places in the world and we hope other people will love it too."
Read more: This Chorlton bar will serve a Sunday roast for you AND your dogs
AJ Martyn, General Manager at Afflecks, added: "We are thrilled to welcome another amazing independent business to the Afflecks community.
"Third Floor Rising is the perfect fit for the cafe space and we think the classic menu will really appeal to our customers. Tommy and Sarah have poured so much into the concept and we're excited to be supporting them on their journey."
Feature image – Supplied
Eats
Manchester has a stunning new rooftop restaurant as Climat opens its doors

Daisy Jackson
There's a stunning new rooftop restaurant in Manchester, with more than 250 different wines on the menu and beehives on the roof.
Climat is ready to open in Blackfriars House and has one of the best views in the city, with every table given a front-row seat.
From its eighth floor position, diners will be able to take in the sights of Manchester, including the (currently scaffolded) Town Hall, the ornate rooftop of Barton Arcade, and the spire of St Ann's Church.
The 100-cover restaurant comes from the same team behind the acclaimed Covino in Chester, with exec chef of Covino and Climat Luke Richardson and head chef Simon Ulph crafting a menu of modern British feasting-size dishes.
The restaurant promises to serve 'food you want to eat', geared towards groups of three or more to share – think whole turbot, slow-cooked lamb shoulder, and ex-dairy cuts on the bone.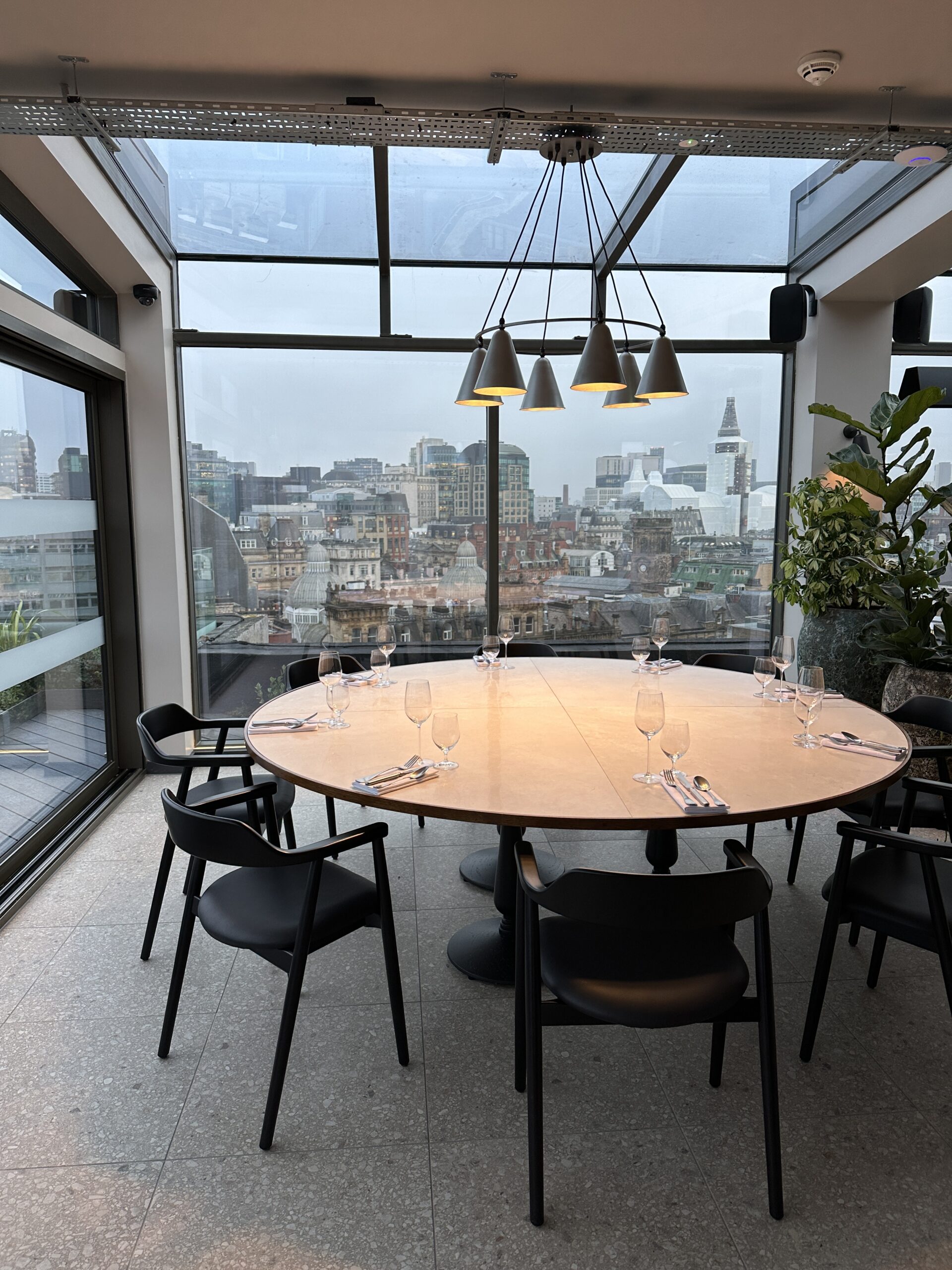 There'll be small plates too, and the resurrection of classic vol-au-vents.
Climat's wine cellar is comprehensive, featuring more than 250 different wines, 40% of which will come from one specific Burgundy vineyard site which has its own microclimate and specific geological conditions.
The highly-anticipated opening aims to be a 'contemporary, Parisian-style' addition to Manchester's restaurant scene.
The star of the show with its decor all centre around that view, from the floor-to-ceiling windows to the spacious outdoor rooftop terrace.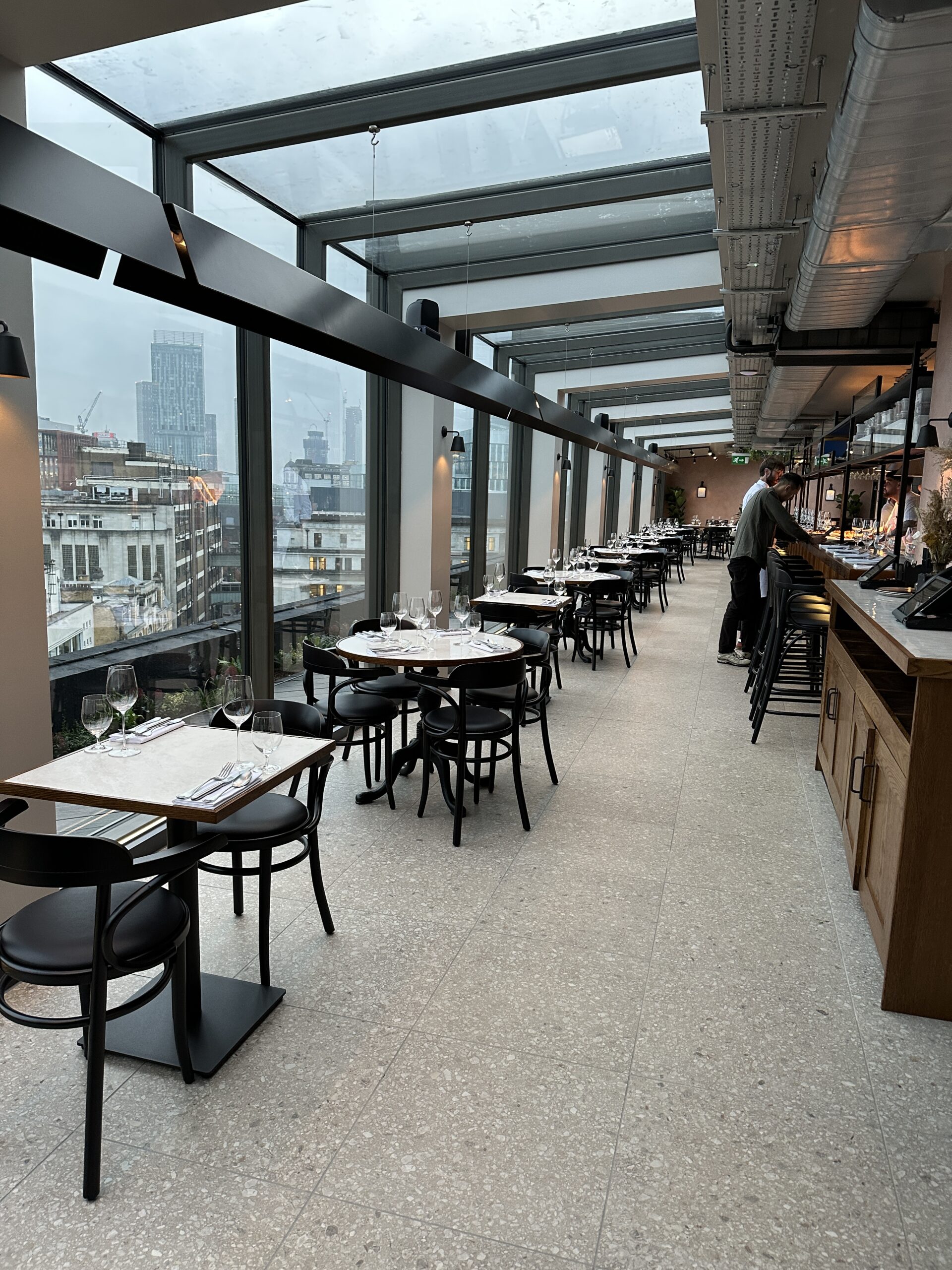 Tables are arranged in one long row along the windows, with an open kitchen on the other side.
Of the menu, exec chef Luke Richardson comments: "We want to have a different signature snack at each restaurant we open. Whilst Covino has the gougère, Climat will have the vol-au-vent.
"The humble gougère will continue to serve Covino, whilst we've opted to resurrect the vol-au-vent for Climat, owing to their complete versatility throughout the seasons. They can literally be stuffed with anything. Beef tartare, parfait, truffle and ricotta to name just a few.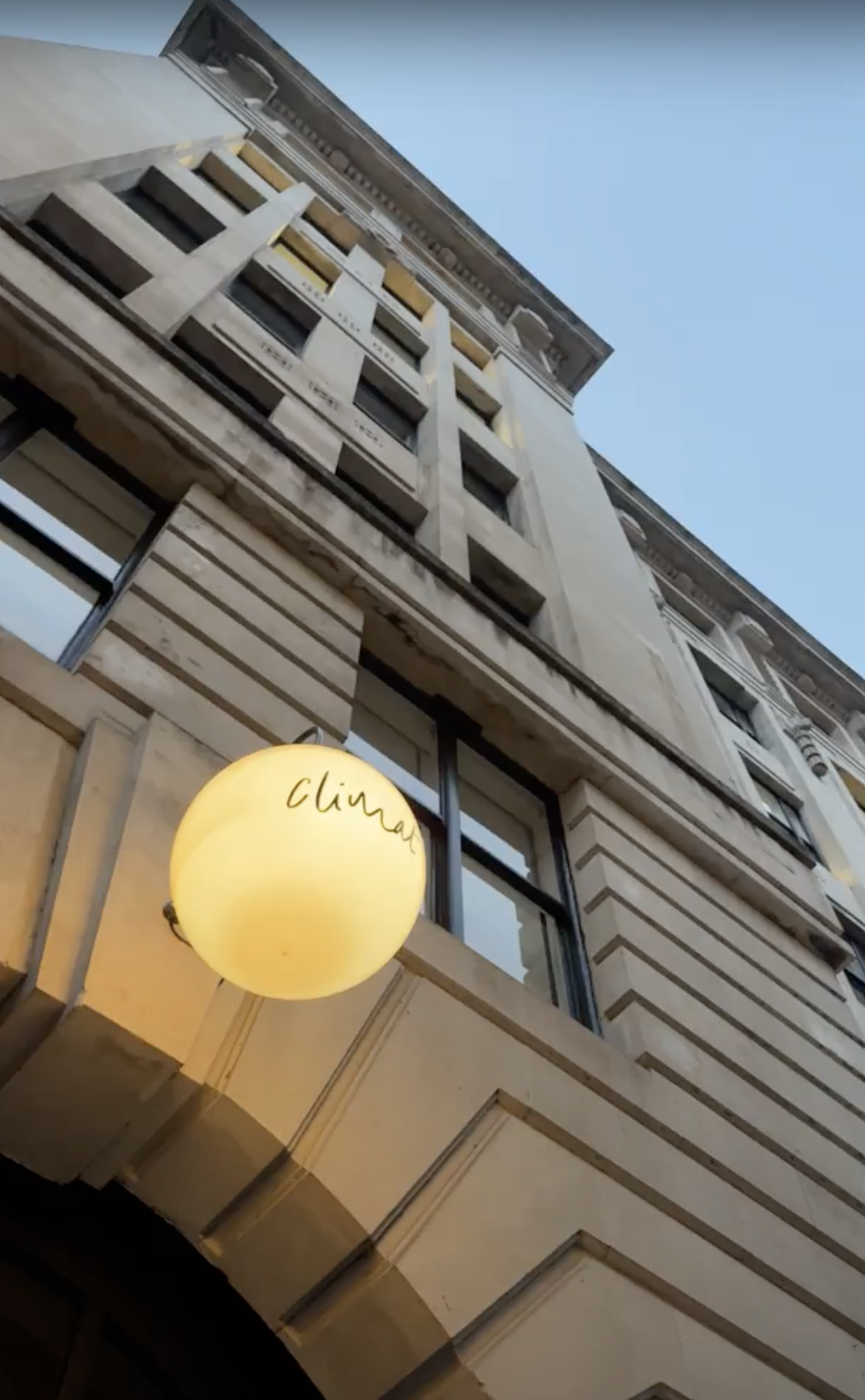 "Both myself and Simon Ulph have worked closely together to develop an opening menu we are both super proud of and we think does justice to the building and the surroundings. We believe we offer something completely different to the Manchester restaurant scene and we now can't wait to officially launch."
Christopher Laidler, owner of Climat, comments: "After a lot of blood, sweat, and tears (mostly my own), I couldn't be happier that we're one step closer to bringing Climat to life with the menu and wine list already things I'm immensely proud of.
"Climat is essentially going to be a place for guests to share our passion for really good food and drink in a relaxed rooftop setting with what I think is one of the best views of Manchester's skyline.
Read more
"We're well on the way to achieving this; from the look and feel of the restaurant coming together, to the exciting daily changing menu ideas and informal but quietly knowledgeable style of service we have planned."
Charlotte Wild, head of retail and leisure at Bruntwood Works, comments: "Climat is going to be a fantastic addition to Manchester's hospitality scene. We're delighted to welcome such an exciting concept to Blackfriars, our community-minded Pioneering building.
"The restaurant is really coming together now and the menu clearly demonstrates their passion for excellent food and wine. It's great to see their hard work come to fruition. Roll on December!"
Climat will officially open on Monday 5 December – bookings are available here.
Featured image: The Manc Group