News
Northern Rail calls for passenger 'patience and respect' as Manchester Christmas Markets open
"We want to make sure all our customers have a great festive season, so I'm asking everyone to act with patience and respect."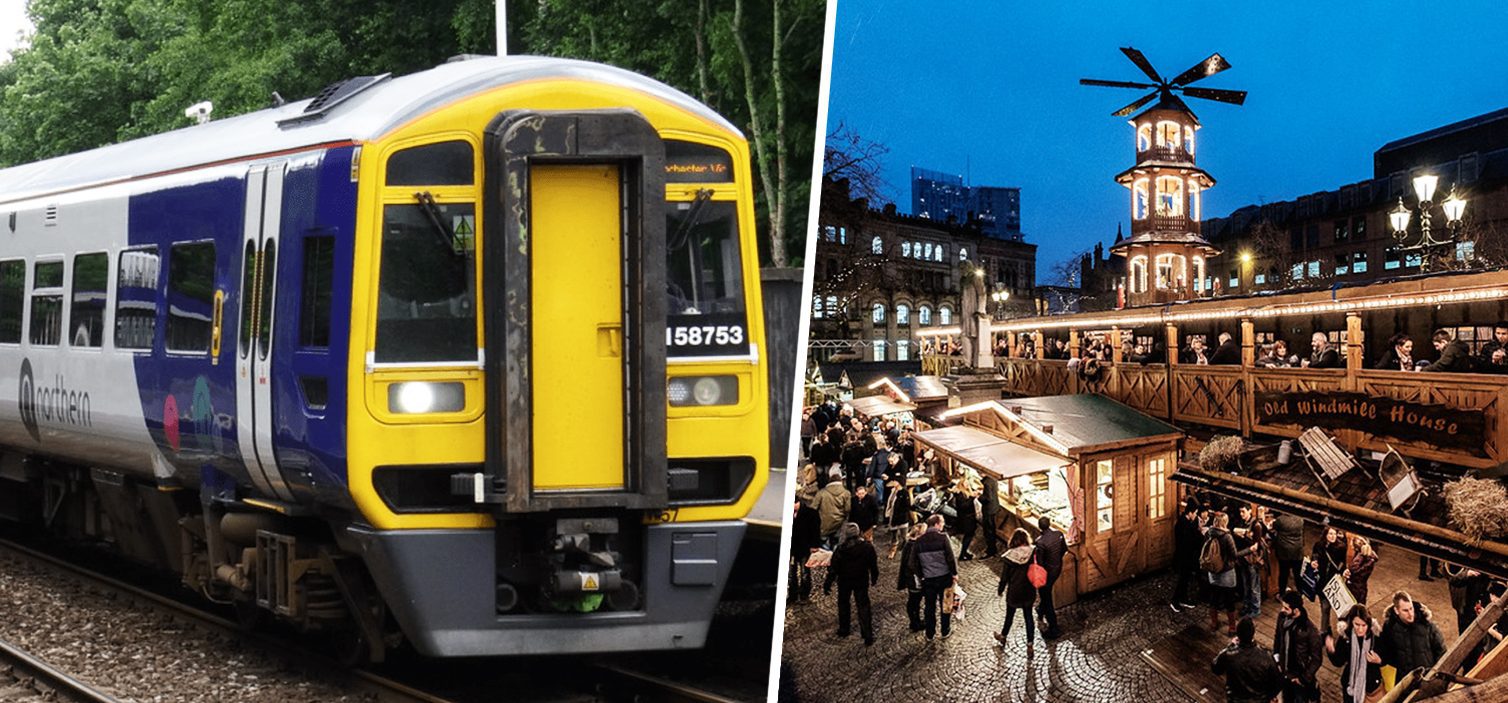 Ahead of the highly-anticipated opening of the Manchester Christmas Markets, Northern Rail has issued a plea to all those planning to travel on its trains during the festive season.
In case you'd forgotten, the Manchester Christmas Markets officially open today (12 November) and will be spreading festive cheer across the city centre right through until Wednesday 22 December – but as the iconic markets are known to attract millions of visitors each year, rail provider Northern is warning customers choosing to travel by train that stations and services may be much busier than usual due as a result.
The company has therefore released a statement ahead of the markets opening.
"The Christmas Markets are fantastic for Manchester and there is a genuine buzz around the city, as it's transformed into a winter wonderland," explained Chris Jackson, Director at Northern.
"Many visitors choose to the leave their cars at home and travel by train to enjoy all the markets have to offer [and] it's a great way to travel to and from the city, but the additional customers mean our trains and stations are likely to be busier than normal – particularly in the evenings and at weekends.
"And sadly, with alcohol often playing a large part in people's enjoyment of the markets – coupled with the start of the Christmas party season – the festivities can be spoiled by anti-social behaviour which impacts on other customers and rail staff."
The company has also issued some updates regarding scheduled maintenance works that passengers should be aware of over the next couple of weeks.
As part of the work by Northern to "keep rail customers safe this Christmas", on Saturdays, the 21:43 train from Manchester Piccadilly to Stoke-on-Trent will operate as a 'dry-train' until 18 December (including on 18 December), and this means that the consumption of alcohol is not permitted on the service.
"We want to make sure all our customers have a great festive season, so I'm asking everyone to act with patience and respect," Chris added.
"Our trains will be busy, but we'll have extra staff on duty and all at Northern will be working round-the-clock to help people get where they need to be."
Northern customers should also be aware that Deansgate station closes at 6pm on Fridays and Saturdays during the Christmas Markets, so during this time, customers will need to use Manchester Victoria, Oxford Road, or Piccadilly stations – which are just a few minutes' walk away.
Featured Image – Flickr | Flickr (Andrew Stawarz)